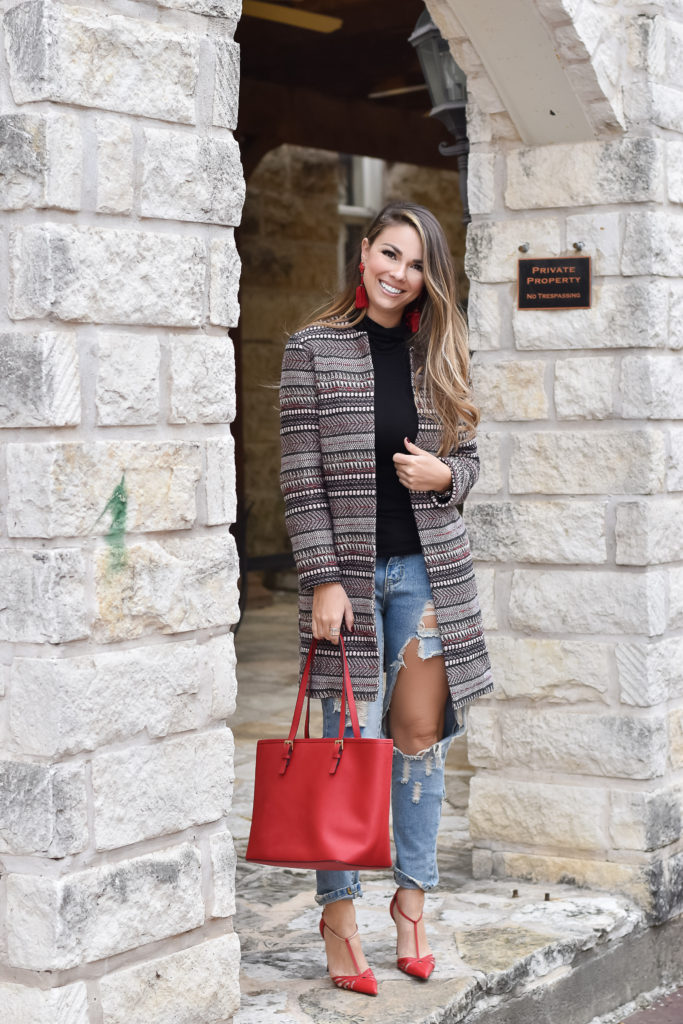 Hi friends!  Happy Saturday.  I hope you all had fun Fridays. One of my college girlfriends and her boyfriend are in town this weekend so we all met up for dinner.  Today we're just going to have a relaxing day at home.
Today's post is about midi coats.  During these cold months we have to bundle up, but no one wants to look like the Michelin Man.  Ew.  I love midi coats because 1.) they're chic, duh and 2.) their length elongates your frame, making you look taller and slimmer.  Who doesn't want that?!
Today I am sharing this midi coat look plus more of my faves that are all under $200!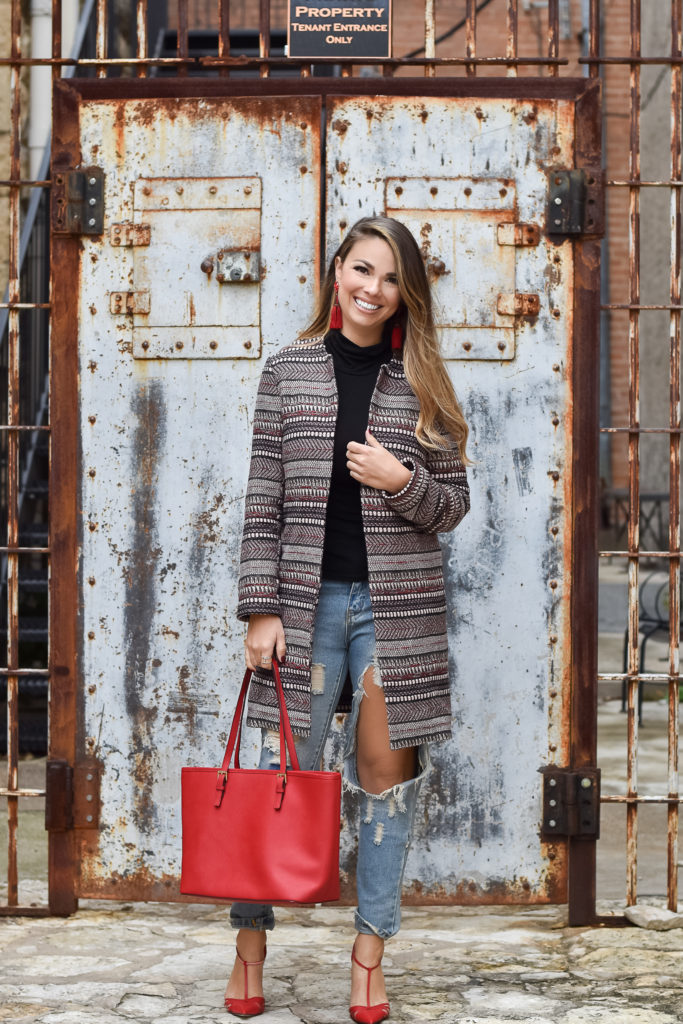 Midi coats under $200.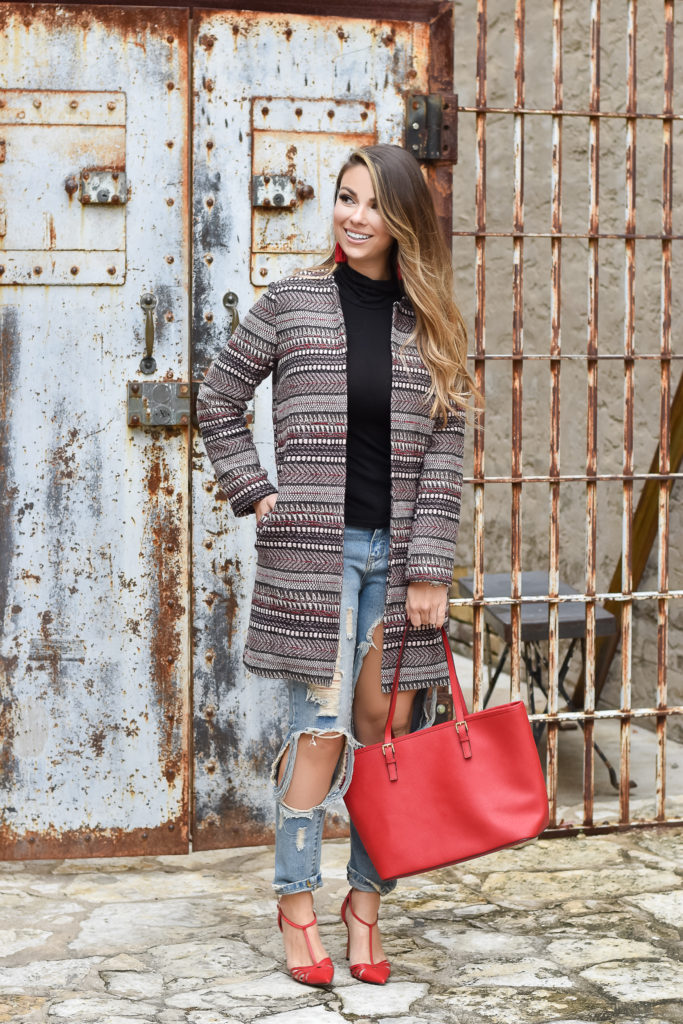 Pair your coat with distressed denim.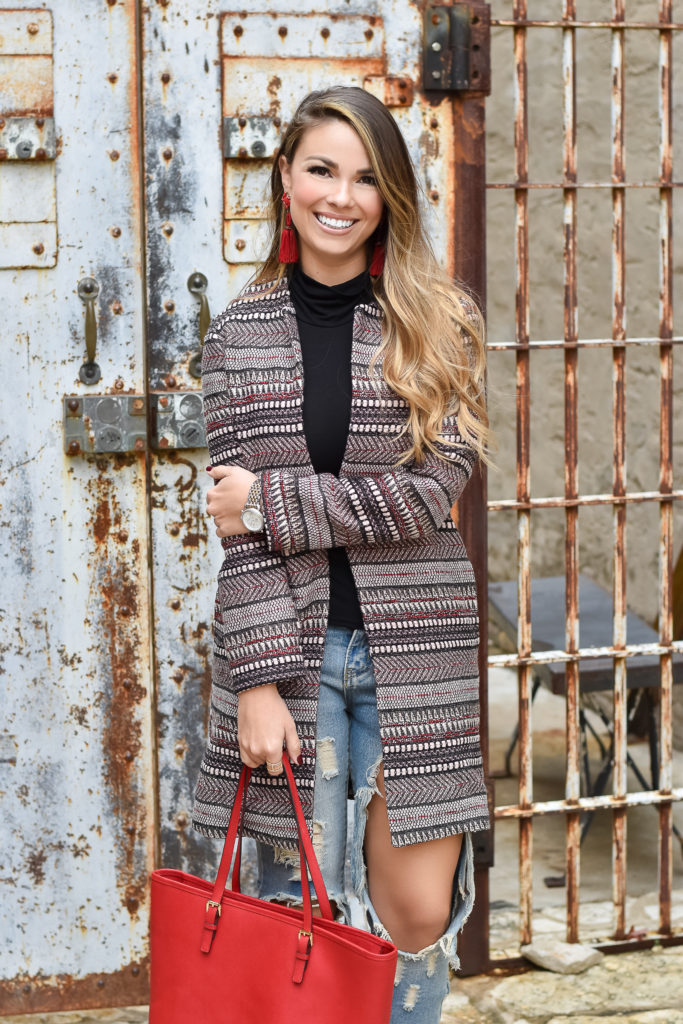 Add pops of red!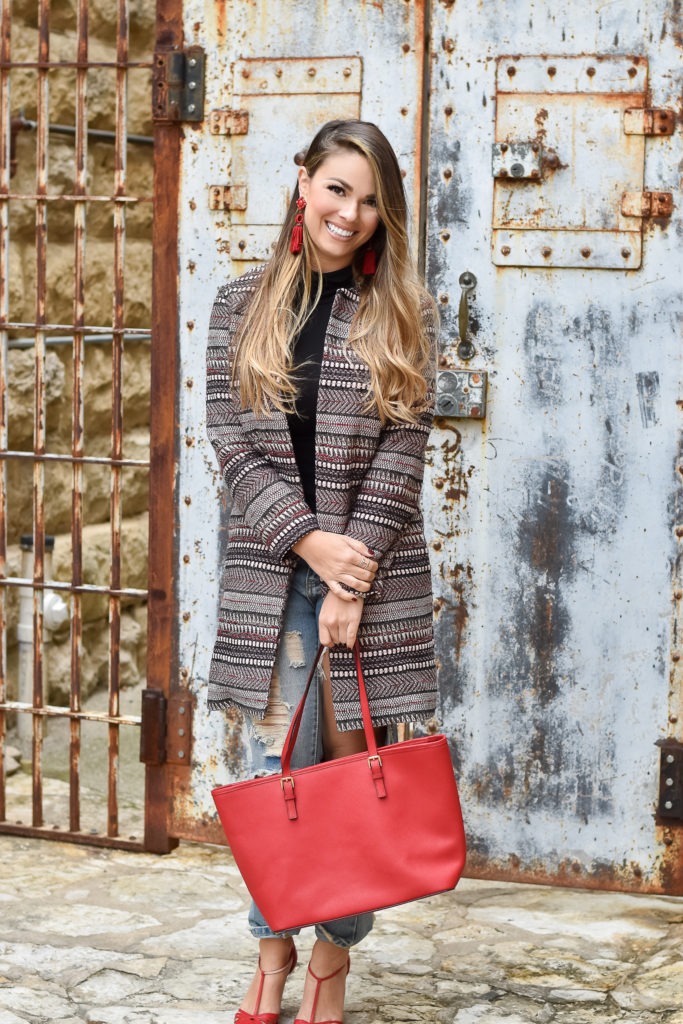 Stay tuned for more fun fall inspired posts this upcoming week!  Later in the week I'm talking ponchos and velvet for fall, details on Walker and my most recent vacation and festive Thanksgiving tablescapes!
If you liked this post you should check this one out too!
Kisses and fall fashion wishes,