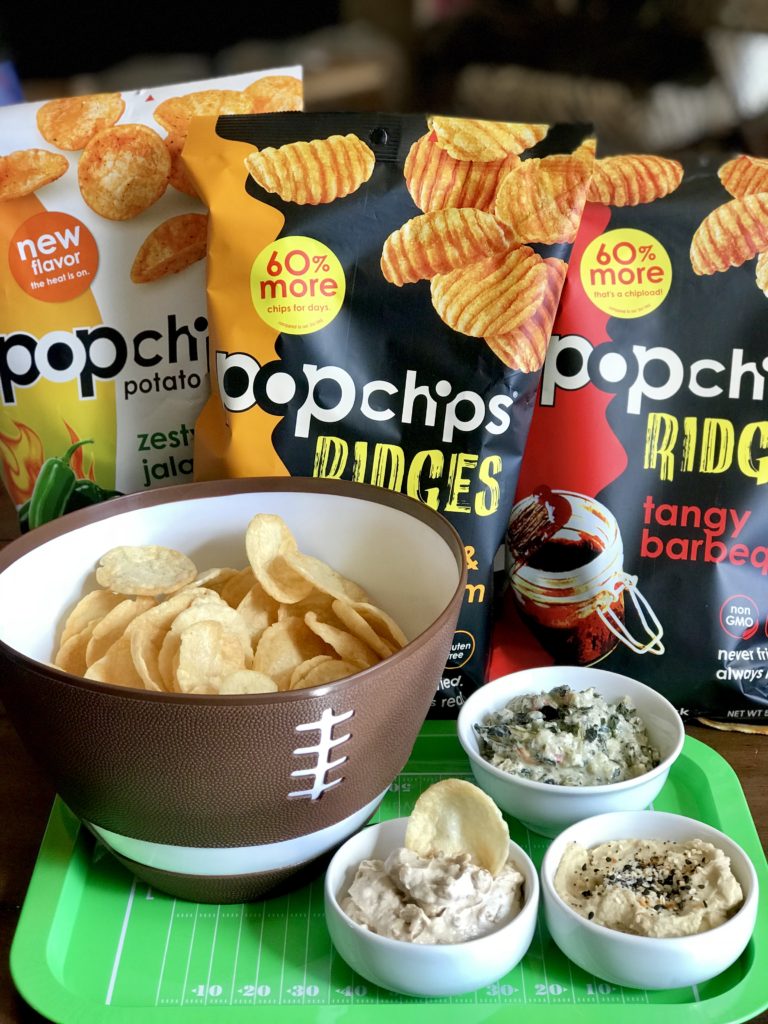 This post is sponsored by BabbleBoxx.com on behalf of popchips.
For the vast majority of men in this country the most amazing day of the year- The Big Game- is right around the corner.  For me, The Big Game has nothing to do with football and everything to do with the food!  When mindlessly eating in front o the TV it can be so easy to load up on an excess of calories especially because healthy options aren't usually an options at football watching parties.
Today I have teamed up with popchips to share three of my favorite healthy and easy recipes you can serve along side of popchips this game day!
Keep reading for a little more info on what popchips are all about (like why they're so healthy and so yummy) and for recipe details!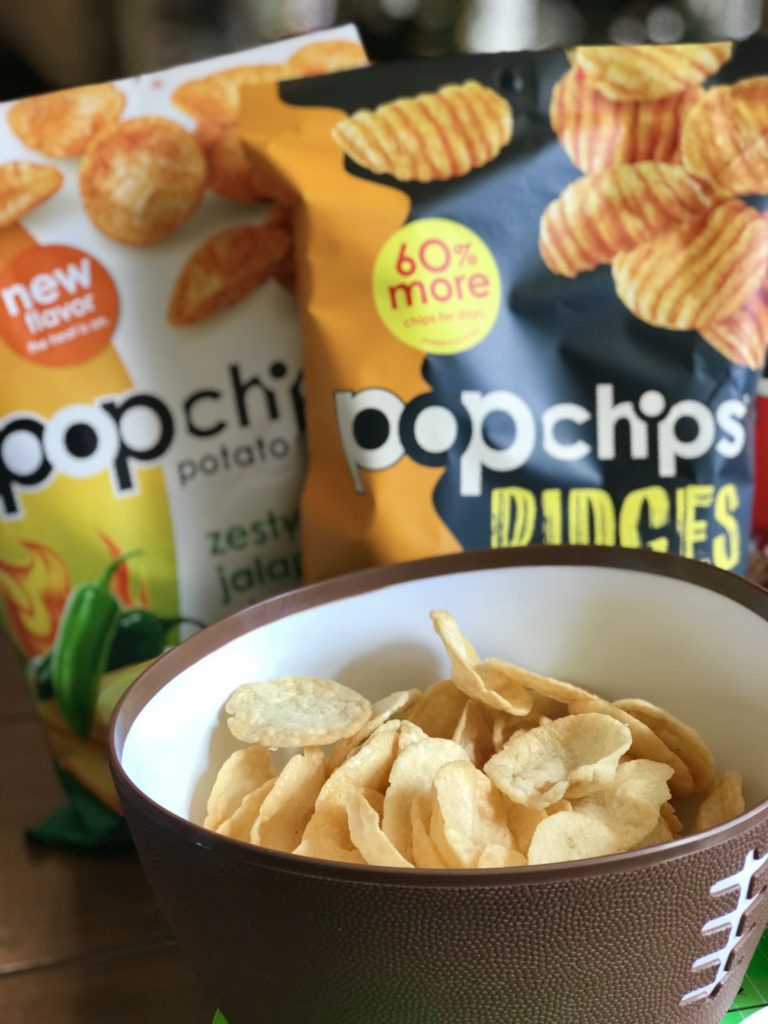 Popchips are a delicious and healthy snack that are never fried and always made with real ingredients. "Are these chips lacking in flavor because they aren't fried?" you ask.  No way!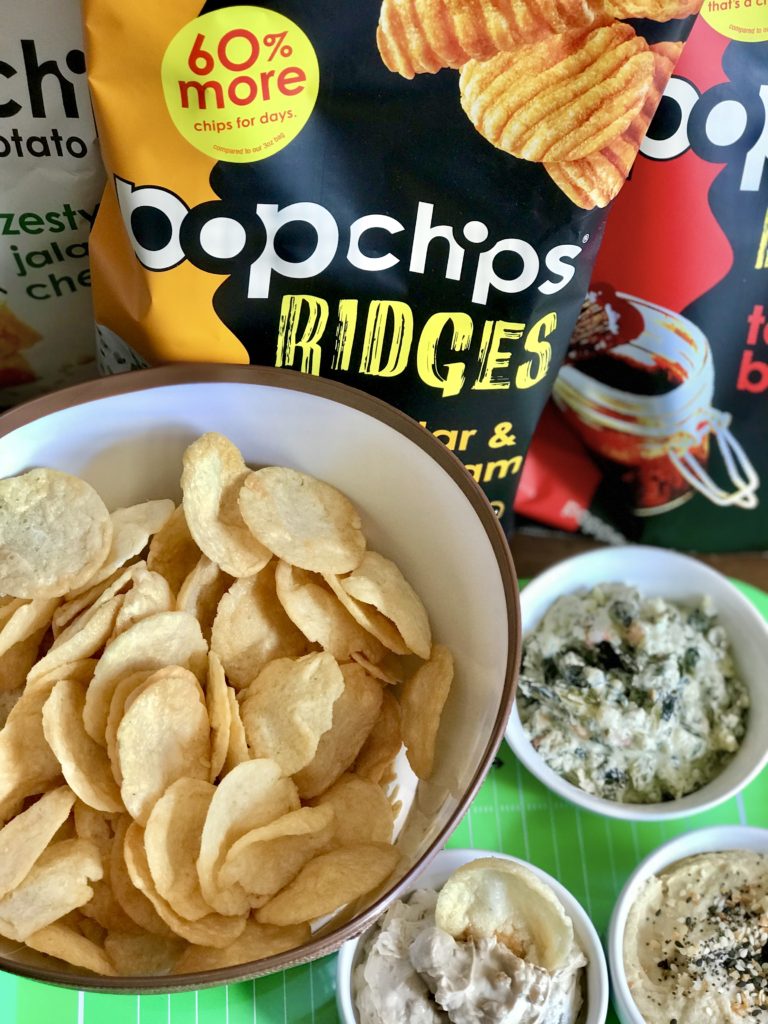 Popchips come in amazing flavors like Zesty Jalapeño Cheddar, Tangy BBQ, Buffalo Ranch Ridges and Sea Salt.  Can you say "yum"?!  The Zesty Jalapeño Cheddar popchips are full of cheesy cheddar and pack a punch of jalapeño.
The Buffalo Ranch Ridges popchips have all the flavor of a game day favorite- buffalo wings, but have none of the mess or loads of calories.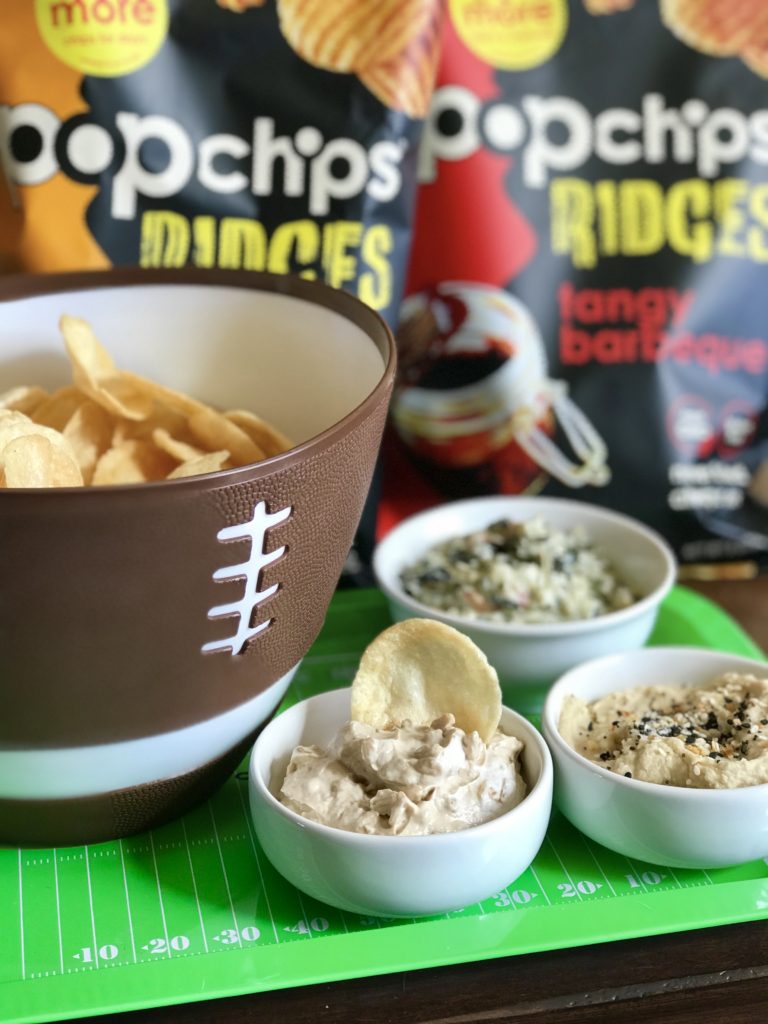 Popchips are also gluten-free, kosher, have no trans fats, cholesterol, or preservatives, contain nothing artificial and meet the USDA Smart Snack guidelines.  See!  I told you they were the perfect game day snack!
For The Big Game this year I will be serving popchips with these three simple and healthy recipes!

Kale Dip
Ingredients
1 container of nonfat Greek yogurt
1 cup kale, finely chopped
4 scallions, finely chopped
1/3 cup carrot, finely minced
4 cloves garlic, finely minced
1/2 teaspoon onion powder
1/2 teaspoon garlic powder
1/2 teaspoon fresh dill
S & P to taste
Directions
Combine all ingredients in a bowl and mix well. Refrigerate for at least a two hours before serving.
Everything Hummus
Ingredients
1 container of plain hummus
1 Tbsp "everything" seasoning
Directions
Combine hummus and 1/2 Tbsp of seasoning. Top mix with remaining seasoning and serve.
Onion Dip
Ingredients
1 container of nonfat Greek yogurt
1 packet of onion soup mix
Directions
Mix the two ingredients together and serve.
I hope these healthy recipes inspire you to grab a bag (or two) of popchips to serve this year at your Big Game party!
Kisses and healthy snacking wishes,