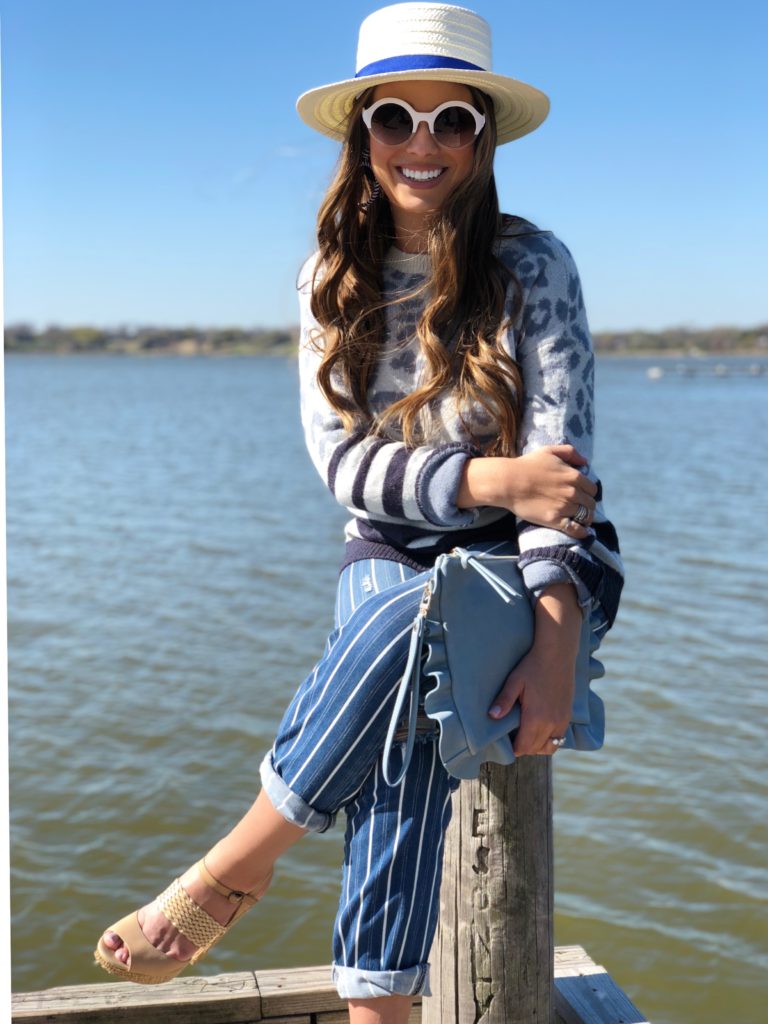 Hello hello!  Happy Tuesday y'all!  Today I shot some fun spring looks for you at White Rock Lake.  It was my first shoot wearing one special accessory- my engagement ring, which was pretty awesome! Eek!
Today's blog post is all about transitional spring fashion.  If you're anything like me you're SO ready for spring!  The spring fashion, the warmer weather, cocktails on the patio… Though I'm ready for spring mother nature isn't sure if she is yet.  Though it was a beautiful sunny day today, it was 47 degrees when we started shooting this morning!  I was freezing!  Keep reading for some of my favorite transitional spring pieces and for tips and tricks on feeling springy but not freezing your buns off!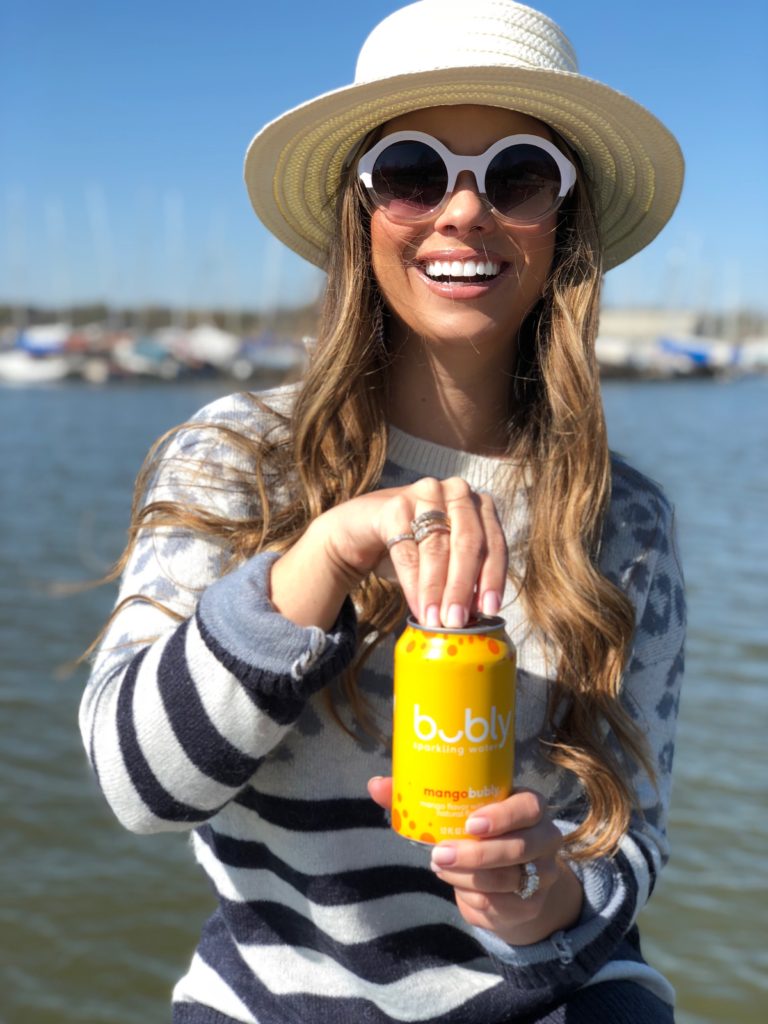 Tip #1:  Don't put your winter sweaters away just yet.
Keep your spring colored sweaters in the mix.  Think pretty pastels and brights.  The spring colors will give you that spring vibe, but since you're wearing a sweater, you won't be chilly!
Tip #2:  Pass on shorts and wear jeans.
Keep the jeans you've been wearing all winter in rotation.  Cuffing or rolling them will give you a fresh spring feel.
Tip #3:  Accessorize with spring pieces.
Think sandals, fun sunnies in bright colors or sleek white, boat hats and pastel clutches.
For this transitional spring fashion look I paired this navy and powder blue leopard and stripe sweater (under $65), with these stripe jeans (under $30), cute blue and white hoops (under $25), a white boat hat with blue trim (under $30), a blue suede clutch (under $45), round white sunglasses (under $15) and heeled nude sandals (old, but similar here, here, here and here).
Kisses and spring wishes,