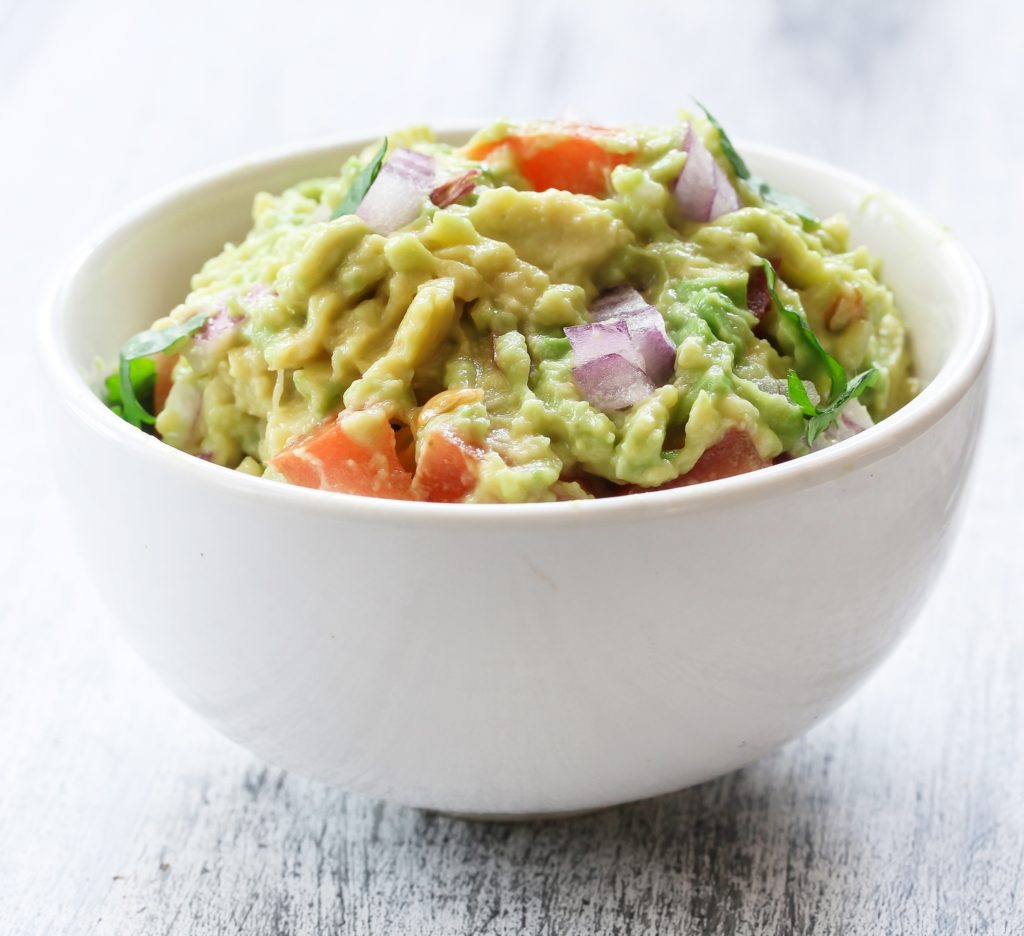 Hola!  It's finally Friday, yay!  I head back to Texas today and I cannot wait to see Walker and Lulu!  I miss them both very very much!
Today I am sharing the most amazing and mind blowing recipe for guacamole.  I tried this combination recently at a get together with some of Walker's law school friends and it was so insane I just had to share it with y'all- pineapple guacamole.  Okay, okay, I know the combination of pineapple and guac sounds kinda weird, but I promise this appetizer is like a tropical vacation in your mouth!
Pineapple Guacamole
Ingredients:
3 avocados, mashed
1/2 teaspoon Kosher salt
1 Tbsp of fresh lime
1/4 cup red onion, chopped
1-2 serrano chiles, stems and seeds removed, minced
2 tablespoons cilantro, finely chopped
1/4 tomato, chopped
1/3 cup pineapple, cubed
Directions:
Mix all ingredients in a bowl.
Yeah, its that easy.
I like serving this guacamole with a mix of traditional tortilla chips and sweet potato chips. The mix of the sweet sweet potatoes and the tangy guac is AMAZING!
Kisses and recipe wishes,