"Home is wherever I'm with you." -Edward Sharpe and The Magnetic Zeros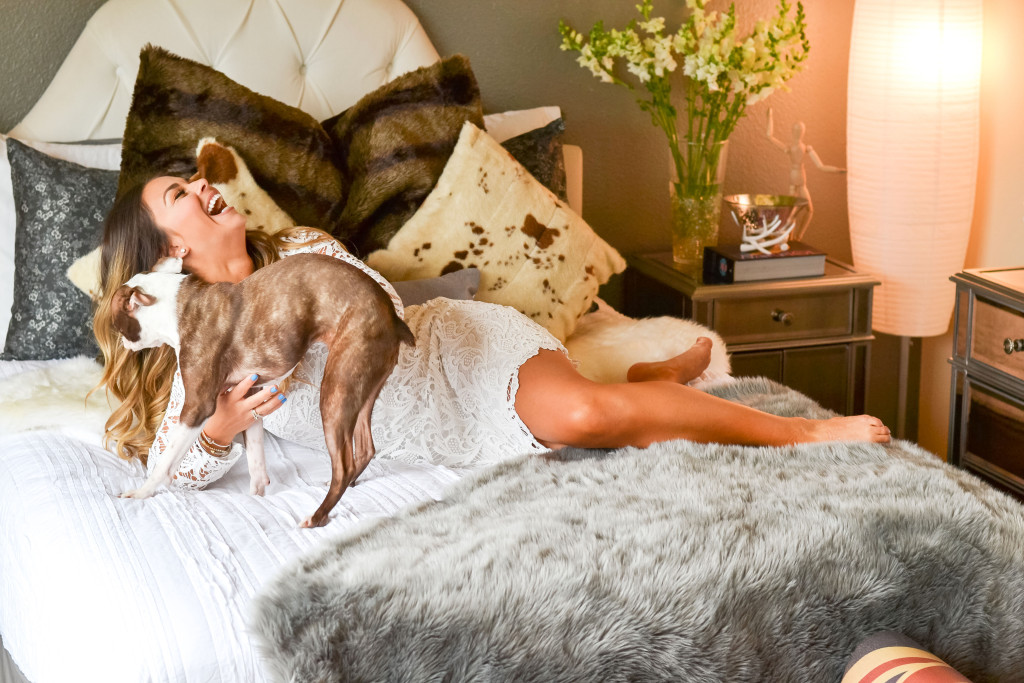 Welcome to my home!  Though small (850 sqft) and basically just one open concept room (I live in a studio), my roommate (Lulu my Boston) and I love our home.  Loving your home, feeling comfortable where you live and having your space reflect you and your personality are so so important!  After coming home from a long day your home should feel like your own private and personal sanctuary.
Today, I'm giving you a sneak peek of my bedroom and I hope you feel inspired.
SHOP THE POST:


click items to shop
My home is very eclectic. I love mixing and matching colors and patterns you wouldn't usually see together. I feel like it gives personality and depth to design.
All of the art featured and displayed in my flat are my own pieces. If interested in the lips above my bead or any other pieces you see in my posts please email me meghan@themeghanjones.com.
COMPLETE THE LOOK:


click items to shop
Kisses and home sweet home wishes,