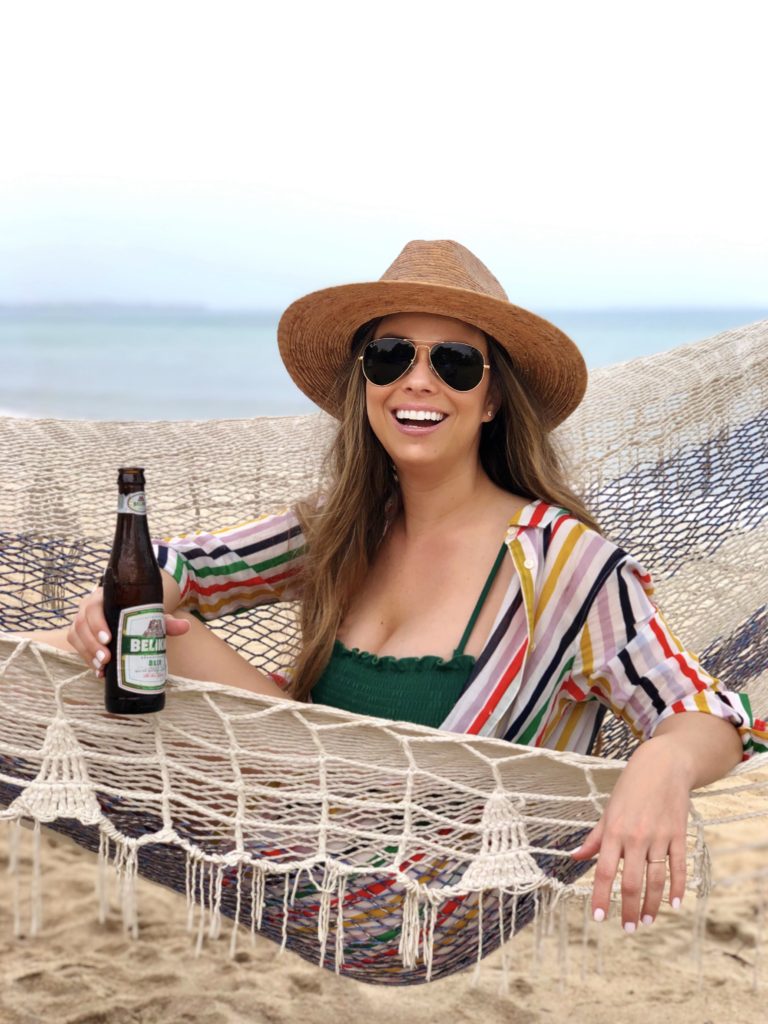 Hello friends and happy Thursday! Can you believe it is already Thursday?! Just one more day 'til the weekend! YAY! Today here on the blog I am sharing all the details from or recent stay in Placencia, Belize with Itz'ana. Keep reading for our itinerary and all the fun details from our anniversary trip!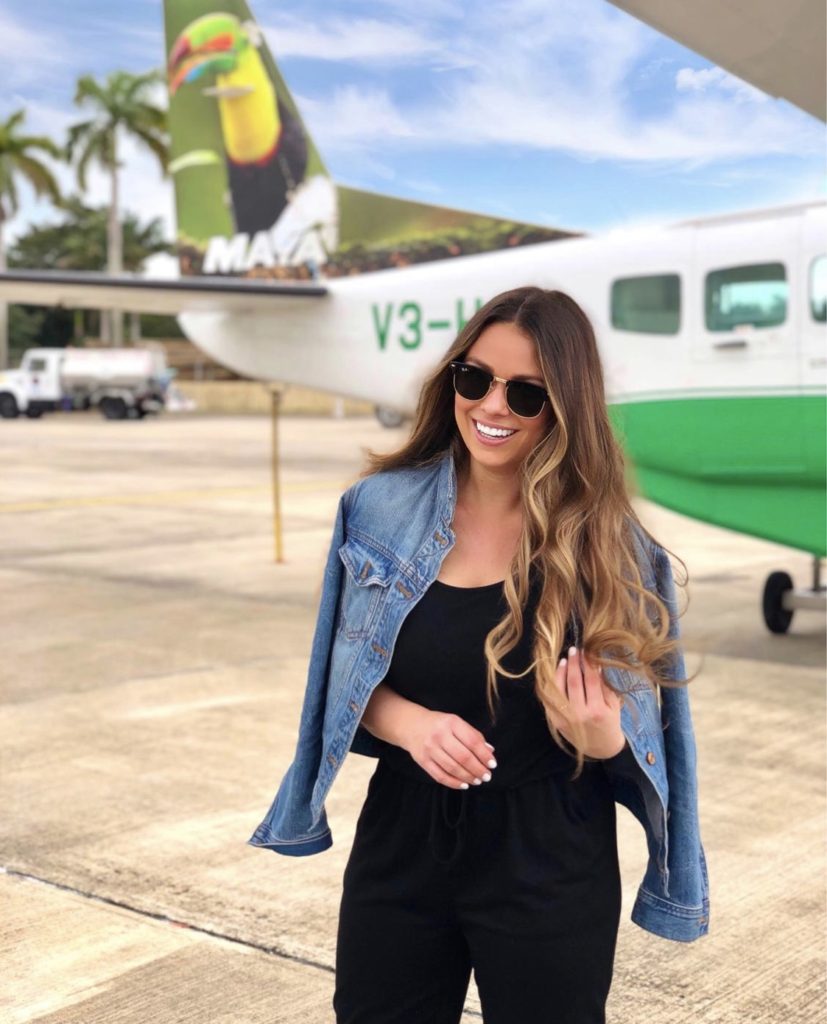 We arrived to Itz'ana around 3 in the afternoon and were greeted by friendly staff and delicious fresh fruit cocktails. After a tour around the property we were escorted to our beautiful poolside suite complete with an ocean view. The room was beautifully decorated, very clean and so spacious! It also had a HUGE patio where we ended up spending a lot of time.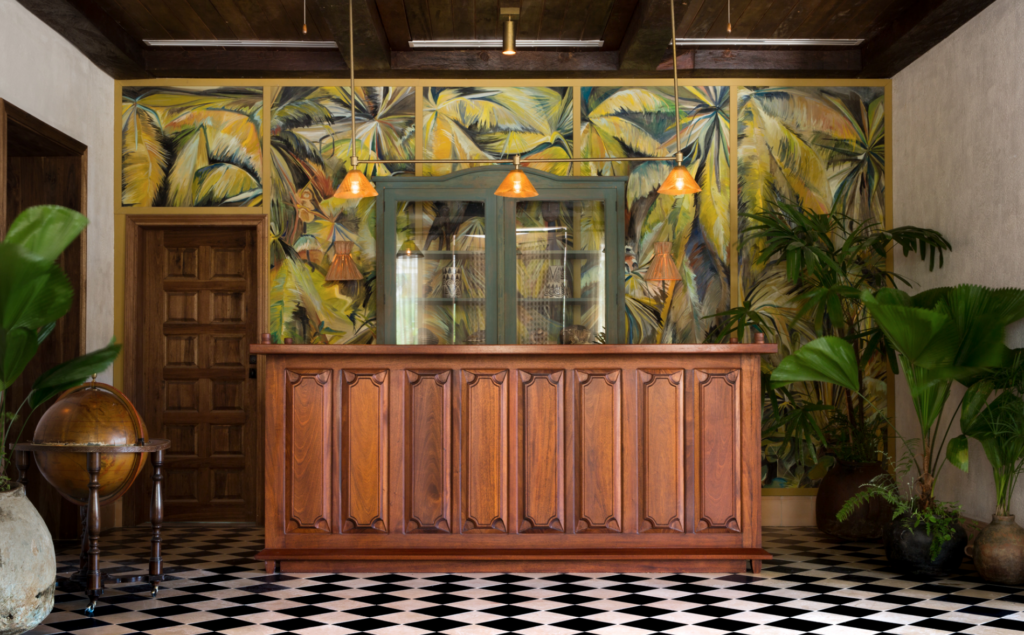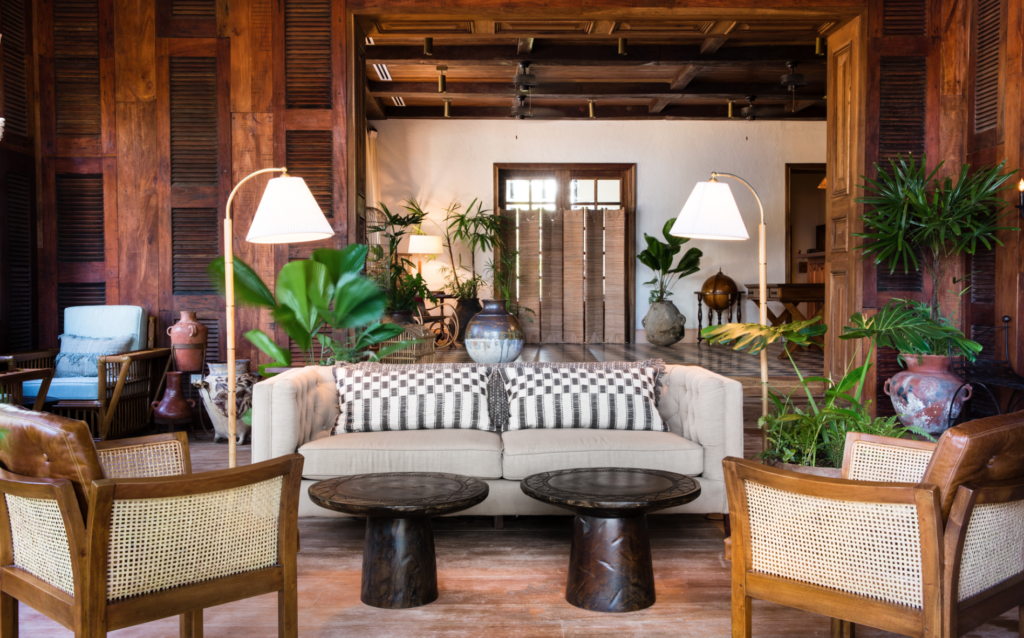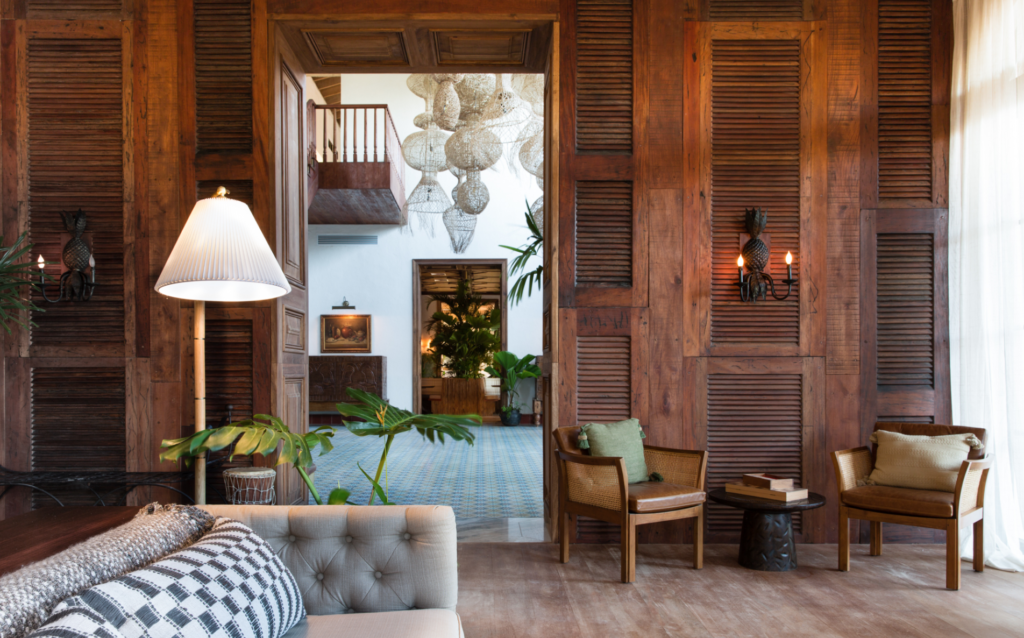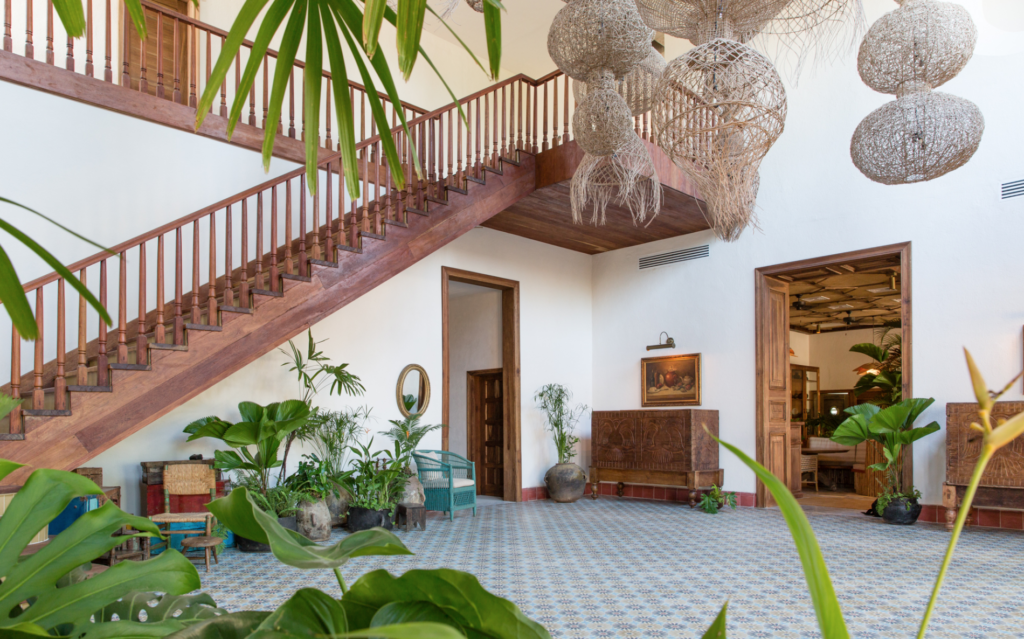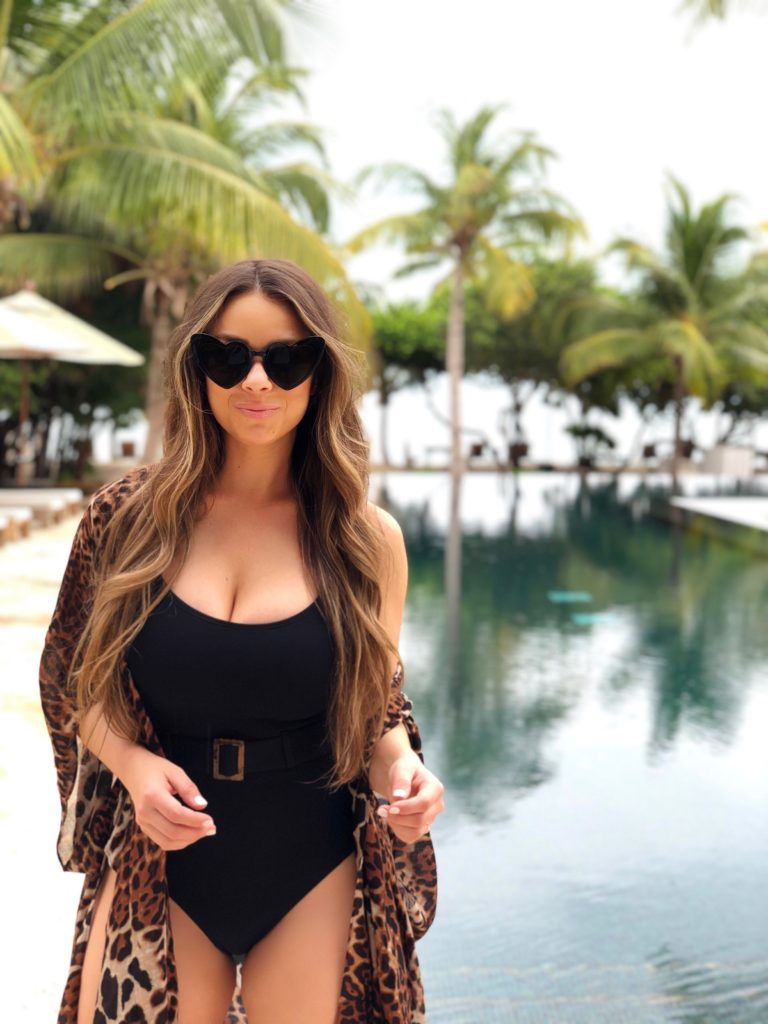 We freshened up and hit the beach! We ordered beers and ceviche, which hit the spot!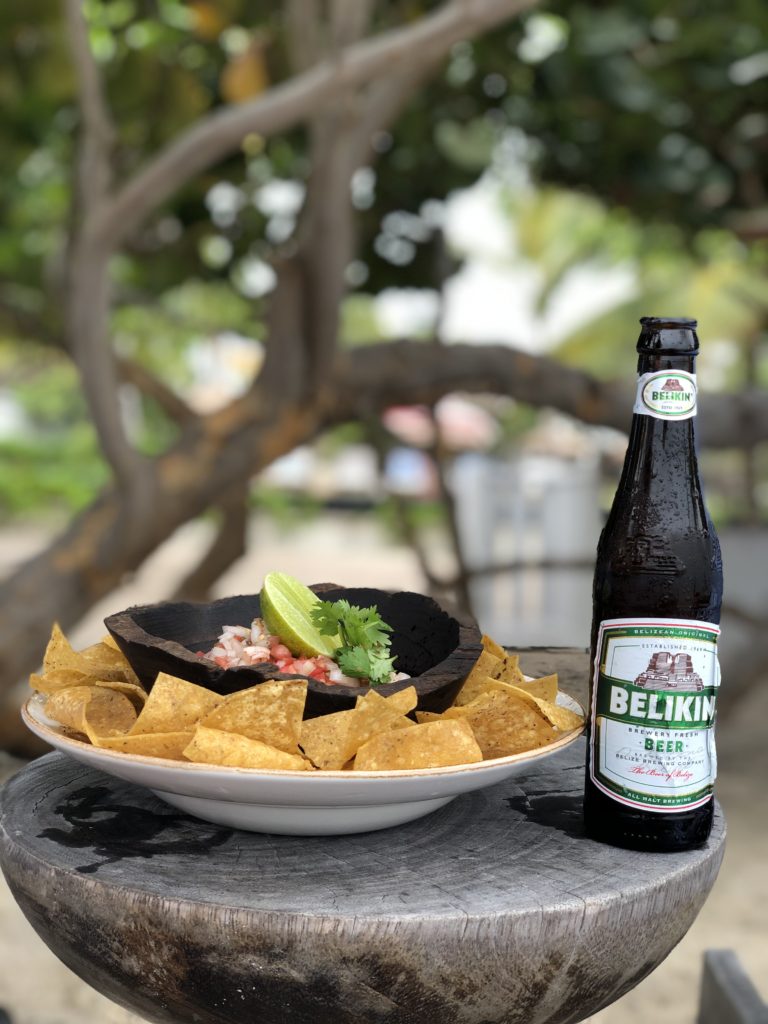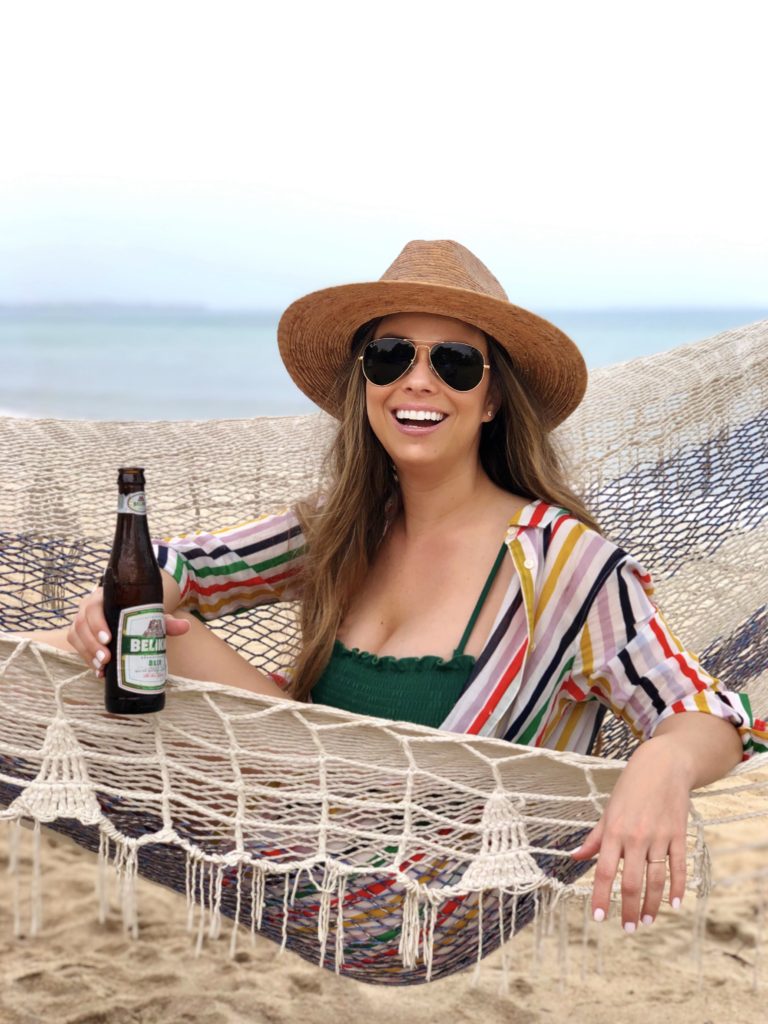 Later that evening we enjoyed a few drinks at the bar before dinner. They were delicious!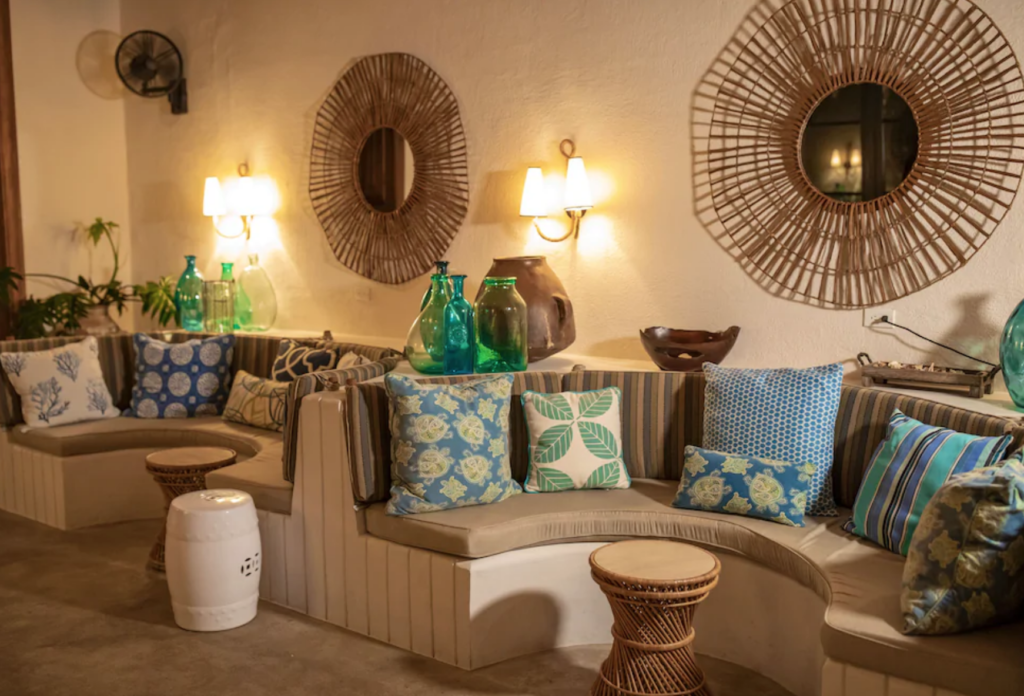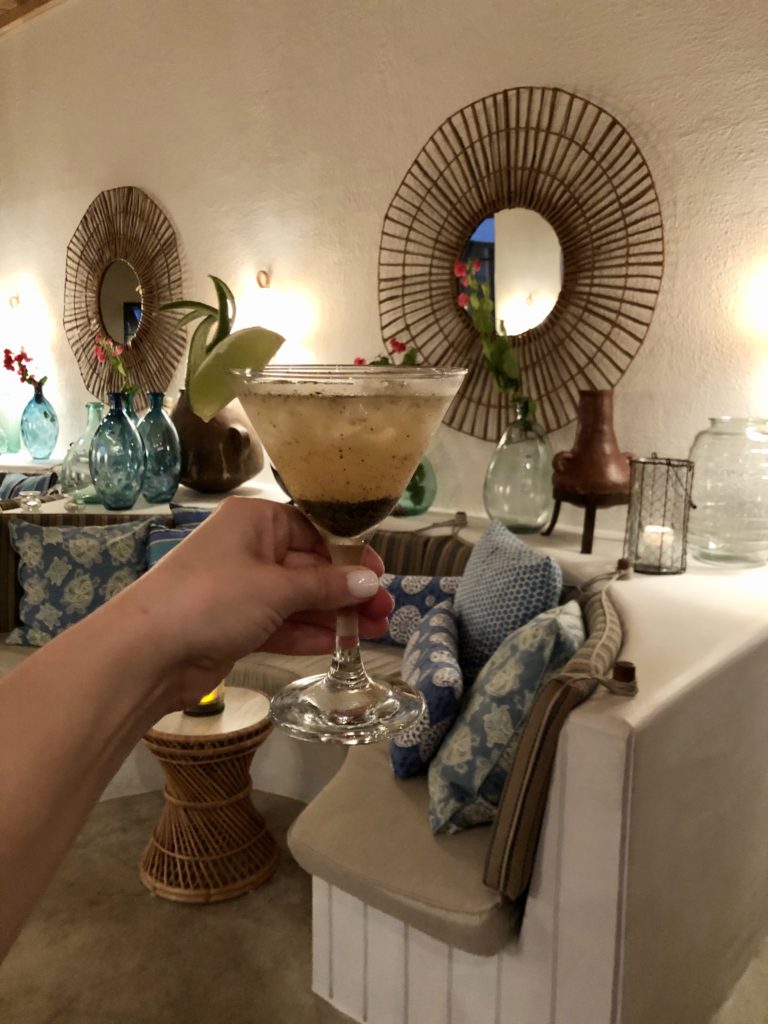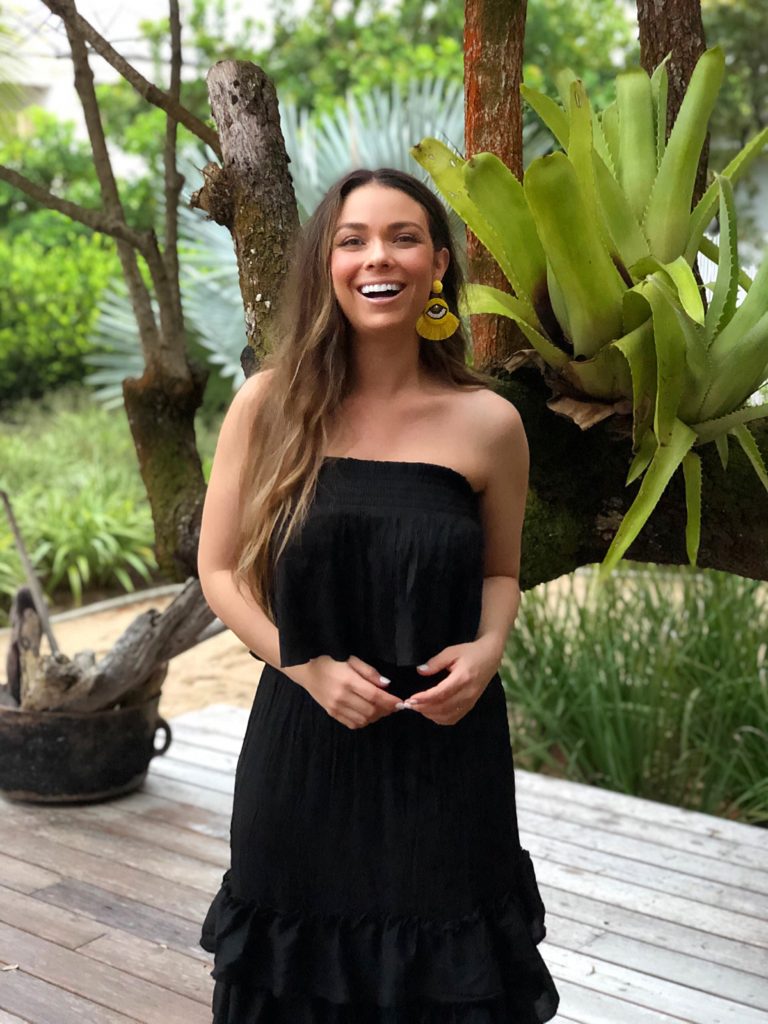 For dinner that night we started with crispy calamari. For my entree I had the short ribs which were amazing and W had a steak. We enjoyed the meal with some red wine and topped the tasty meal off with a chocolate dessert.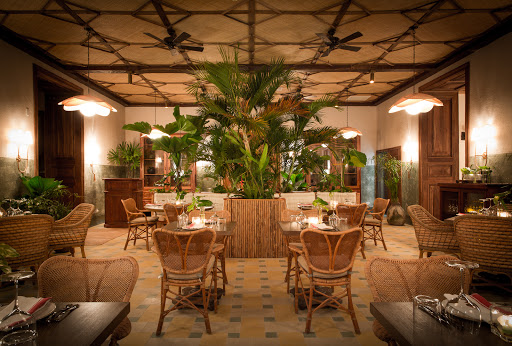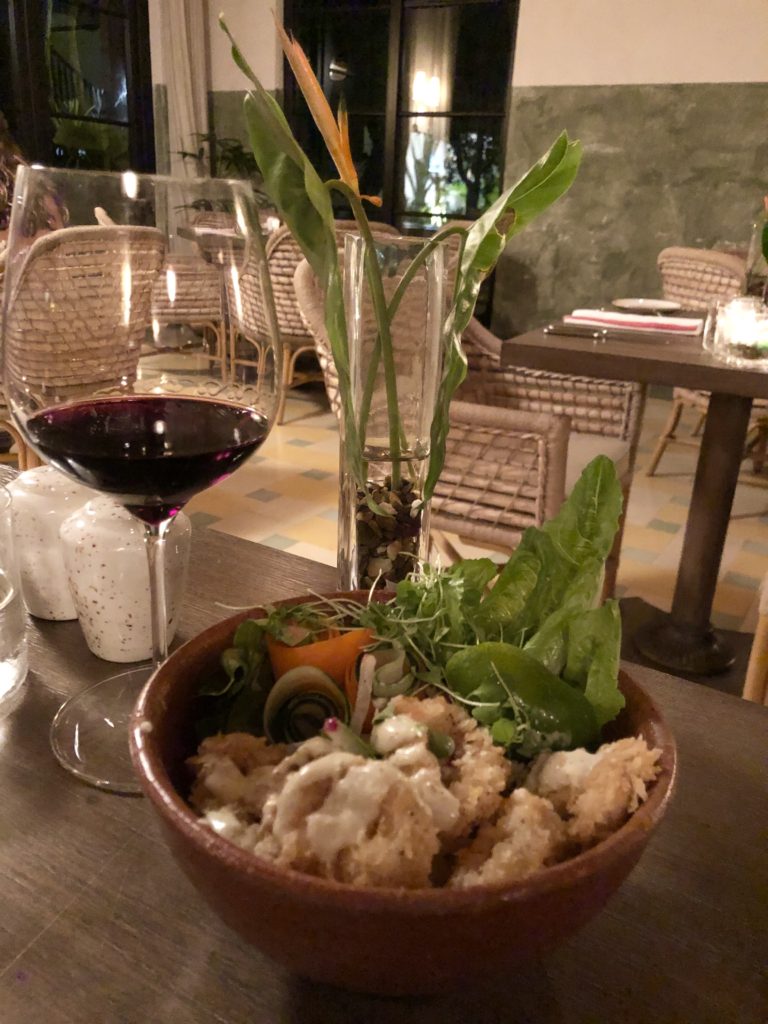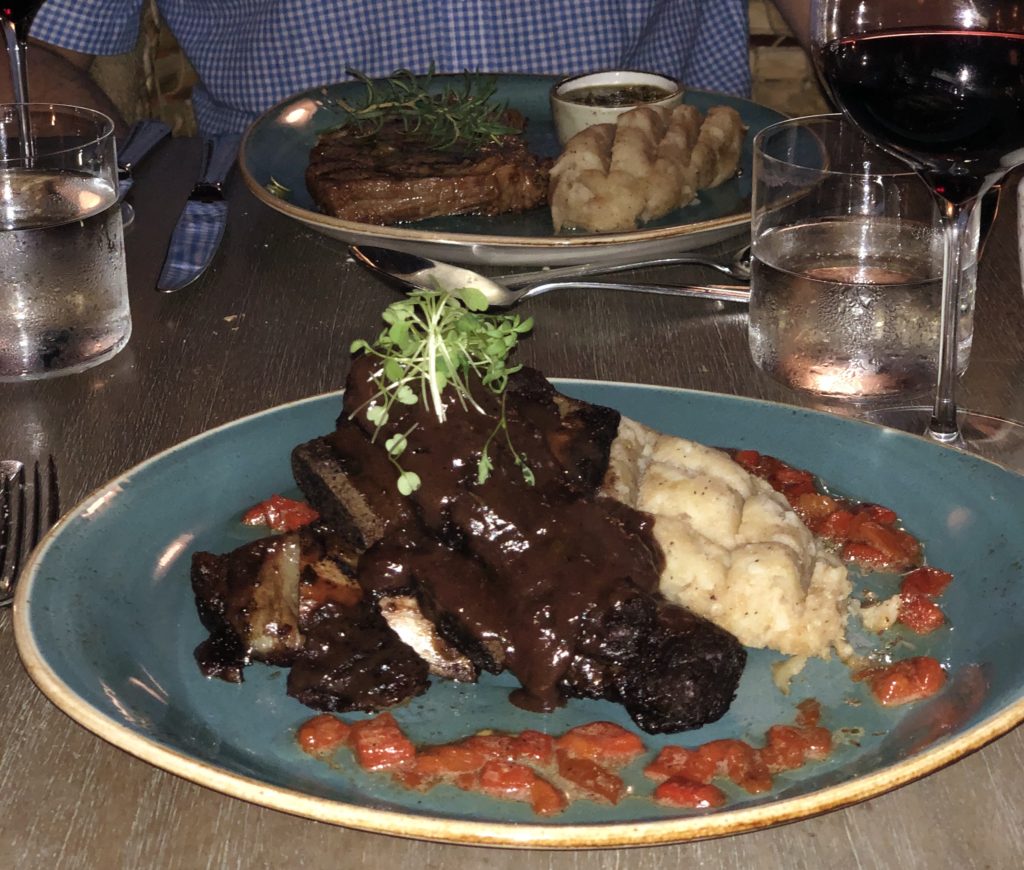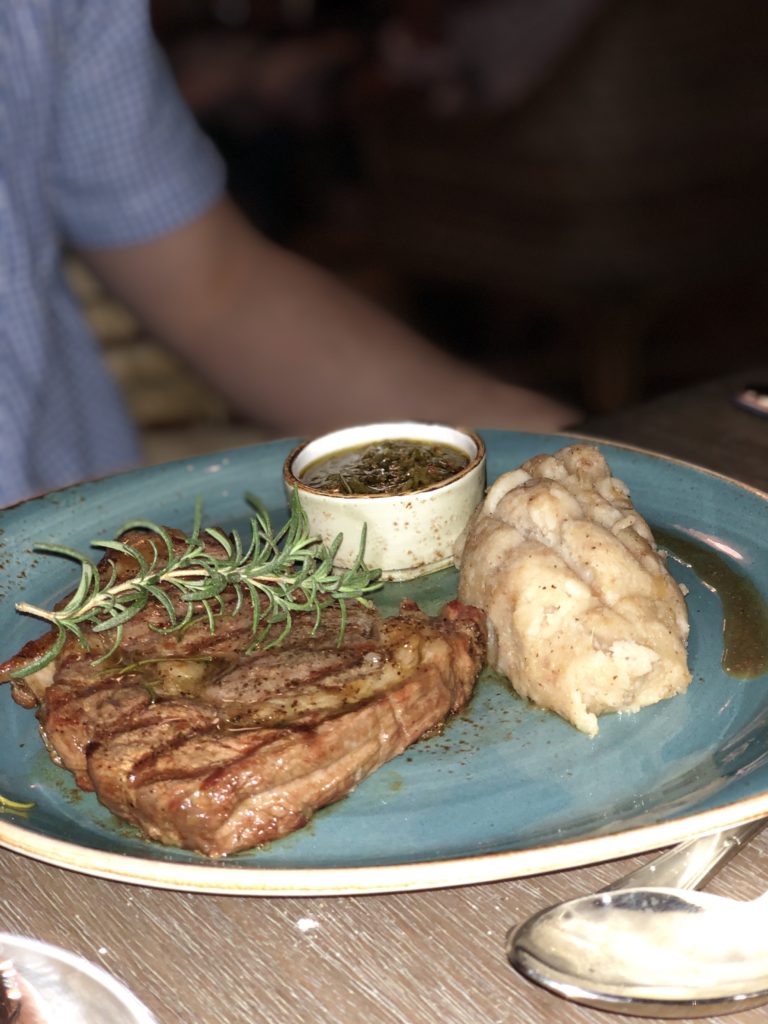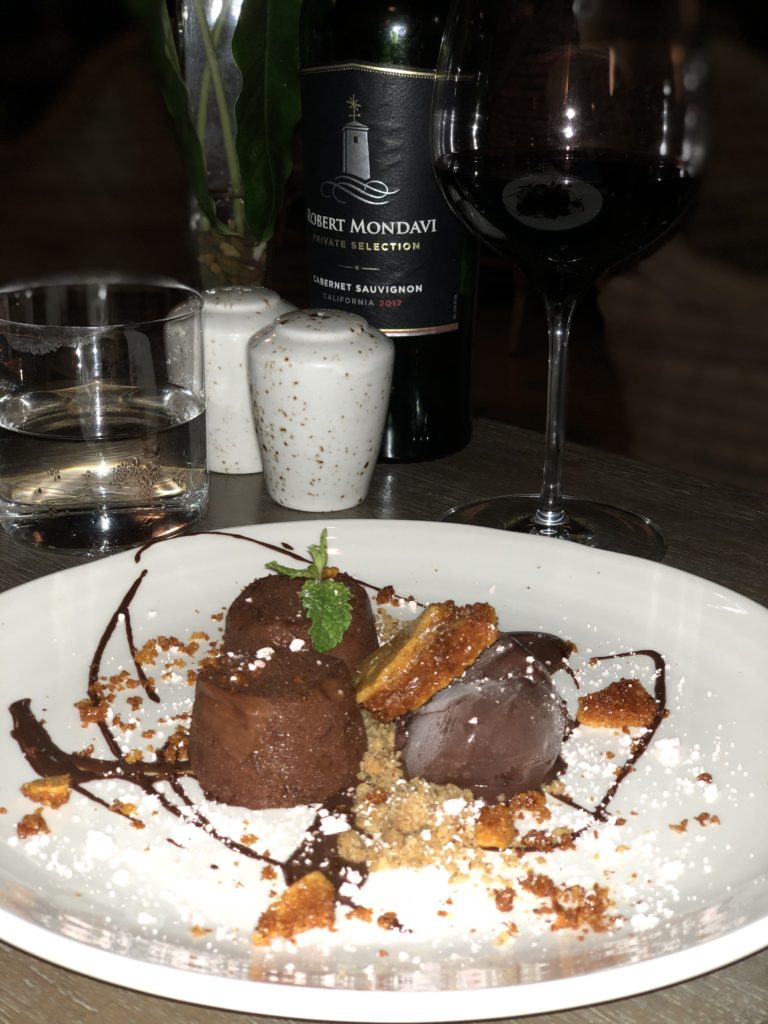 It stormed all night while we slept which was so peaceful. It gave us a wonderful background for a great night's sleep. The next morning we enjoyed fresh French press coffee on our patio. Yum!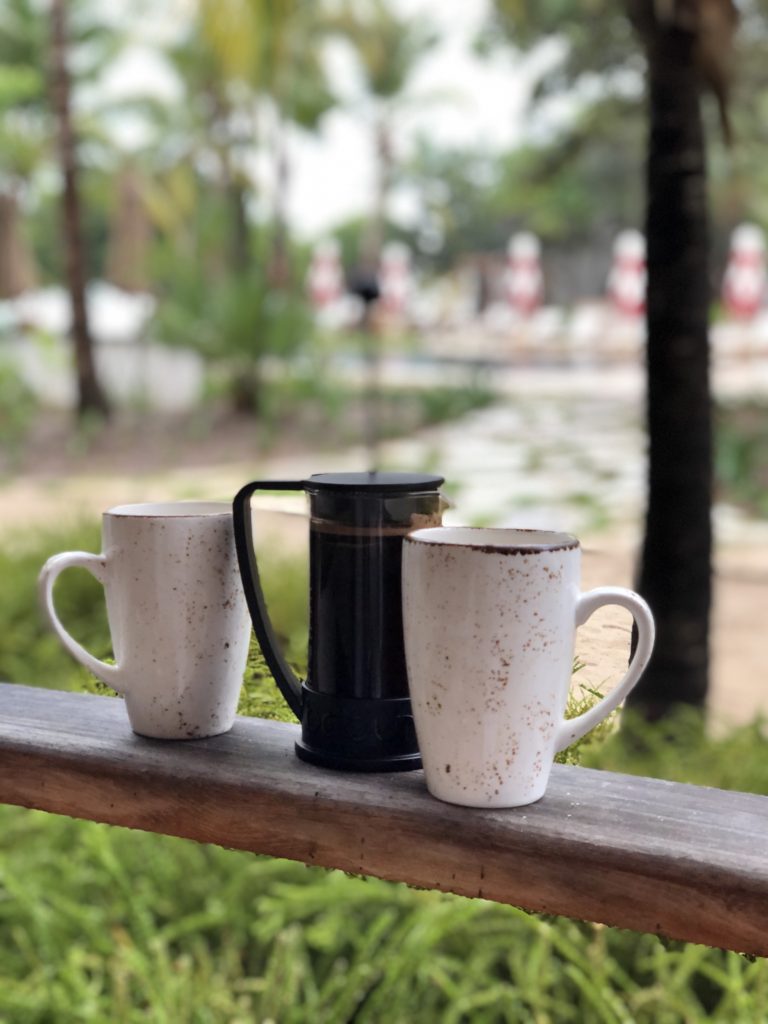 The breakfast at Itz'ana was amazing. I had snapper cakes and W has fryjacks, a traditional dish in Belize, with eggs and bacon.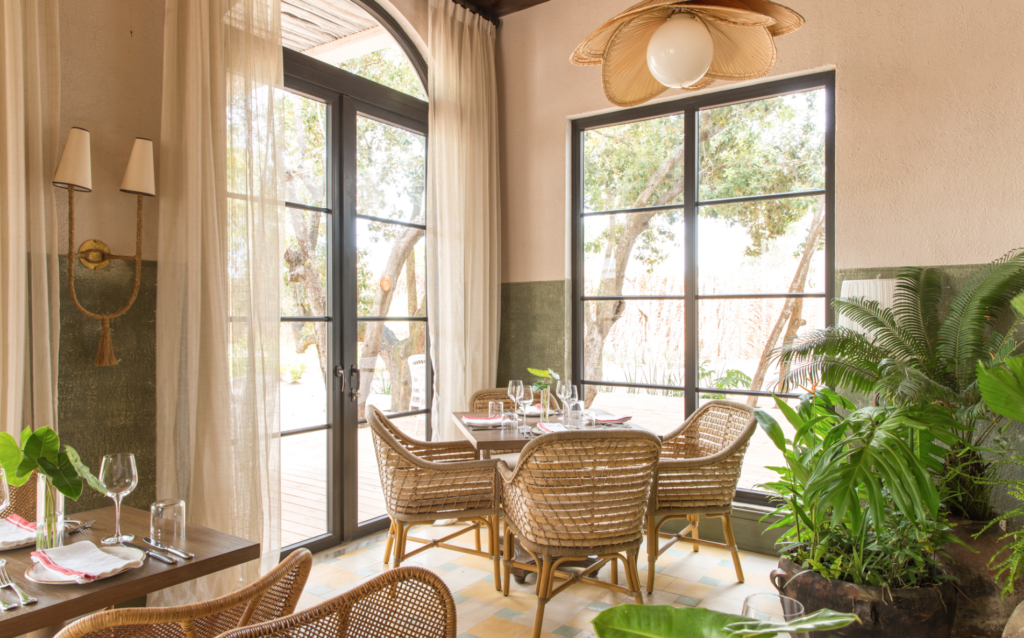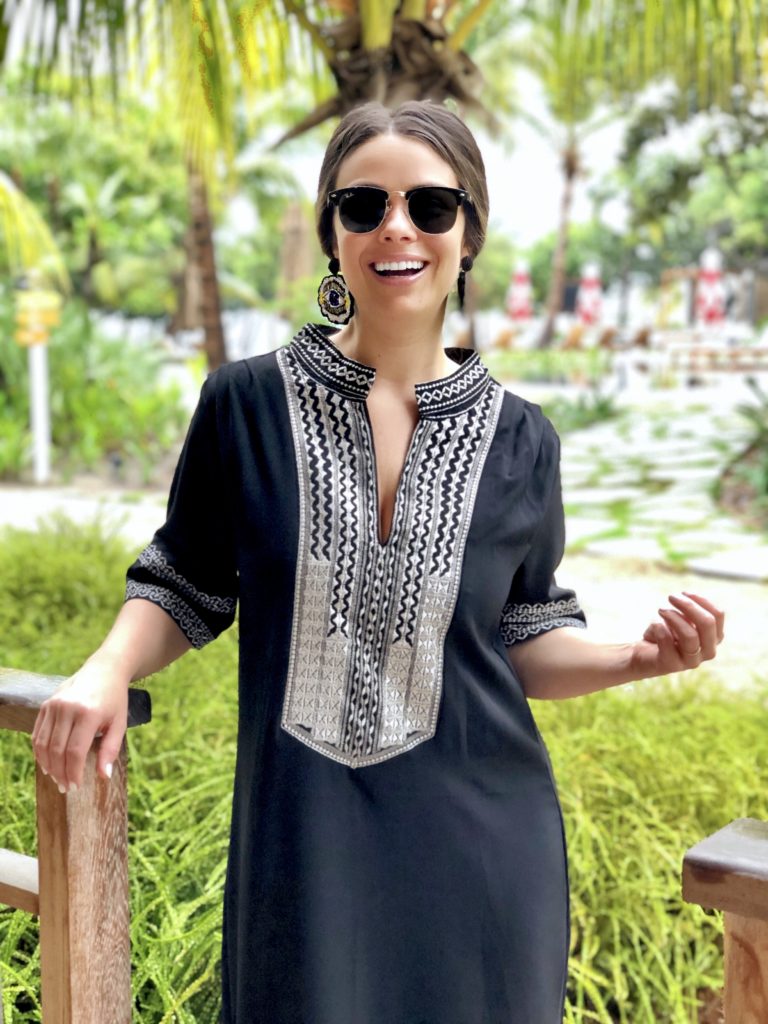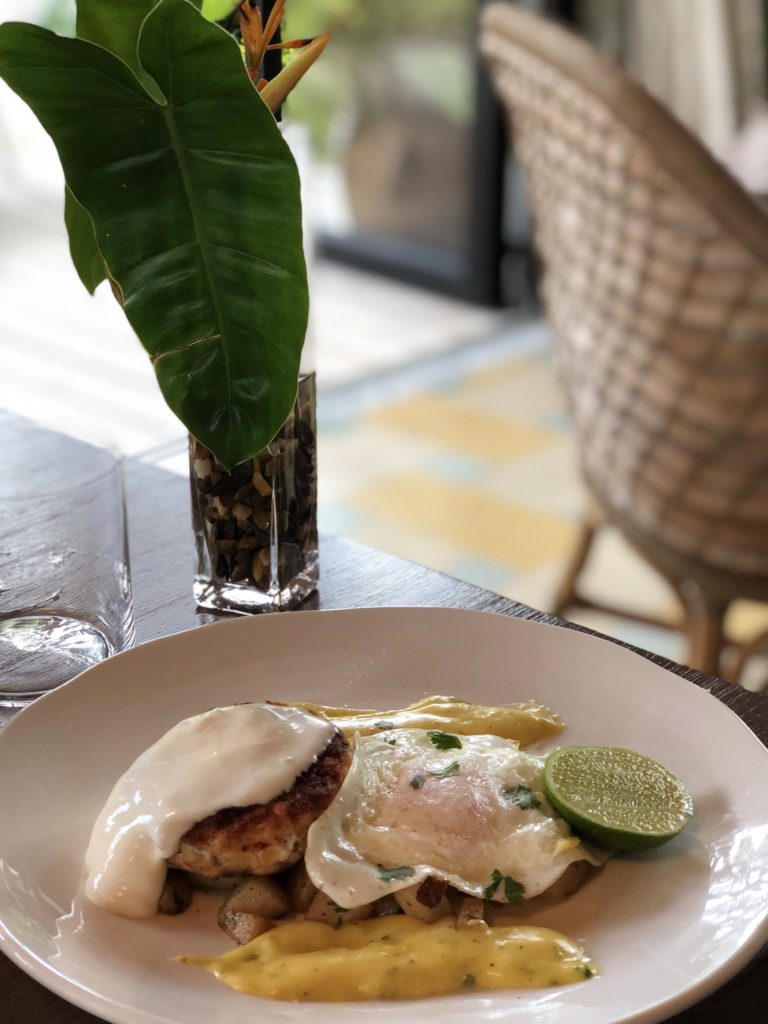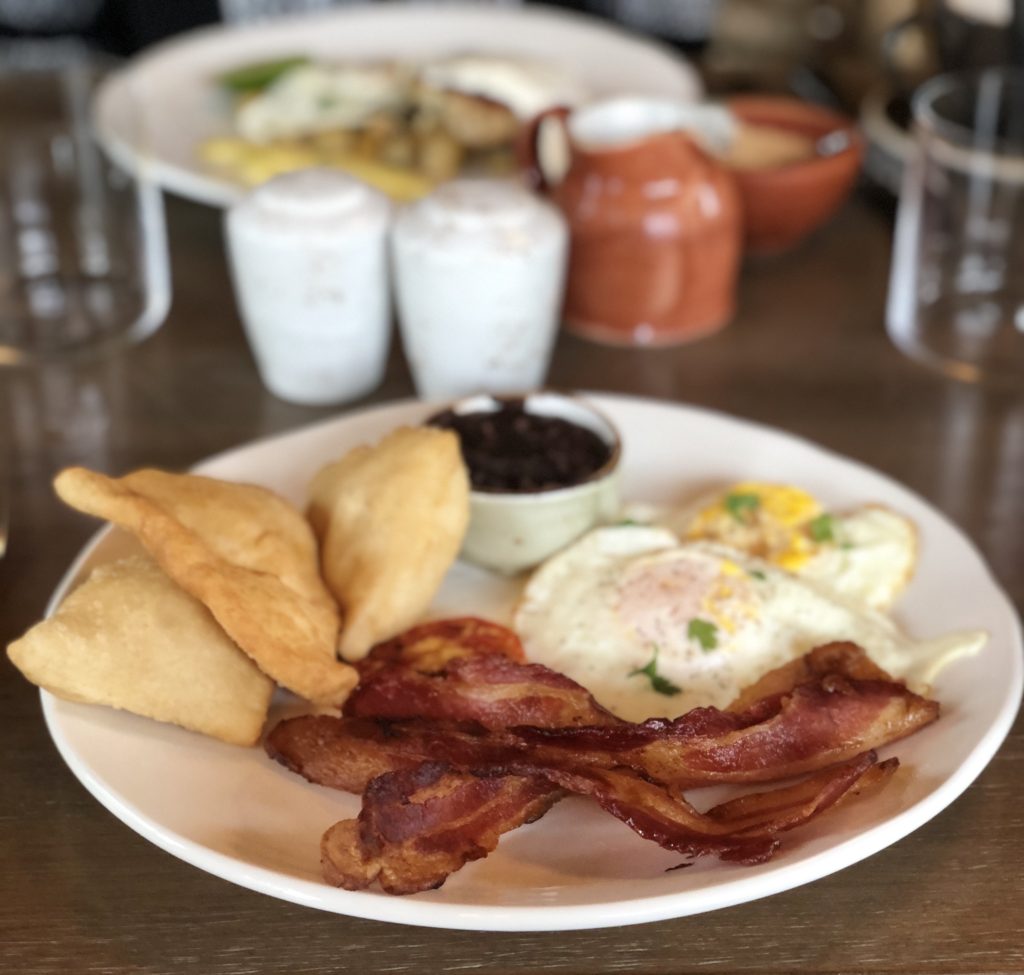 After breakfast we enjoyed a nice long walk along the beach. It was so beautiful and peaceful.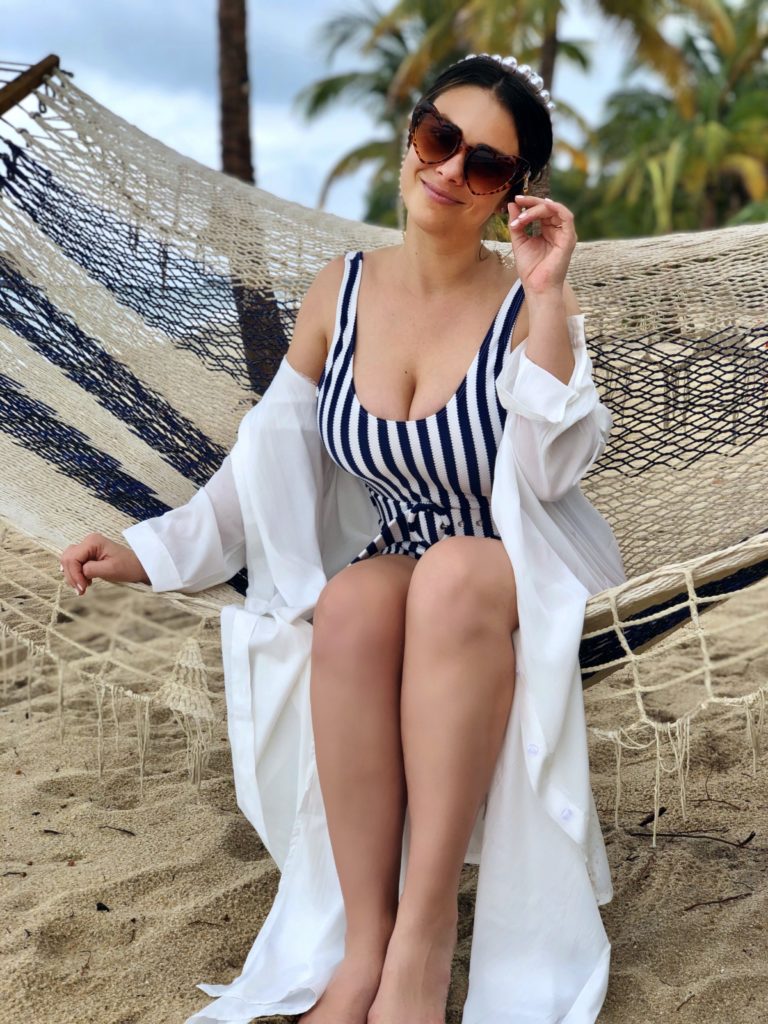 Then we spent the rest of the afternoon lounging at the pool and on the beach.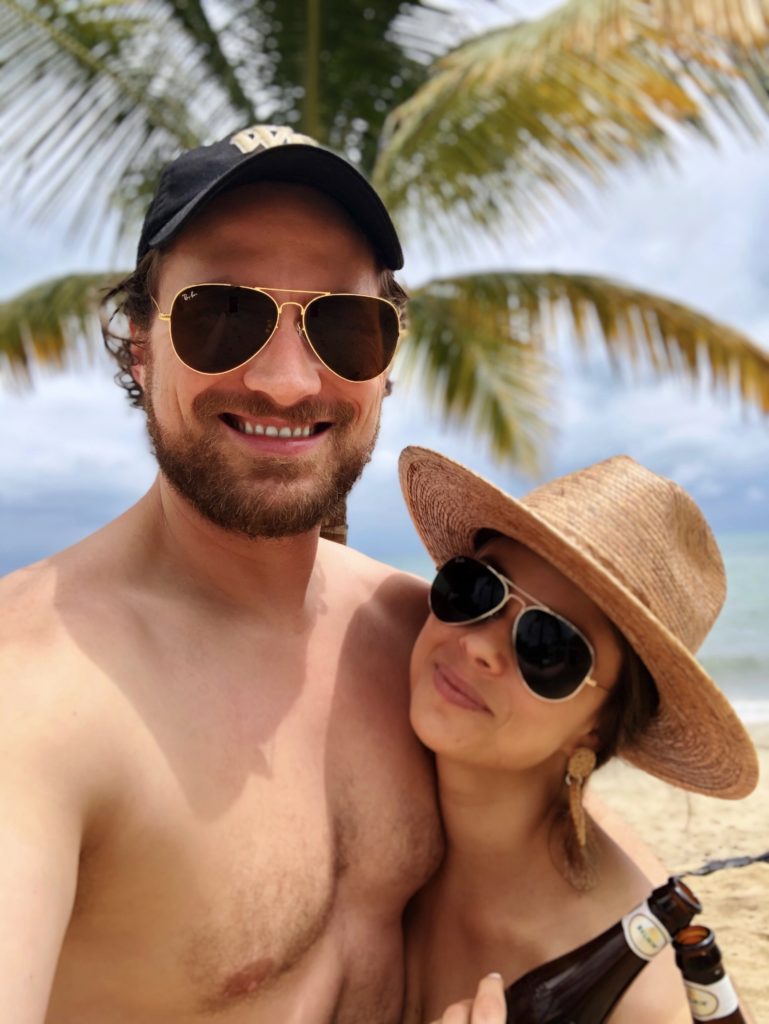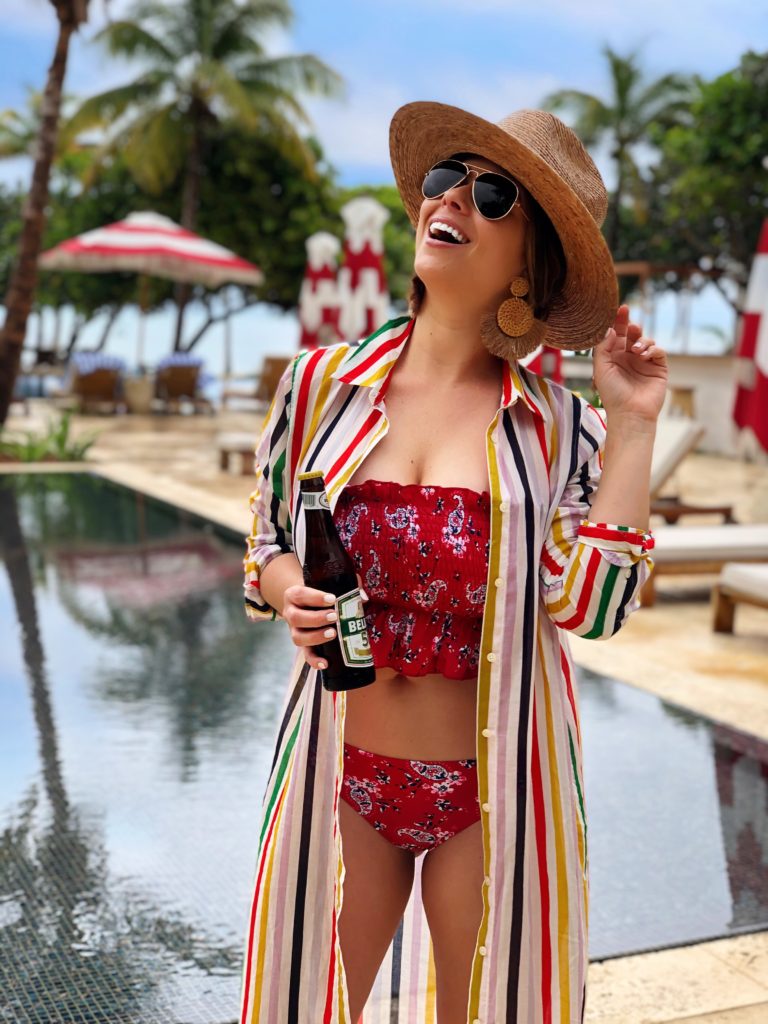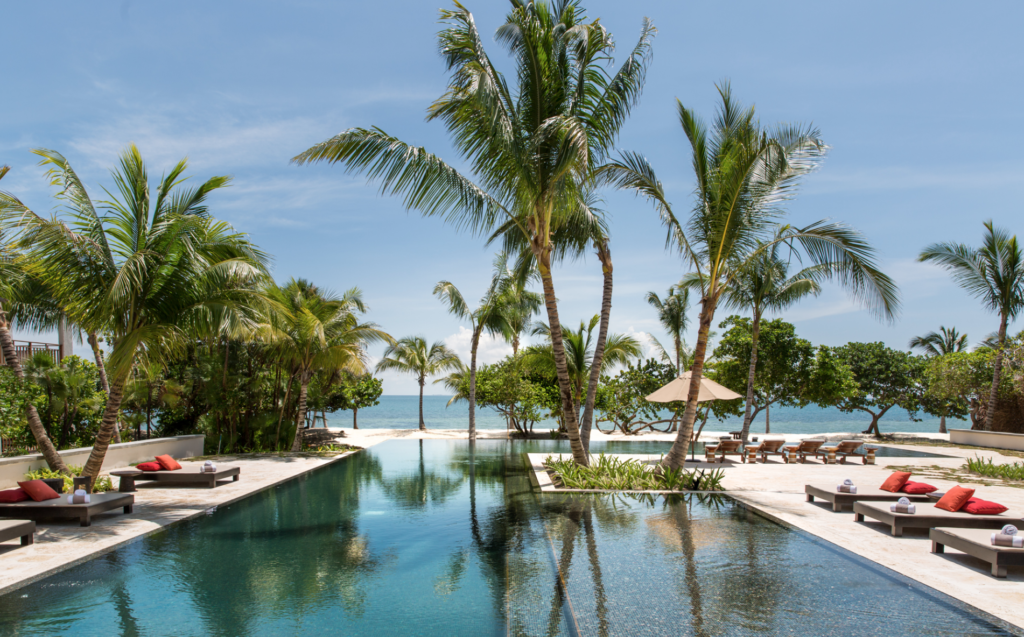 For lunch I had delicious shrimp skewers served with grilled veggies and coconut rice and W had pork tacos. After lunch we went on another long beach walk.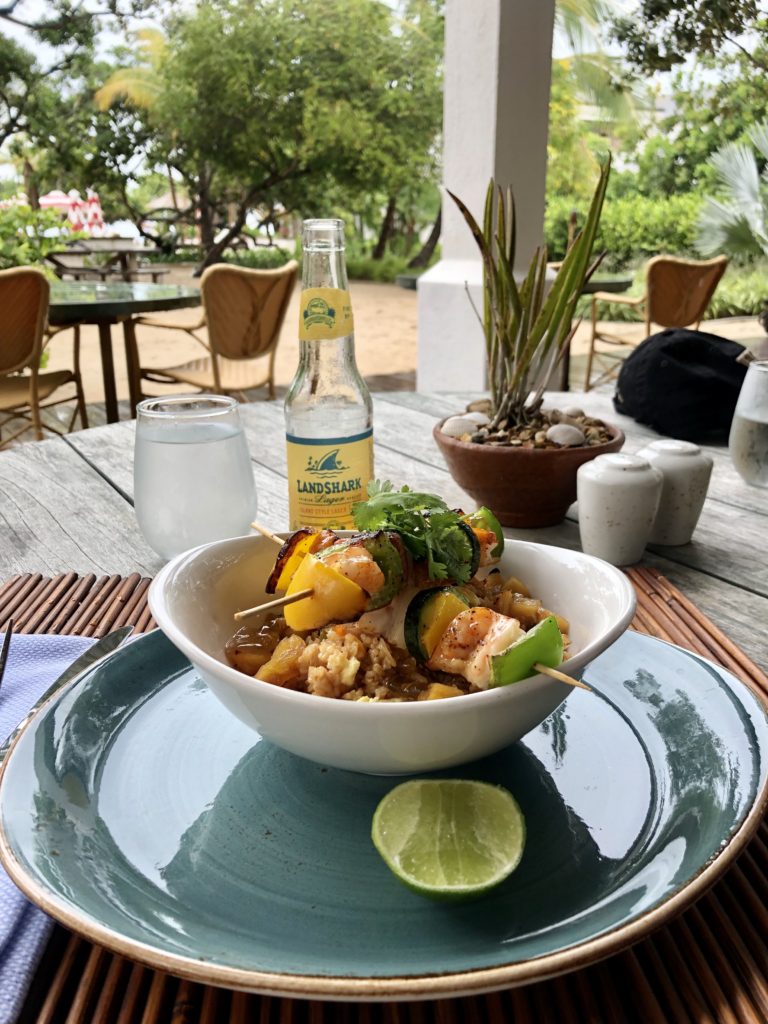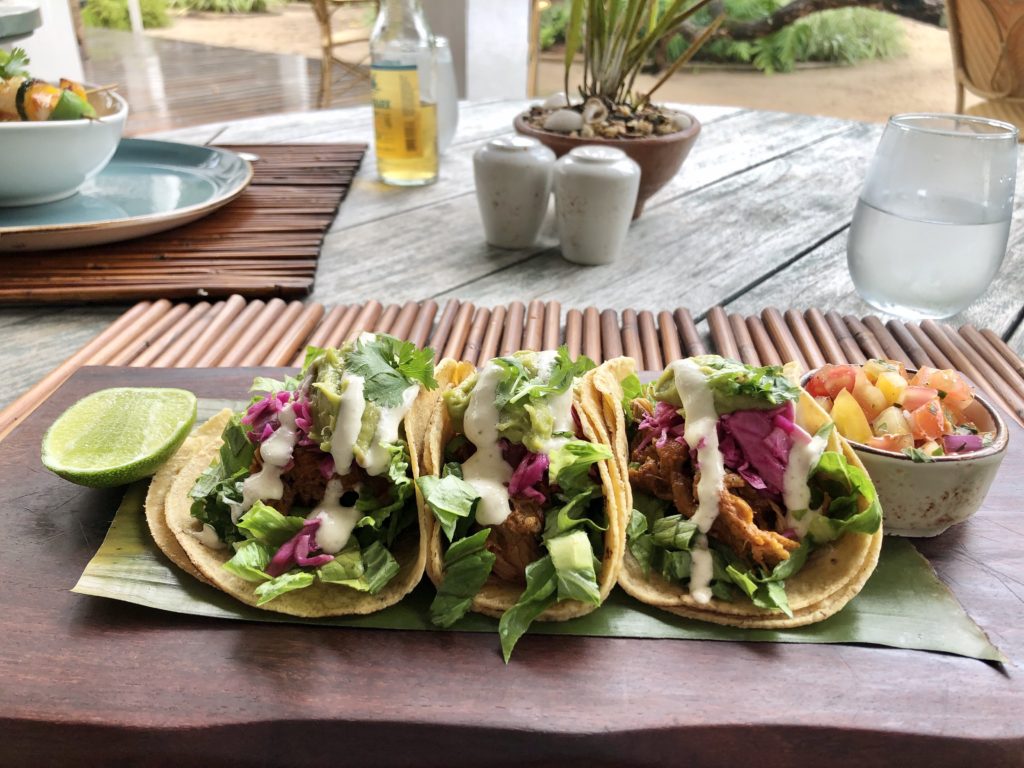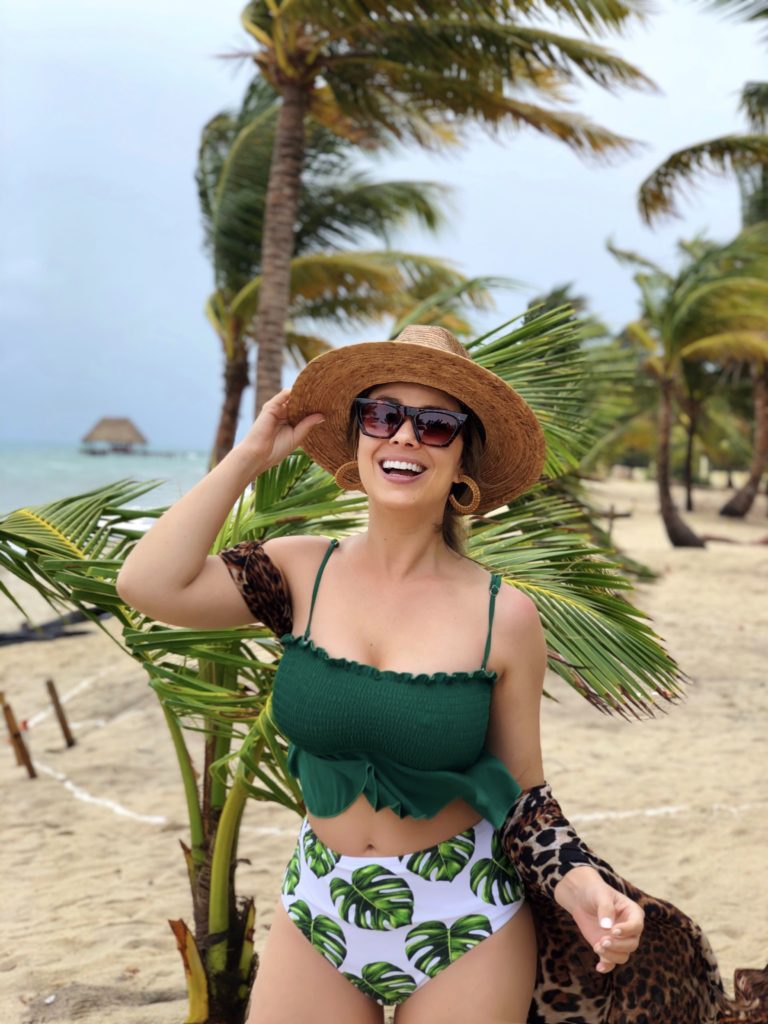 Before dinner we enjoyed cocktails at the bar again. The cocktails were as beautiful and they were tasty! I had a beet drink with vodka and W a mojito. We nibbled on the bar snacks which were amazing and chatted with the friendly and interesting bartender about life in his hometown.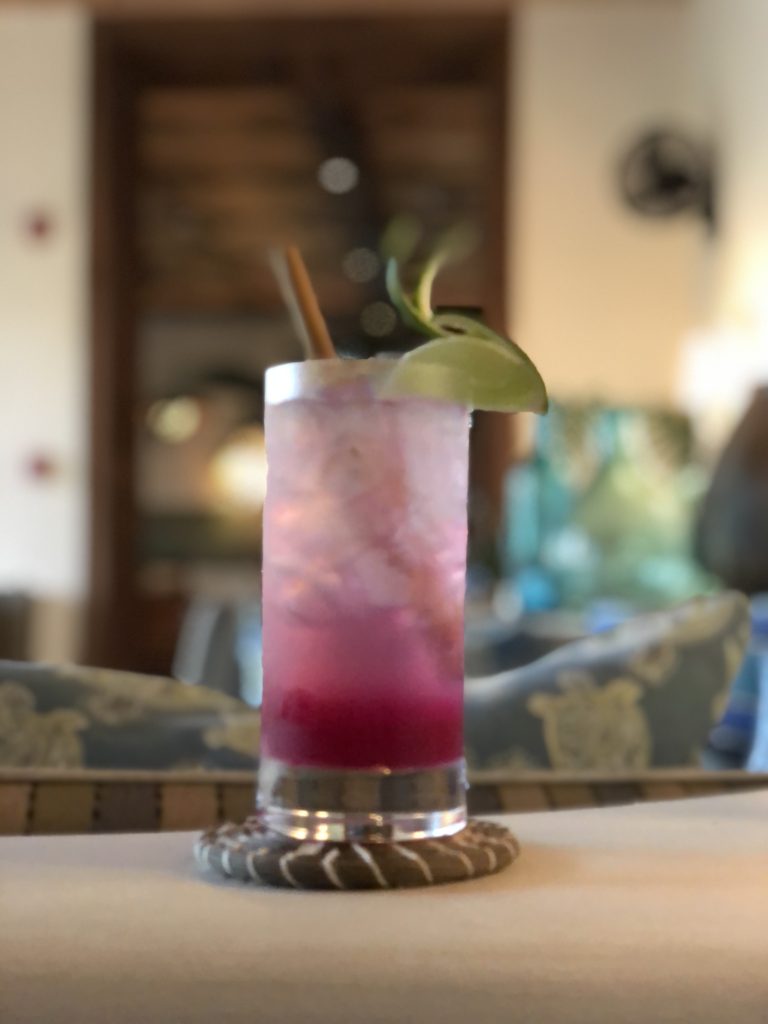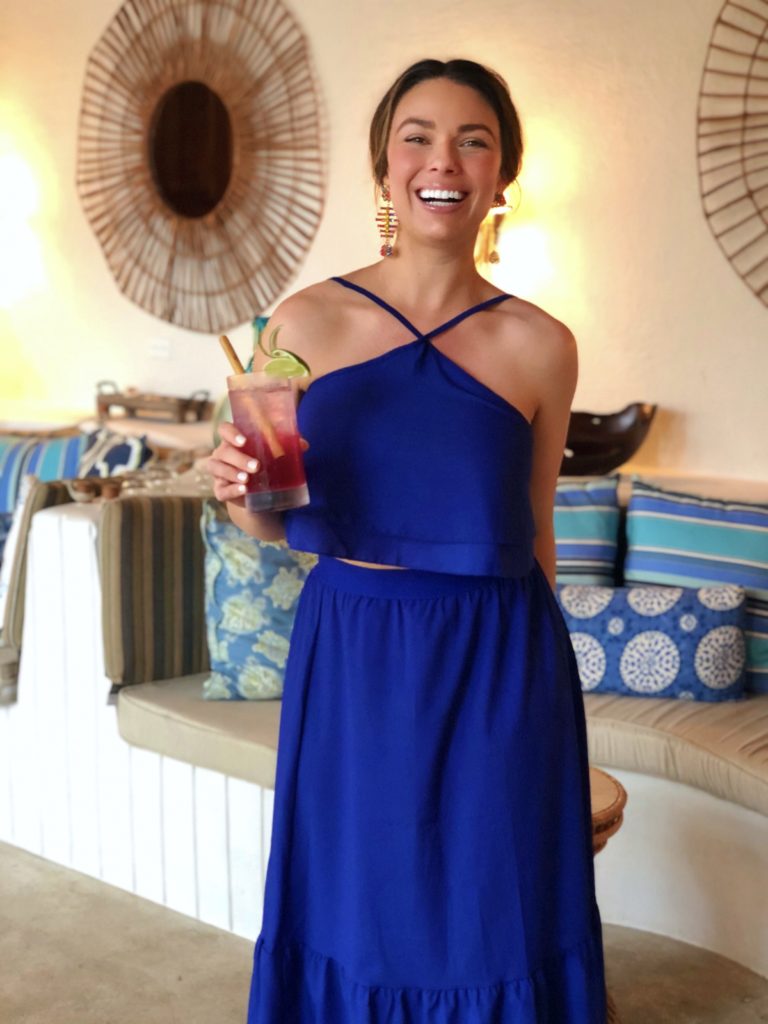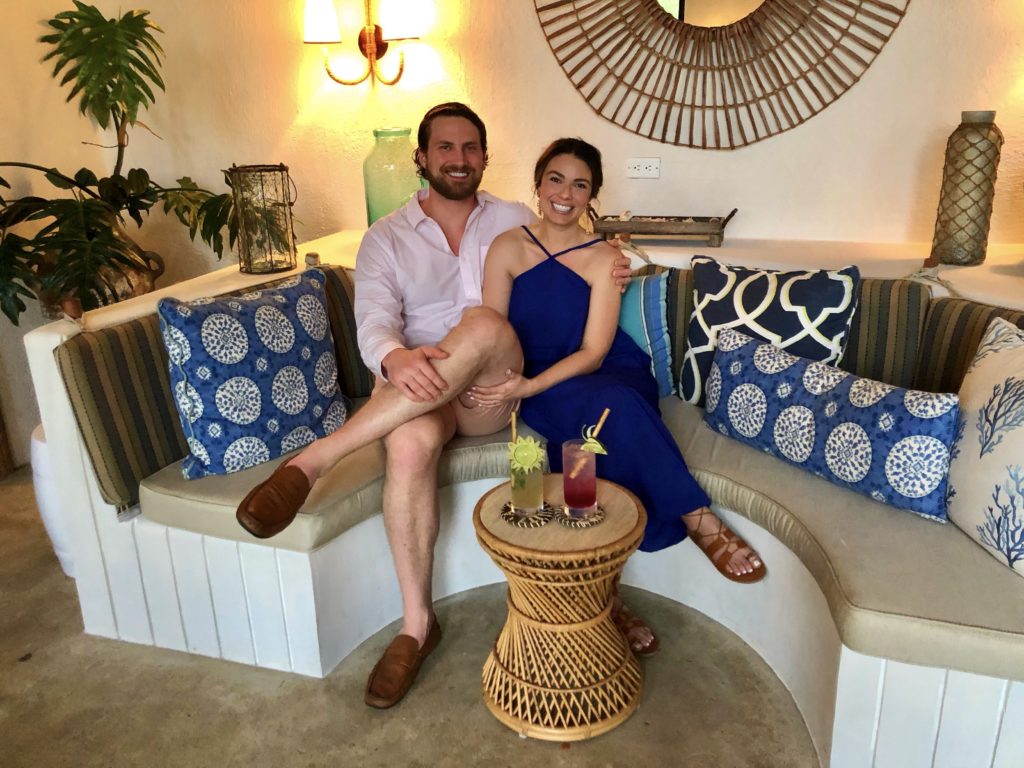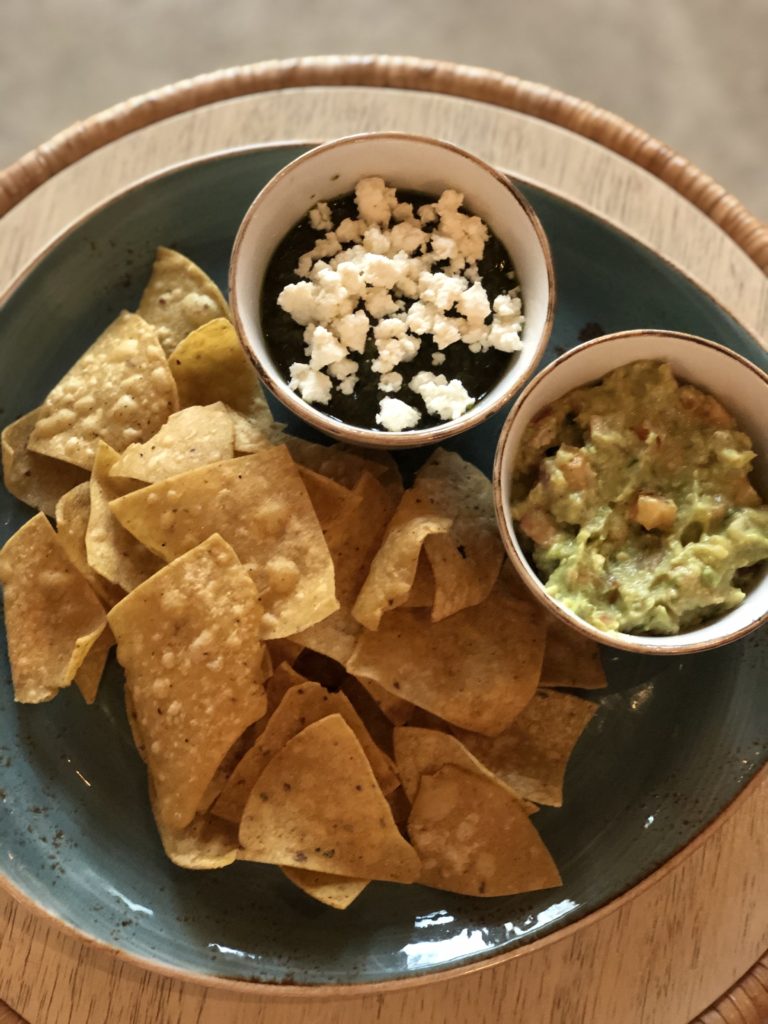 We sat down for dinner in the beautiful dinning room and started with a bottle of crisp white wine. For my entree I had a delicious chicken curry and W had the fish special. We completed our meal with a fun flambe lemon dessert.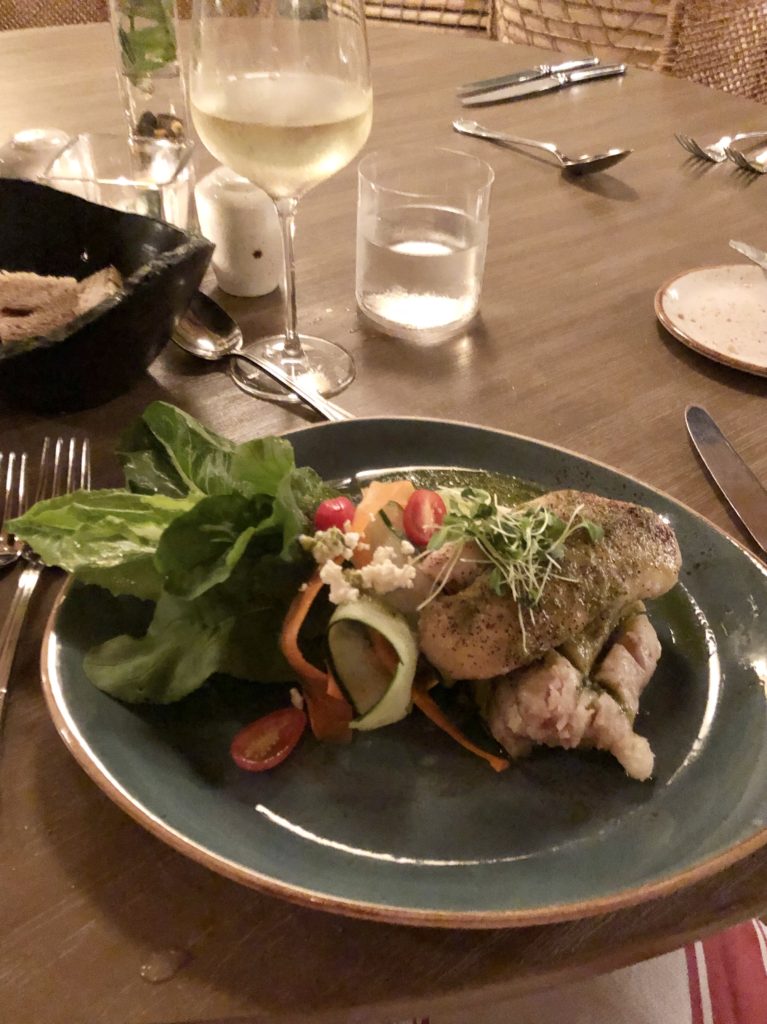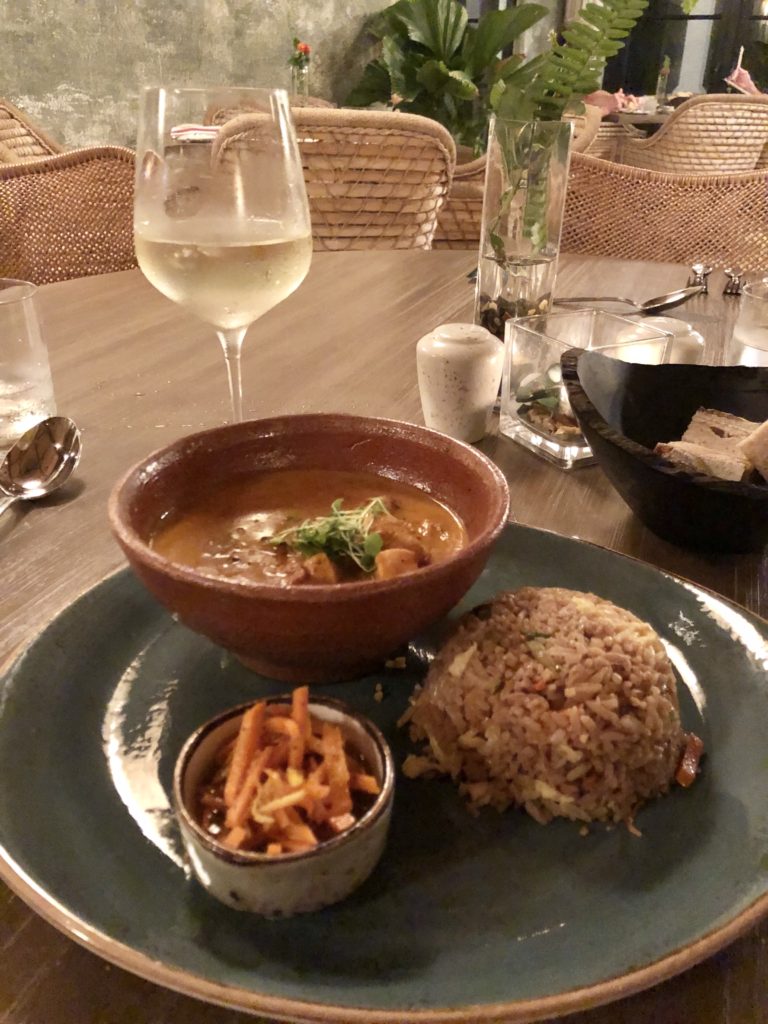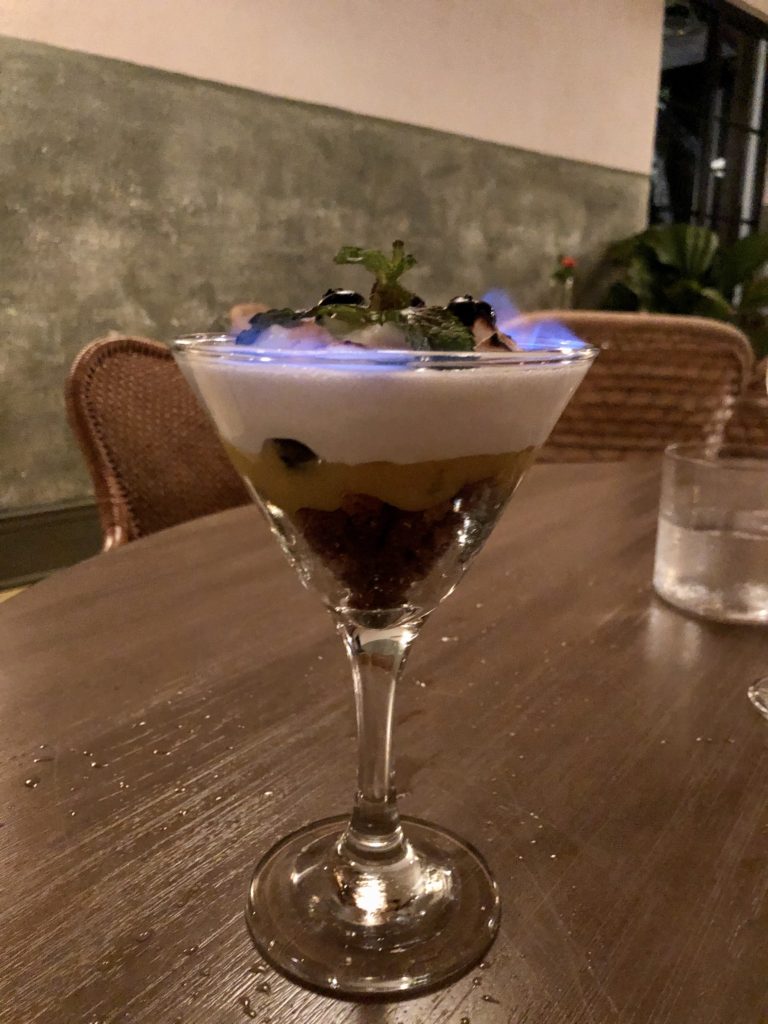 We started our morning off with fresh French press coffee at the pool. It was such a beautiful day out and it was so relaxing. After coffee we took another long beach walk.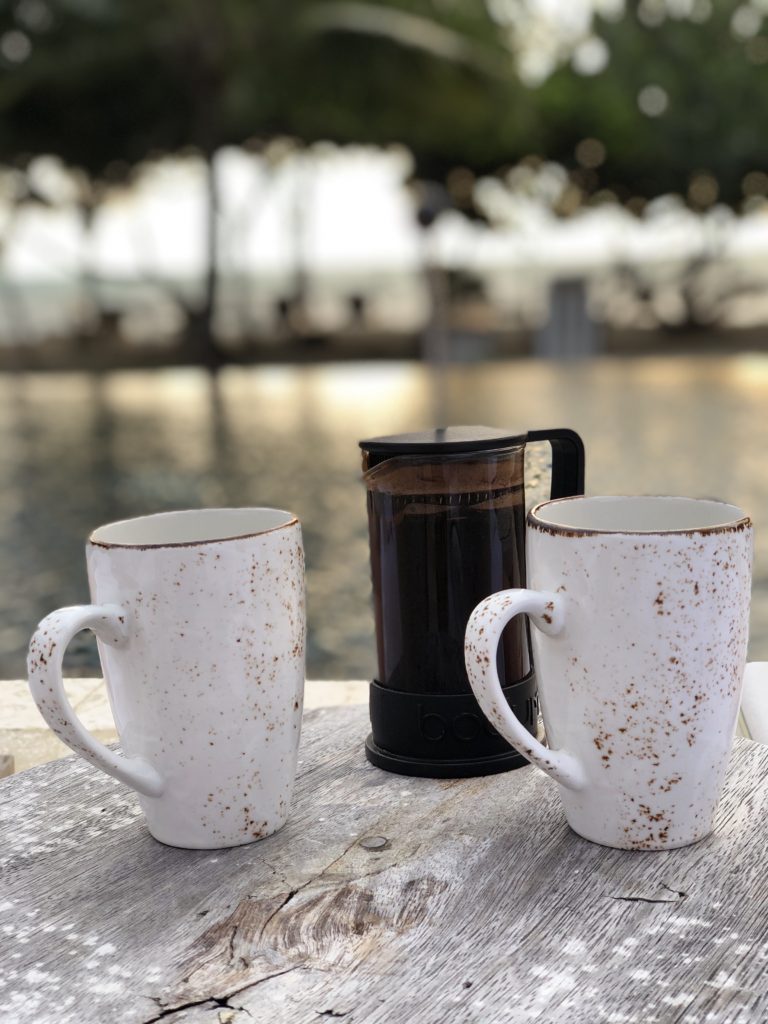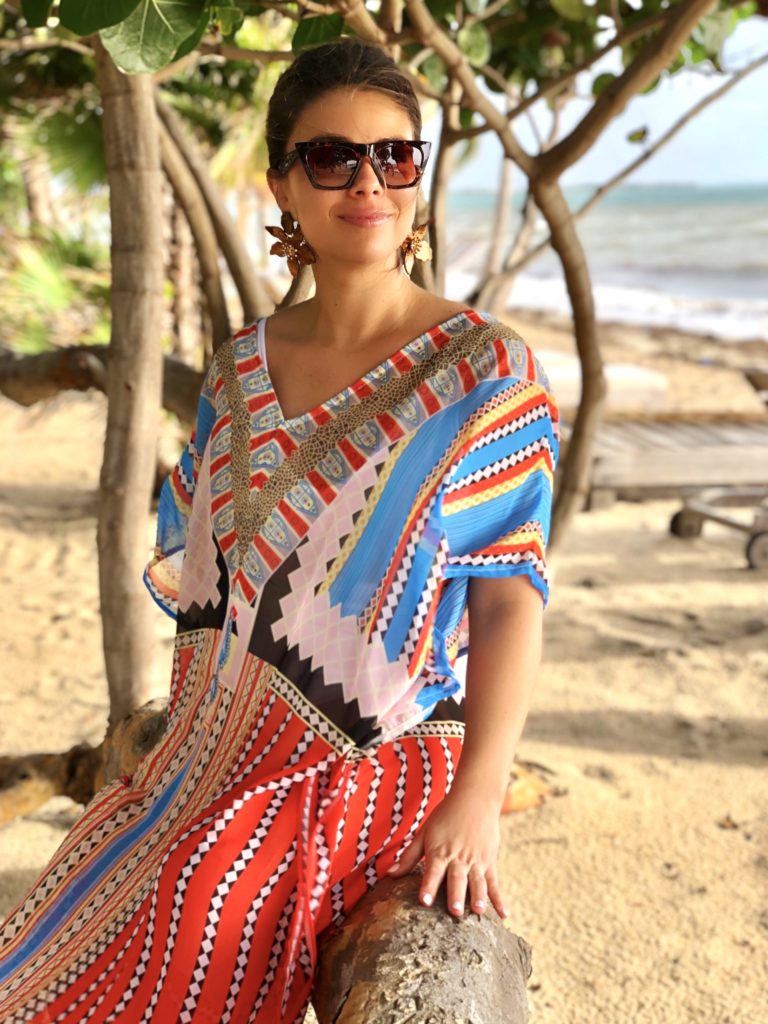 For breakfast that morning we both had huevos rancheros which were so good!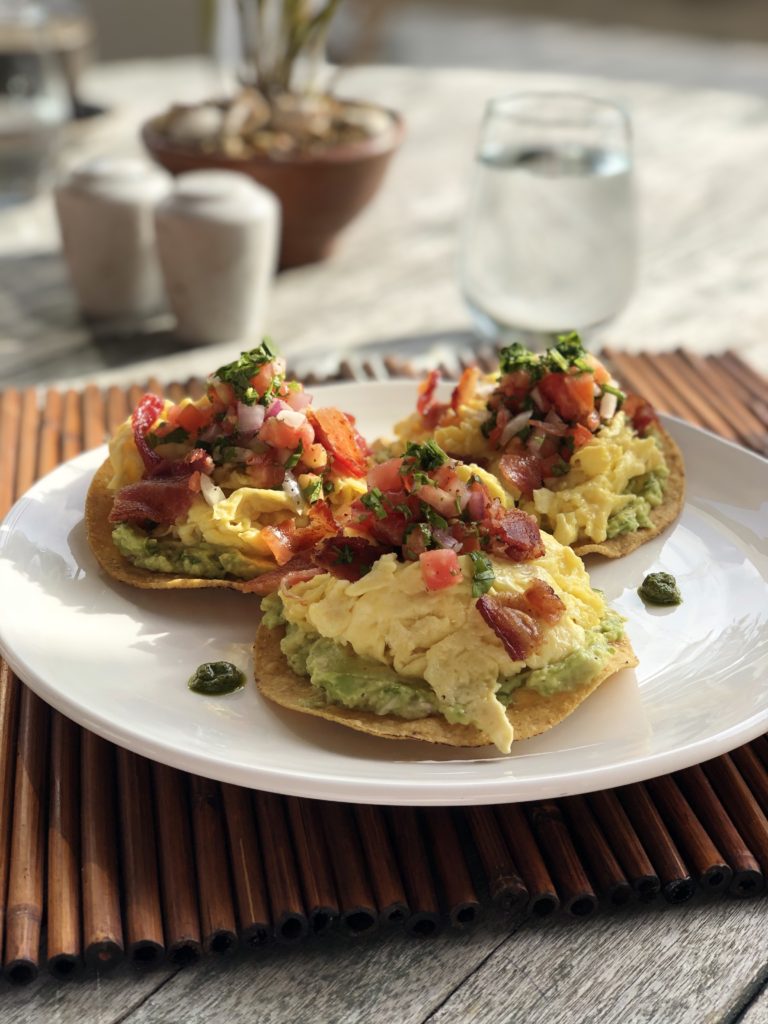 We spend the rest of the day relaxing at Itz'ana's pool, which was the perfect way to end out stay at the beachside resort in Placencia, Belize.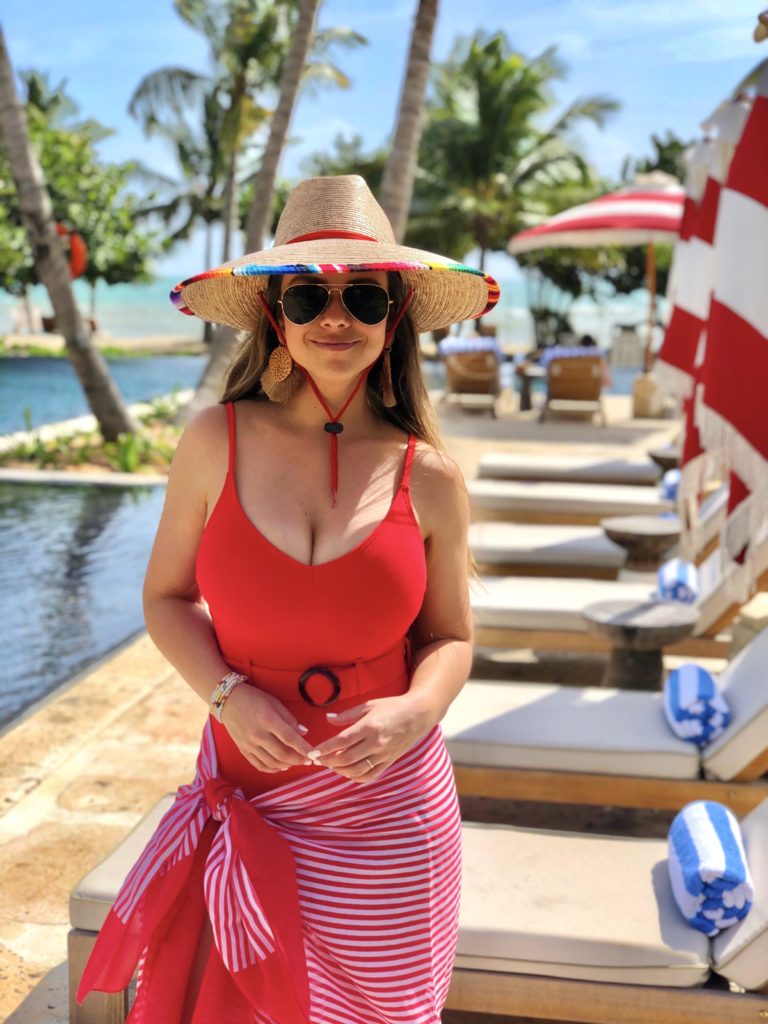 Thank you so much to Itz'ana and the amazing staff for such a wonderful stay at your resort!
Kisses and traveling wishes,