"I love long romantic walks down the makeup aisle." -Unknown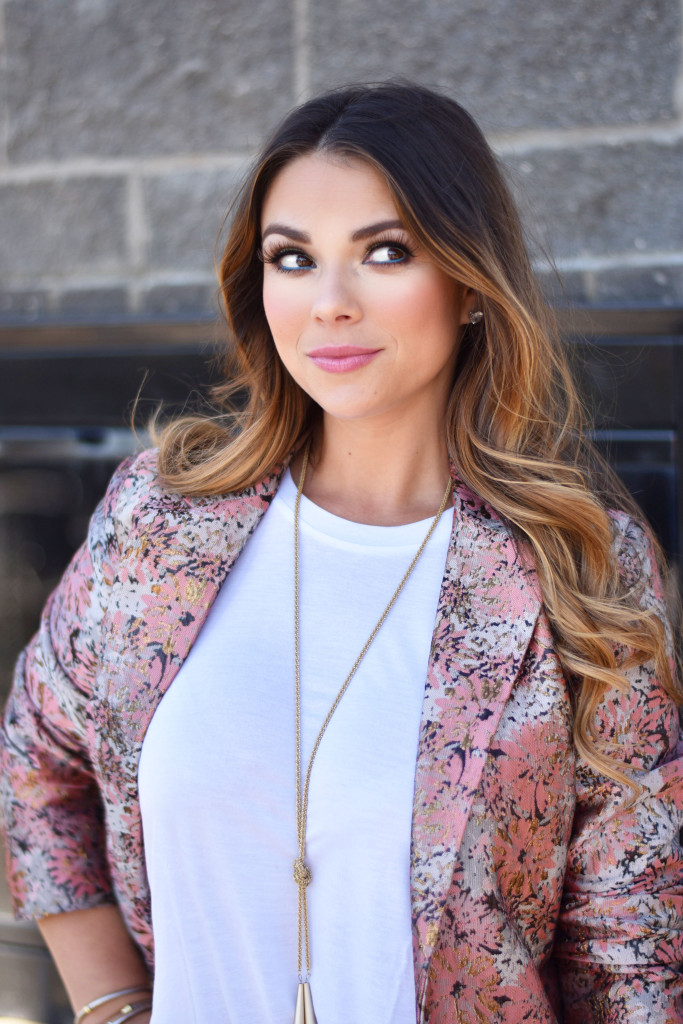 I've teamed up with makeup artist Kayla Combs at the North Park MAC Pro Store and MAC Cosmetics again.  This time we're talking strobing (a technique focusing solely on highlighter), NYFW make up trends and MAC's new collection, Flamingo Park.
SHOP MY FAVORITE FLAMINGO PARK COLLECTION PRODUCTS:


click items to shop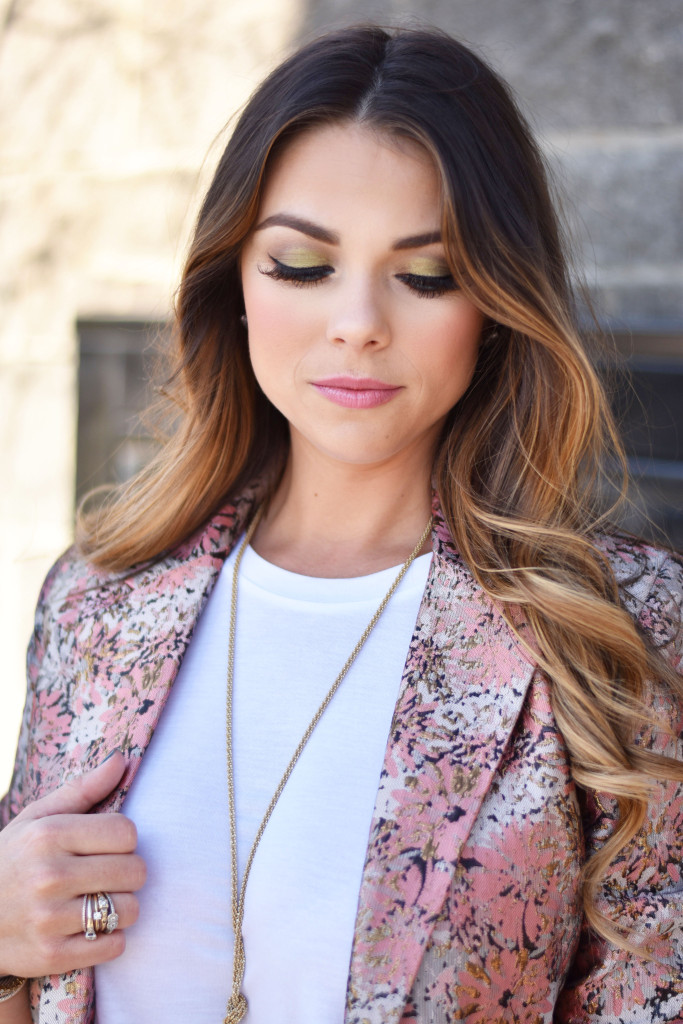 Strobing is the "new" contouring but instead of focusing on areas we want recessed using darker shades of face makeup, strobing is the application of highlighter being applied where light would naturally hit your face (cheekbones, brow bones, the center of your forehead between your brows, and above the heart arch of your upper lip.)
When using this technique hydrating the skin before you being is crucial!  Kayla recommends lip conditioner, strobe cream and essential oils.
SHOP THESE HYDRATING PRODUCTS:

click items to shop
For my face makeup Kayla used mid-yellow color correcter to conceal my blemishes and rosacea. Using both a synthetic brush and a beauty blender she applied Studio Sculpt Foundation.  Next, Kayla set the foundation with Transparent Finishing Powder.  To add strobing shimmer to my cheekbones and forehead she used Beauty Powder in Sunny Surprise and to contour under my cheekbones, Mineralized Skin Finish. Too add some extra oomph to our strobing look she also added a hint of Vanilla Pigment. For my cheeks she used Spring Flock blush
SHOP THESE FACE MAKEUP PRODUCTS:


click items to shop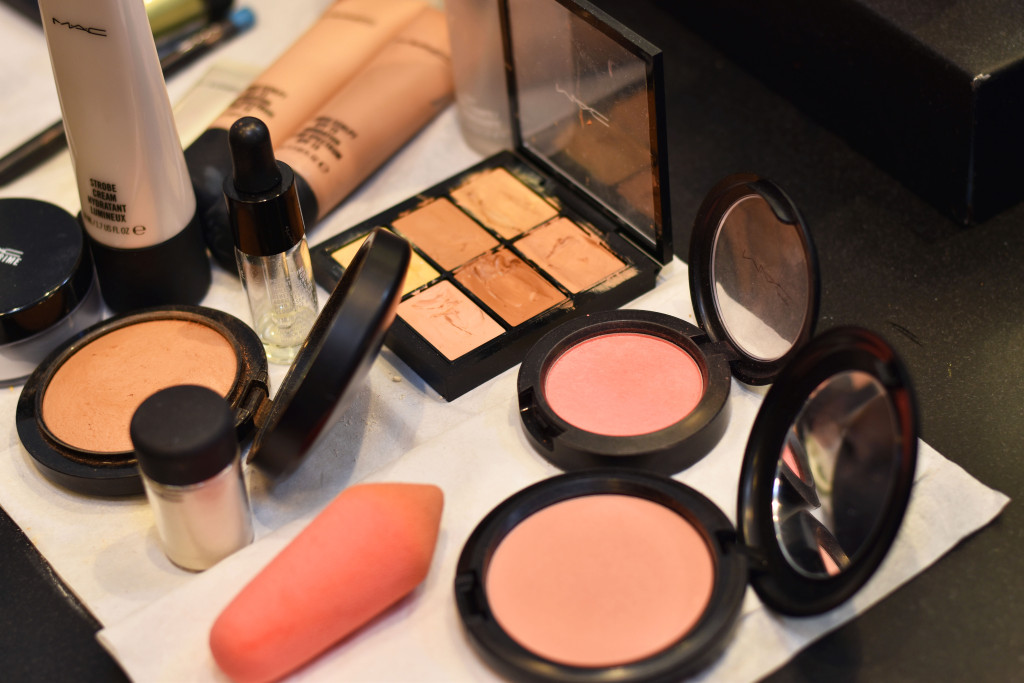 Some big trends we saw hit the run way in New York a few weeks ago were blue eyeshadow- especially cerulean blue- (you've seen me doing the bright blue eyeliner a lot on my Instagram lately) and a look the pros are calling "aqua"- mixing both green and blue shadows for the eyes.  Now not every look we see on the run way easily translates into everyday life, but Kayla showed me a fun way to incorporate these trends into a more subtle look for us non catwalk goers.
Apply 24 Hour Eye Base to your lid. This will help your eyeshadow stick to your lid and last all day. Kayla used Blanc Type, Patina, Golden Olive Pigment and the brown shade in the Flamingo Park Eyeshadow Palette on my eyes.  On my water line she used Hi-def eyeliner in Cyan. To complete this fun eye look she added #34 lashes. Now, I'm a girl that wears fake lashes EVERYDAY and these are my favorite lashes EVER!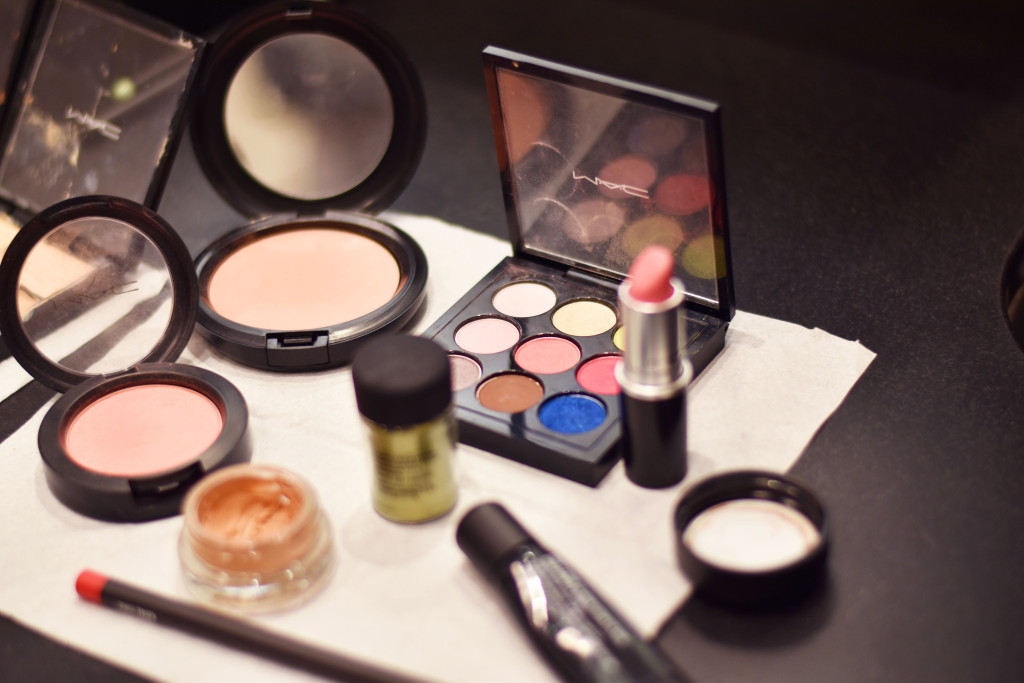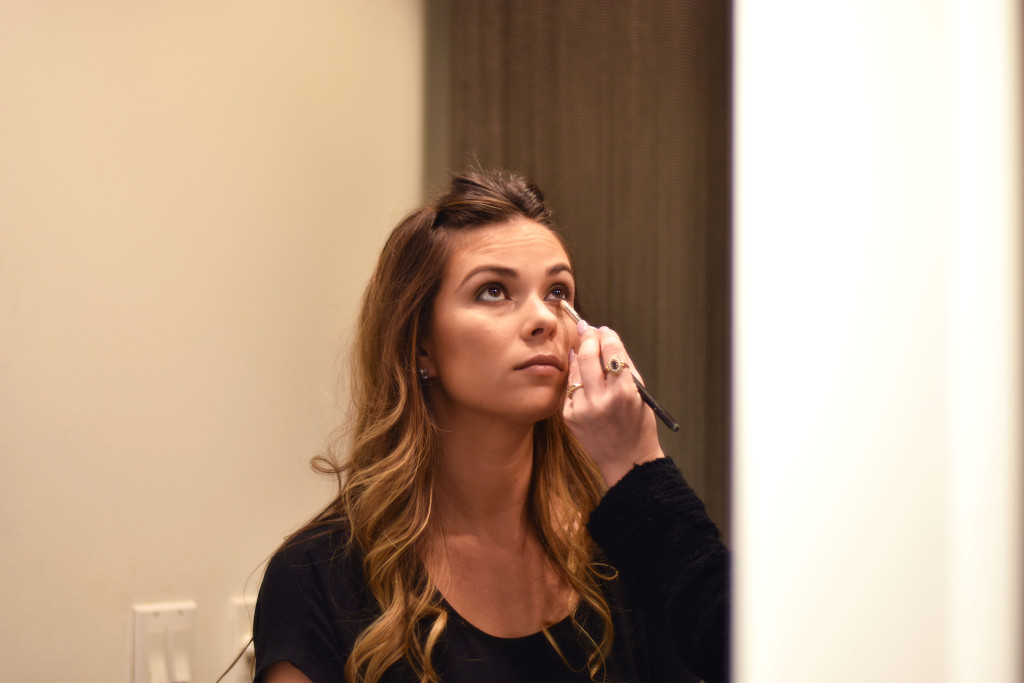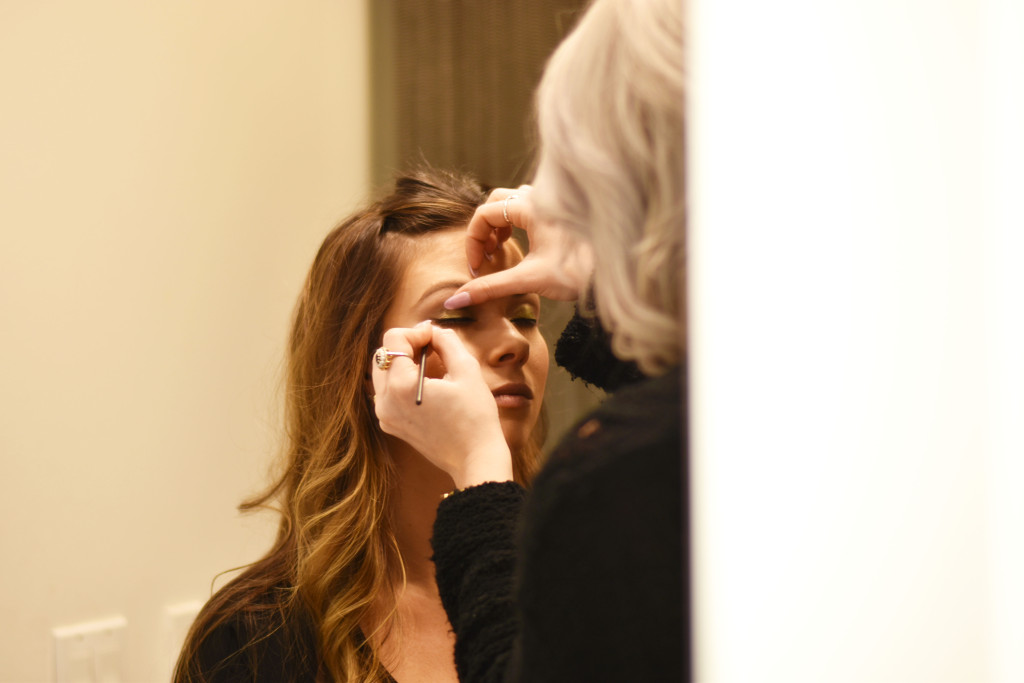 GET THE EYE LOOK:


click items to shop
For my lips Kayla used Long Legged and Fabulous lipstick with Chic Trick liner and C-Thru gloss.
SHOP THESE LIP PRODUCTS:


click items to shop
APPLY THE LOOK LIKE A PRO:

click items to shop
Kisses and flawless make up wishes,