"Design is a journey of discovery." -Unknown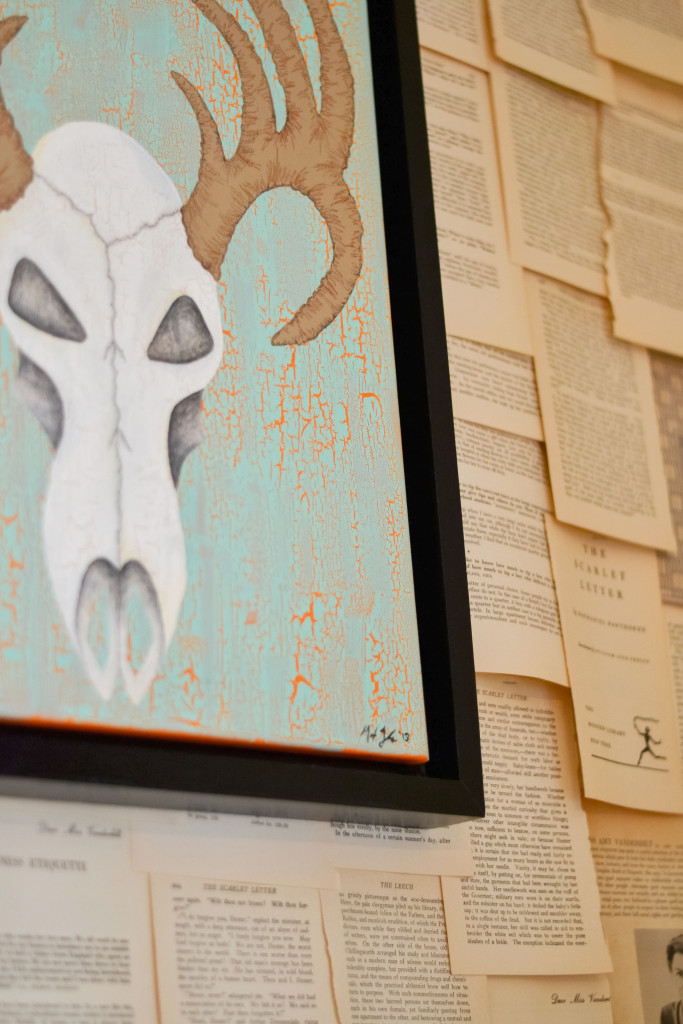 This little nook in my loft is my favorite spot in the house.  Using pages from vintage books, I covered the wall to create a some whimsical detail and texture.

This wall is so easy to recreate!  All you need are some old books, a staple gun and a ladder or step stool.  You can find vintage or old books at any antique store and they're cheap!  I paid under $5 per book.  For this wall I used a book on etiquette and a copy of The Scarlet Letter.  I though the juxtaposition of the two was comical.  I used two books because I wanted variation in page and font size.  This wall is 9ft by 3ft and with using two books I had pages left over.
First, carefully rip out the pages.  The paper is old so it's somewhat delicate and should rip out easily. Start at the bottom of the wall and using one staple at the very top of the page attach the page to the wall.  Have the pages overlap so the stables are covered.  Go row my row from bottom to top until the wall is covered.
Your loose pages will have 3 sides with crisp cut edges and one side with jagged ripped edges from where you removed the page from the book.  Make sure the clean edges are used where the wall meets the ceiling or another wall.  I liked putting different types of pages next to each other- a page with lots of text next to a page with very little text, a page with illustration next to a page with just text…
This is an affordable, quick and easy way to add some character to a space and I hope you feel inspired to do it in your home!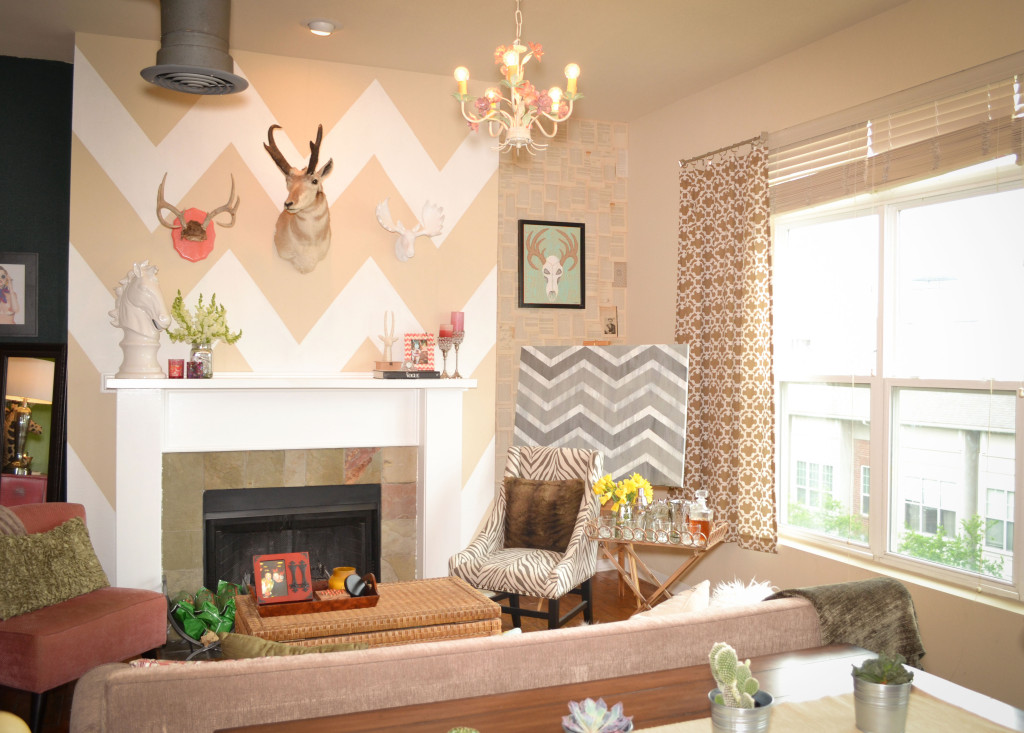 GET THE LOOK:


click items to shop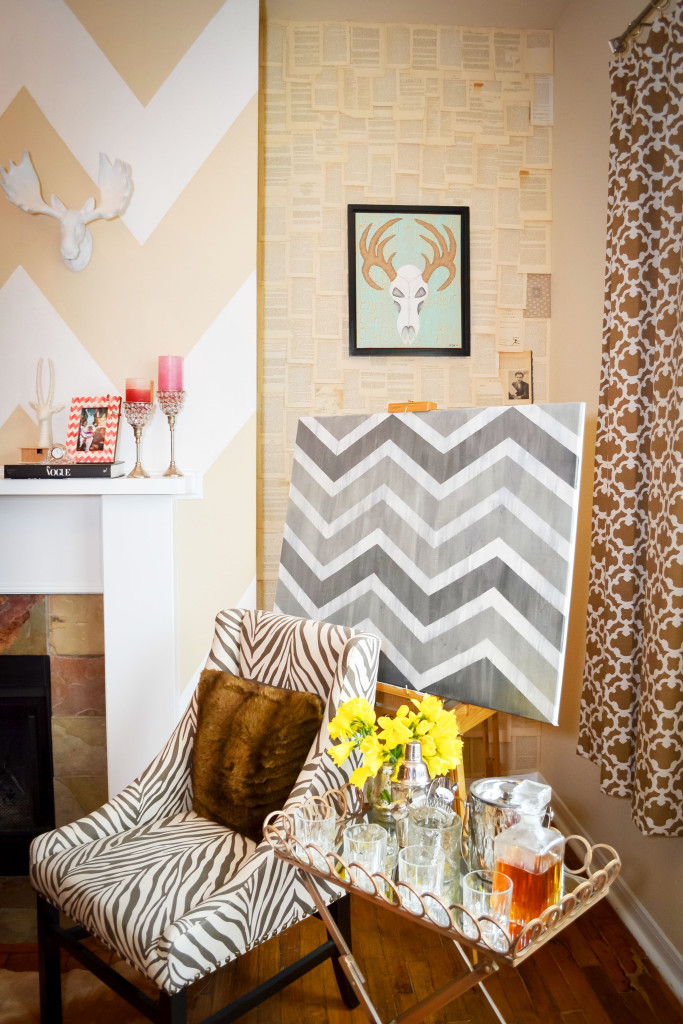 CREATE YOUR OWN BAR CART:


click items to shop
Kisses and DIY wishes,