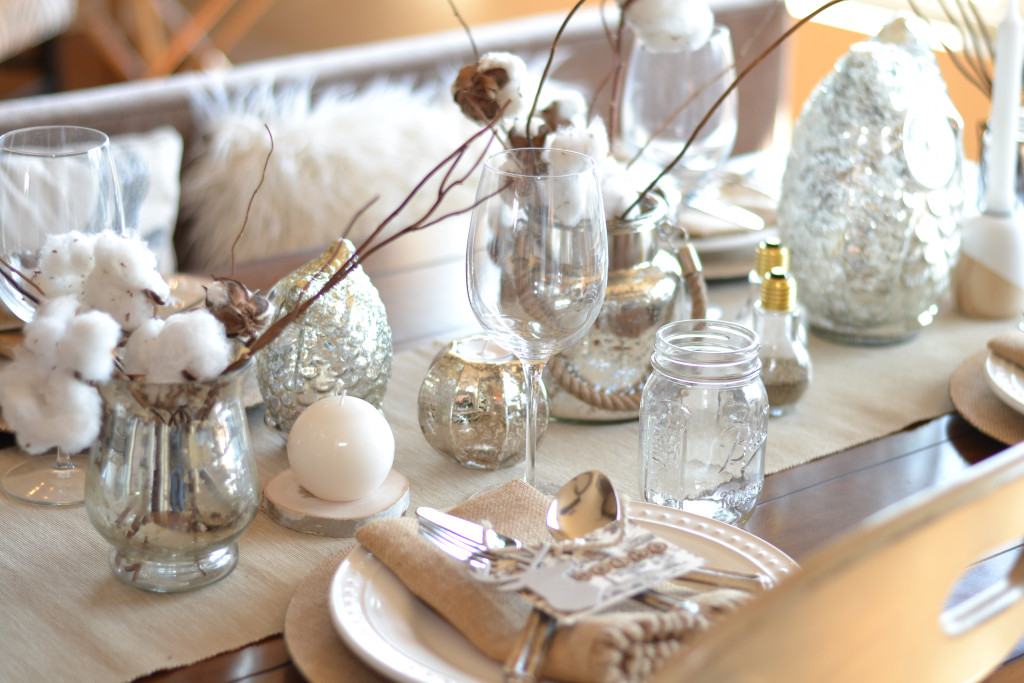 When you think fall decorations and autumn table settings you think pumpkins, red, orange and yellow leaves, cornucopias… now yes, that is all very fall, but I wanted to do something different and a little more chic for my fall table-scape. This table setting would be perfect for any dinner party you host at your home this season- especially Thanksgiving!
This is not a state dinner which means two things: 1) No need to be worried about Michaele and Tareq Salahi crashing your party and 2) It doesn't have to be formal!
Throw all the rules you learned about setting a proper table out the window. Focus on your table being fun and beautiful vs where you should put the water glasses.


I wanted to stick with a very neutral palette- whites, browns, creams and touches of metallics. The twigs, cotton, burlap, owls and rope added a perfect amount of a harvesty feel. Most of these things can be found at your local craft store. When I host a dinner party I love having arranged seating. I feel like it helps conversation flow. Some things to keep in mind when figuring out where to place your guests: make sure you, the hostess with the mostess, are seated somewhere with easy access to the kitchen and sit guests with things in common next to each other. I like hand making my place cards. It adds a personal touch to the table. Have salt and pepper shakers on the table. You maybe the world's greatest cook (or have the world's greatest private chef) but everyone has different palate and your guests may feel rude or embarrassed asking you for seasonings so having them on the table prevents that. Keep your center pieces low so people don't have to bob and weave to converse with the guest across the table from them. I love using mercury glass! I think its so beautiful chic, and elegant. My final tip is candles- and lots of them. They create a warm, cozy environment and, most importantly, everyone looks amazing in soft candle light. Below I have links for you to create this look for your next fall dinner party.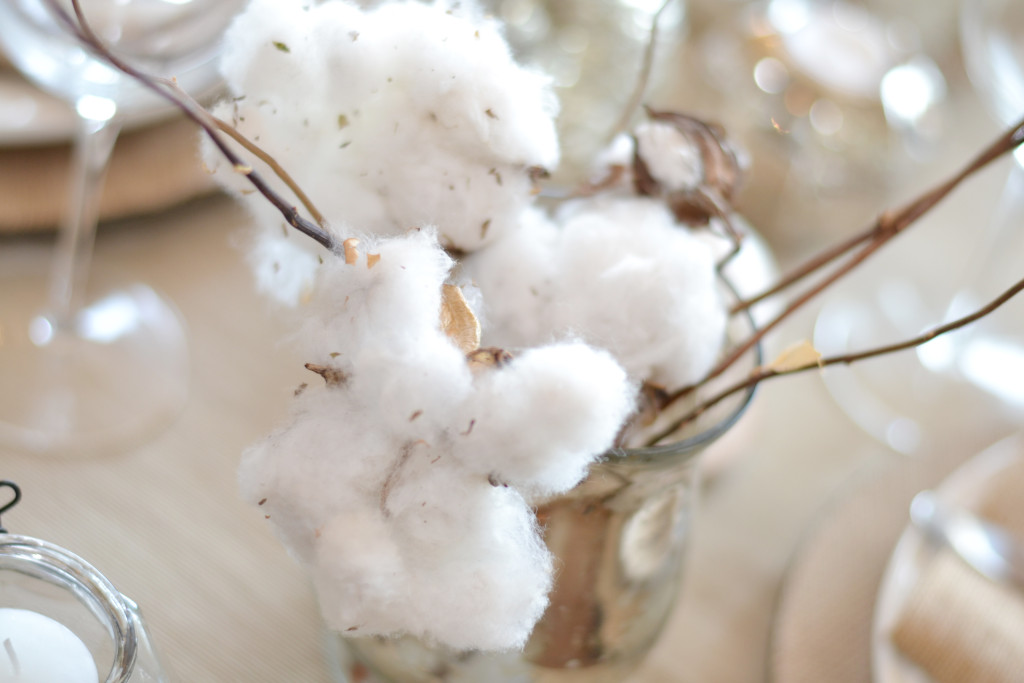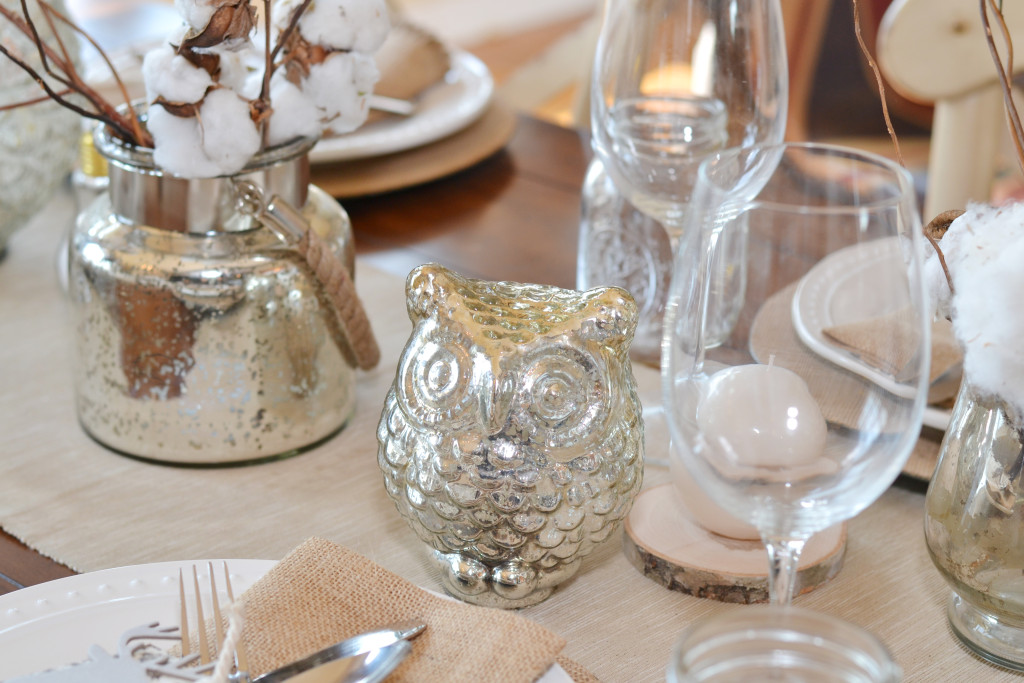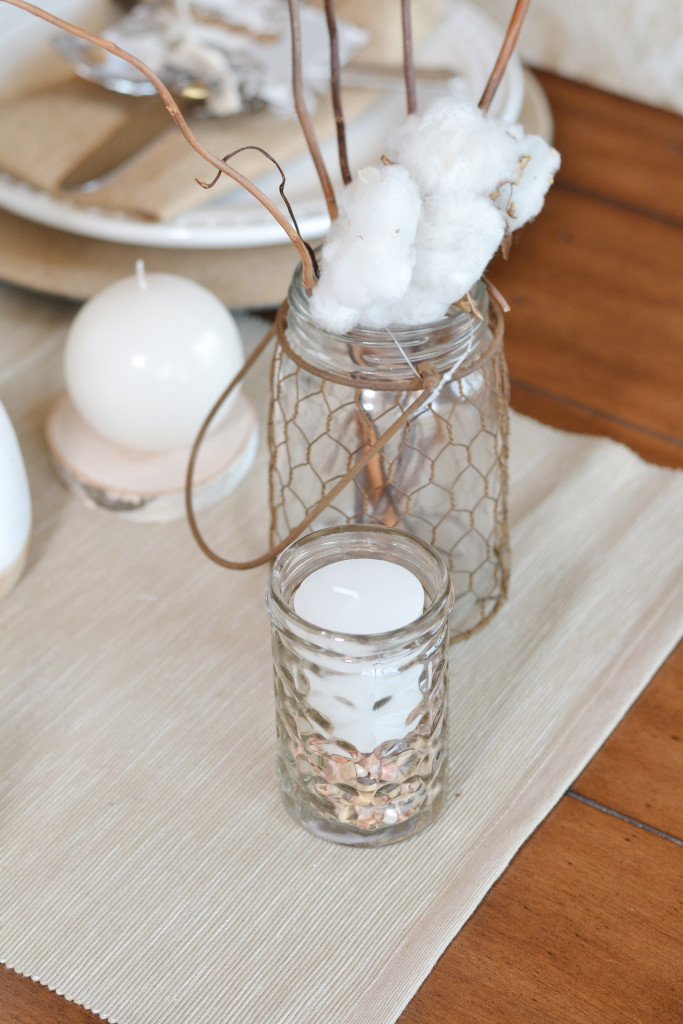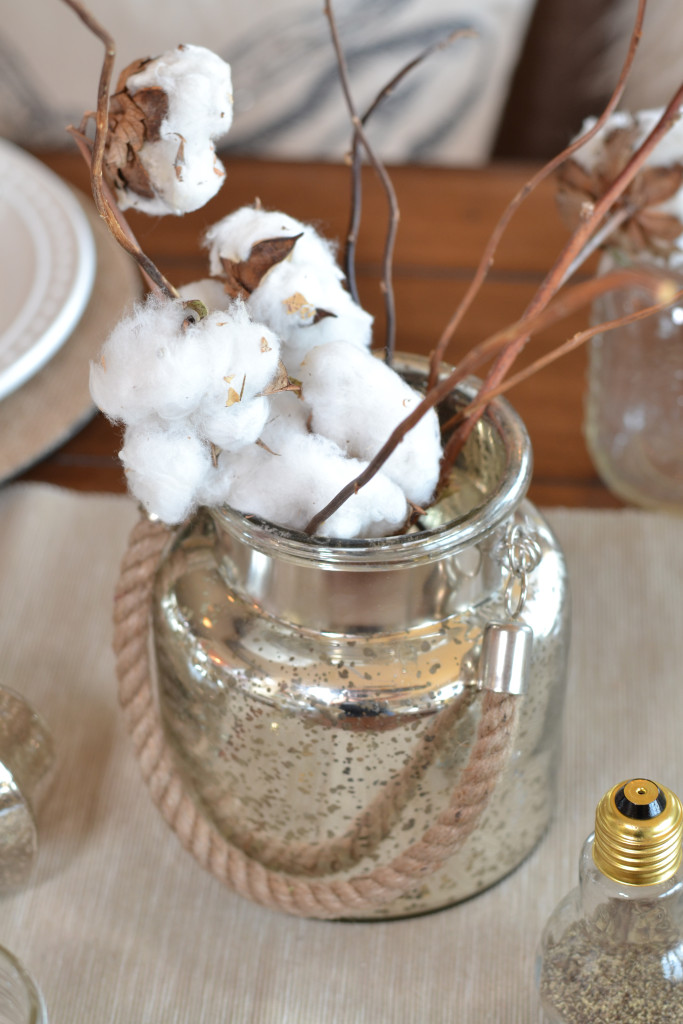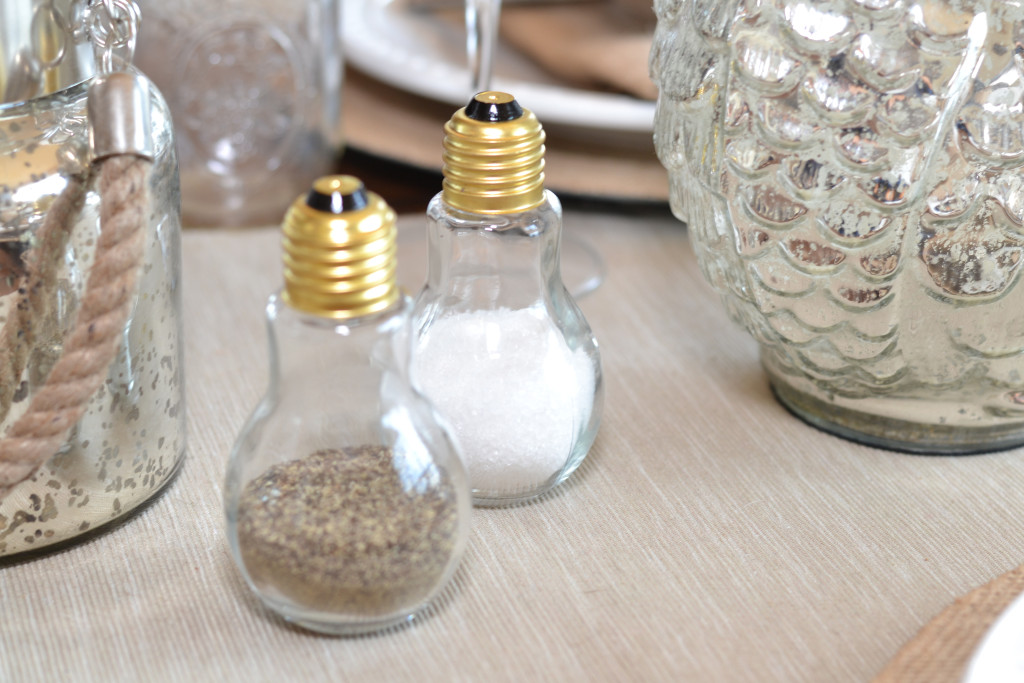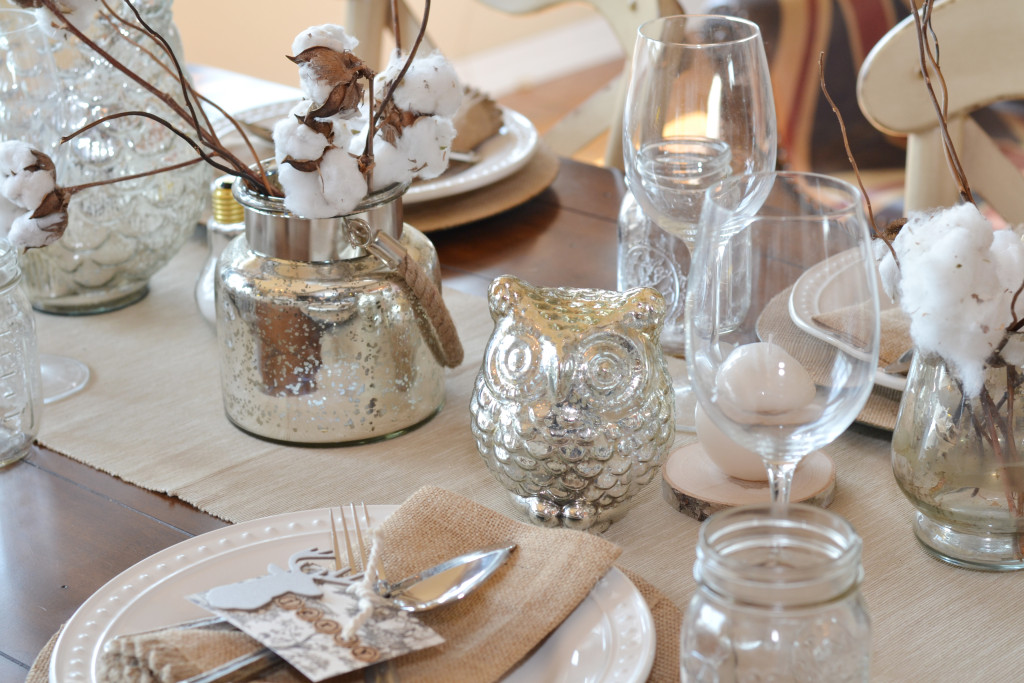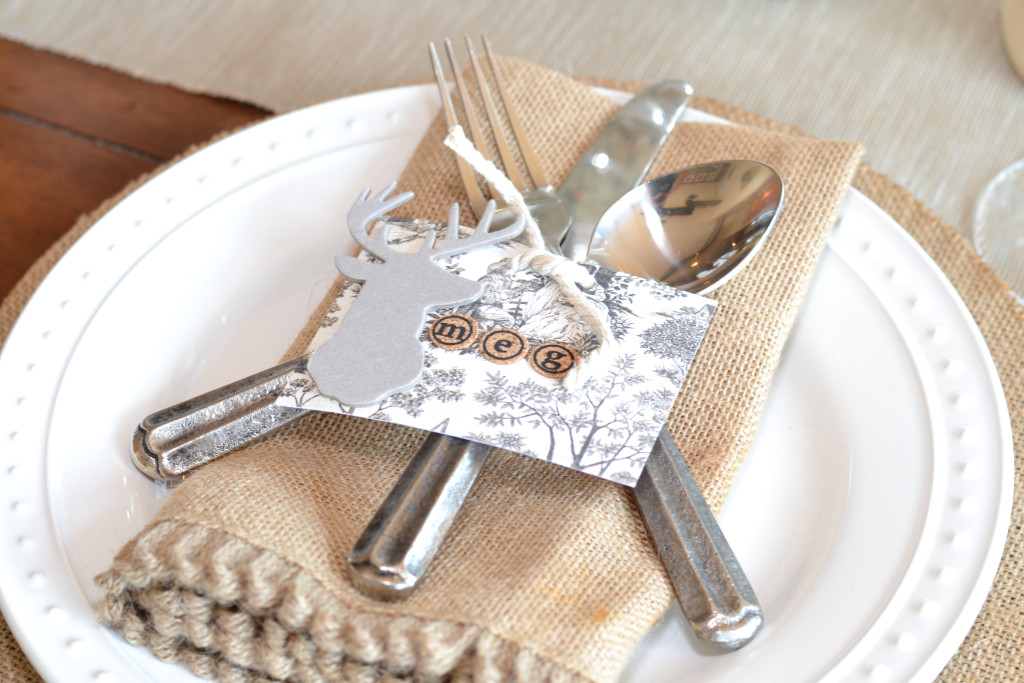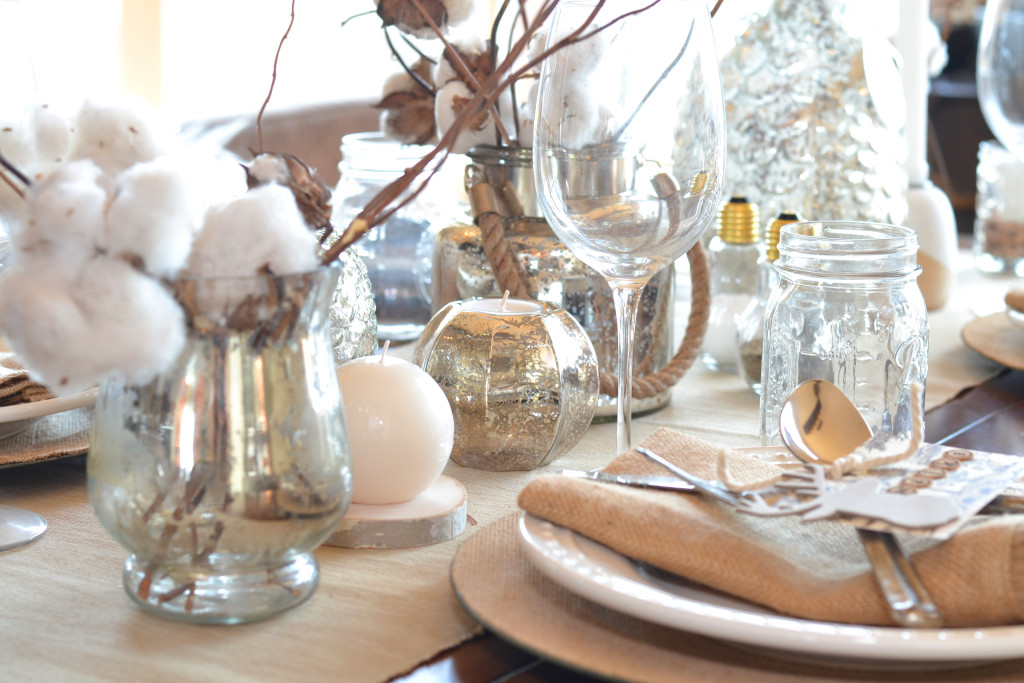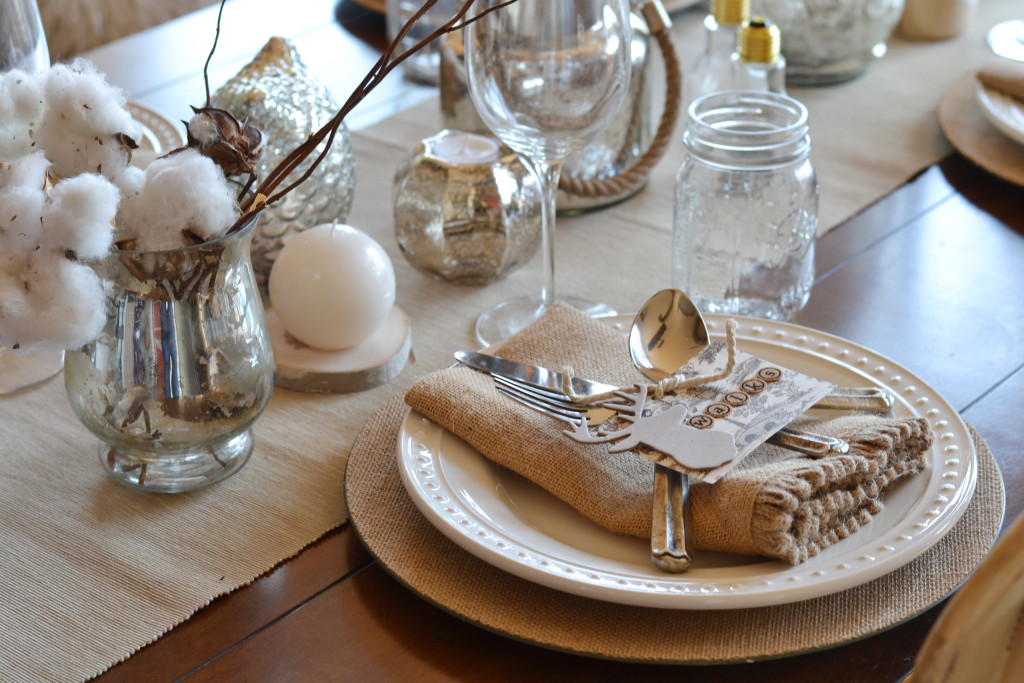 Kisses and hostess wishes,