"What we're really talking about is a wonderful day set aside on the fourth Thursday of November when no one diets. I mean, why else would they call it Thanksgiving." -Erma Bombeck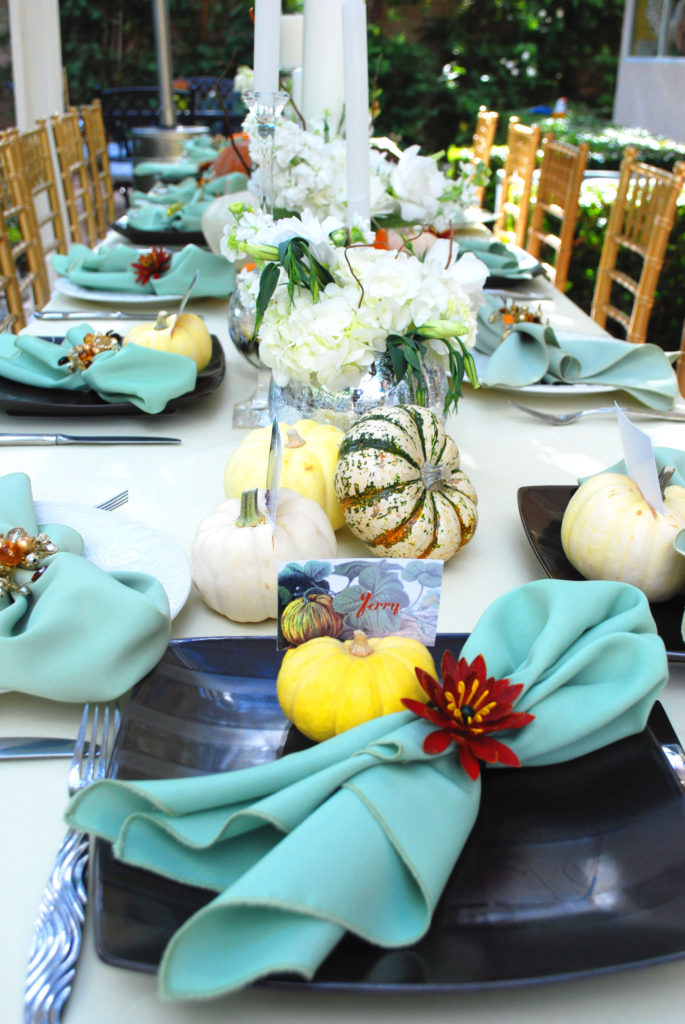 Thanksgiving is my favorite holiday and has always been the biggest and most celebrated holiday in my family growing up. We have 20-30 guests over for dinner each year and my mom and I begin slaving away in the kitchen days before the holiday. Each year I enjoy creating a new and creative tablescape that will be the center of our feast.
Today I am sharing a a pumpkin and mercury glass thanksgiving tablescape with you that is sure to wow your friends and family.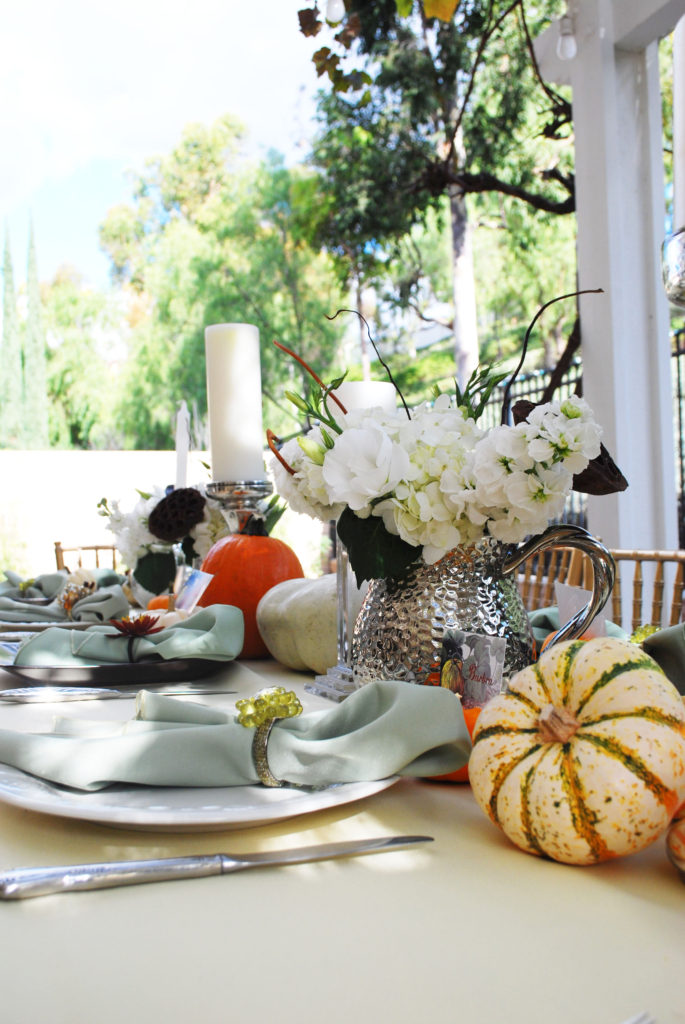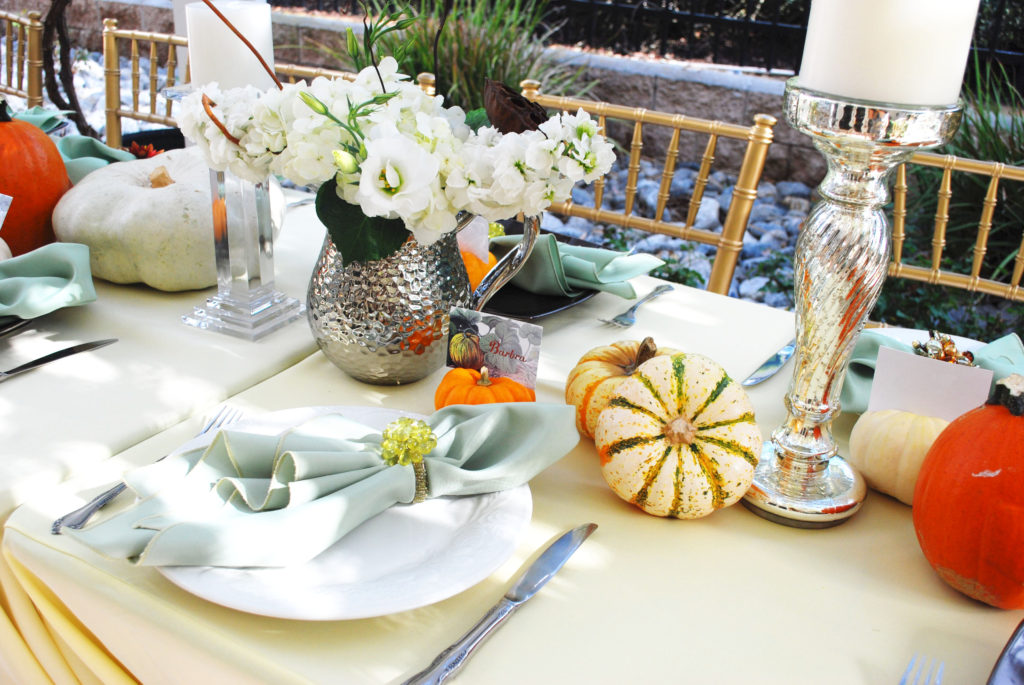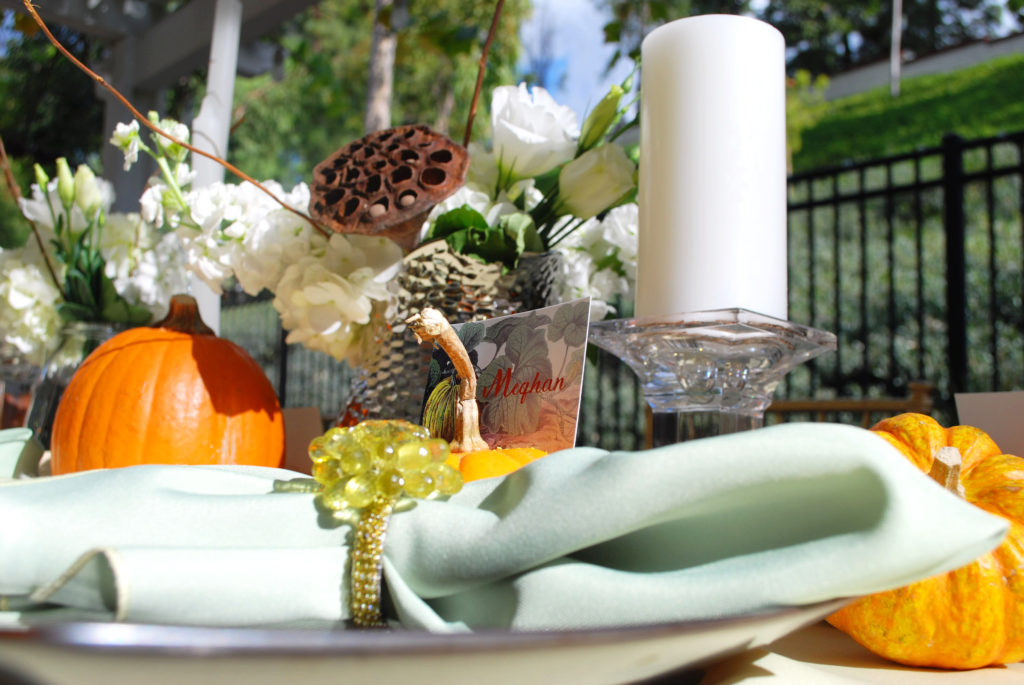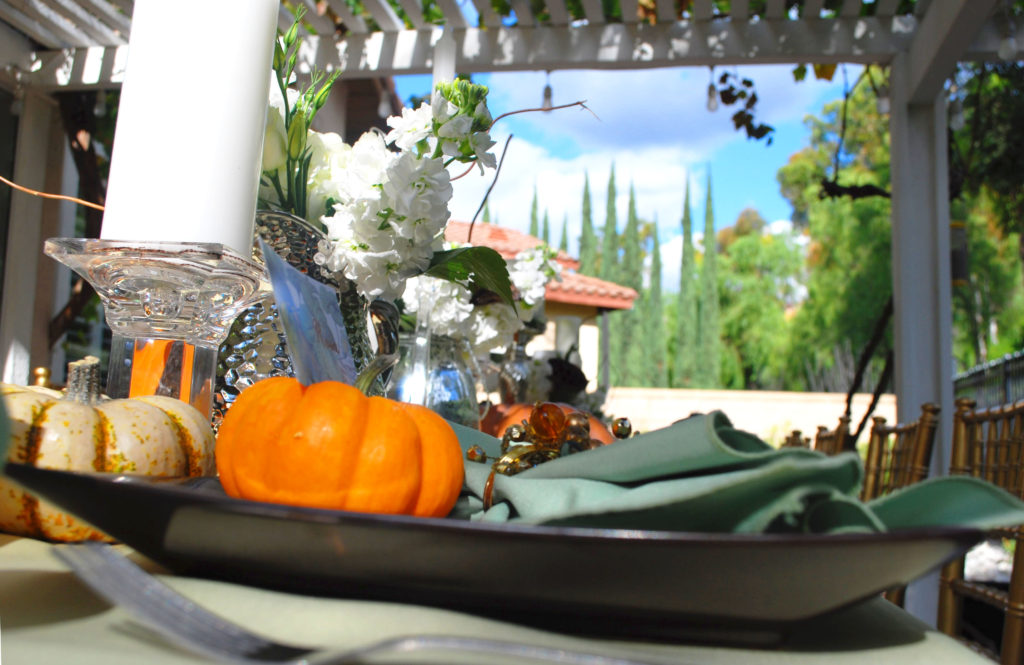 To get this look, start with a cream colored tablecloth. Along with various sized orange and white pumpkins incorporate mercury glass vases filled with full white flowers, and white candles along the center of your table. Using different shaped and sized vases, candles and candle holders will create depth and a perfectly layered look.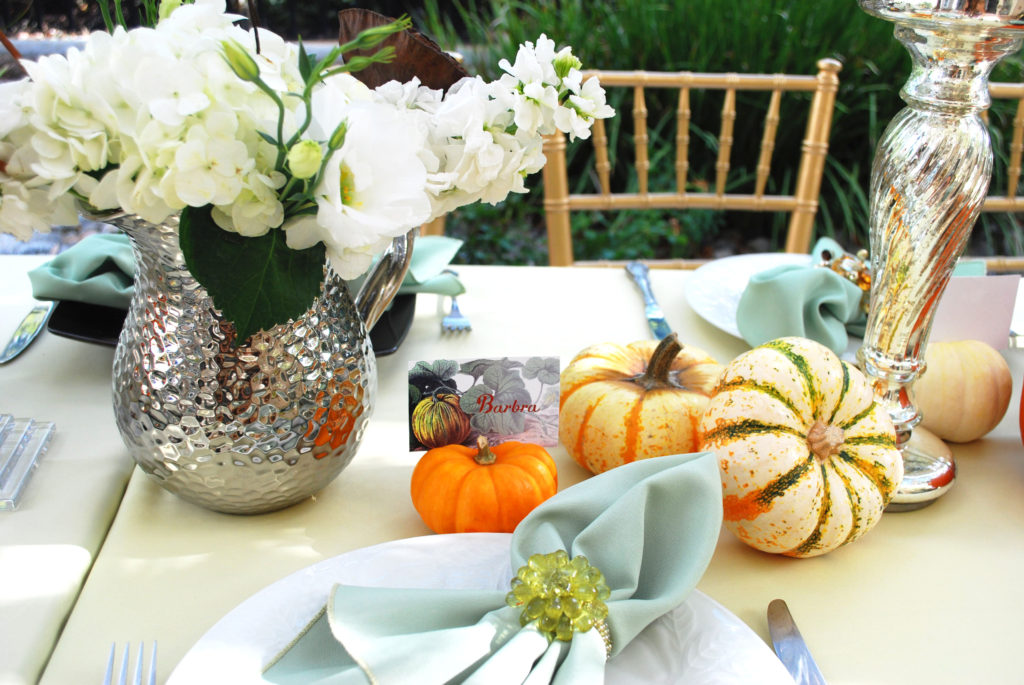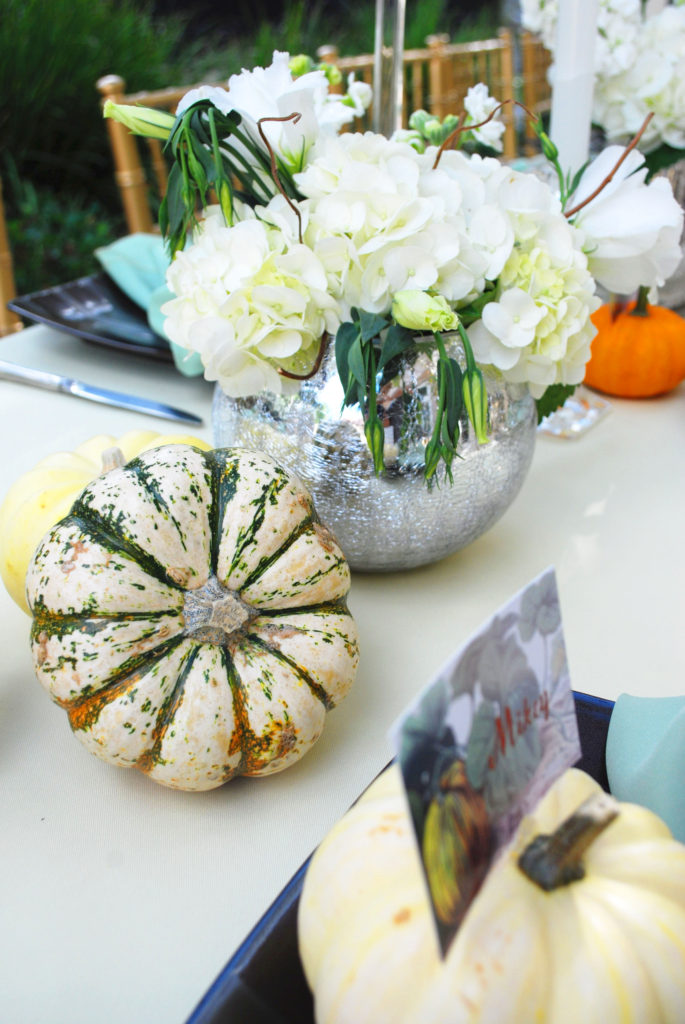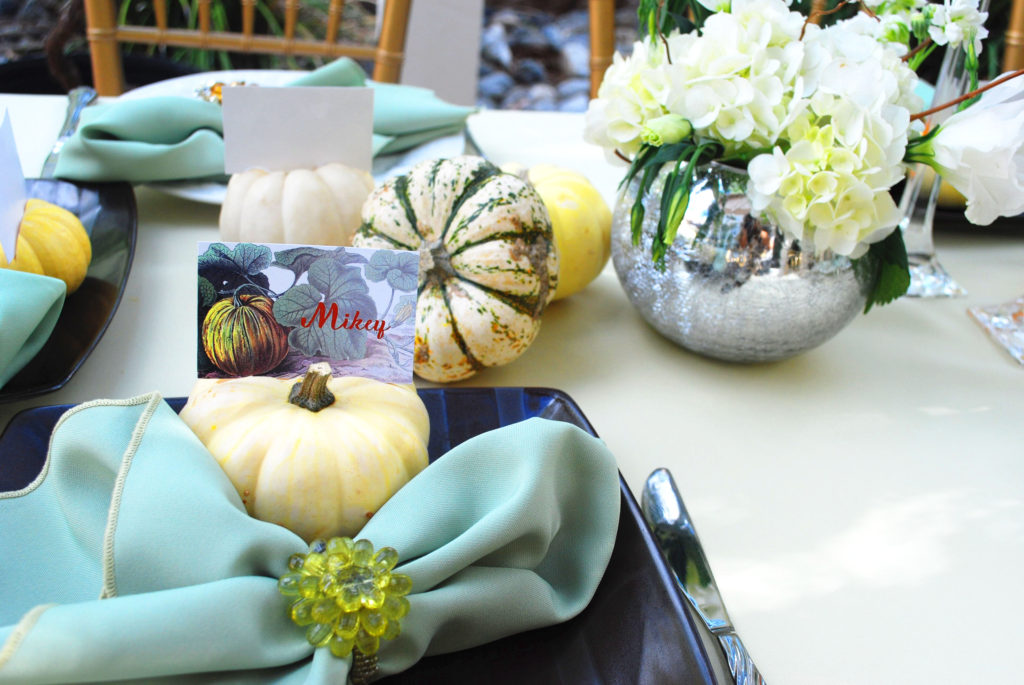 Next, the place settings. I like using alternating plates and napkin rings from seat to seat. Its not a formal dinner- keep it fun and casual!! I used brown square plates and round whites plates. At each place I used a sage colored napkin. For place cards, on card stock, I printed out each guests name and using a sharp knife I cut a 1/4 inch deep slice into the top of mini white pumpkins and slid the card stalk in.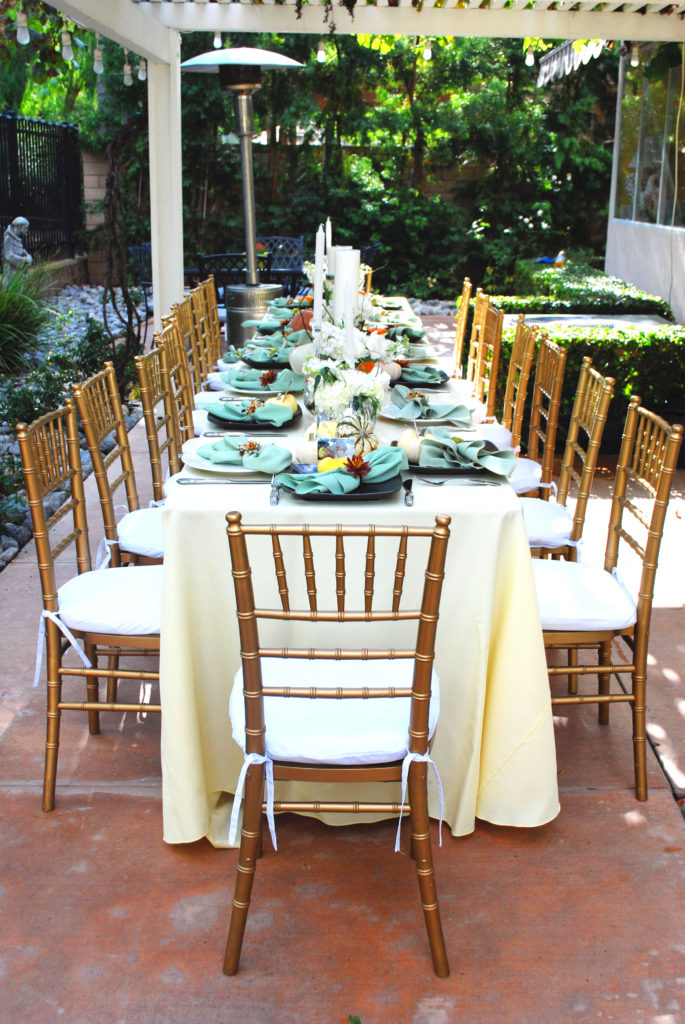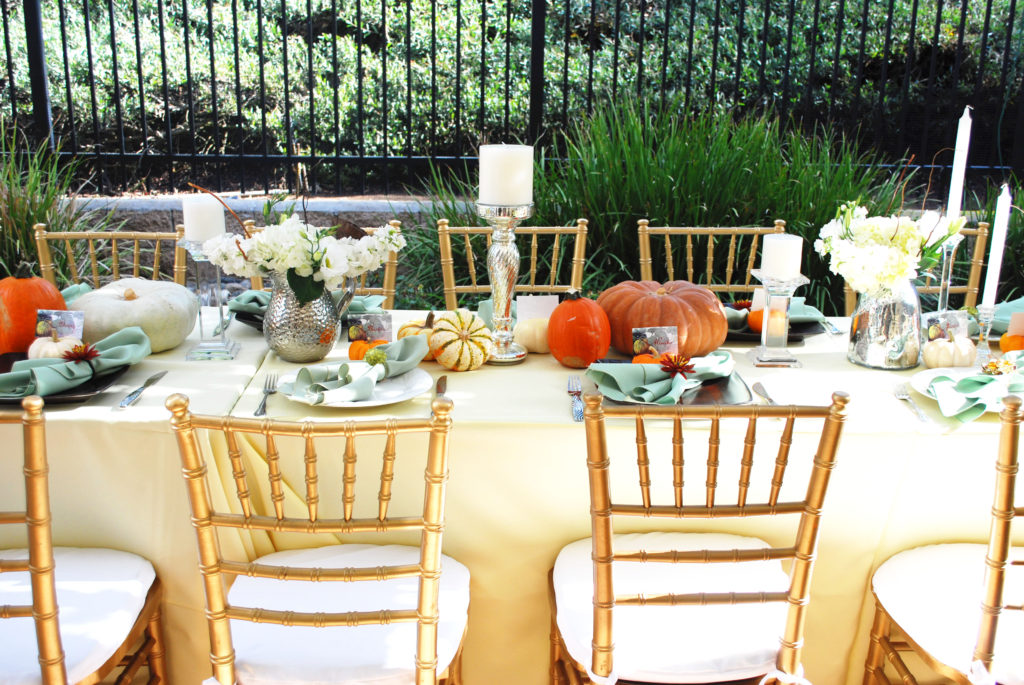 Kisses and thanksgiving wishes,