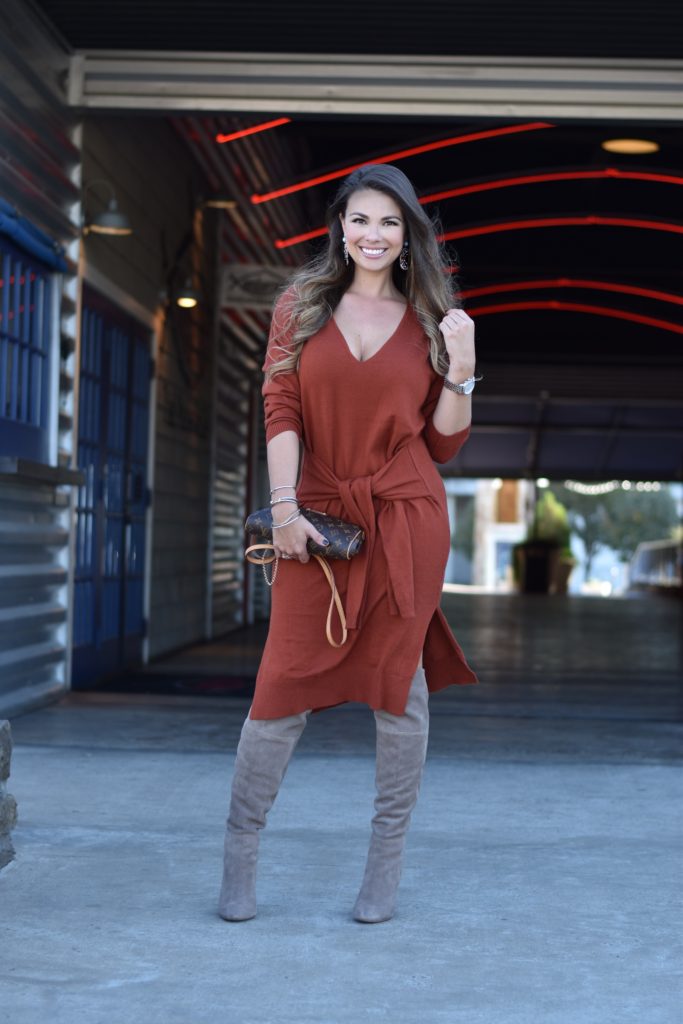 I know I haven't been sharing a lot of fall content here on the blog or on Insta and that is because it's been a million degrees here in Dallas.  Yes, a million. It's finally starting to cool down slightly, so I am feeling more motivated and inspired to share more fall content with y'all!
 Today I am sharing some of my favorite affordable sweater dresses!  All of these dresses are fall approved and under $100!  Keep reading for fall boots under $200 as well and for some of my favorite statement earrings to pair with my sweater dresses.
…sweater dresses under $100…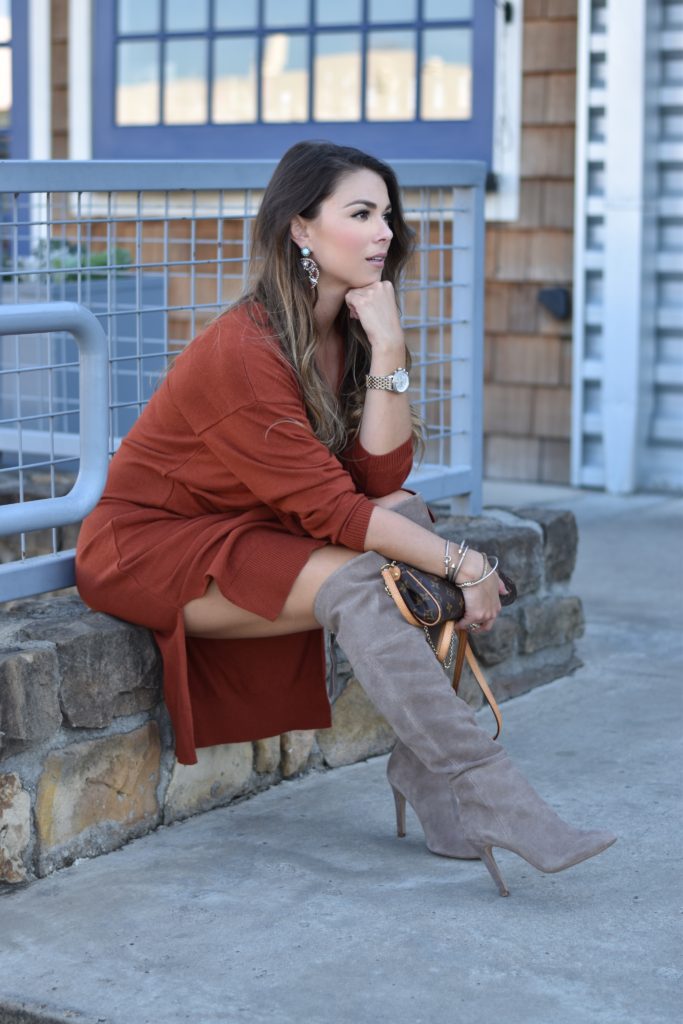 You know what pairs perfectly with sweater dresses?  Boots!  Here are some of my faves under $200!
…boots under $200…

And because every look needs a lil' sparkle, I love pairing my sweater dresses with statement earrings.  Here are a few of my fall faves!
…fall statement earrings…

Like this post?  Check this one out too!
Kisses and affordable fashion wishes,