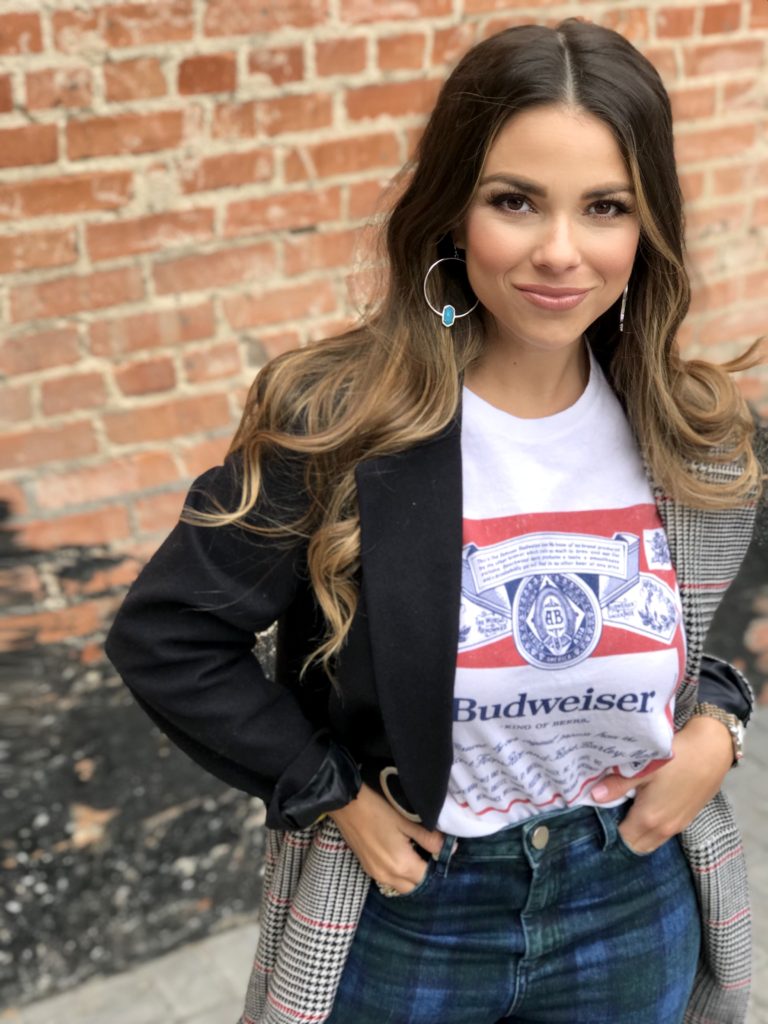 Happy Thursday gal pals!  Just one more sleep 'til Friday!  Yay!
Today I am sharing one of my favorite fashion trends- plaid on plaid! If denim on denim is the Canadian tuxedo would plaid on plaid be the Scottish tuxedo?  Whatever you want to call the trend, I am obsessed with plaid on plaid!
Today I am sharing this plaid on plaid look, how to pull the trend off and my favorite plaid pieces!