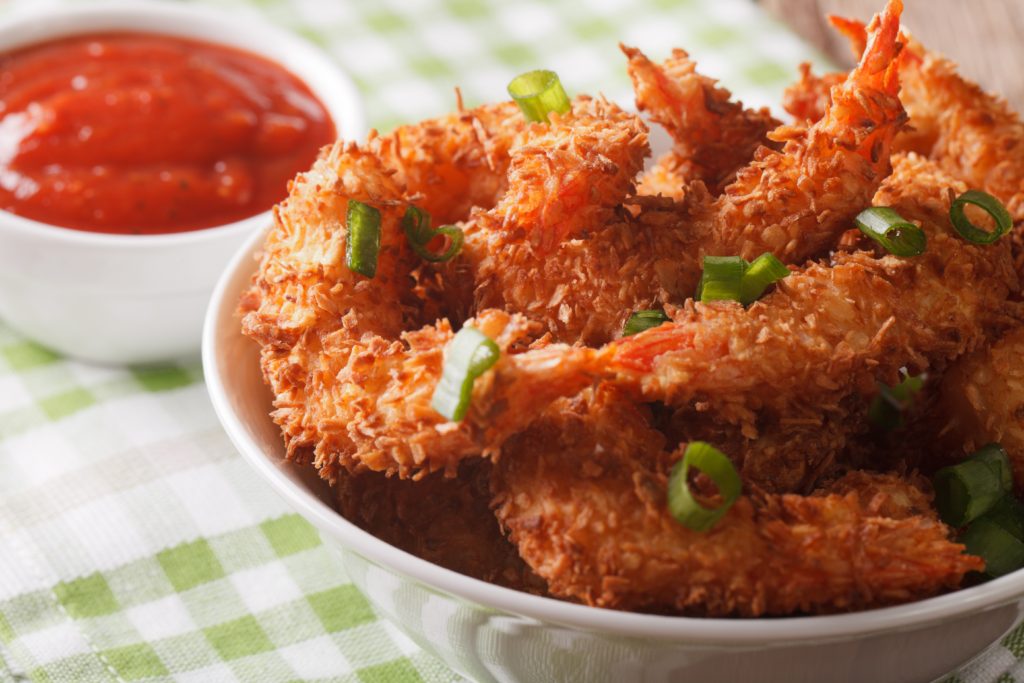 Happy Friday y'all!  Wow, was;t that short week great?!
As I said last Friday I will be sharing meatless recipes over the next few weeks on Friday.  This is a super simple recipe that will please the whole family! Its easy, yummy and healthy an even great as an appetizer!  Keep reading for recipe details for my baked coconut shrimp!
Baked Coconut Shrimp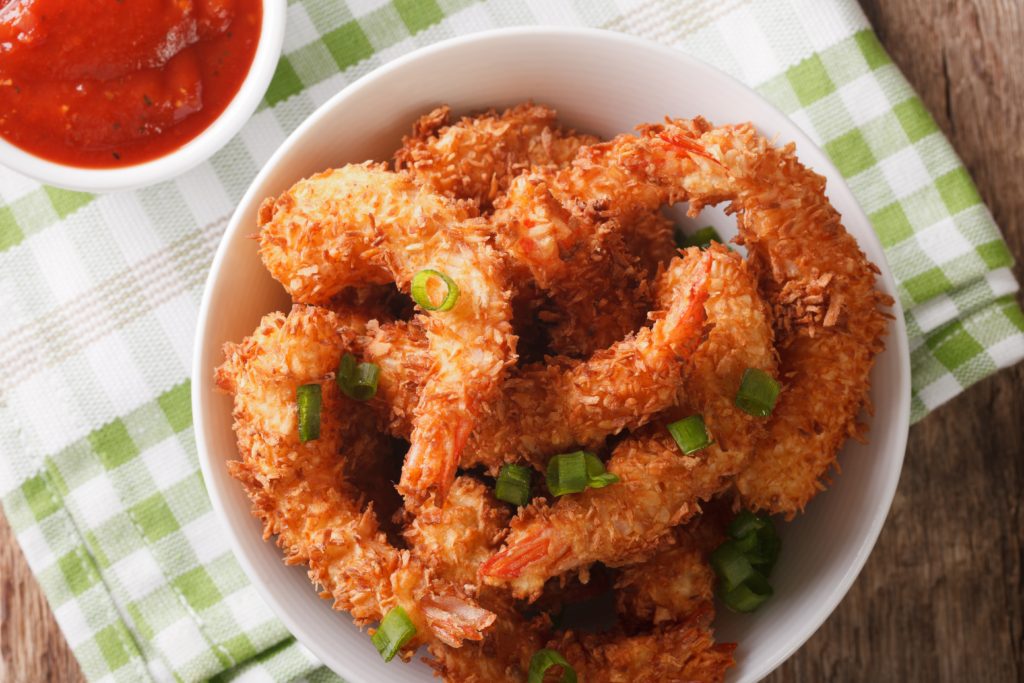 Ingredients:
1 lb raw and peeled shrimp
4 eggs
2 cups sweetened coconut flakes
1 cup panko
PAM cooking spray
S&P
Green onions, chopped to garnish
Directions:
Preheat oven to 400 degrees.
Beat eggs in a bowl.
In a second bowl mix coconut and panko and season with S&P.
Individually dips each shrimp into egg then coconut mixture.
Place shrimp on a wire cooling rack sprayed with PAM (the wire rack will help shrimp get crispy) and have th rack be on top of a baking sheet.
Once all shrimp are breaded spray them lightly with PAM (this will also help them get crispy).
Bake for 15 to 20 minutes.
Gently remove from wire rack and garnish with green onions.
I like to serve my baked coconut shrimp with a sweet and spicy sauce- I do 2:1:1 ratio of sweet chili sauce (Trader Joes has a great sweet chili sauce), red Thai chili paste and sriracha sauce.
I hope you all enjoy this healthy shrimp recipe and have a wonderful weekend!  Here's another meatless recipe here!
Kisses and looking wishes,