"Happiness is having natural beauty." -Unknown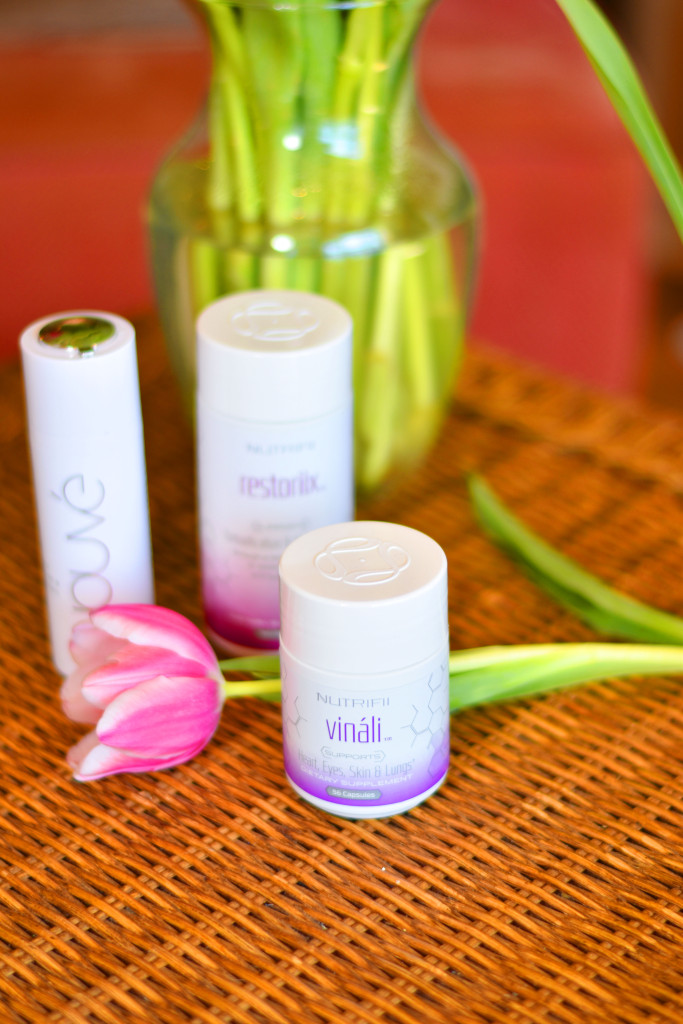 I am a big believer in what you put in your body shows on the outside.  I take about a dozen different vitamins a day that help with anti aging and boost my metabolism.  Walker is younger than me so I have to keep my face and skin fresh as a daisy, as Lisa Rinna would say, and my figure tight and right.
Today I'm sharing two products I'm recently discovered that aid in beauty and wellness from within and also a topical face cream.
1) Restoriix: Restoriix. brings together activated charcoal, micronized zeolite, and chlorella to eliminate toxic elements and restore your body's ability to absorb and utilize nutrients. Achieving a natural balance is essential for supporting your body and your health. With a proprietary blend of cleansing ingredients as well as nutrient-dense superfoods, Restoriix attracts and removes free radicals and unwanted substances from the body and helps restore the body's pH levels. Including Restoriix as part of your health and wellness routine will support your body's normal detoxification processes helping you to get back in balance.
I use this product every morning. It's a grey powder you mix with water and it has a very light flavor similar to wheat grass. I drink it while my coffee is brewing. I'm pretty obsessed with this product!
BUY RESTORIIX: Here!
2) Vinali: Vinali's signature blend of grape seed extract, vitamin C, and bioflavonoids provides powerful antioxidants that promote cell health, skin elasticity, immune system health, and protection from free radicals. These together have been shown to produce anti-aging effects. Adding Vinali to your daily routine is an efficient and effective way to ensure that you receive proper amounts of this essential vitamin, without compromising your comfort. Vinali's high-quality blend includes calcium ascorbate, zinc ascorbate, and magnesium ascorbate with the extra wow factor of acerola cherry extract, containing naturally-occurring bioflavonoids, vitamins, minerals, and phytonutrients.
I take this every night before bed.
BUY VINALI: Here!
3) JOUVE: Jouve corrects, evens, hydrates, and nourishes for beautifully youthful looking skin. One of the most effective brightening agents in the world helps restore for a flawless finish. Pure botanicals refresh the skin through radical reduction in the appearance of dark spots. Natural essences visibly improve dry, rough areas for an incredibly smooth look and feel. Multifunctional extracts not only moisturize, they also protect from the harsh effects of one's environment. Selectively chosen elements lend their superior ability to absorb quickly and efficiently into the skin while leaving a light and silky finish. Using botanically driven ingredients of the highest quality, Jouvé Dark Spot Corrector and Brightening Cream improves complexion for increased youthfulness.
This cream is moisturizing without leaving your skin feeling oily or like you have product caked on. It has a light and fresh sent. I use this product before bed and I've noticed a major improvement with my rosacea.
BUY JOUVE: Here!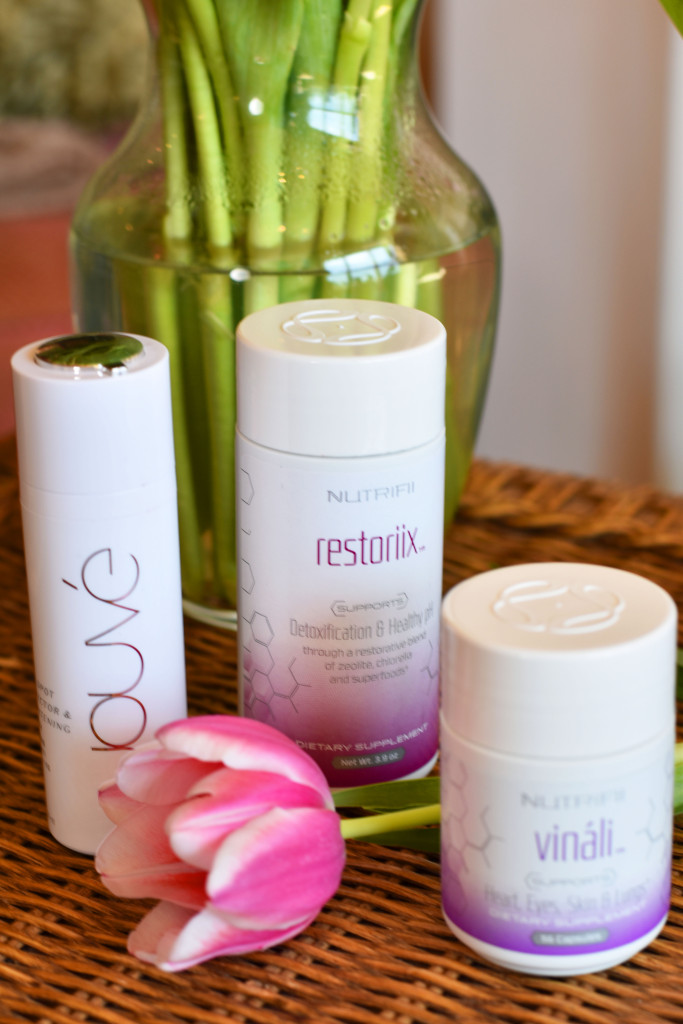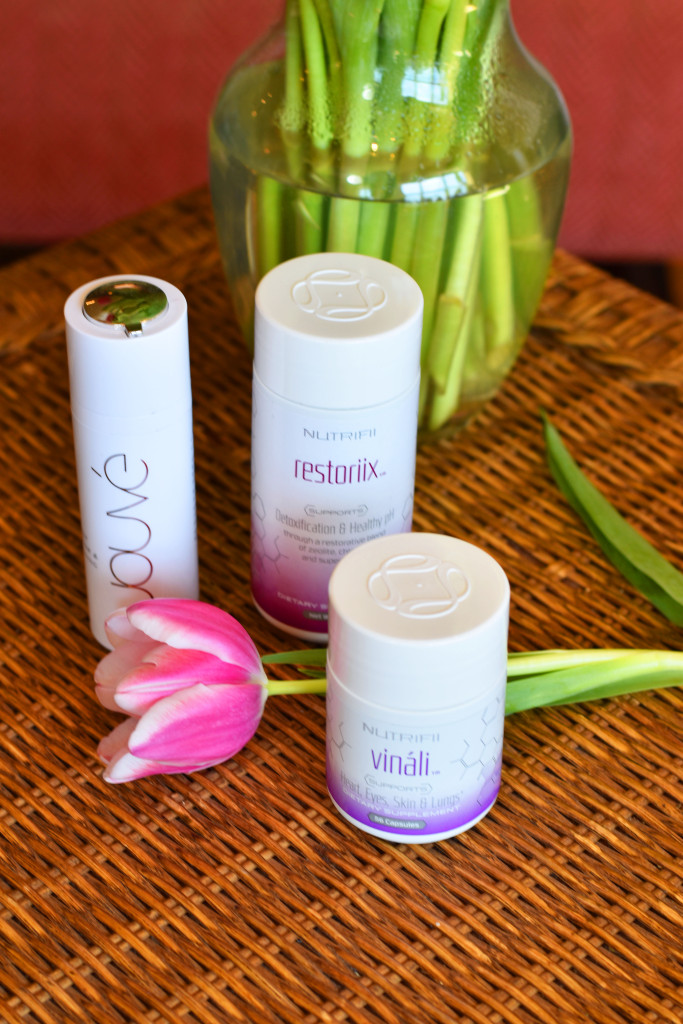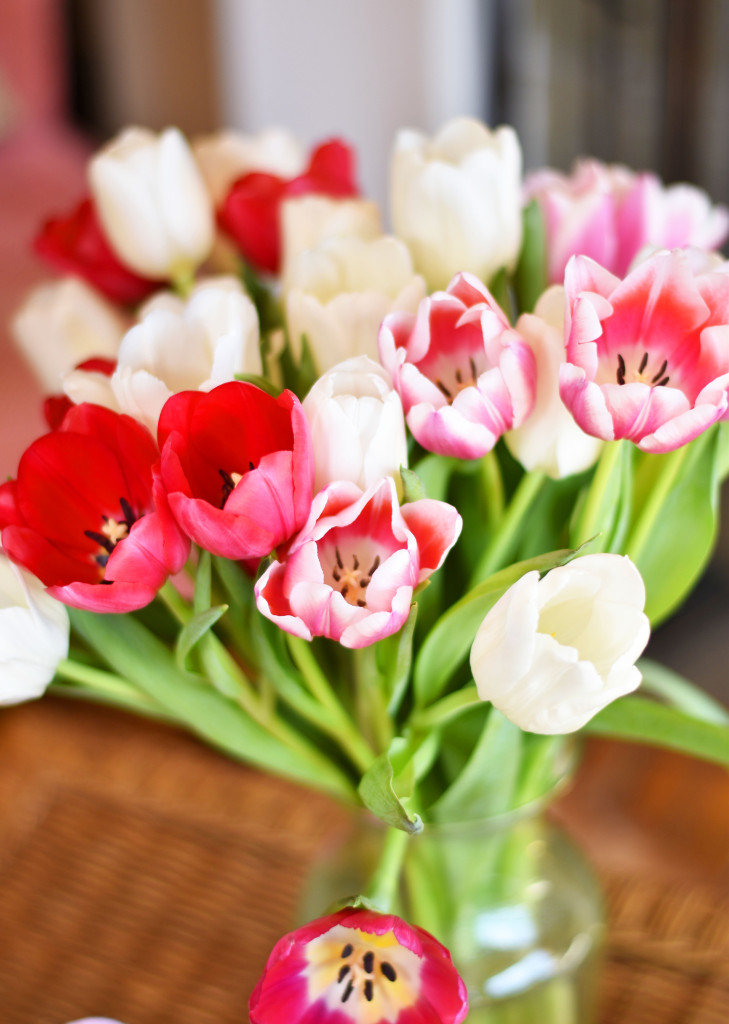 Kisses and pretty wishes,