"Fashion is instant language." -Muccia Prada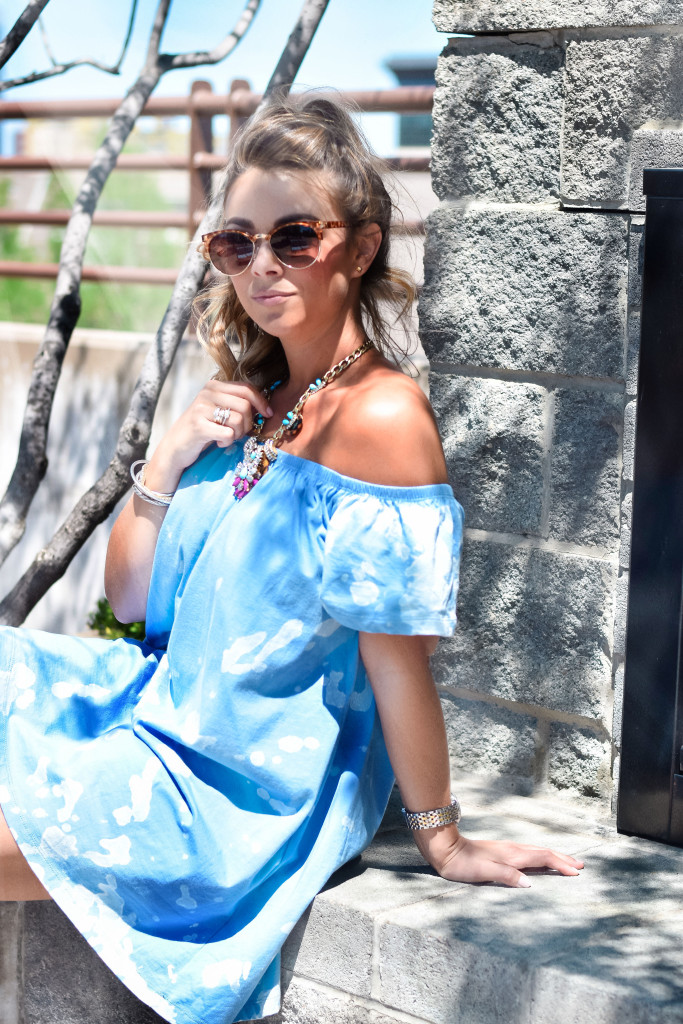 I have posted this dress (which is only $26) a few times on my social and y'all have been going crazy over it!  I don't blame you because I've only had it for about 3 weeks and I've already worn it about a dozen times.  The dress was originally solid blue but I had a little miss hap dyeing Easter eggs and decided to turn the dress into a DIY project.  The dress also comes in red, white and black.

click items to shop
PROMO CODE FOR SANDALS: Meghan20
If you're wanting a little DIY project too all you need is bleach with gel.  You'll find this in the cleaning supply section by toilet bowl cleaner (but I've also linked it for ya here), and rubber bands.  Twist the dress up tightly and secure with rubber bands.  Place the dress in you tub and drizzle the bleach on it.  As much or as little as you want!  Wait about 15-20 min.  Remove rubber bands and wash.  Tah-dah!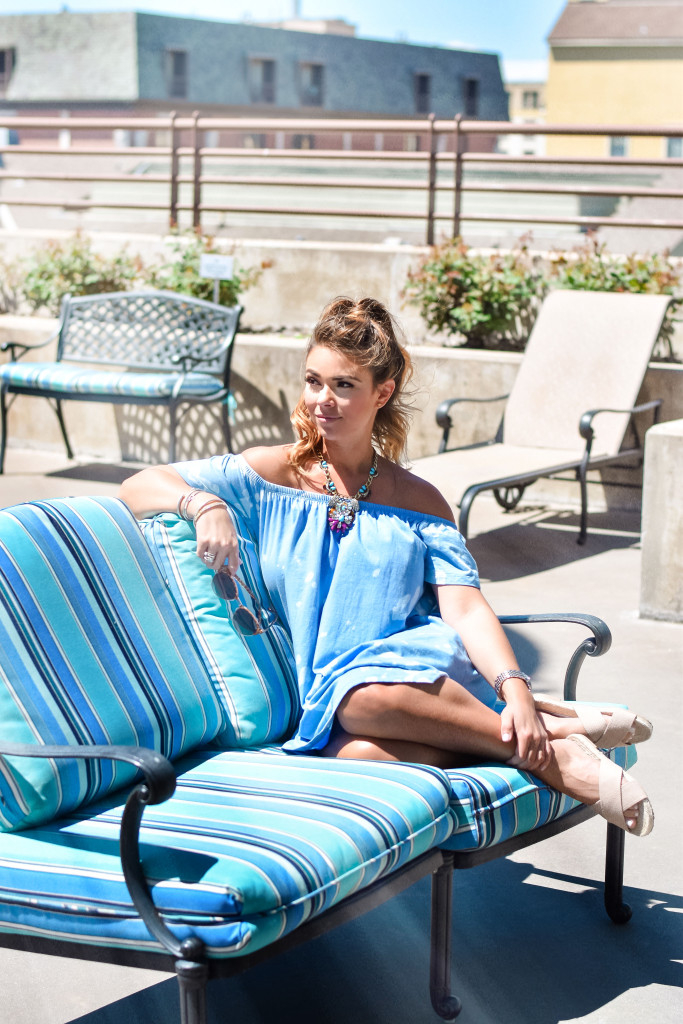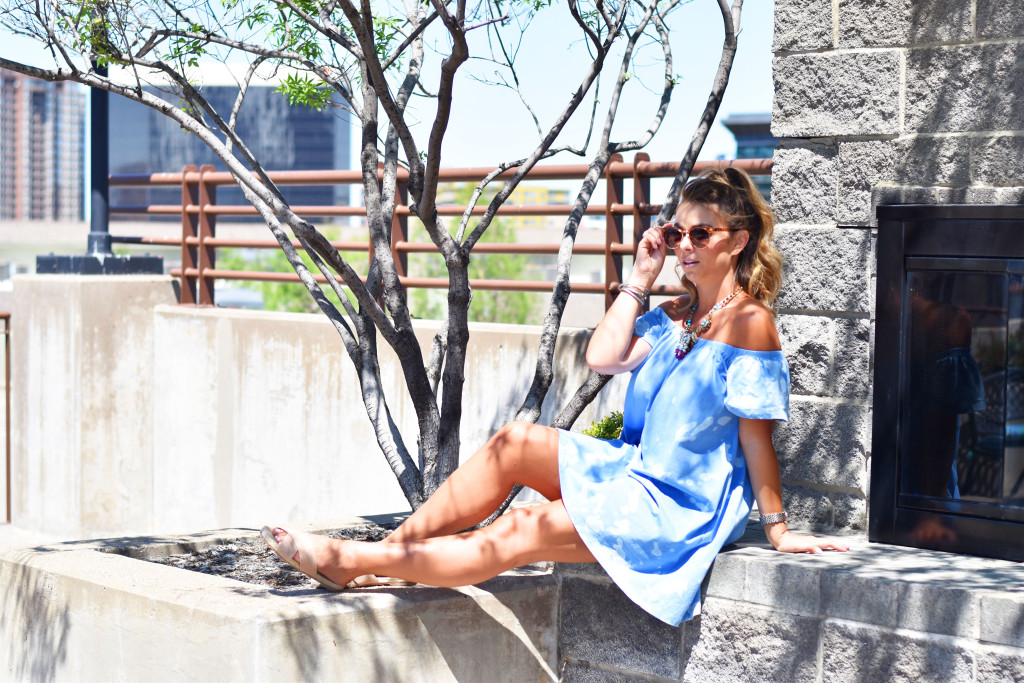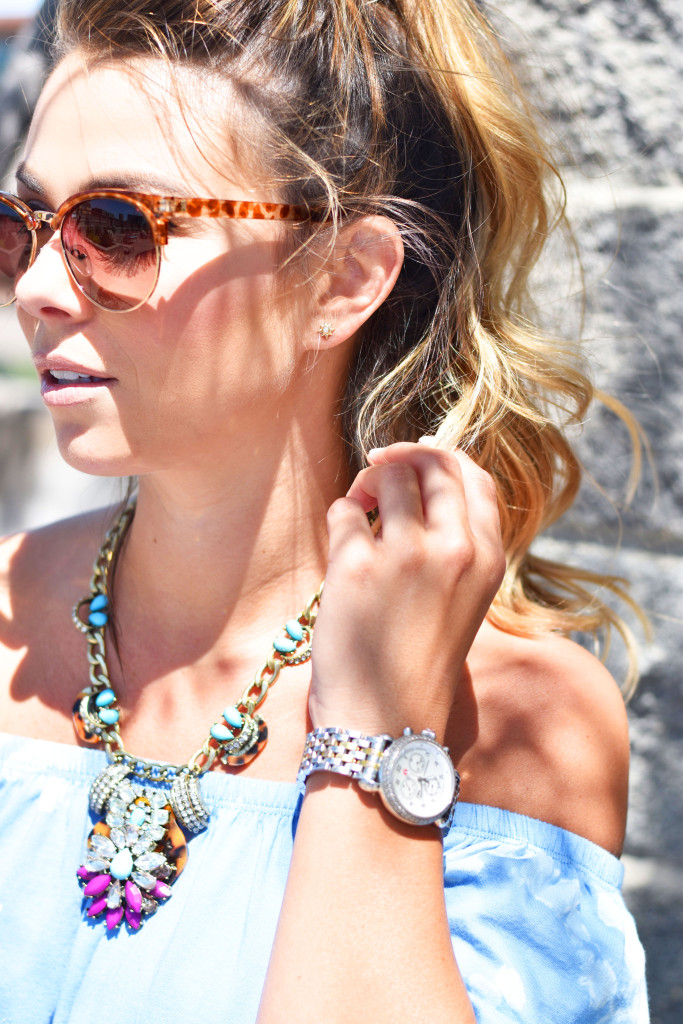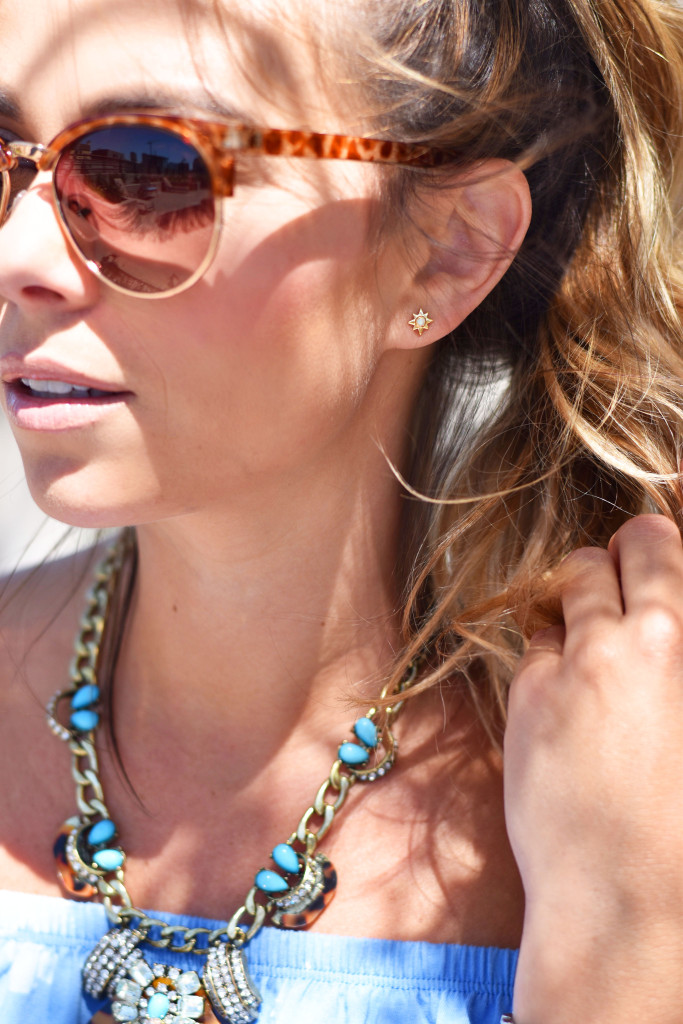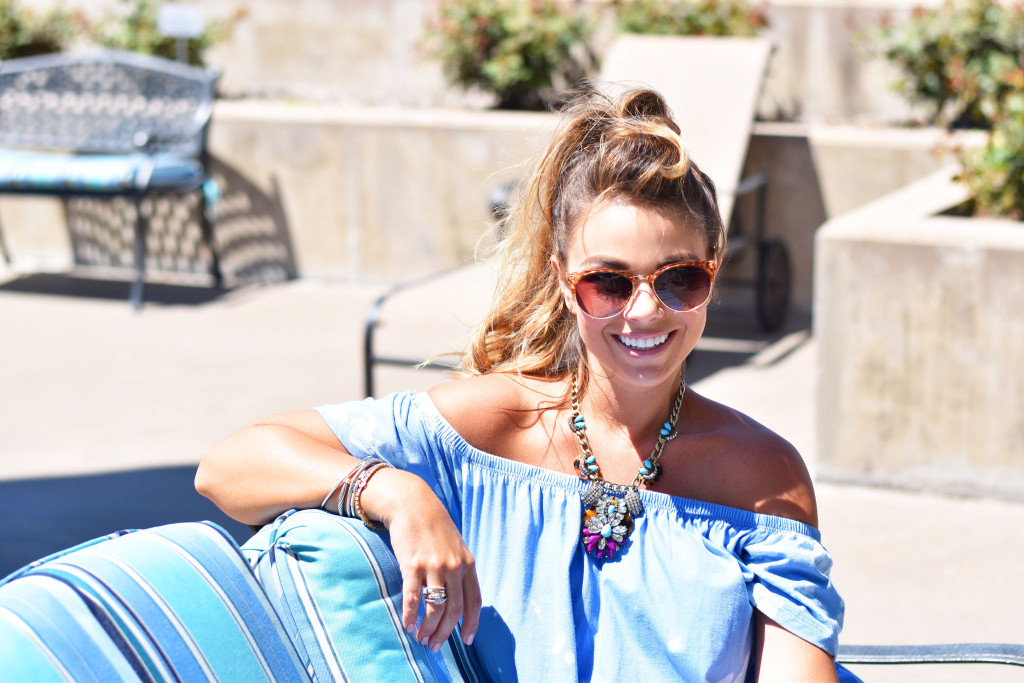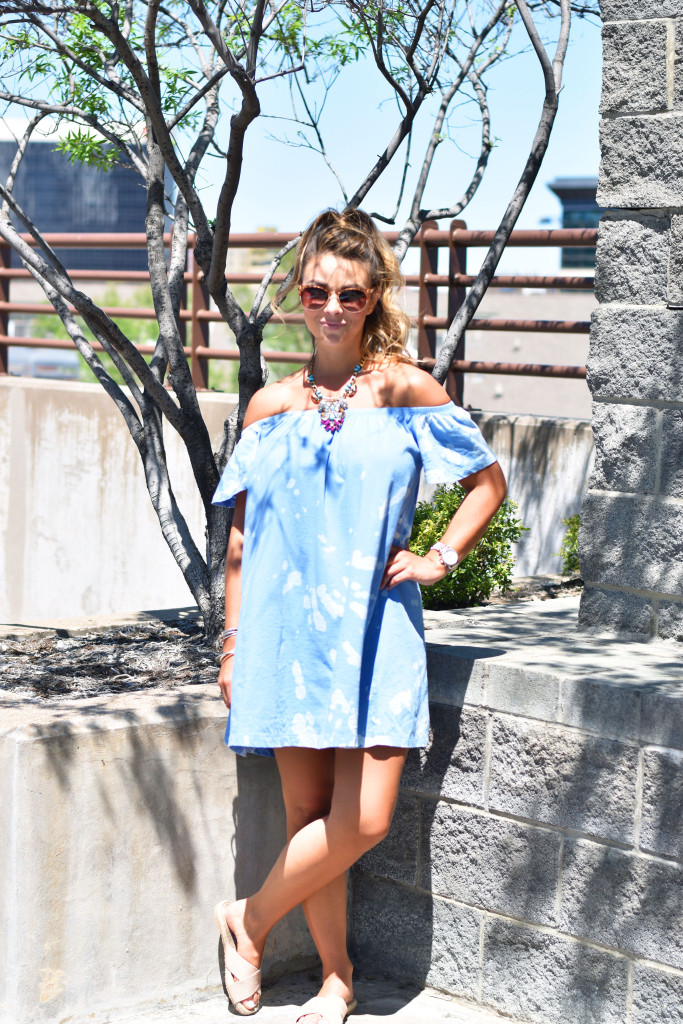 click items to shop
SHOP THE POST:
PROMO CODE FOR SANDALS: Meghan20
dress: ASOS | sandals: ShopSosie | opal earrings: Melroso | sunglasses: Loft | necklace: Love Obsessed | Michele watch: Nordstrom | Michele band: Nordstrom | David Yurman bracelet: Neiman Marcus | David Yurman bracelet: Neiman Marcus | David Yurman bracelet: Neiman Marcus | nail color: OPI "tiramisu for two" | toe color: OPI "be there in a prosecco"
Kisses and warm weather wishes,