"Then the Grinch thought of something he hadn't before! What if Christmas, he thought, doesn't come from a store. What if Christmas…perhaps…means a little bit more!" -The Grinch
I don't know about you but after Thanksgiving I'm a little turkey'd-out and like to have something different than a traditional turkey dinner for Christmas Eve.
The holidays are a time to indulge and there's nothing more decedent and indulgent than lobster!  Not only will these lobster raviolis wow and impress your guest, but they're beyond easy which means you can spend time with your family and don't have to be slaving away in the kitchen for hours.
Keep reading for this great recipe and also a sneak peek of how I'd decorating my holiday table.
INGREDIENTS:
Packaged lobster raviolis (Trader Joe's are my favorite, but any will work)
Frozen lobster tail
5 tablespoons unsalted butter
1 chopped shallot
4 tablespoons flour
2 cups heavy cream
1/2 cup sherry
Freshly squeezed juice from 2 lemons
1/2 teaspoon salt
1/8 teaspoon pepper
Italian parsley for topping
DIRECTIONS:
In a medium-sized heavy saucepan, melt 4 tablespoons of butter over a low heat.
Saute shallot until translucent.
Using a wooden spoon, stir in the flour; continue to heat and stir for about 1 1/2 minutes, until the flour and butter form a roux.
Add the cream and sherry, whisking thoroughly to break up any lumps.
Remove the pan from the heat, and whisk in the fresh lemon juice, salt and pepper.
Return pan to a low heat, and continue cooking and whisking until the sauce becomes creamy.
While sauce is thickening, add thawed lobster tail pieces to a small sauce pan and coat with remaining tablespoon of butter.
Cook raviolis as directed on the package.
Plate, top with cream sauce, lobster and parsley.
Serve immediately with garlic bread.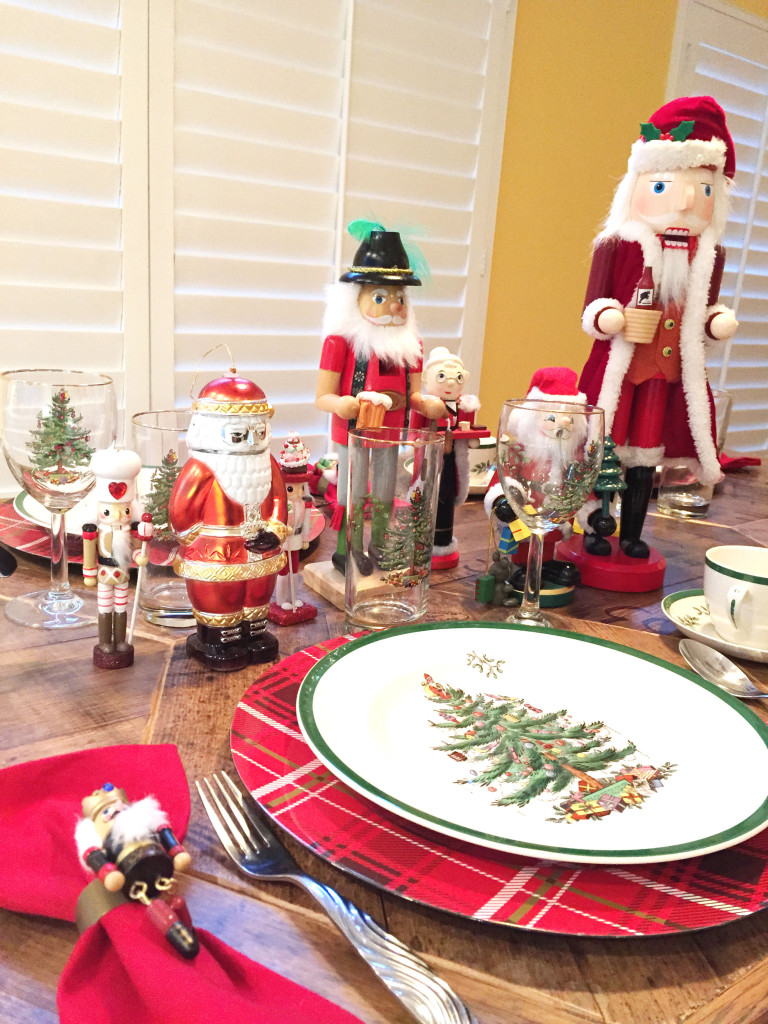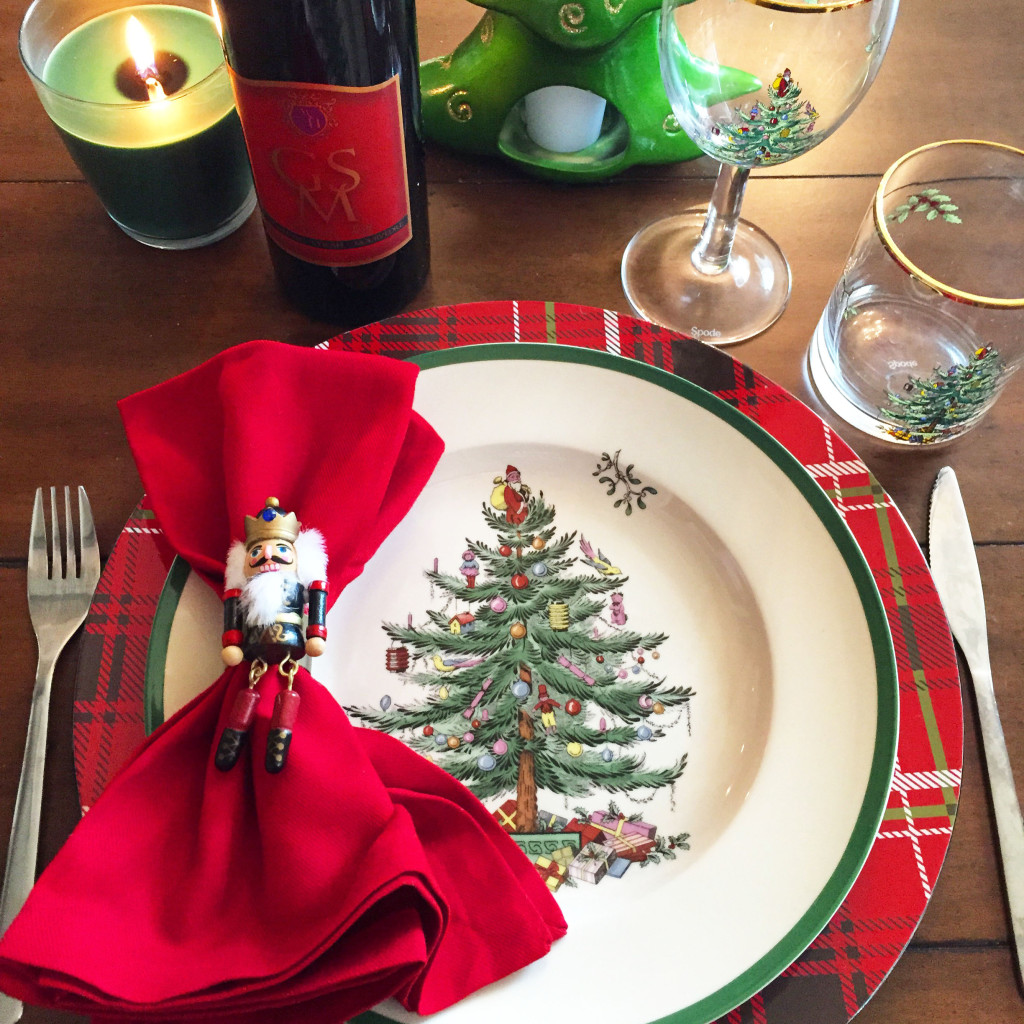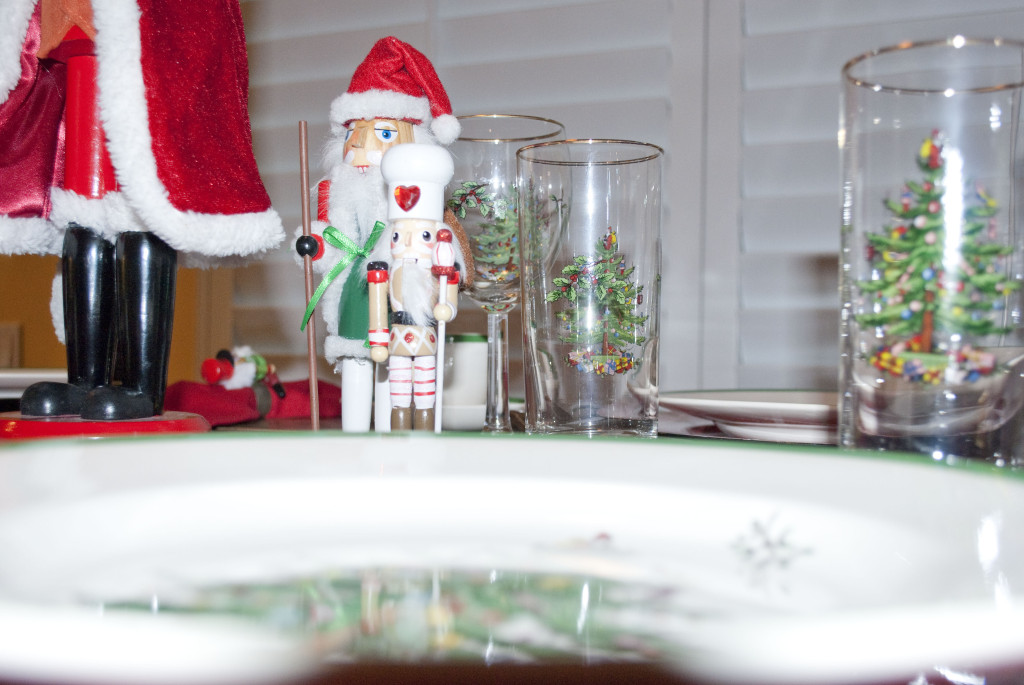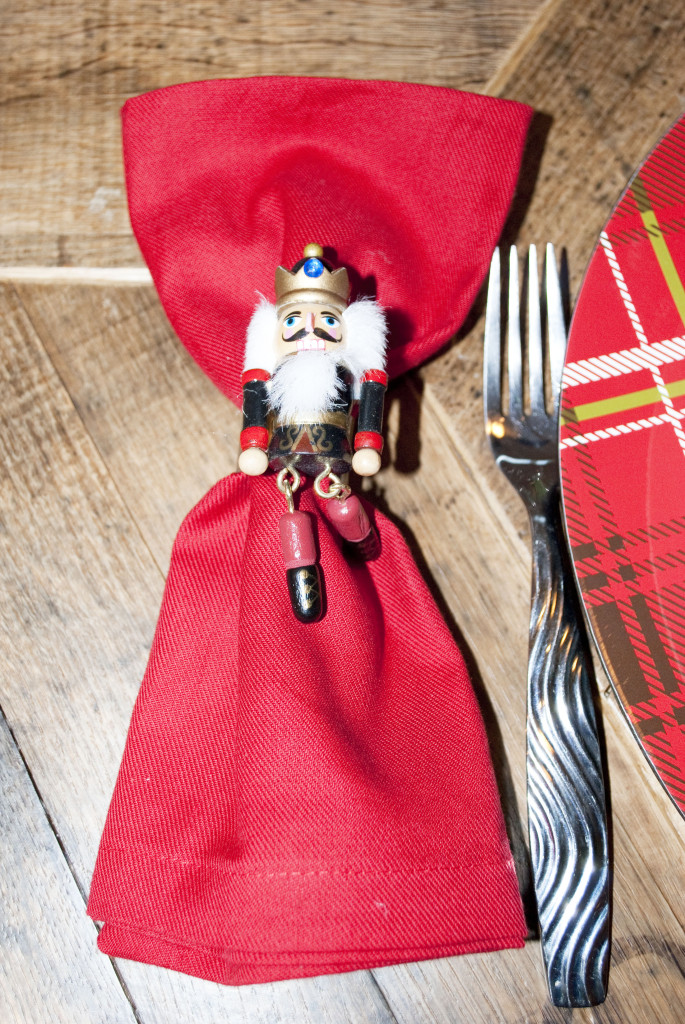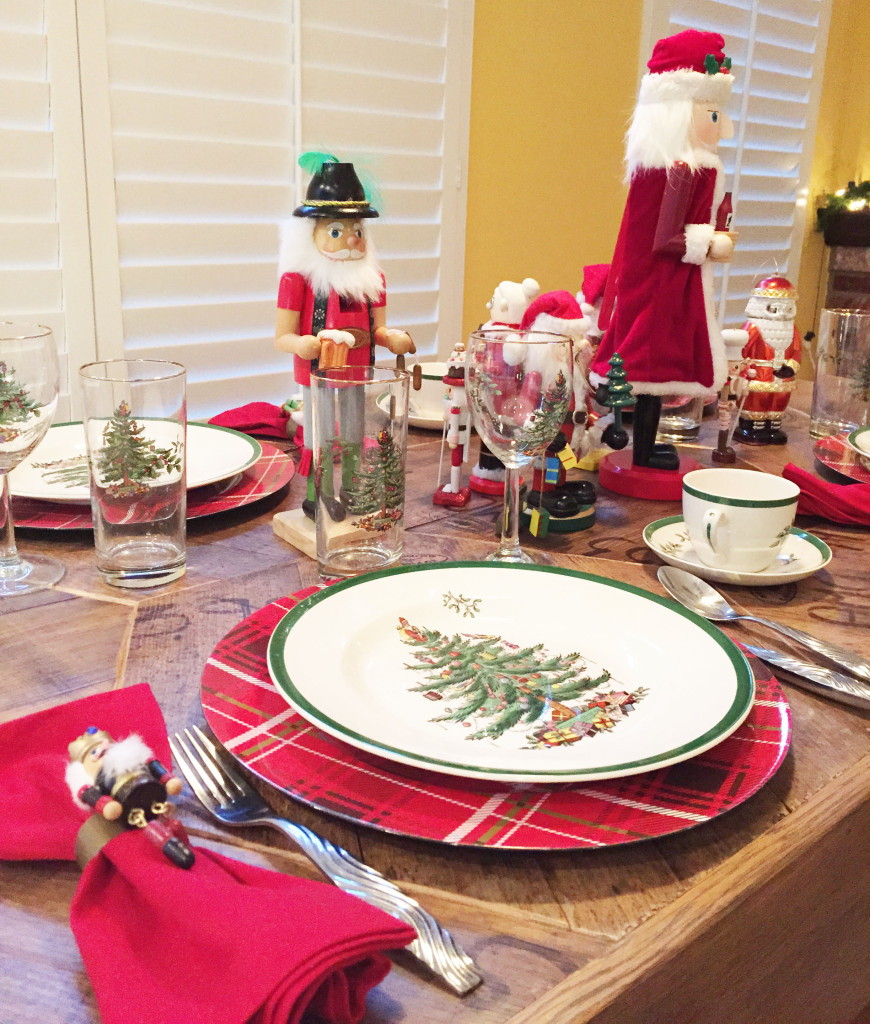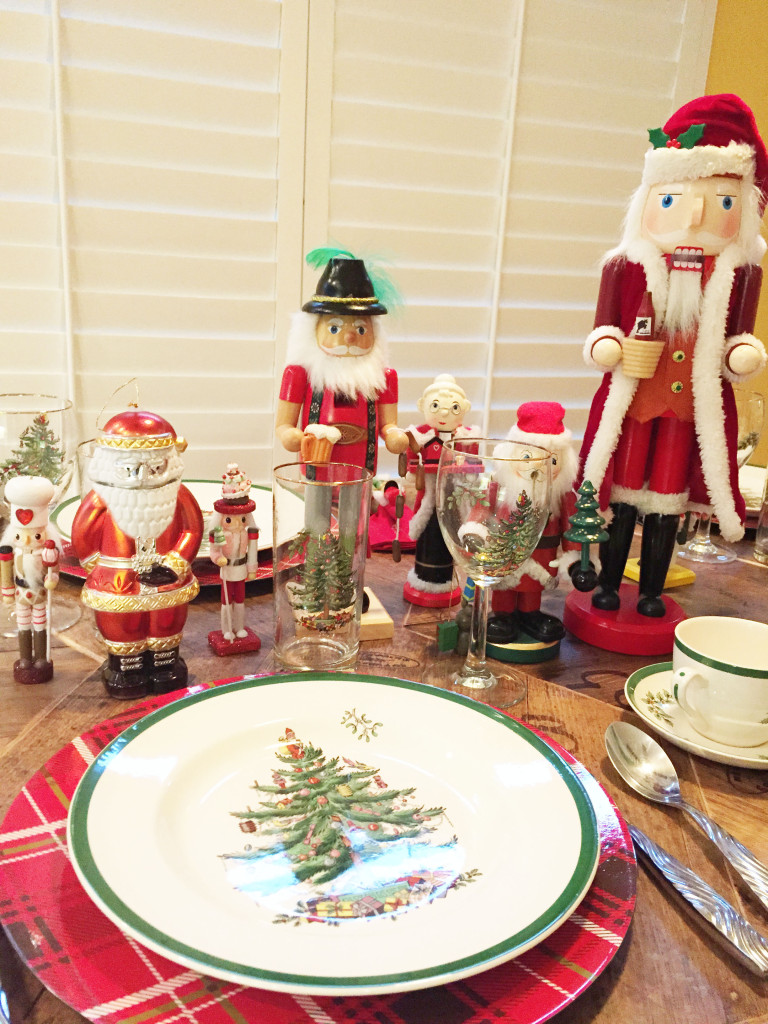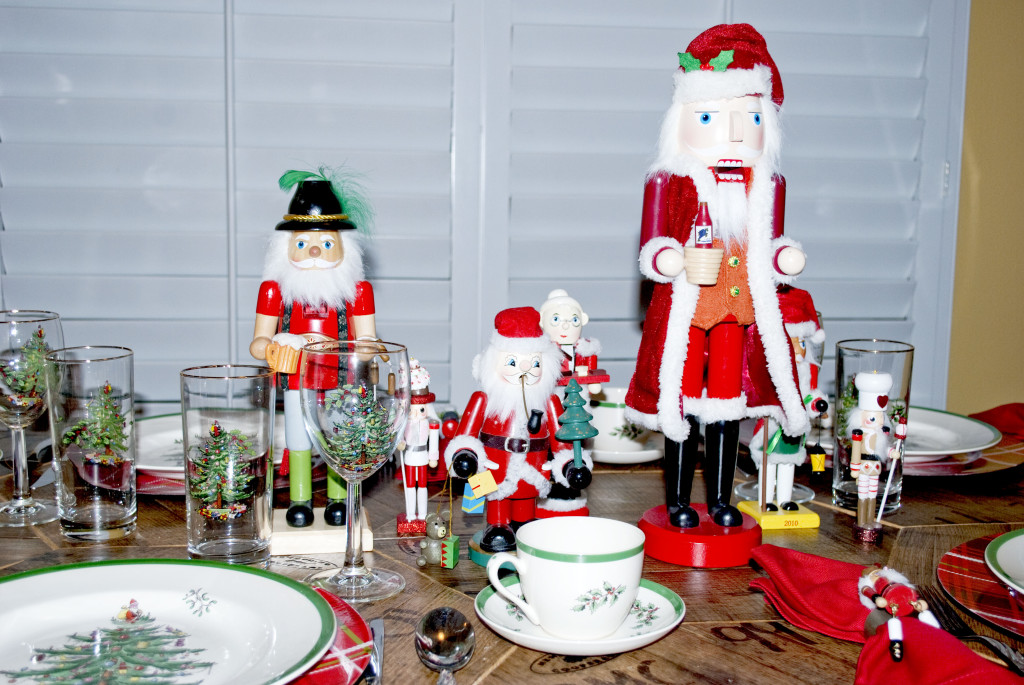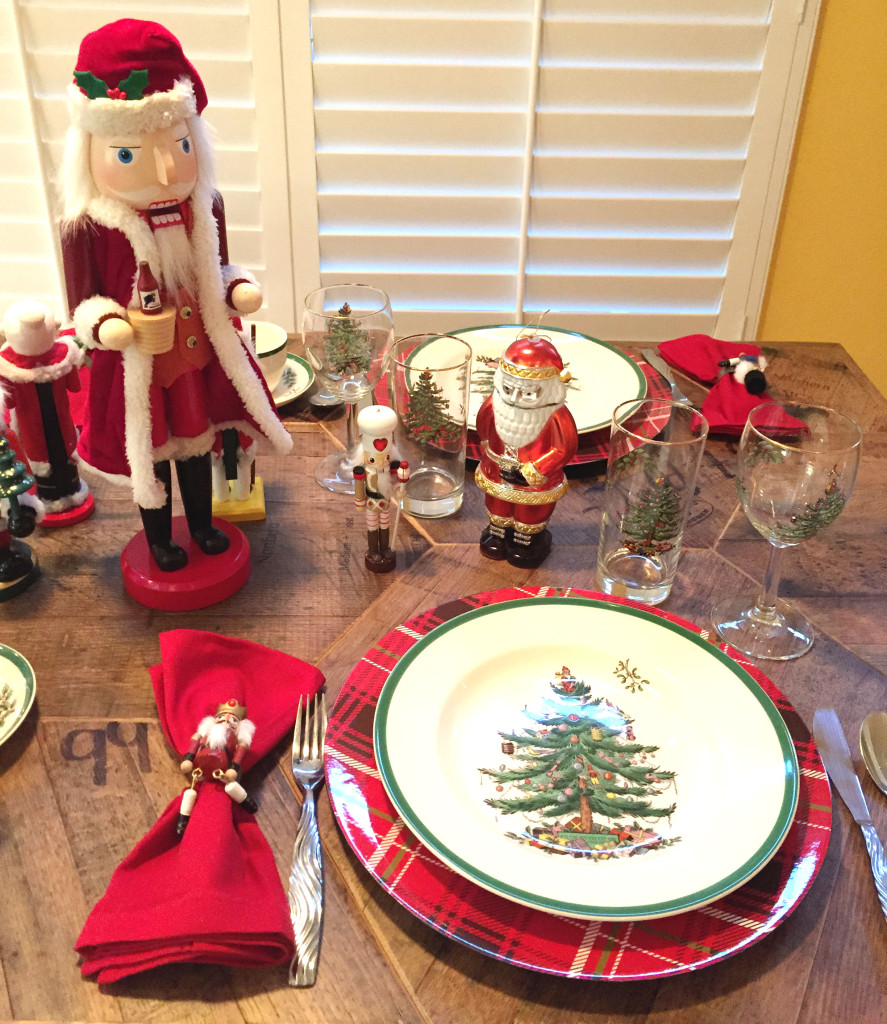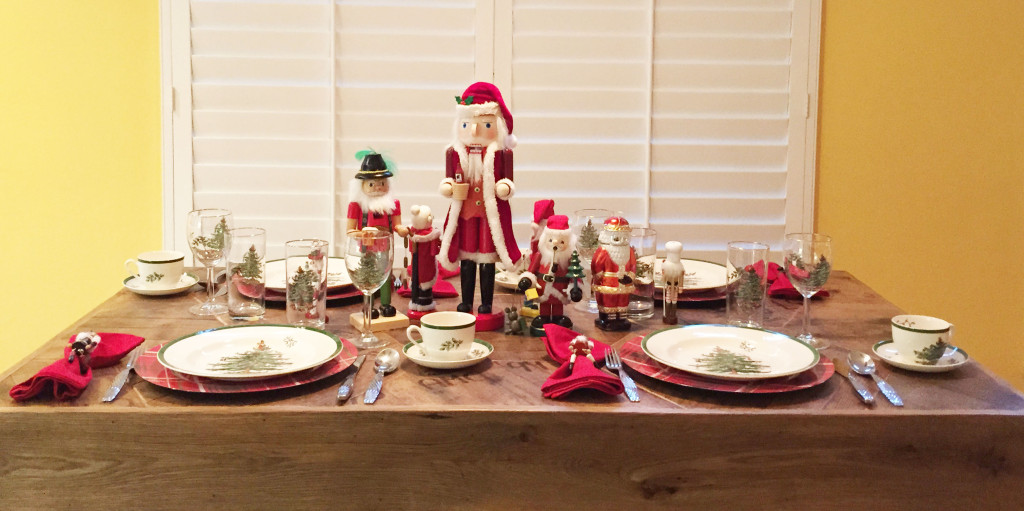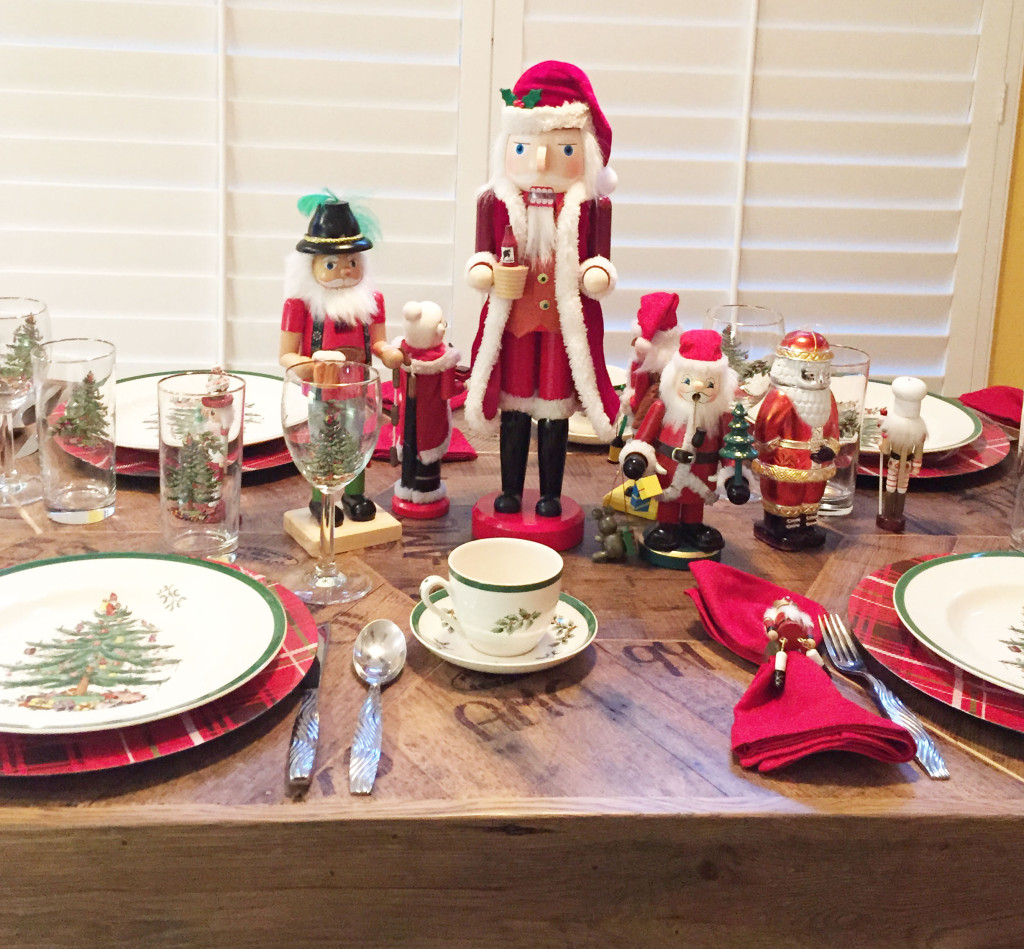 SHOP THE POST:
Spode wineglasses: Macy's
Nutcracker napkin rings: World Market
Nutcrackers: World Market
Spode oven mitt: Target
Spode pot holder: Target
Spode apron: Target
Plaid charger: William Sonoma
Red napkins: Target
Lemon juicer: Target
Measuring cups: Target
Red pan: Target
Zester: William Sonoma
Spode China: Macy's
Kisses and Christmas cooking wishes,