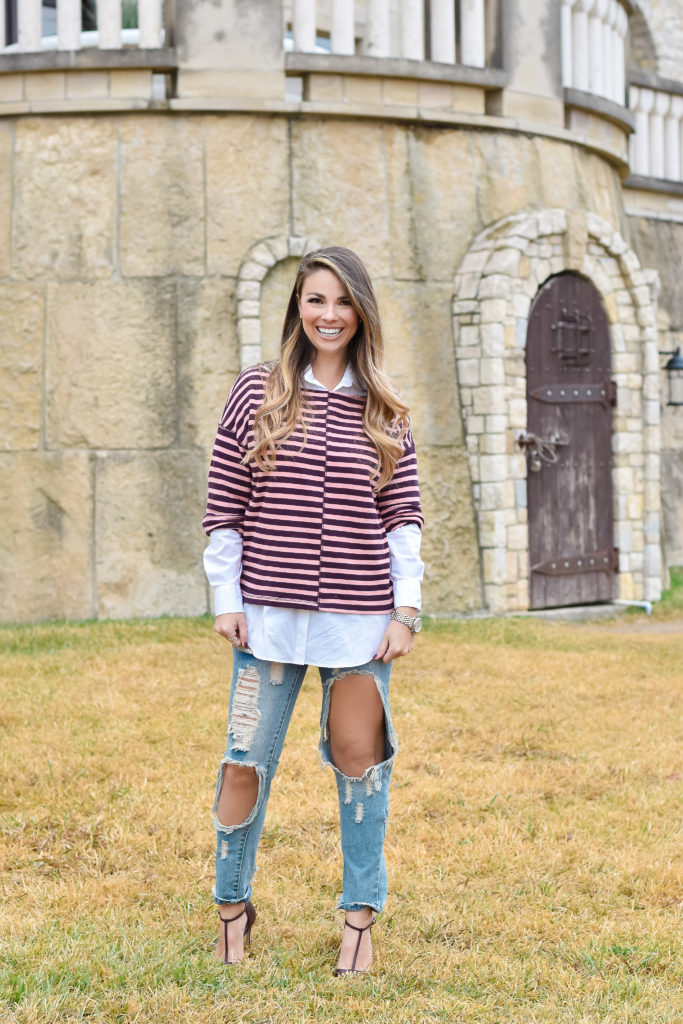 Hi friends and happy Thursday!  Can y'all believe it's already November 2nd?!  Wow!
Today I'm chatting with y'all about distressed denim.  It's been a hot trend for a while now and I don't see it going anywhere any time soon!  These jeans may seem casual, but today I am sharing a few tips on how to dress up you favorite distressed denim!

My favorite distressed denim under $100.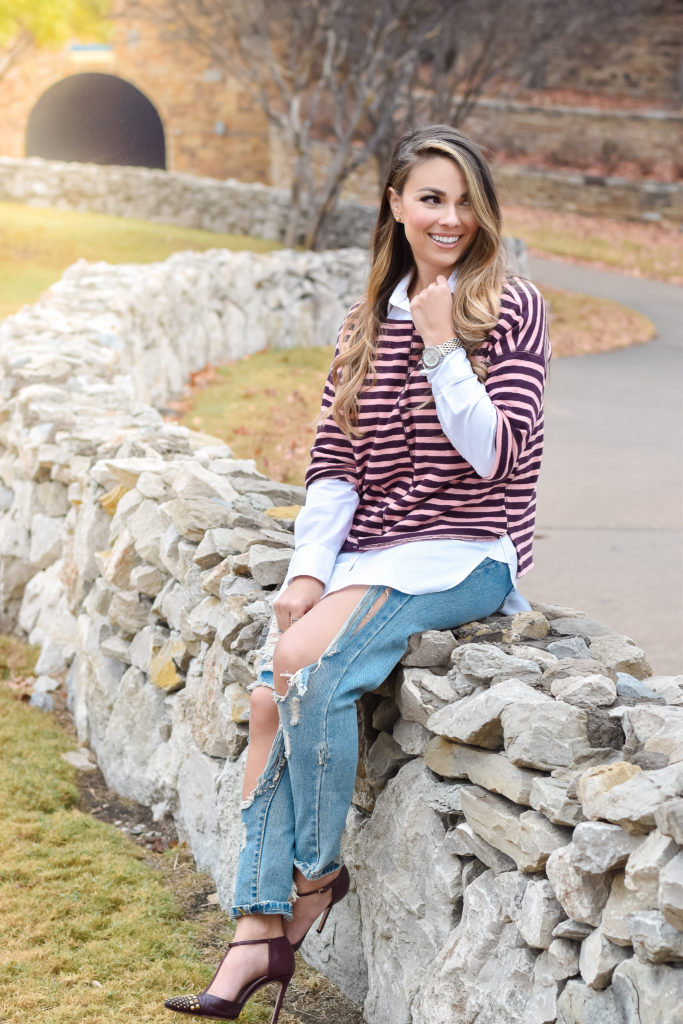 Pair your distressed denim with a structured blouse.

Top the look off with sassy pointed toe heels.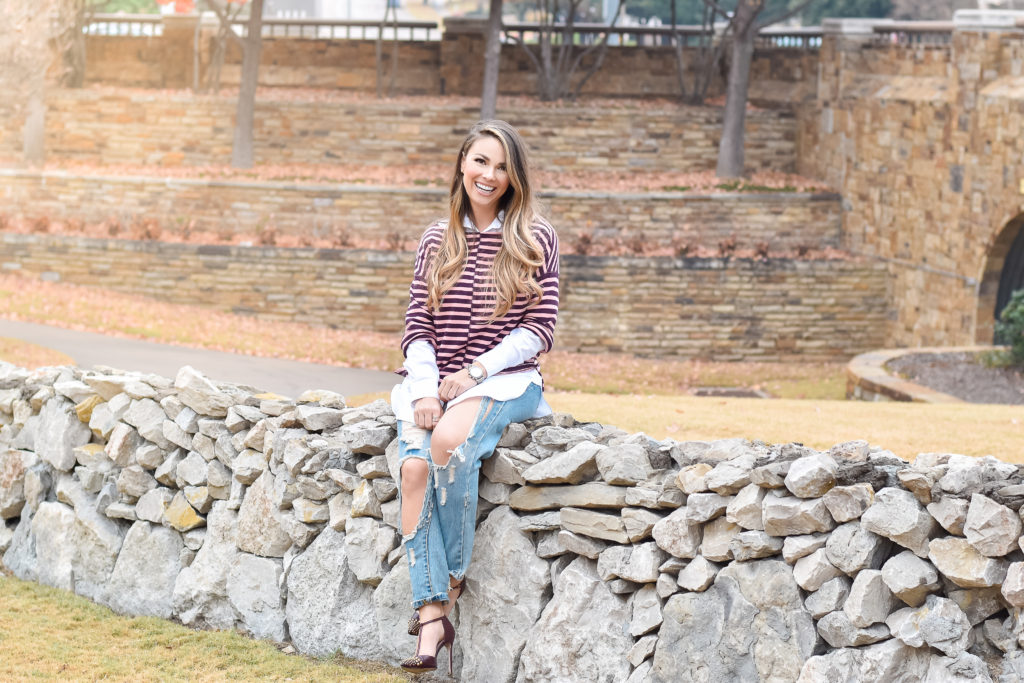 Throw on a blazer.

Add some sparkle.

If you like this post check this one out too!
Kisses and fall fashion wishes,