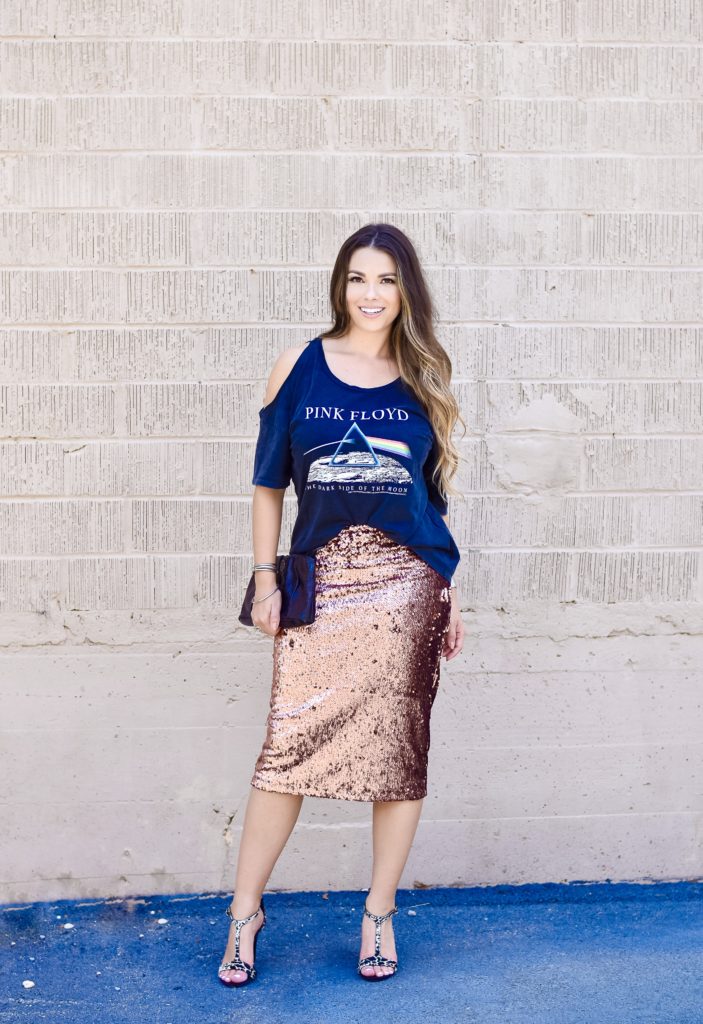 I have been talking this series up a bunch on my social media and here it is y'all!  Today is the day!  Over the next few weeks I will be sharing the top 20 fall fashion trends of 2017!  Today's trend is sequins!  Sequins, sparkle and glitter are all the fashion rage this season!

For today's fall fashion trend look I paired a sequin skirt (similar here and here) with a band tee, cowhide animal print heels (similar here and here), statement earrings and a snake skin clutch (similar here and here).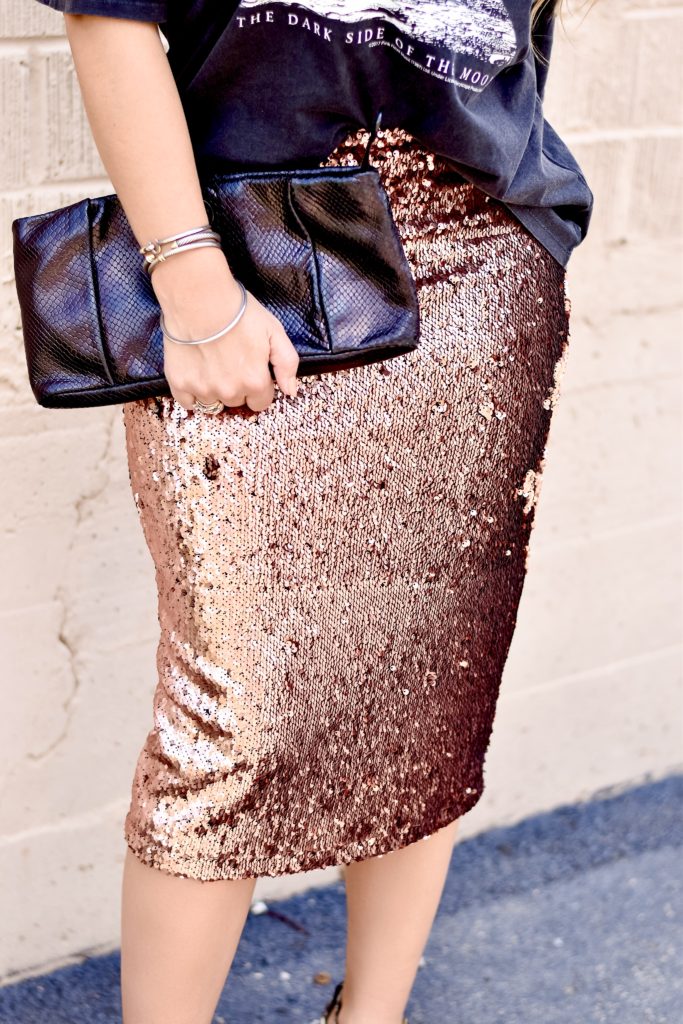 It's not just sequin skirts that are hot, its sequin EVERYTHING!  Keep reading for more of my favorite sequin pieces!
…more sequins to love…
sequin skirts

sequin dresses

sequin pants

sequin tops

sequin accessories

…my top 20 fall fashion trends…
Sequin EVERYTHING!
Monochromatic red- red from head to toe.
Florals.
Pajamas in public.  Now this is a trend I can get behind!
Fun with fur!  Think bright colors and bold prints.
Fishnet tights.
Fringe.  Feeling like a flapper?
Sheer layering.
70's plaid!  Plaid-a-delic, baby!
Retro hats.
Victorian collars.
Canadian Tuxedo, some may say.  Denim on denim!
Midi- skirts and dresses.
Sherling? Sure thing!
Do the polka!  Polka dots!
Bodysuits.
Jewel tone velvet.  How regal!
One shoulder pieces.
Leather, duh.
Lingerie inspired pieces.  Oh la la!
Stay tuned!  I'll be sharing more fall fashion trend looks over the next few weeks!
Kisses and fall fashion wishes,