"Style is a way to say who you are without having to speak." -Rachel Zoe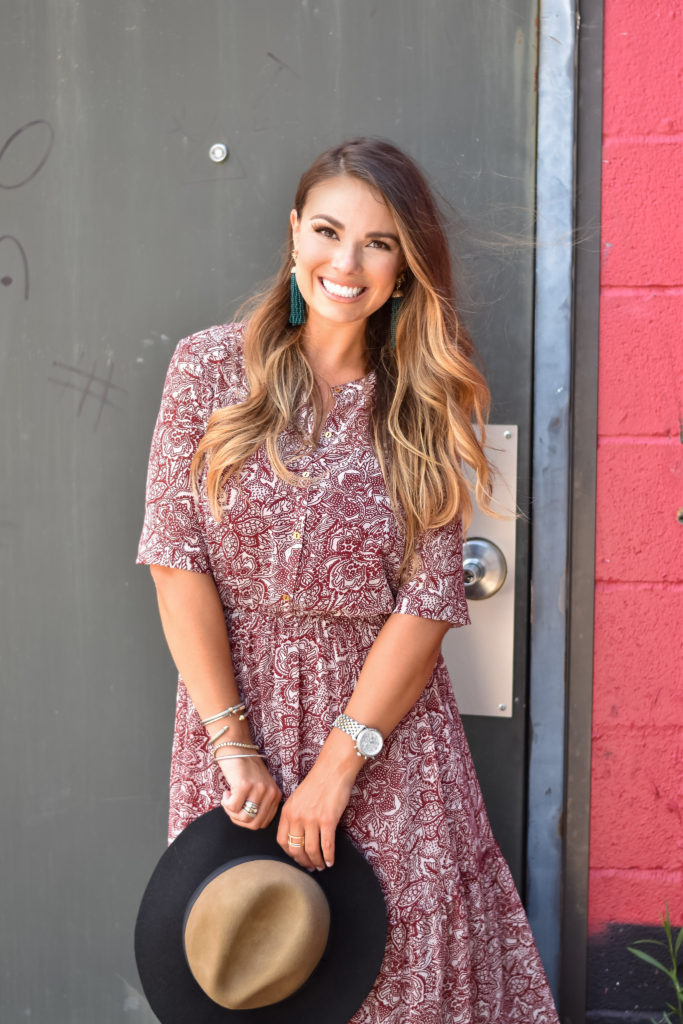 As much as it pains me to admit, fall is going to be here shortly. Today I'm sharing the perfect boho dress that can easily transition from these last few weeks of summer to the end of fall, and depending on where you live, even thorough winter!


This red dress is a steal (under $35)! I've paired it with a chunky Tory Burch heel (similar here), fun and flirty tassel earrings from BaubleBar and a felt fedora (similar here and here). These accessories take a easy summer dress and turn it into a chic fall look.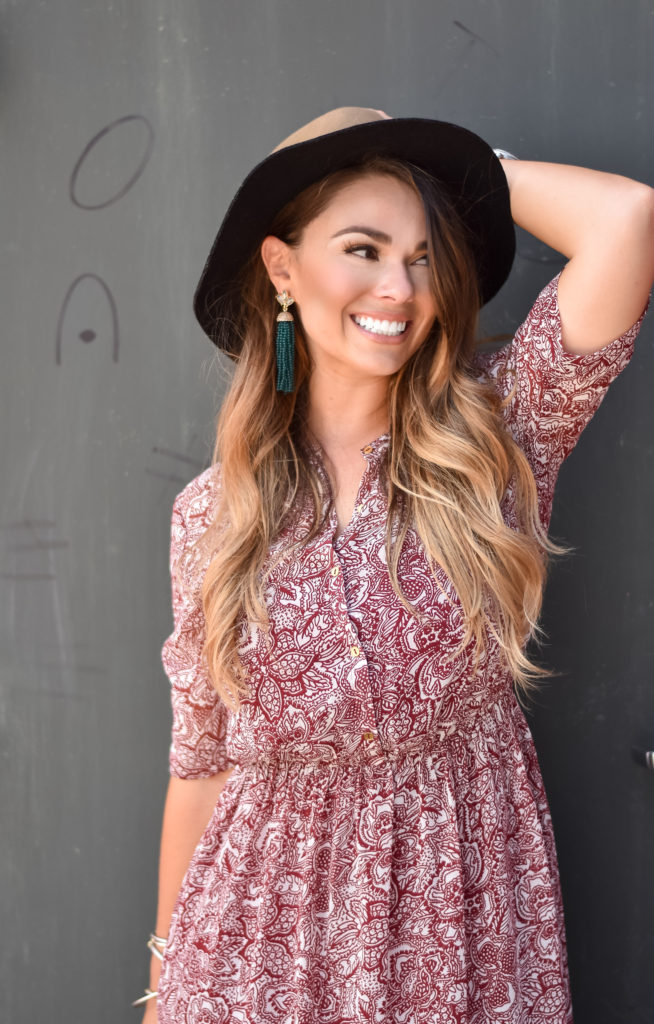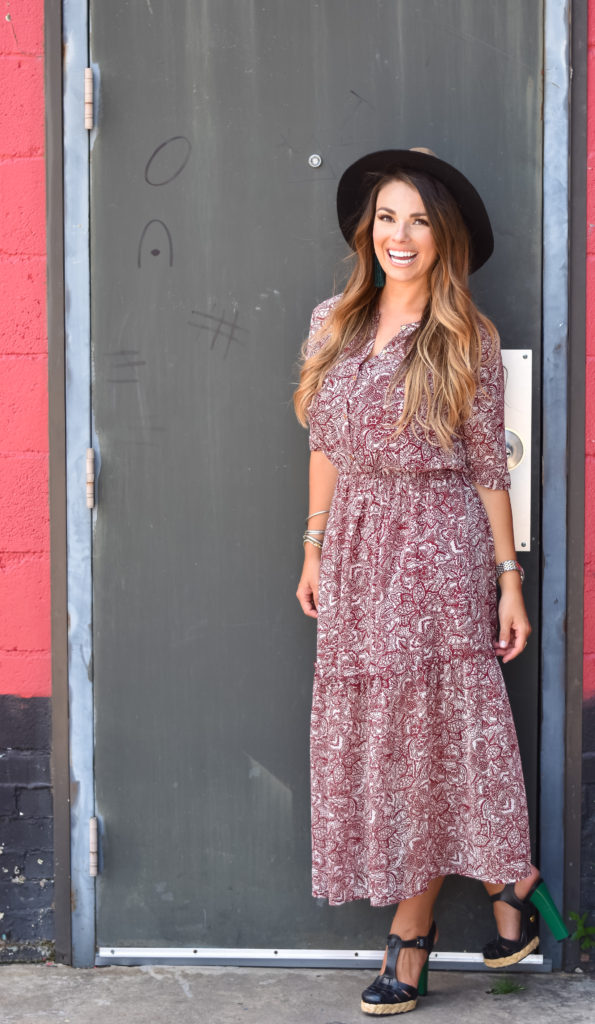 SHOP THE POST:
dress: Target | similar heels: Tory Burch | similar fedora: Urban Outfitters | similar fedora: Nordstrom | gold ring: Accessories Concierge | Michele band: Nordstrom | David Yurman bracelet: Neiman Marcus | David Yurman bracelet: Neiman Marcus | David Yurman bracelet: Neiman Marcus | finger nail polish Essie in "Marshmellow": Nordstrom | toe nail polish Essie in "She Said Yes": Norstrom" target="_blank">Accessory Concierge | Michele watch: Nordstrom | Michele band: Nordstrom | David Yurman bracelet: Neiman Marcus | David Yurman bracelet: Neiman Marcus | David Yurman bracelet: Neiman Marcus | finger nail polish Essie in "Marshmellow": Nordstrom | toe nail polish Essie in "She Said Yes": Norstrom
Kisses and chic wishes,