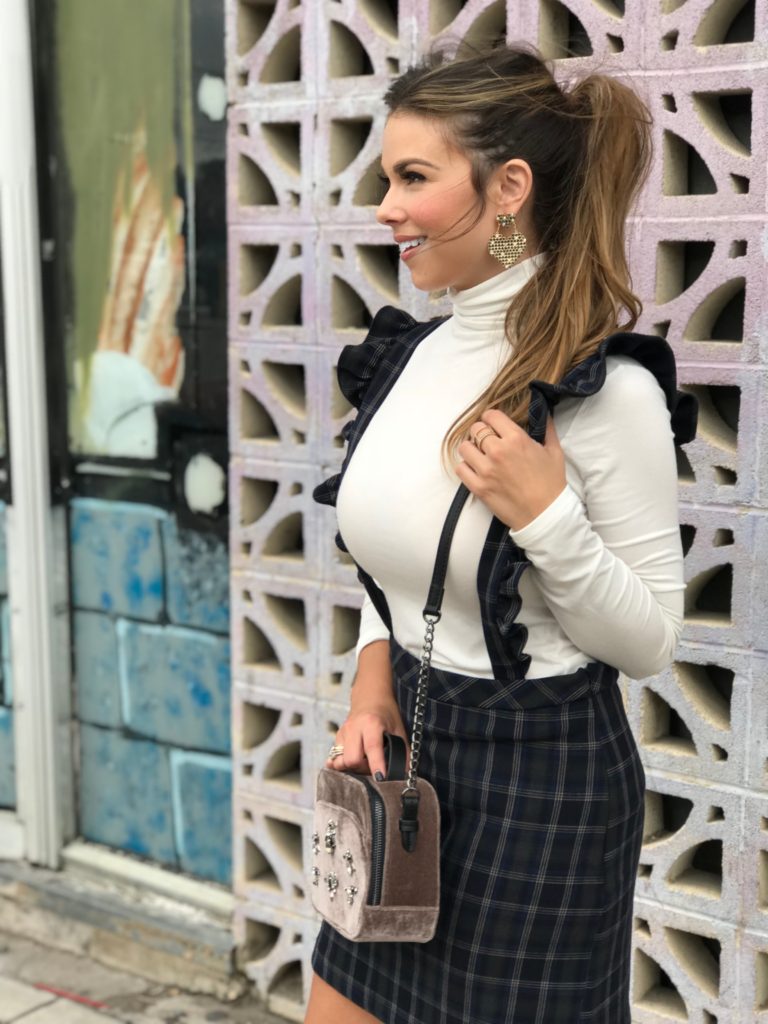 Hello friends and happy Saturday!  I hope you are all having wonderful weekends!
I saw this jumper when online shopping a few weekends ago and it was kinda love and first sight!  I just knew I had to have her and share her with you!

I paired this plaid jumper (under $60) with a cream turtleneck (under $40), heart shaped earrings (only $36), an embellished bag (under $65) and grey suede boots.
This jumper is perfect for the holidays because it is versatile- the colors are neutral and it can easily be dressed up or down.  Throw on a dressy blouse and statement heels and transform this jumper into the perfect evening holiday party look!  This more casual way of styling the jumper is perfect for daytime holiday events!
Kisses and holiday fashion wishes,