Today is Ash Wednesday which means Lent has begun. Today I am sharing three easy recipes that are perfect for Fridays during Lent.  These recipes are simple, relish and meat-free!
Grilled Veggie Napoleons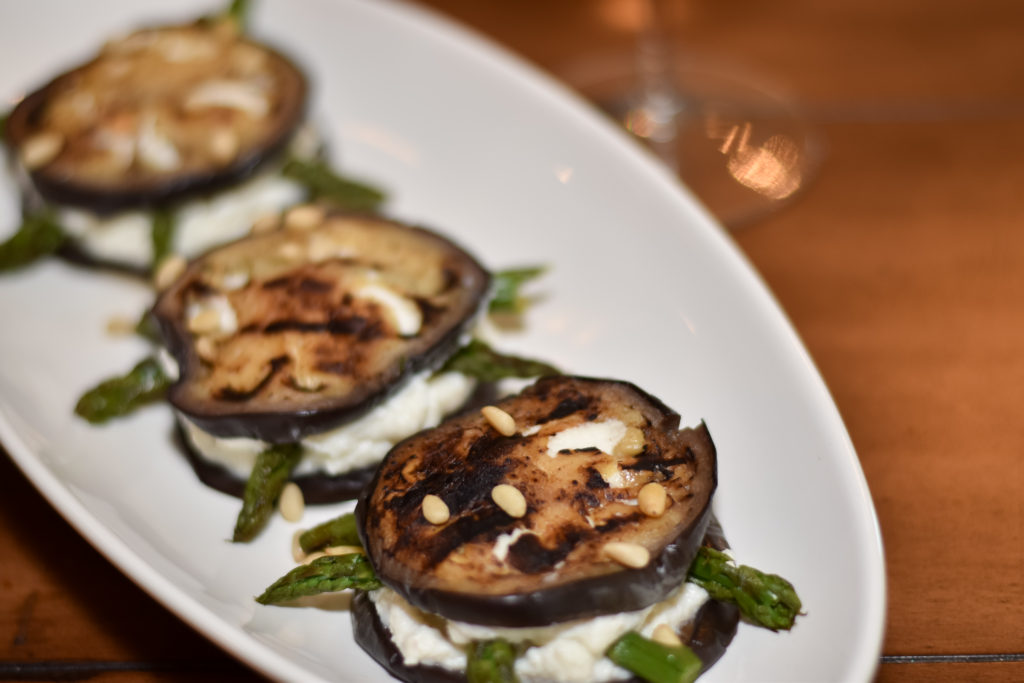 INGREDIENTS:
1 large or 2 small eggplants, cut into 1/2-inch thick slices
16 medium asparagus spears, trimmed to 4-inch lengths
EVOO
S&P
1 (15-ounce) container whole milk ricotta cheese
Zest 1 large lemon
1/2 teaspoon nutmeg
1/4 toasted pine nuts
DIRECTIONS:
For the vegetables: Place a grill pan over medium-high heat, or preheat a gas or charcoal grill. I like using a grill pan because I don't know how to use a grill. That's what boyfriends are for, right?
Drizzle the vegetables with EVOO and season with S&P.
Grill the eggplant until tender, about 4 minutes each side.
Grill the asparagus for 3 to 4 minutes, turning occasionally.
For the filling: In a small bowl, mix together the ricotta cheese, lemon zest, nutmeg and S&P.
To assemble: Place 4 slices eggplant on a work surface. Spread each with 3 tablespoons of the ricotta mixture. Place 3 to 4 pieces of asparagus on top. Place another slice of eggplant on top and repeat the layers. Top each napoleon with a slice of eggplant. Top with toasted pine nuts. Serve warm or at room temperature.
Lemony Salmon Kabobs with Healthy Tartar Sauce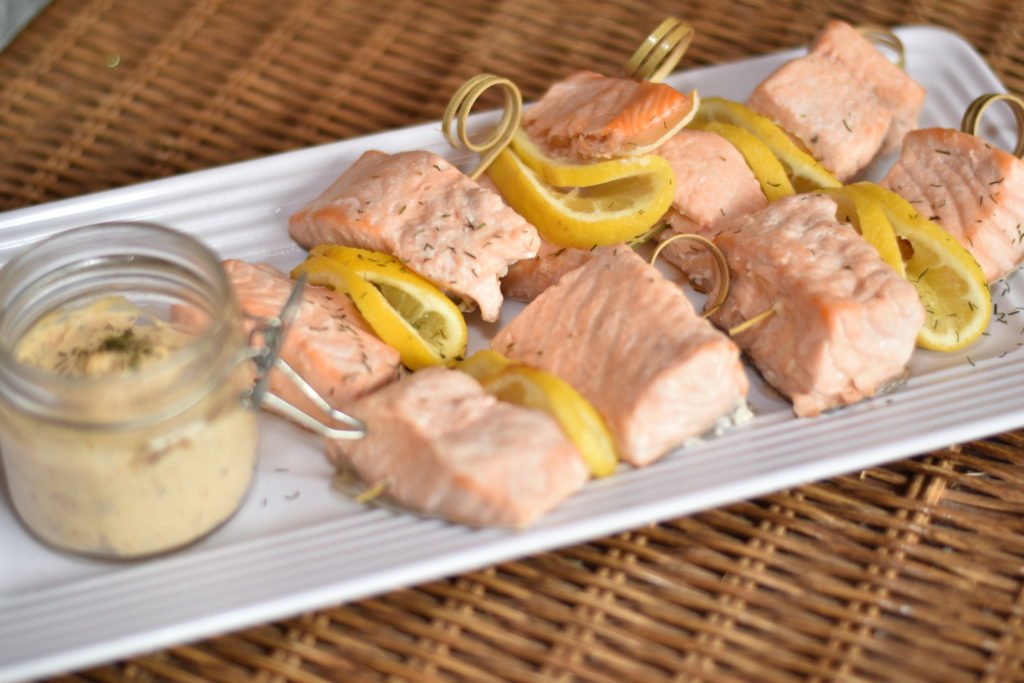 SALMON KABOBS
INGREDIENTS:
1 tsp ground cumin
1/4 tsp crushed red pepper flakes
1 1/2 pounds salmon fillet, cut into 1-inch pieces
5 lemons, 2 very thinly sliced into rounds, the juice of 3
3 tablespoons EVOO
1 teaspoon salt
1 tablespoon honey
1 teaspoon cayenne pepper
16 bamboo skewers soaked in water 1 hour
DIRECTIONS:
Preheat over to 420 degrees.
Mix cumin, and red pepper flakes, lemon, honey, cayenne and EVOO in a small bowl.
Beginning and ending with salmon, thread salmon and folded lemon slices onto skewers to make 8 kebabs total.
In a large bowl marinade the salmon for 30 minutes using the EVOO mixture.
Bake salon for 8 minutes.
TARTAR SAUCE
INGREDIENTS:
2 tablespoons dill pickle, finely chopped
2 tablespoons red onion, finely chopped
2 teaspoons Dijon mustard.
2 teaspoons fresh lemon juice
1/2 cup low-fat plain Greek yogurt
S&P
2 teaspoons dill
DIRECTIONS:
Mix all ingredients until fully combined.
Spicy Cilantro Shrimp Pasta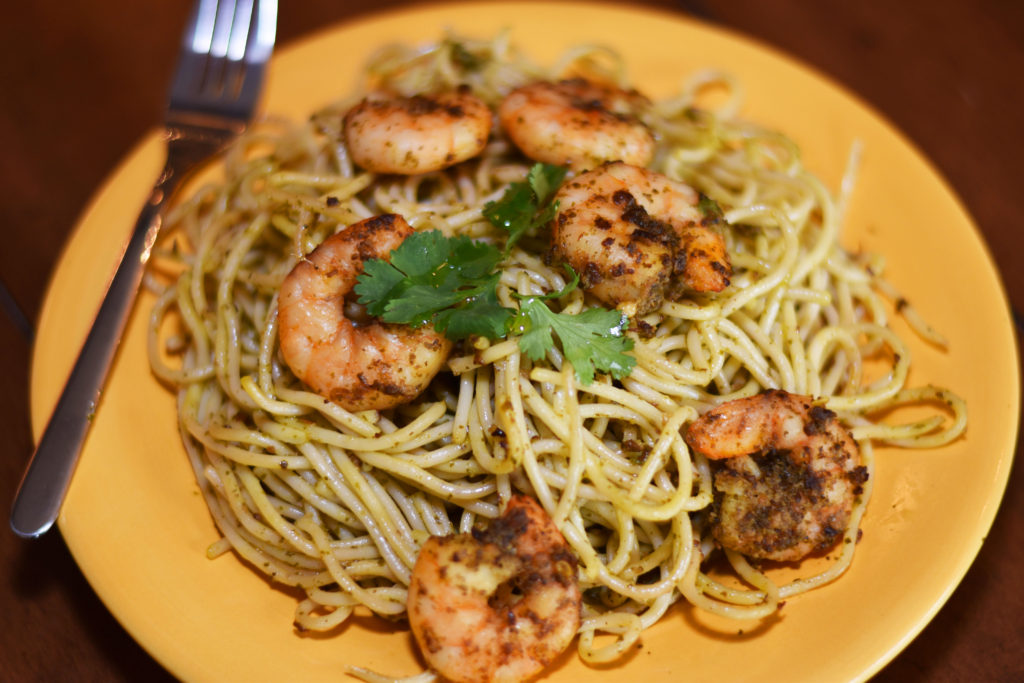 INGREDIENTS:
1 dozen raw and pealed shrimp
1 box of spaghetti
1/2 fresh jalapeno, sliced
1 package of pre-made pesto
1 head of cilantro
DIRECTIONS:
Cook spaghetti according to package.
Meanwhile, in a blinder mix or food processor container of pesto and head of cilantro until cilantro is fully blended.
Over medium heat, add the pesto mix to a pan.
Add sliced jalapeno and shrimp.
Cook until shrimp are pink and completely cooked.
Drain pasta and add to pan.
Mix well so all the pasta is coated with the pesto.
Kisses and kitchen wishes,