"The next time you think of beautiful things, don't forget to count yourself in." -Unknown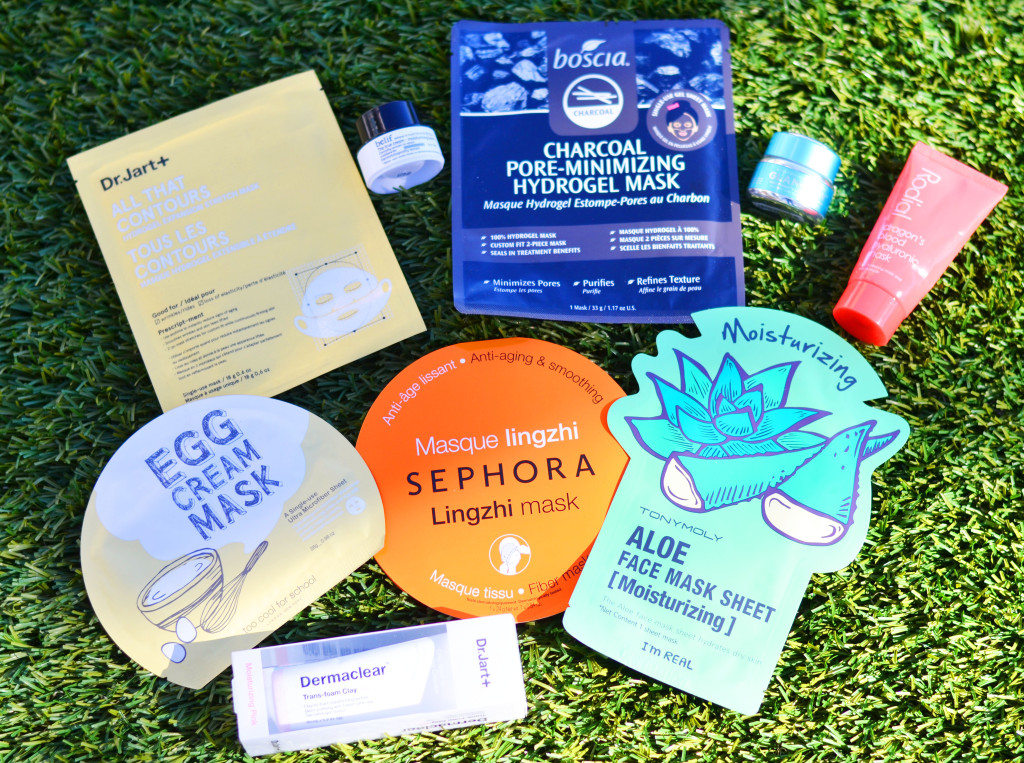 Skin care is something I am obsessed with!  I'm pushin' 30 and for those of you who don't know, Walker is younger than me.  Can we say cougar?  So not only do I want to stay young and beautiful for myself, but dating a younger man fuels my anti-aging fire even more.
SHOP THE POST:


click items to shop
One key part of my beauty/skin care/anti-aging regimen is face masks!  I try to do a mask every other day.  I love putting them on in the morning while I have my coffee and blog or at night when I'm in bed catching up on my Bravo shows.
There are so many masks available that no matter what your needs are, there's a mask for you!  Here are just a few masks I keep in my rotation.
SHOP THE POST:
Egg cream sheet mask: Sephora | Charcoal sheet mask: Sephora | Aloe sheet mask: Sephora | Anti-aging lingzhi sheet mask: Sephora | Pink clay mask: Sephora | Moisturizing bomb cream: Sephora | Contour sheet mask: Sephora | Dragon blood mask: Nordstrom | Glamglow mud mask: Sephora
Kisses and flawless skin wishes,