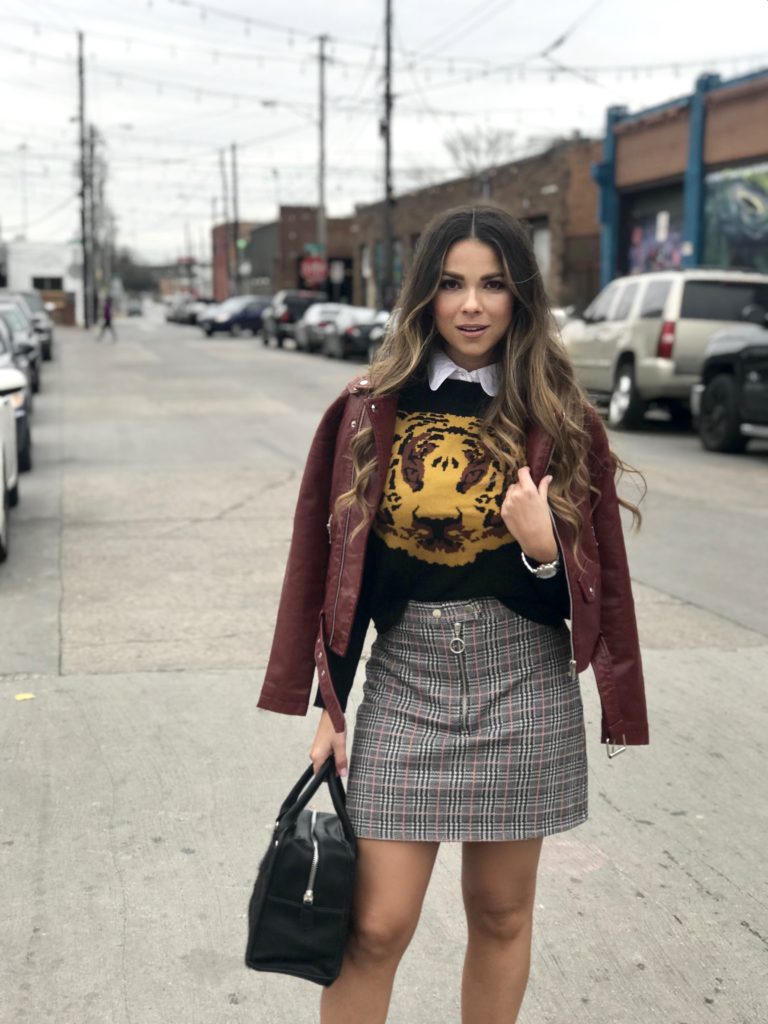 Hello frieds and happy Tuesday!
I am writing this post from my bed while my intern (Lulu) is fast asleep and snoring next to me.  I broke my big toe this weekend so I will be working from the comfort of my bed with a bag of frozen peas on my foot for the next week or so.
But onto more important things, like fashion!  Today's post is all about the school girl look.  Maybe it was the 15 years I had to wear uniforms (college was the first time I didn't have to wear a uniform to school) but I love me a preppy look complete with a plaid skirt!  Today's school girl look has a little punch of sas too!  Keep reading for details on this school girl look plus more pieces to achieve this same look!

I paired this plaid skirt with a tiger sweater and white dress shirt.  I accessorized this look with oxblood oxfords, a burgundy leather jacket and a faux fur bag.

More Ways To Get The School Girl Look
Button Up Shirts

Plaid Skirts

Oxfords & Loafers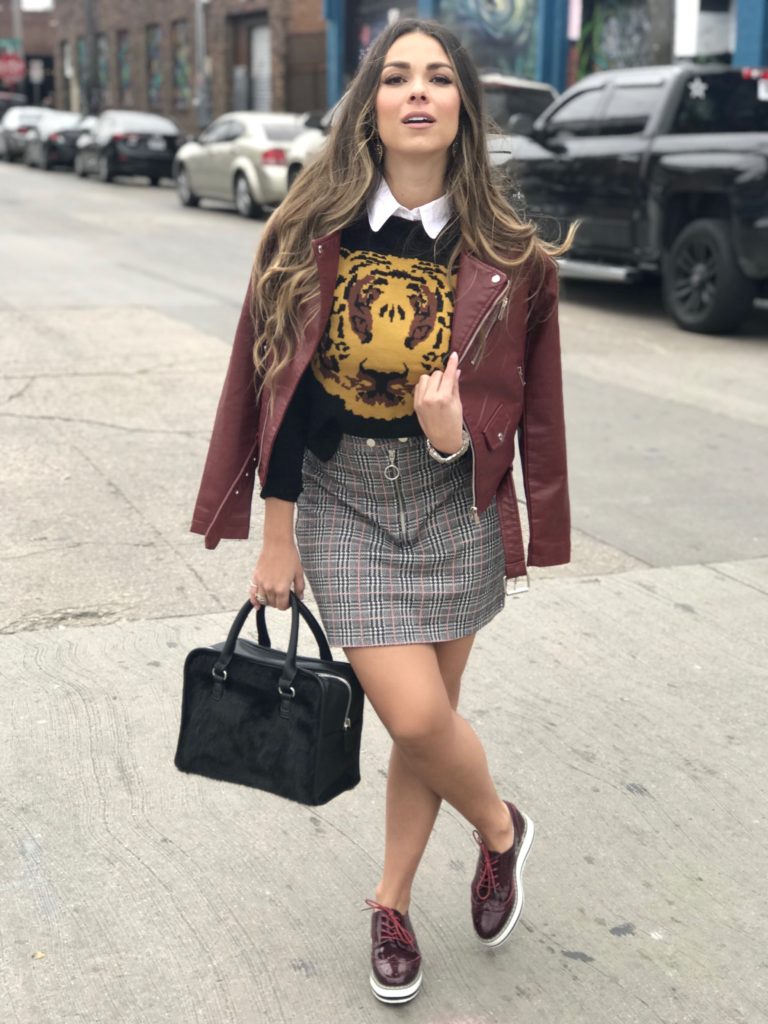 Kisses and stylish wishes,