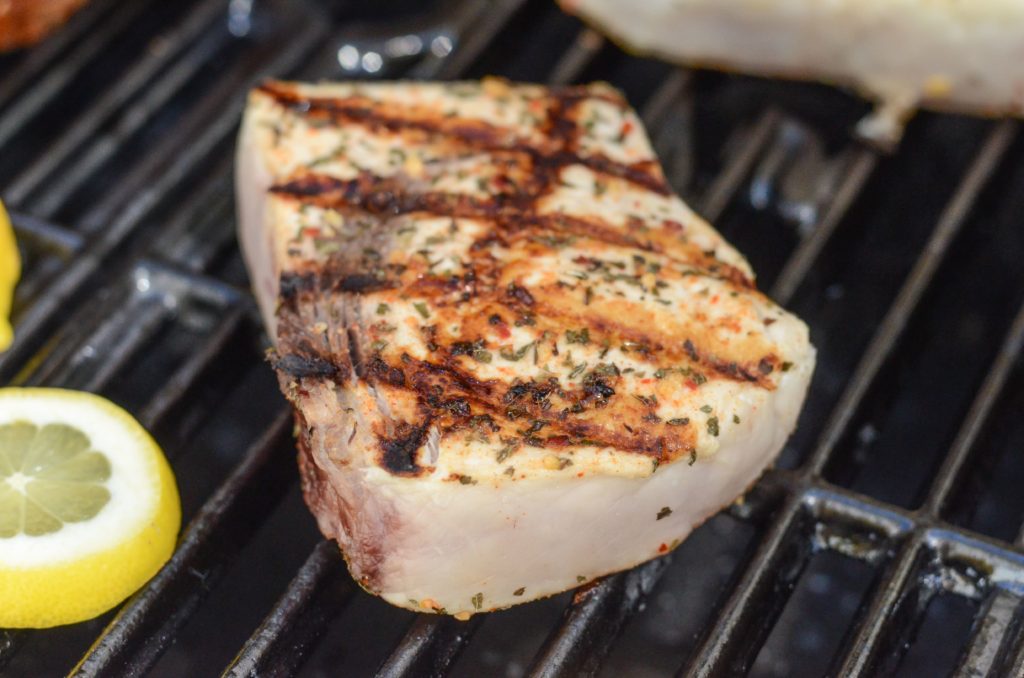 It's finally Friday friends!  Thank the good Lord!  I am so excited that Walker and I have absolutely ZERO plans this weekend.  We have been so crazy busy lately and this is our first chance to relax in months.  This will actually be Walker's first weekend in the new house and we've been in it since April! Side note- I know y'all have been asking for a house reveal and it's coming soon! I promise.  But this weekend our only plans are to relax, go to spin and watch the Astros game.
Today I wanted to share a really easy, simple, bright and fresh recipe that is just perfect for summer!  This summer seafood marinade is perfect for all fish!
Also, keep reading for a sneak peek at some recently purchased pieces!

Summer Seafood Marinade
Ingredients:
1/4 cup EVOO
1/2 cup lemon juice
2 tsp thyme
2 tsp oregano
1 tsp crushed red pepper flakes
2 cloves garlic, finely chopped
Directions:
In a ziplock bag, mix all ingredients.
Add about 1 pound fish or seafood.
Seal bag and refrigerate at least 30 minutes but no longer than 24 hours.
Grill seafood as desired.
This summer seafood marinade is wonderful on all seafood, but my favorite is swordfish or shrimp!
I love pairing seafood in the summer with rosé wine and this Summer Water by Winc is my favorite!  Click here for a discount on your first Winc order!

Totally and completely unrelated, but as promised, here are some of my recently purchased pieces.  Next weekend my mom is coming ti town to go dress shopping and I will be wearing these pieces on our fun girls' weekend in Dallas!
Recently Purchased Pieces

Kisses and summer wishes,