"Shadows of a thousand years rise again unseen.  Voices whisper in the trees 'tonight is Halloween'." -Dexter Kozen

Growing up my mom would make chili every Halloween.  Its a cozy and hearty fall meal and you can leave it warming in a crockpot as guests come and go.  Today I am sharing two great chili recipes- white bean and chicken chili and your classic chili.  No matter which you decide to make Halloween night, you won't be disappointed!

Chicken and White Bean Chili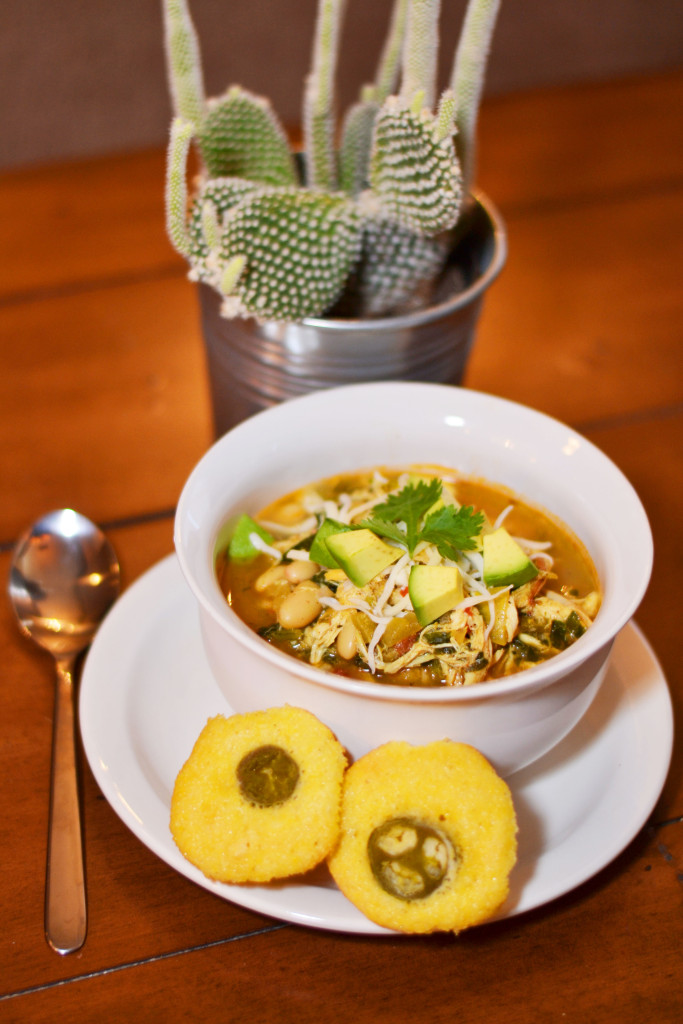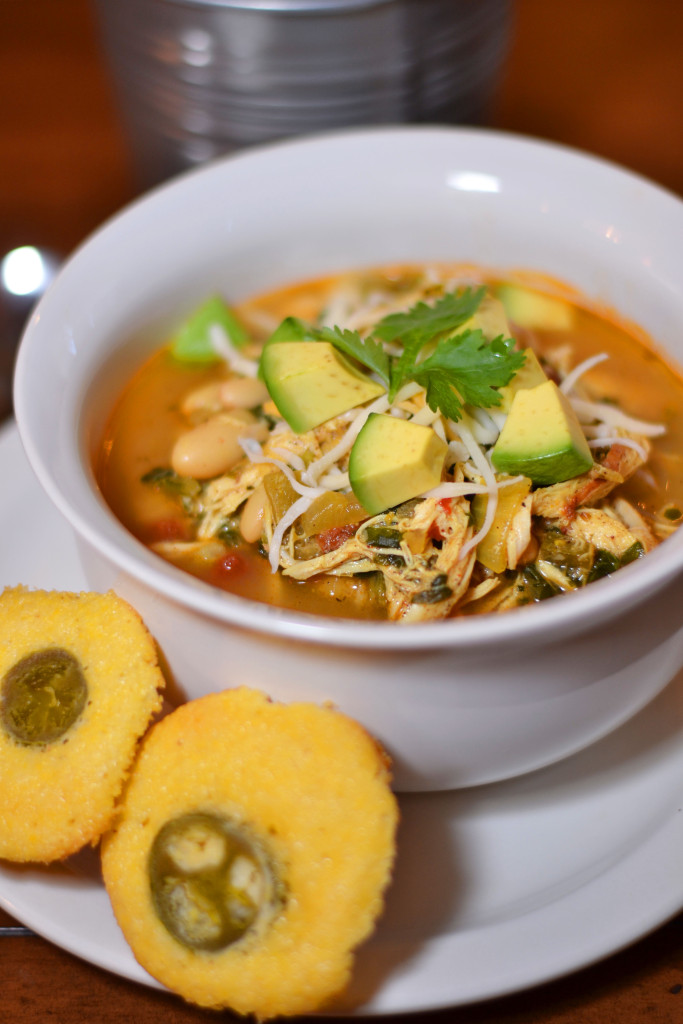 INGREDIENTS:
4 teaspoons EVOO
4 cups pulled rotisserie chicken
1 teaspoon salt
3 clove garlic, minced
1 medium onion, chopped
1 teaspoon ground cumin
1/2 teaspoon dried oregano
1/2 teaspoon ground cinnamon
1/2 teaspoon ground cayenne pepper
Two cans cannellini, drained
One 16-ounce jar salsa verde
One 14-ounce can chicken broth
4 tablespoons fresh cilantro leaves
1 can Mexican style stewed tomatoes
1 can chopped green hatch chilis
1 cup of frozen spinach
DIRECTIONS:
In a large pot saute garlic and onions until caramelized.
Stir in the cumin, oregano, cinnamon and cayenne pepper, and cook 1 minute.
Add the beans, salsa, broth, stewed tomatoes, chilis, spinach and chicken, and bring to a boil.
Reduce the heat to medium, cover and cook the chili for 15 minutes to blend the flavors.
Add cilantro.
Served topped with cheddar cheese, more cilantro and avocado.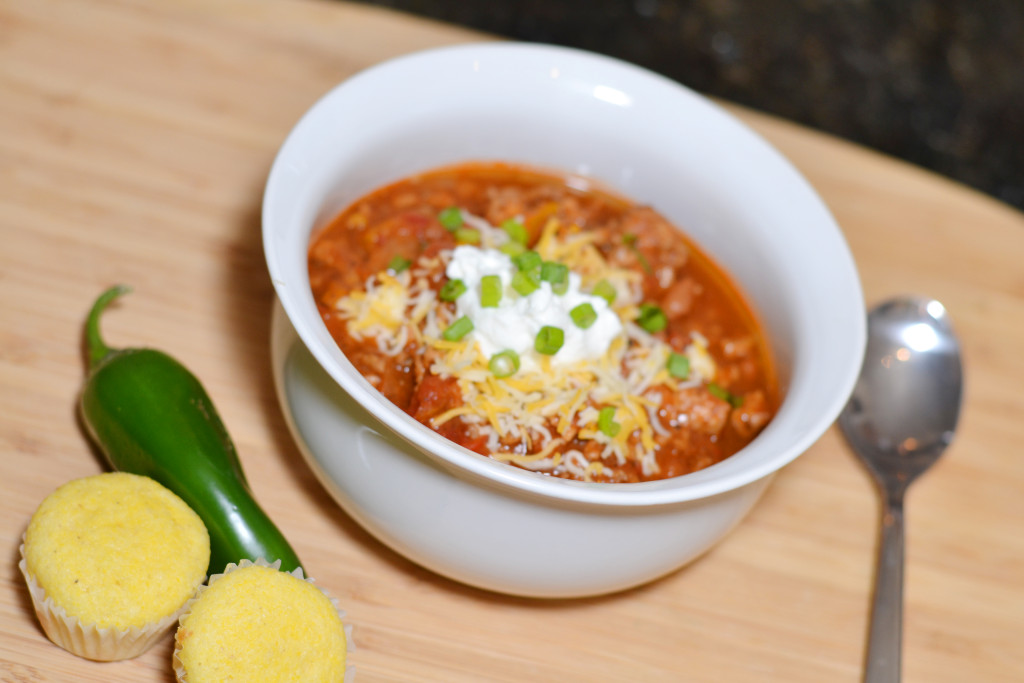 INGREDIENTS:
1 pound of ground beef
1 pound of hot Italian sausage
1 onion, chopped
1 can of Mexican Style stewed tomatoes
3 cups of tomato juice
1 can of chili beans
2 cups of rozen fire roasted corn
2 cups of frozen fire roasted bell peppers
2 tablespoons of crushed red chili peppers
2 tablespoons of chili powder
1 tablespoon of cayenne
1 tablespoon of turmeric
Salt
Pepper
2 tablespoons of EVOO
DIRECTIONS:
In a pot saute onions in EVOO with salt and pepper.
Add meat and cook completely.
Add canned tomatoes, frozen veggies, beans (with juice) and tomato juice.
Season with spices to your taste.
Let simmer for 20 minutes to let all the flavors combine.
Serve topped with sour cream (or non fat plain Greek yogurt if your watching calories), green onions and shredded cheddar cheese.
Serve either recipe with honey jalapeno corn bread. Follow your favorite corn bread recipe but add 2 tablespoons of honey to the batter. Top with a slice of jalapeno before baking.
Kisses and Halloween wishes,