"Eat, beach, sleep, repeat." -Unknown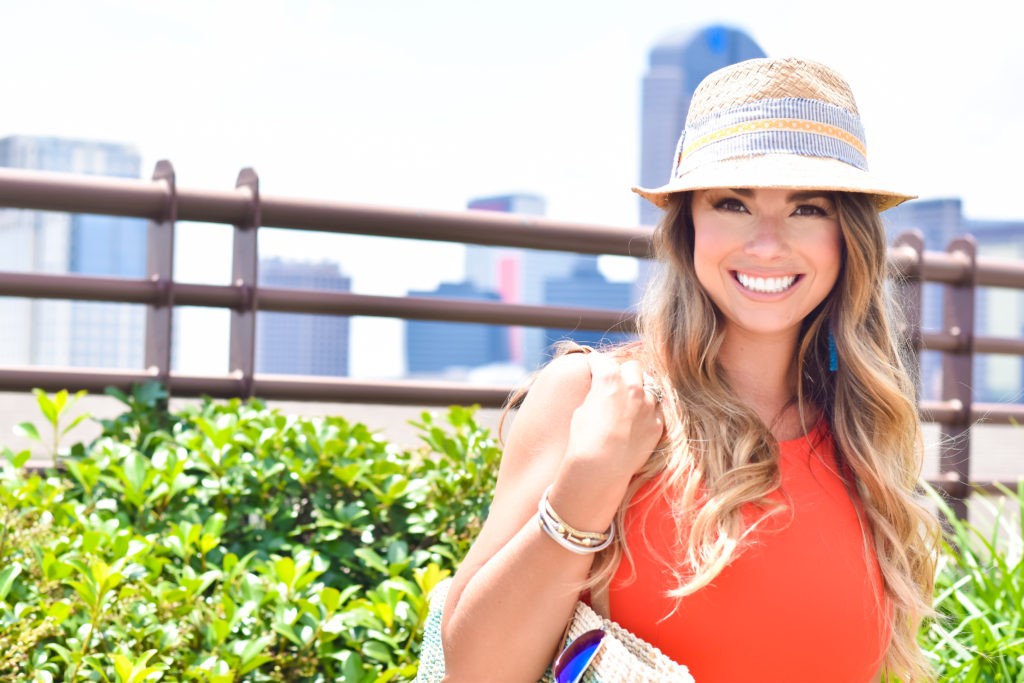 I love a good jumpsuit. To me they're so classic and chic and so easy to dress up or down. I wore this jumpsuit two weeks ago in DC for a very dressy DAR event with Walker and his family. Today I'm taking the same jumpsuit and making it perfect for vacation.
The combination of the bright blues and oranges makes the look pop and just puts you in a fun beachy mood!


Paired with a beach bag (similar here, here and here), blue mirrored sunnies, and a fedora (similar here, here and here) you are set for vay-cay!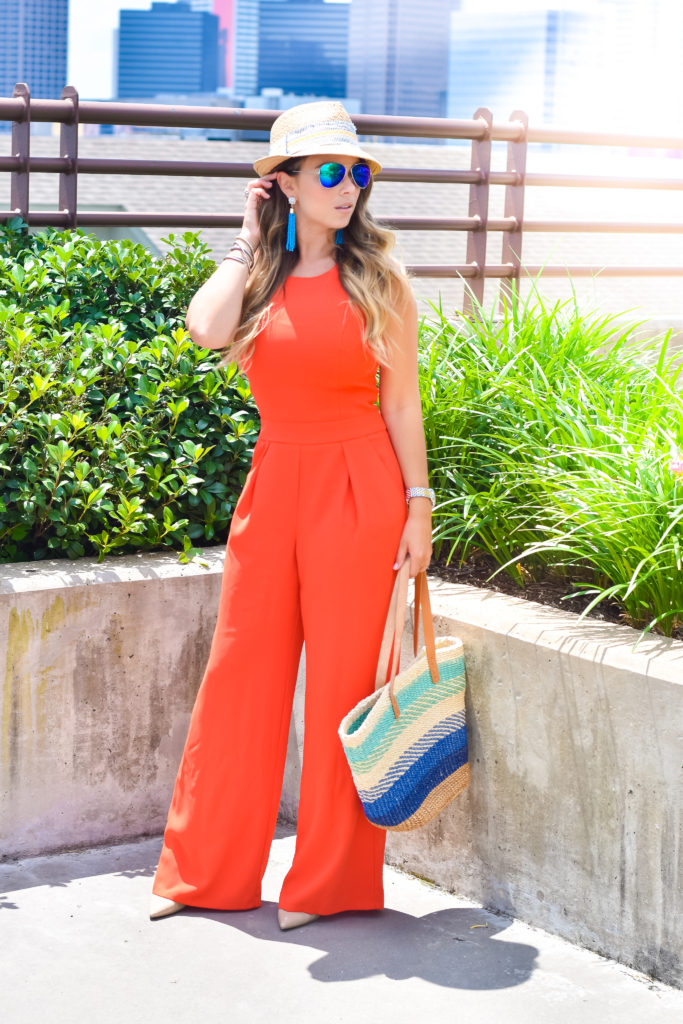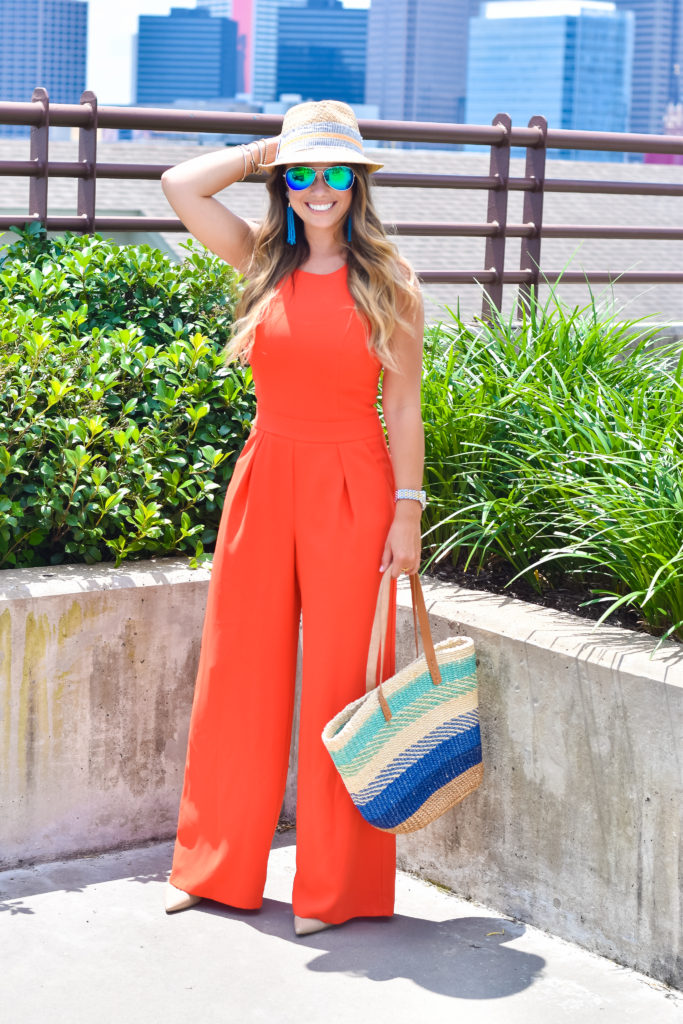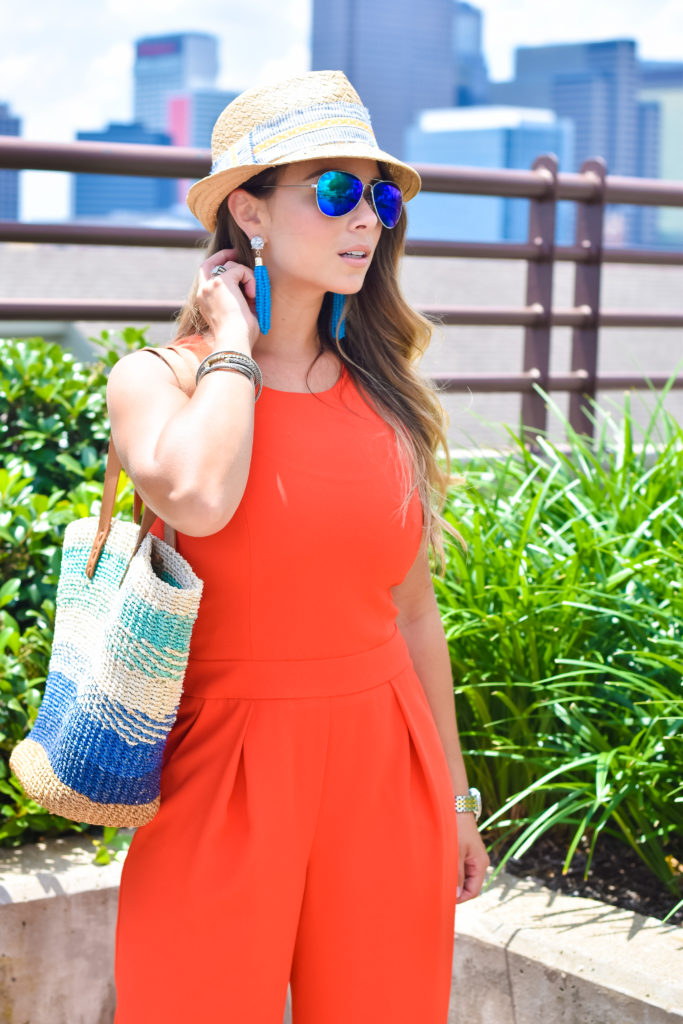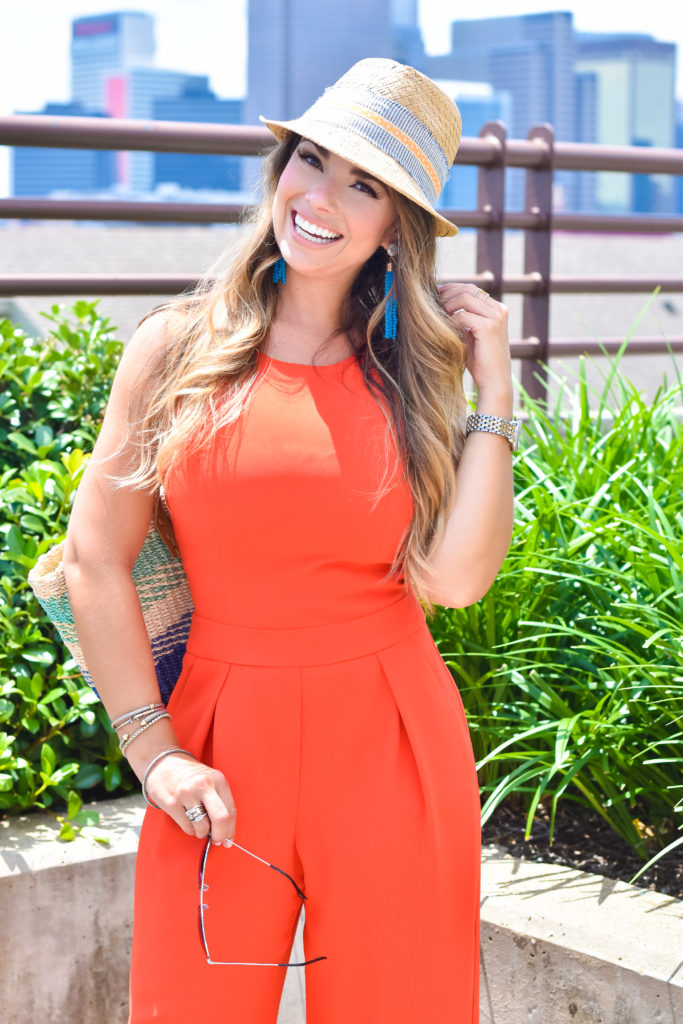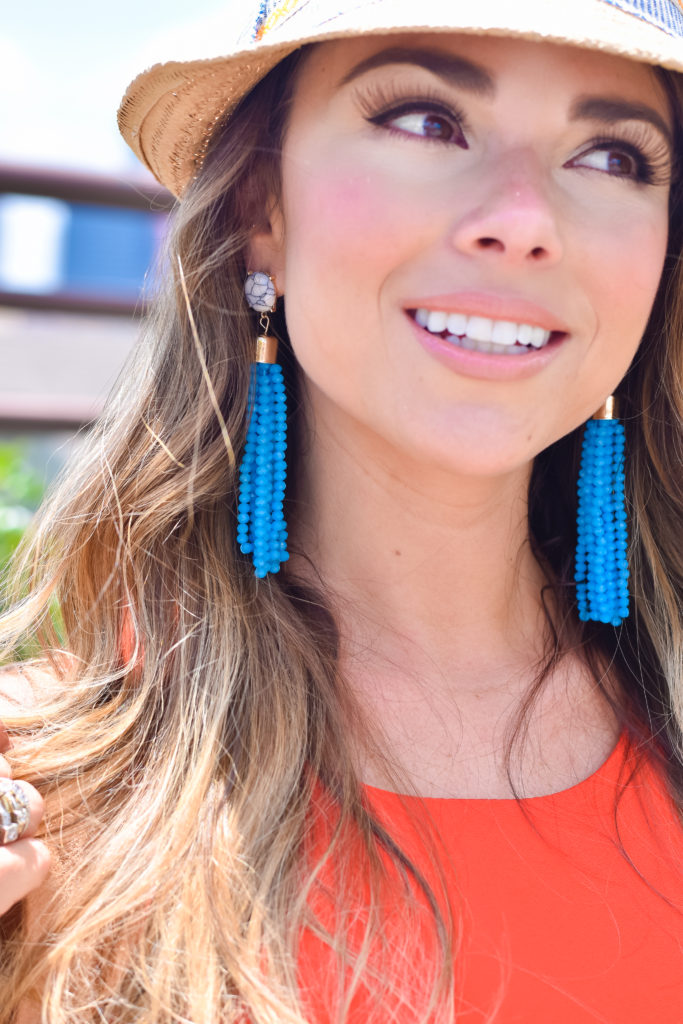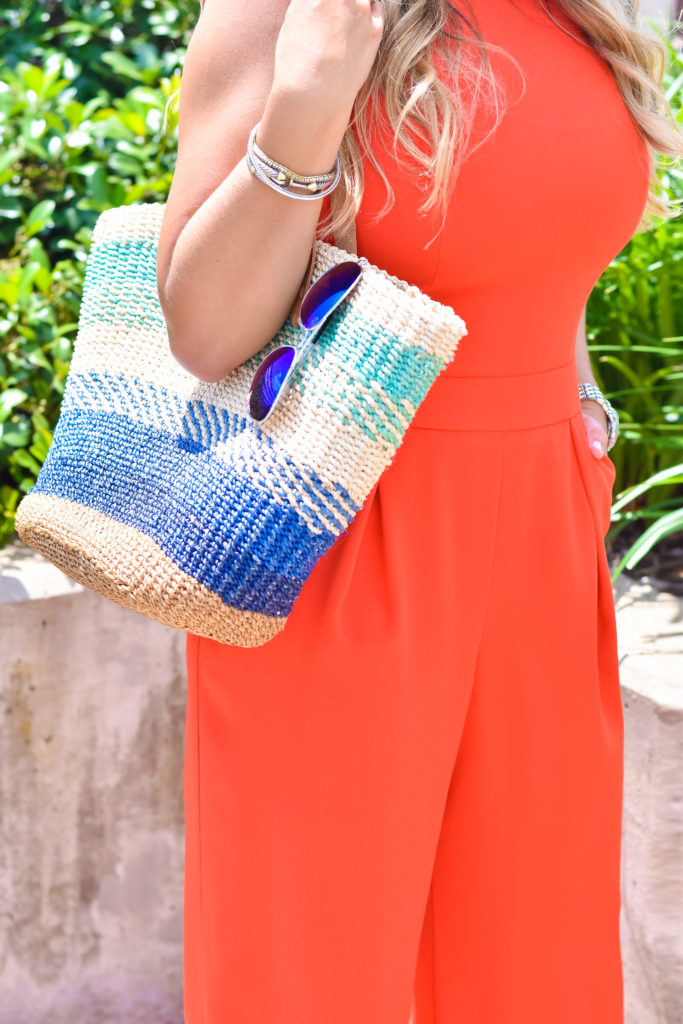 SHOP THE POST:
jumpsuit: Neiman Marcus | similar beach bag: Nordstrom | similar beach bag: Nordstrom | similar beach bag: Nordstrom | blue aviators: Nordstrom | similar fedora: Nordstrom | similar fedora: Banana Republic | similar fedora: Nordstrom | nude pumps: Nordstrom | similar (total steal) nude pumps: Nordstrom | gold ring: Nordstrom | Michele band: Nordstrom | David Yurman bracelet: Neiman Marcus | David Yurman bracelet: Neiman Marcus | David Yurman bracelet: Neiman Marcus | finger nail polish Essie in "Marshmellow": Nordstrom | toe nail polish Essie in "She Said Yes": Norstrom" target="_blank">Accessory Concierge | Michele watch: Nordstrom | Michele band: Nordstrom | David Yurman bracelet: Neiman Marcus | David Yurman bracelet: Neiman Marcus | David Yurman bracelet: Neiman Marcus | finger nail polish Essie in "Marshmellow": Nordstrom | toe nail polish Essie in "She Said Yes": Norstrom
Kisses and sun-kissed wishes,