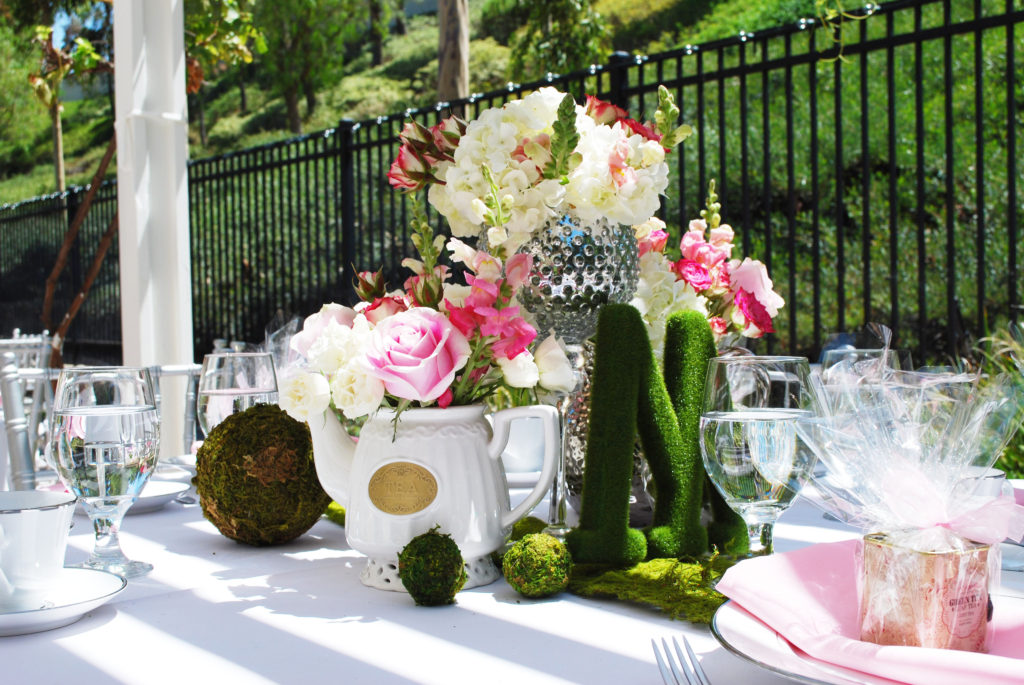 A few weeks ago I hosted a bridal shower for my best friend, Nikki.  Today I want to share some of the recipes and photos from her special tea party.
RECREATE THE LOOK: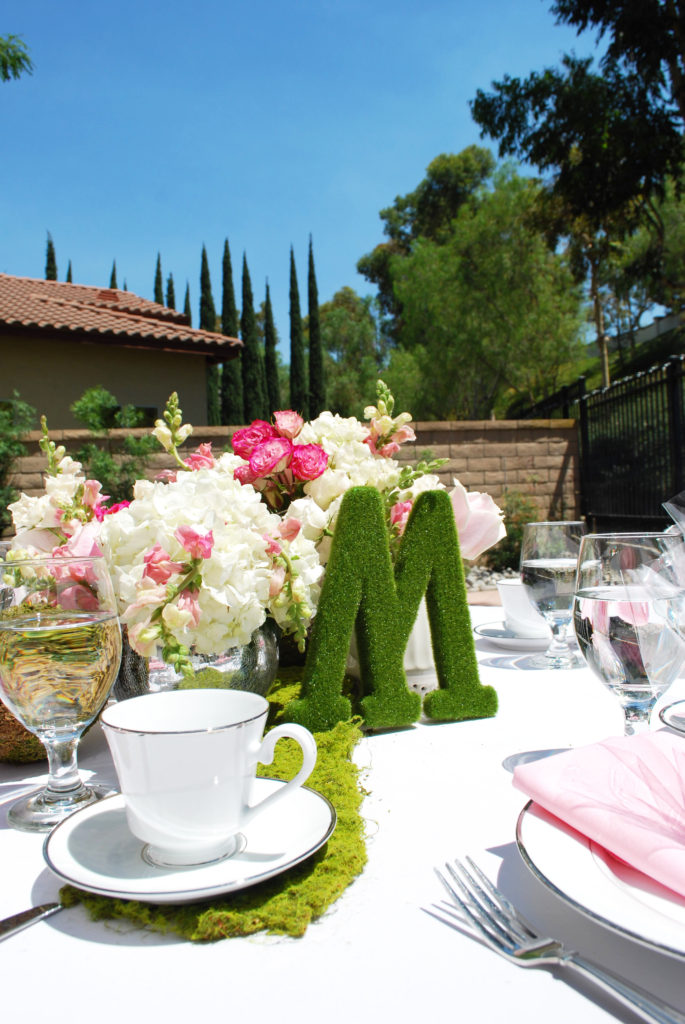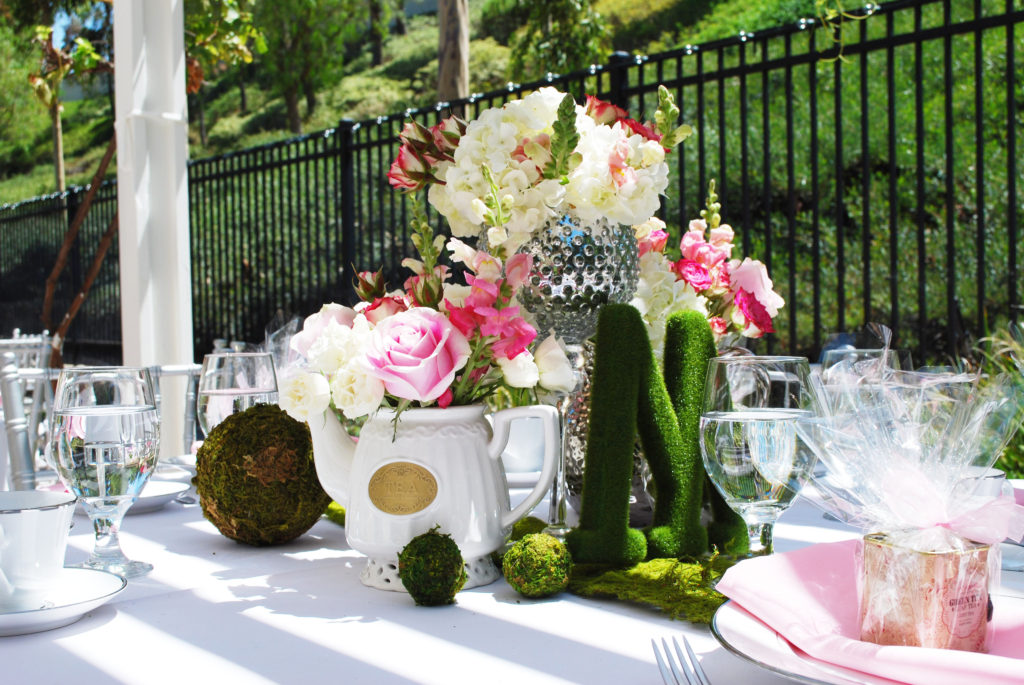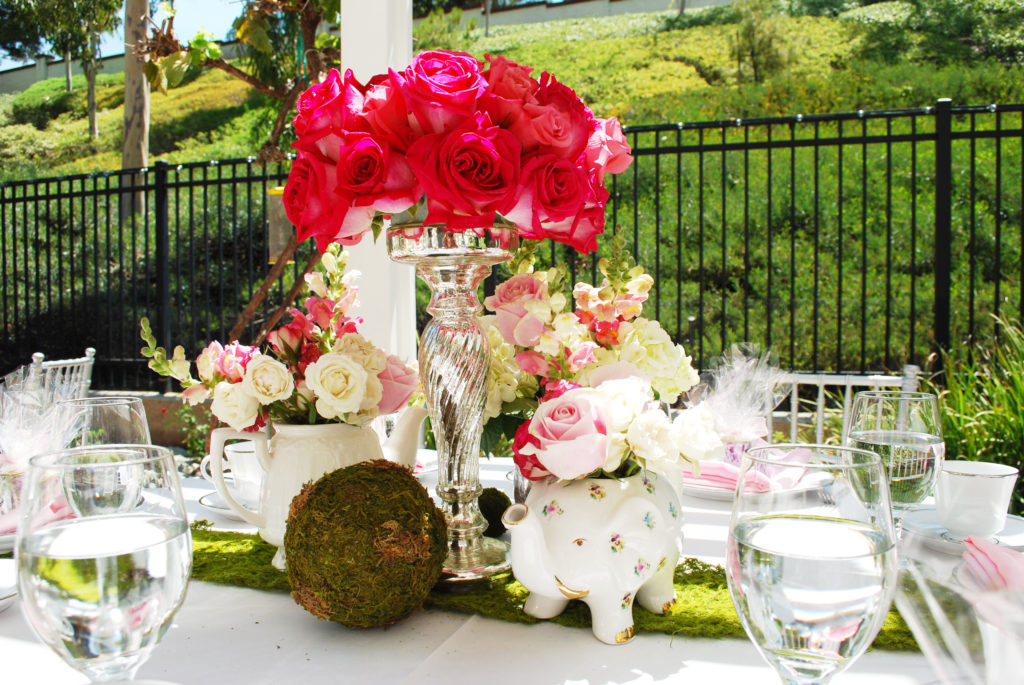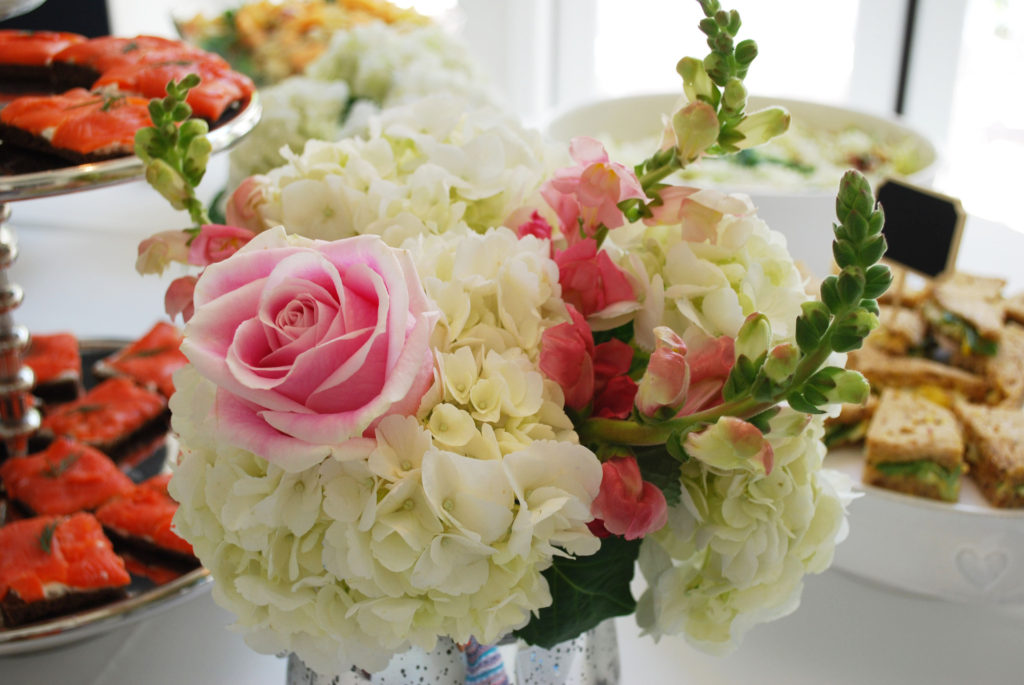 Her wedding colors were blush so for the shower I wanted to stay in the pink theme. Using tea pots I created floral centerpieces. Moss "M's" also graced the table.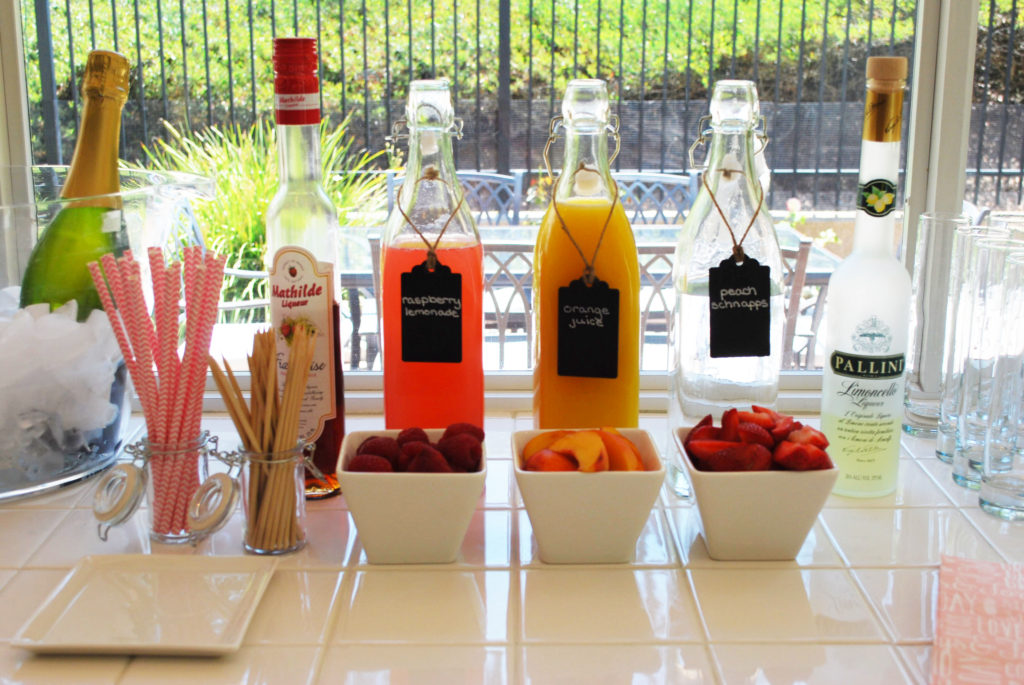 Yeah tea is fun and all, but what's a shower without some bubbly? I created a mimosa bar for our guests with various fruit juices and fresh fruit.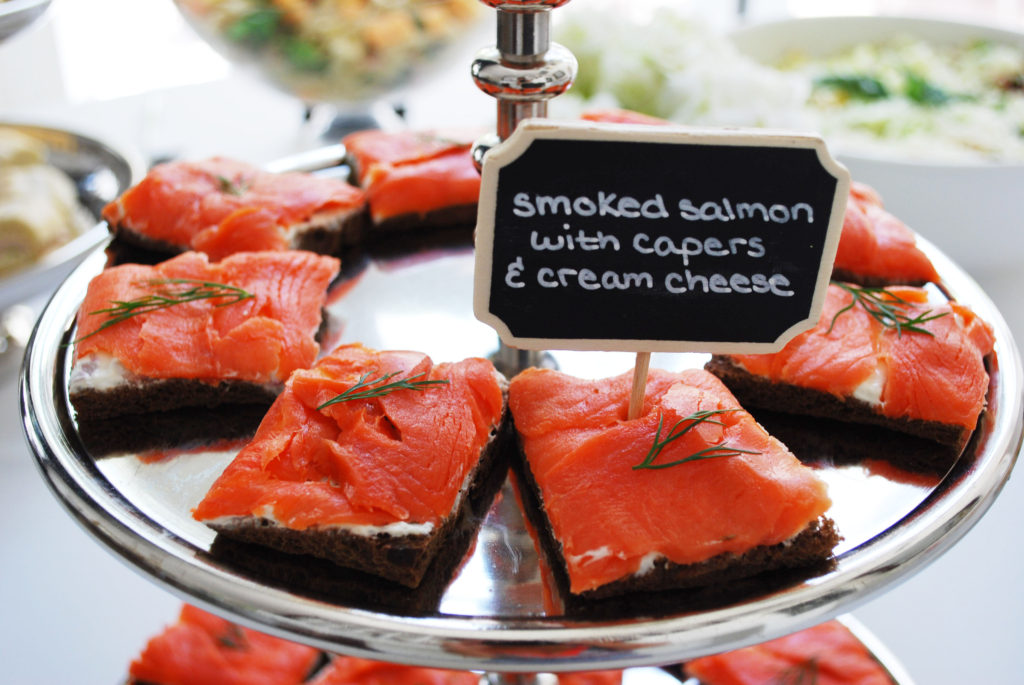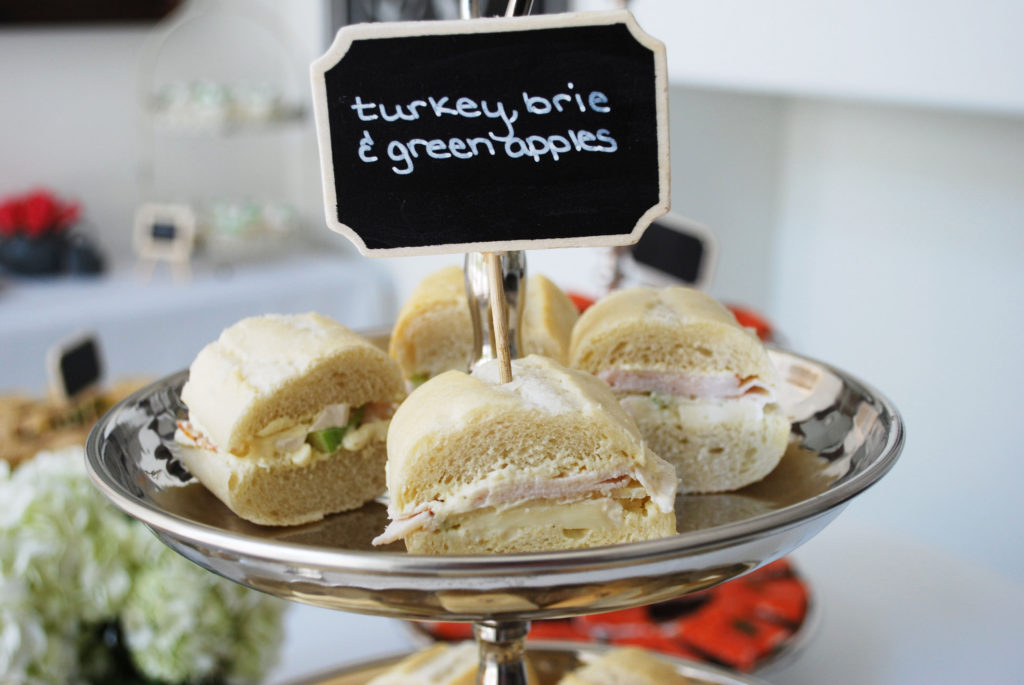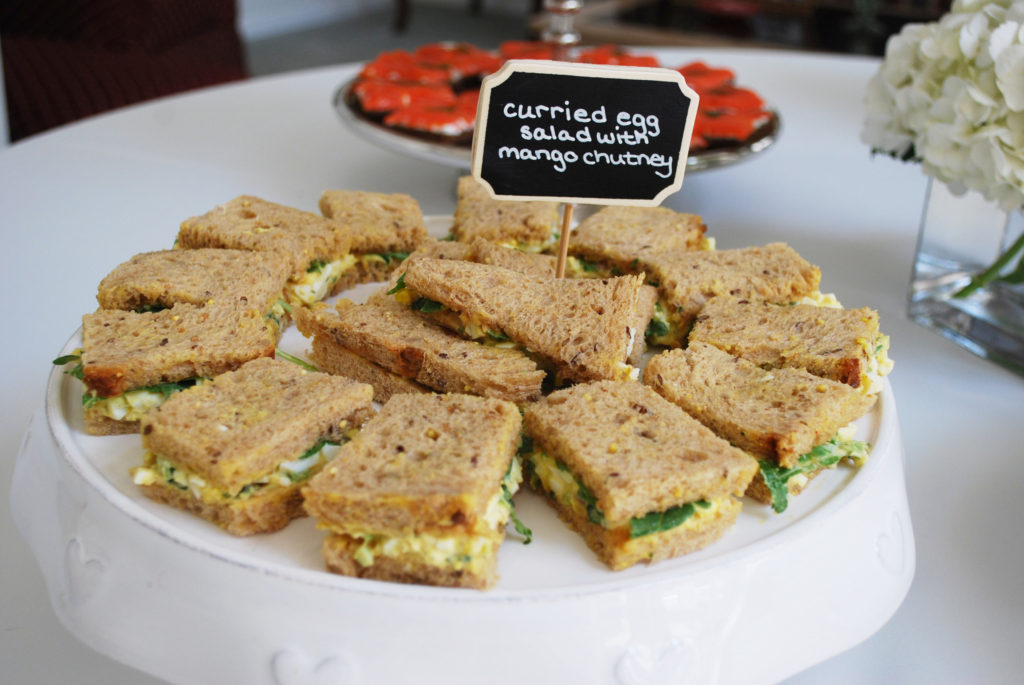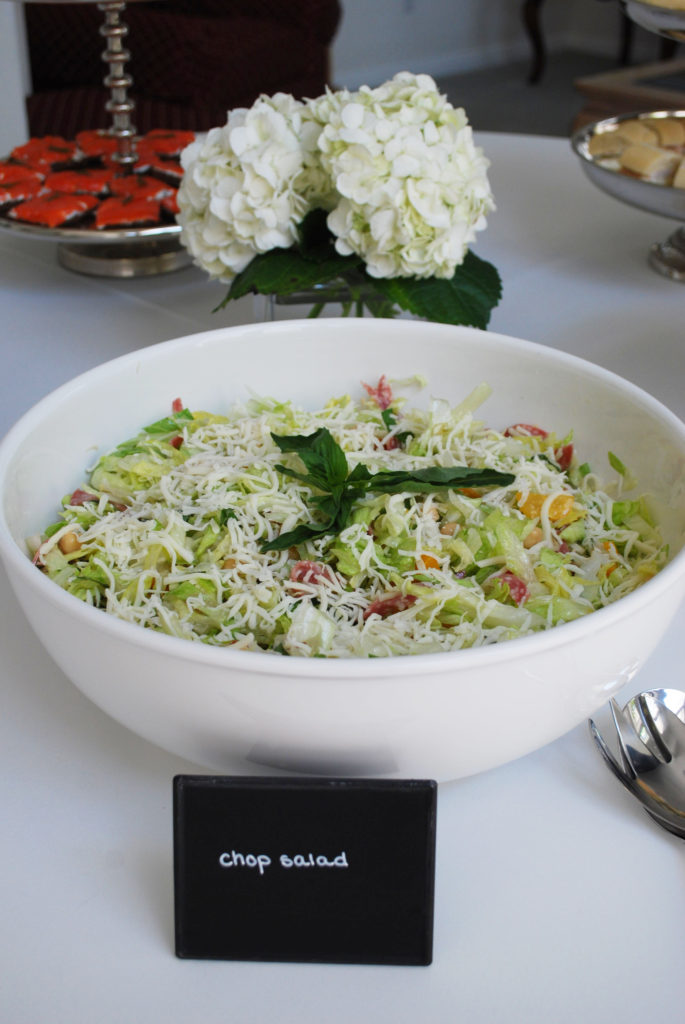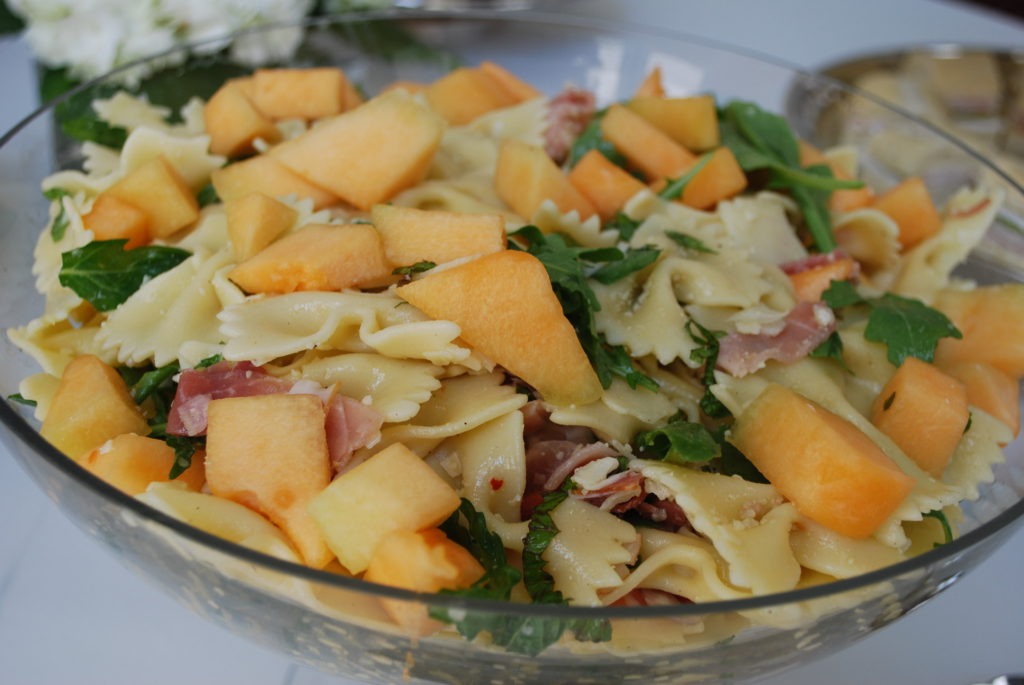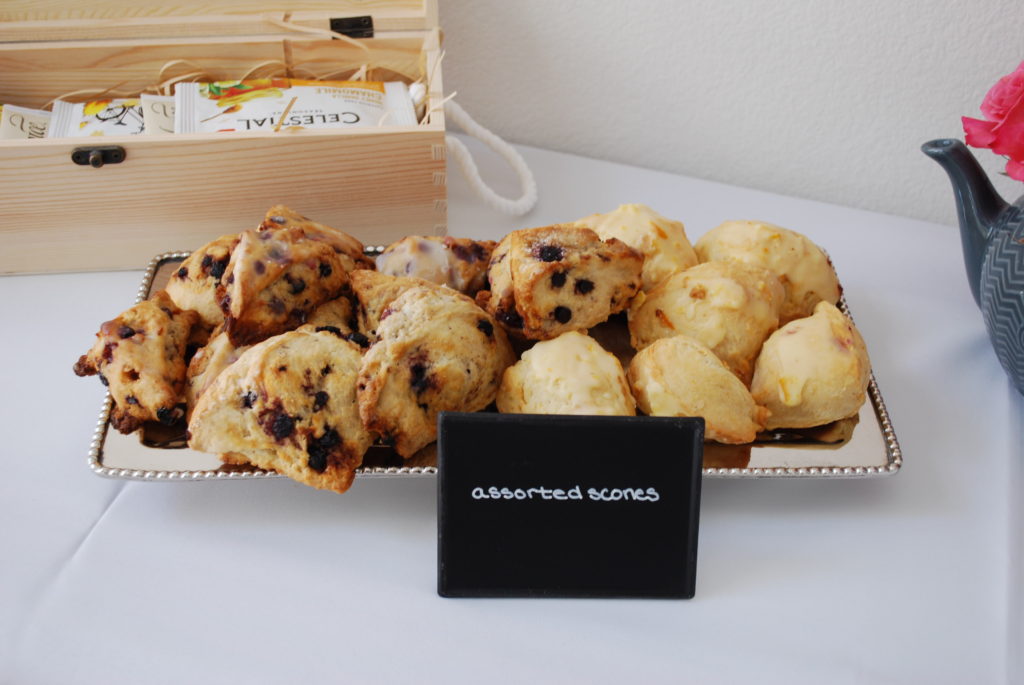 I served 3 different types of tea sandwiches, two salads and assorted scones.
SMOKED SALMON WITH CAPERS AND CREAM CHEESE TEA SANDWICHES
Ingredients:
1 cup finely chopped red onion
4 ounces cream cheese, room temperature
3 tablespoons chopped chives
1 tablespoon chopped fresh dill
1 tablespoon drained capers
12 slices thin pumpernickel bread
6 ounces thinly sliced smoked salmon
Directions:
Mix red onion, capers, dill, chives and cream cheese in small bowl. Let stand 10 minutes.
Spread each bread slice with about 1 tablespoon cheese mixture to cover.
Top with a layer of salmon and garnish with dill.
Cut into 4 small squares.
TURKEY BRIE AND GREEN APPLE TEA SANDWICHES
Ingredients:
1 stick of butter, softened
2 tablespoons Dijon mustard
1 8-ounce French baguette
6 ounces thinly sliced turkey breast
1/4 pound Brie cheese, thinly sliced
1 cup thinly sliced green apple
1/8 teaspoon freshly ground black pepper
Directions:
Combine butter and mustard in a small bowl.
Cut bread in half lengthwise and spread butter mixture on bottom half of loaf.
Top with turkey, apple, pepper and cheese.
Cut into 2 inch pieces.
CURRIED EGG SALAD WITH MANGO CHUTNEY
Ingredients:
1/4 cup mayonnaise
3/4 teaspoon curry powder
1/8 teaspoon celery salt
3 to 4 drops of Tabasco
3/4 teaspoon ground cumin
1 teaspoon Dijon mustard
1 tablespoon fresh lemon juice,
1 jar mango chutney
6 hard-boiled large eggs, chopped
1/4 cup finely chopped celery
3 scallions, chopped
1 cup arugula
1 loaf wheat bread
Directions:
In a bowl stir together mayonnaise, curry powder, celery salt, Tabasco, cumin, mustard, lemon juice,
eggs,celery, and scallions and season the salad with salt and pepper. Set aside.
Spread a thin layer of chutney on both pieces of bread, top with egg salad and arugula. Place top piece of bread on sandwich and slice in 1/2.
ITALIAN CHOP SALAD
Ingredients:
1/4 cup EVOO
3 tablespoons white wine vinegar
1 small clove garlic, pressed
1 teaspoon dry mustard
1 teaspoon dried thyme
1 teaspoon dried oregano
S&P
1 can of chickpeas, drained
8 cups iceberg lettuce, chopped
2 cups shredded mozzarella cheese
3 ounces salami, thinly sliced
1 cup black olives
1 cup tomatoes, chopped
1/2 cup fresh basil, chopped
Directions:
Combine EVOO, vinegar, garlic, dry mustard, thyme and oregano in a small jar and season with a pinch of salt and freshly ground black pepper. Shake the dressing well.
Add the chopped lettuces to a large bowl and the remaining ingredients.
Toss with dressing and serve.
MELON AND PROSCIUTTO SALAD
Ingredients:
8 ounces uncooked bow tie pasta
1 1/2 tablespoons fresh lemon juice
1 1/2 tablespoons white wine vinegar
1/4 teaspoon Dijon mustard
1/4 teaspoon salt
1/4 teaspoon black pepper
1/8 teaspoon ground red pepper
1 garlic clove, coarsely chopped
2 1/2 EVOO
1 cup baby arugula
3/4 cup diced cantaloupe
1/4 cup thinly vertically sliced shallots
2 tablespoons torn mint leaves
2 ounces thinly sliced prosciutto, cut into 2-inch-long strips
1 ounce shaved Parmigiano-Reggiano cheese
Directions:
Cook pasta according to package directions. Drain and cool to room temperature.
Combine lemon juice and next 6 ingredients in a food processor; process to blend. With processor on, slowly pour EVOO in and blend for 15 seconds.
Combine cooled pasta, arugula, cantaloupe, shallots, mint, and prosciutto in a large bowl. Drizzle the dressing over salad just before serving, and toss gently to coat. Top salad with cheese.
Kisses and shower wishes,