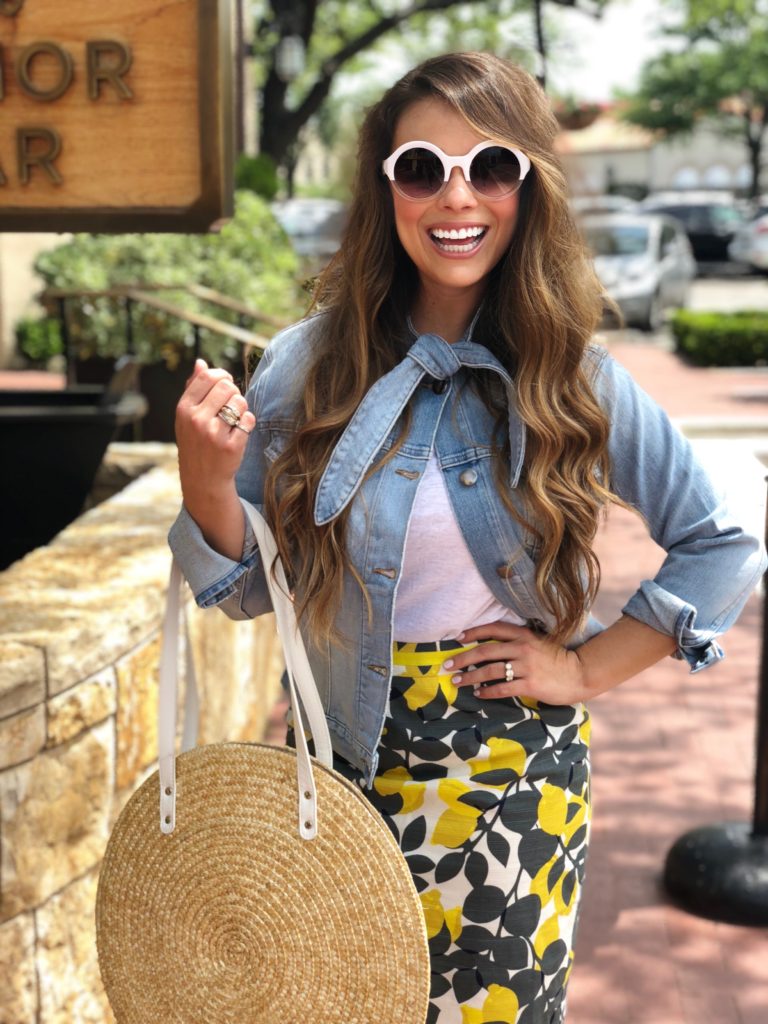 Good morning friends!  It's been awhile!  I have been so overwhelmed with wedding planning, the blog has unfortunately had to to take a back seat, but things are back up and running now!  Can I get a "yay"?!  Over the next couple weeks I'll be sharing some of the planning process with y'all and also a sneak peek of my registry and a round-up of my week long stay at La Quinta Resort (where we're getting married). So stay tuned for all that excitement!
Today however I am talking summer fashion because well, its like 900 degrees all over the country!  Summer fashion should always be fresh and bright and I love wearing fruity prints- especially lemon!  Today I am sharing this adorable lemon print look that just screams "summer" plus more of my favorite and must have lemony pieces for summer.


I paired this adorable lemony midi skirt with a simple white tank, a straw bag that is just perfect for summer, nude heels, retro white sunglasses, raffia hoops and a sassy denim jacket (see below for denim jacket- its available at multiple retailers).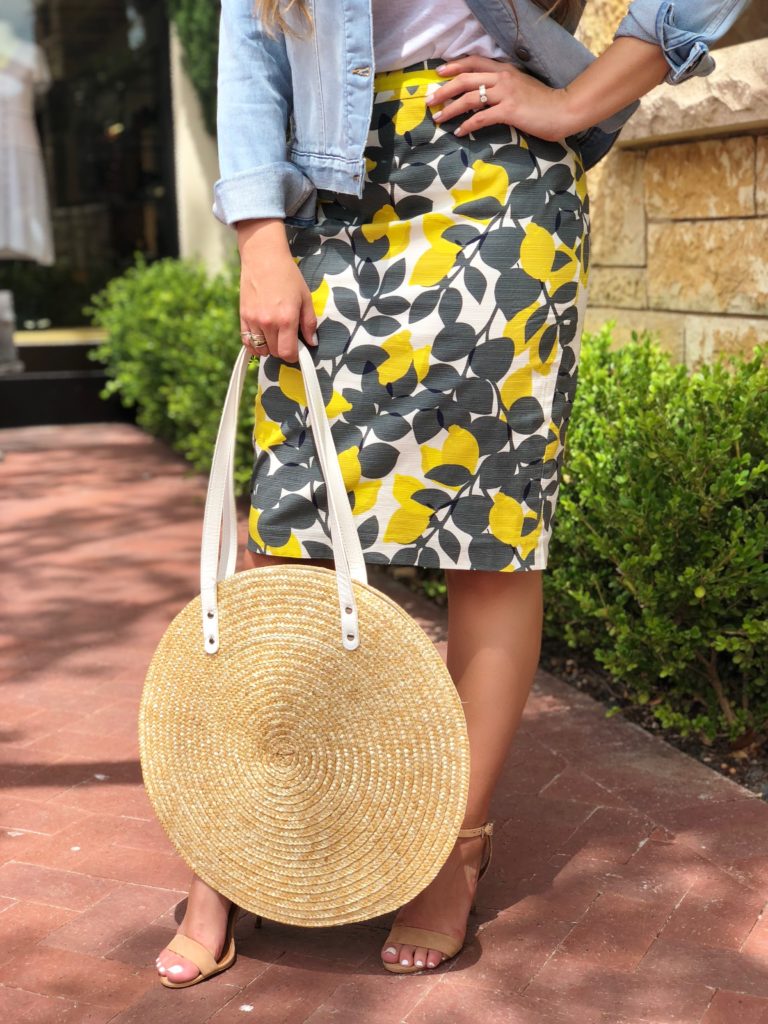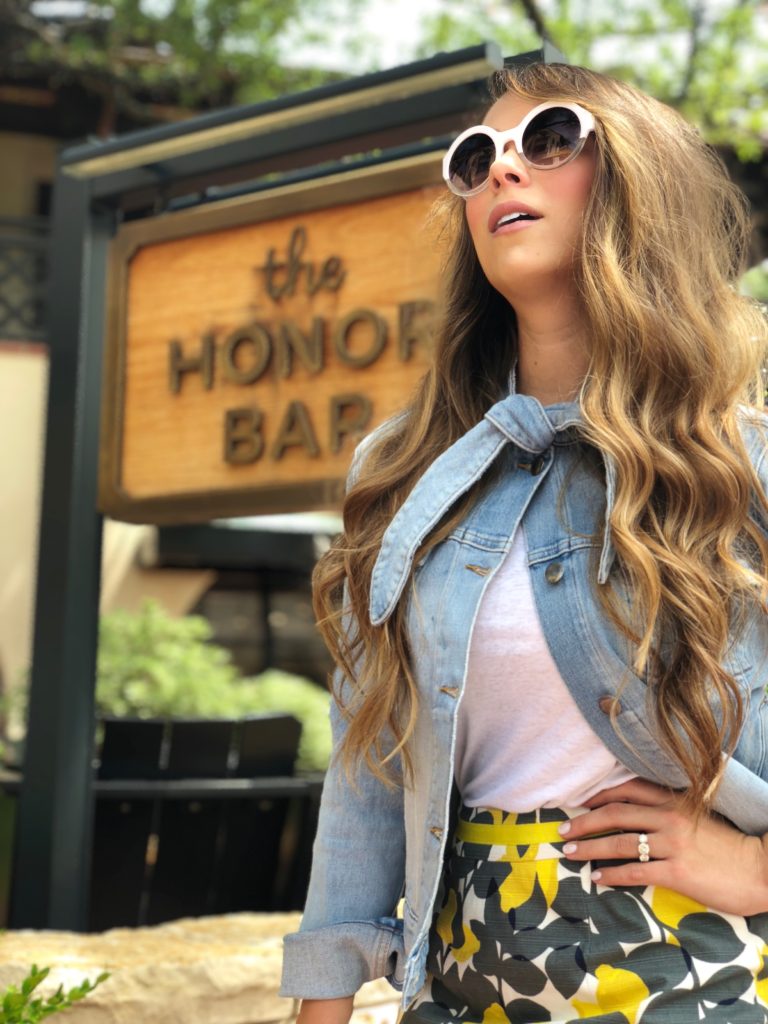 Kisses and lemony wishes,