"Cooking with love provides food for the soul." -Unknown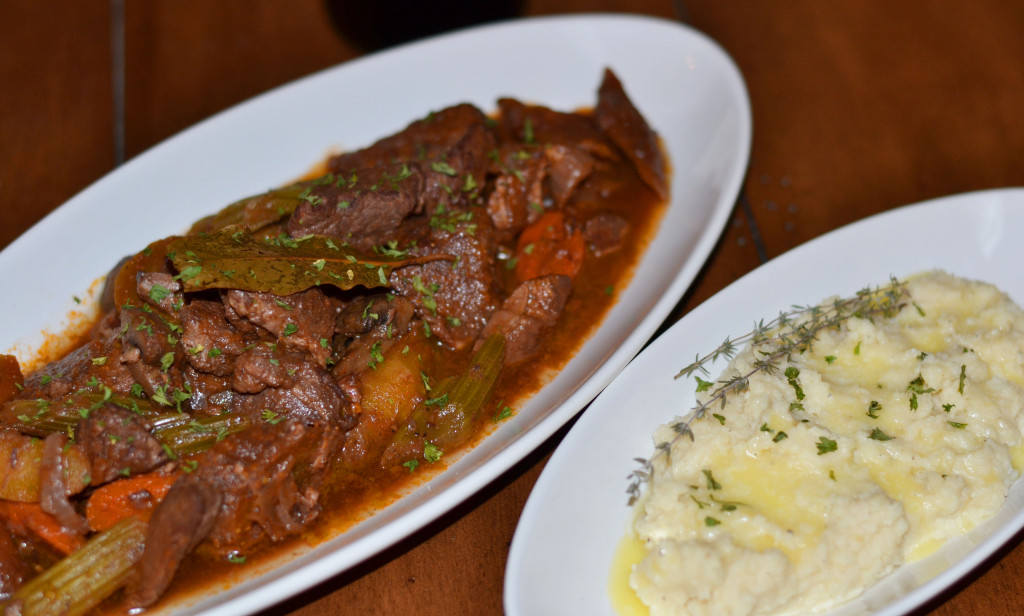 It's safe to say it's officially winter here in Dallas.  The temperatures have dropped and there's no better way to stay warm and cozy than a tasty and hardy meal.  This Beef Bourguignon and make ahead mash potatoes will hit the spot.  Just add a nice bottle of red, some crusty bread and make a nice fire.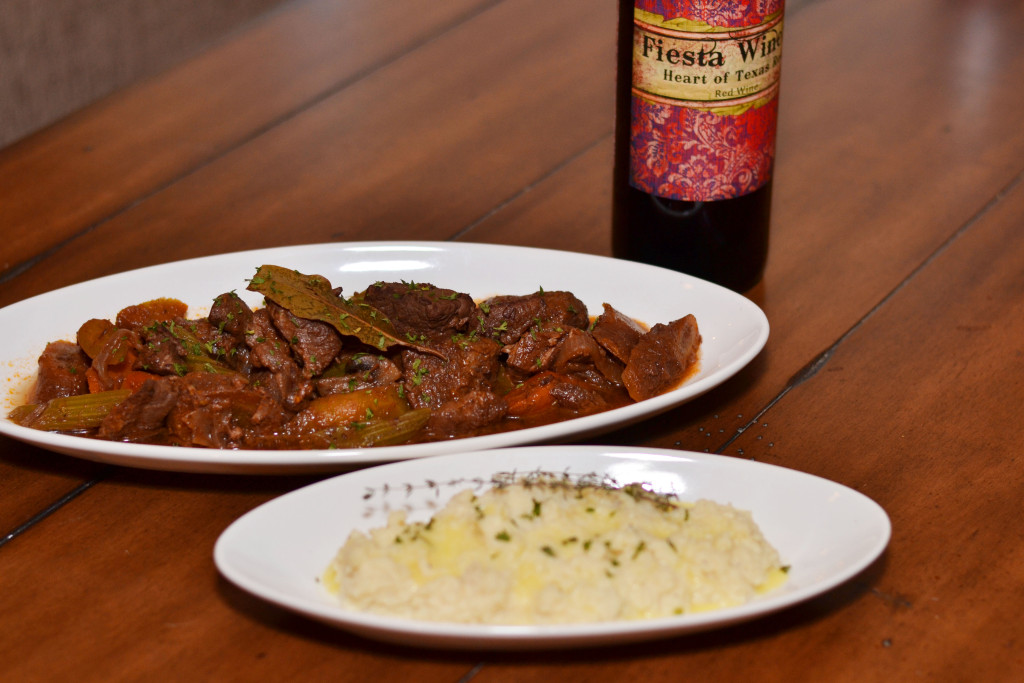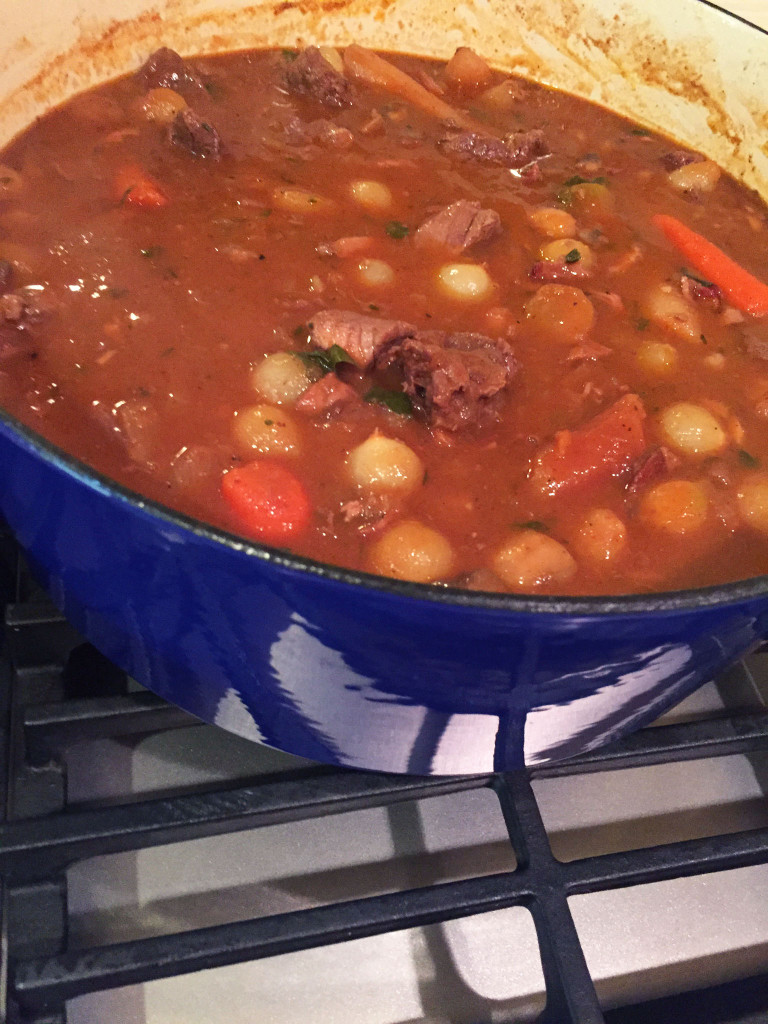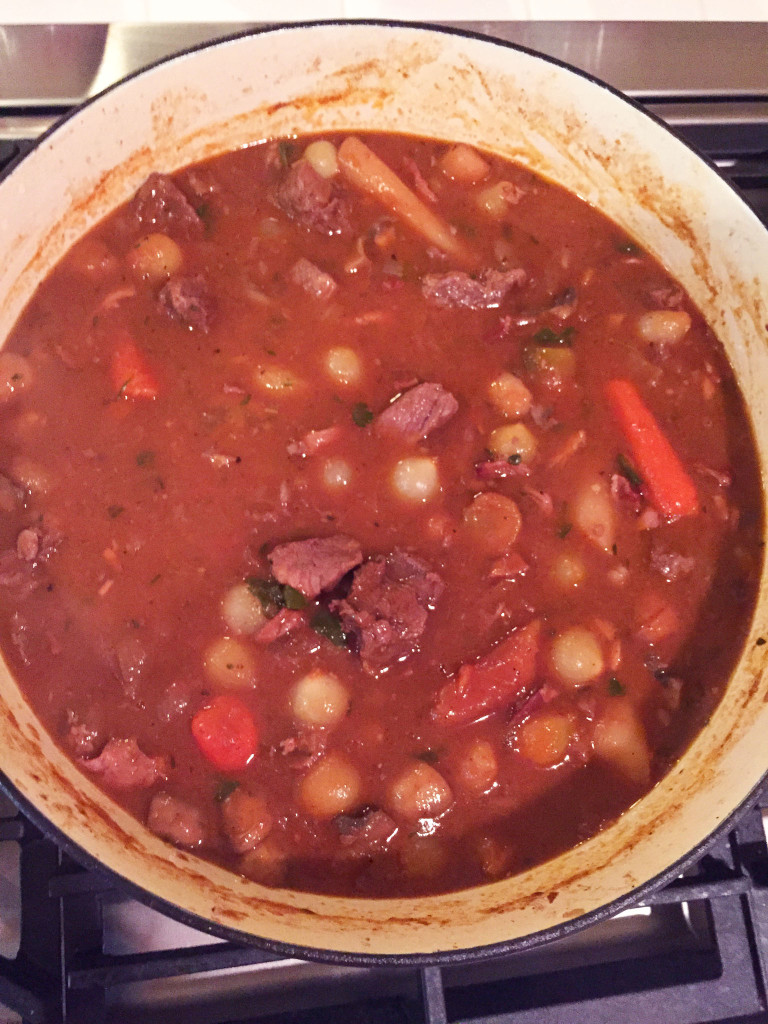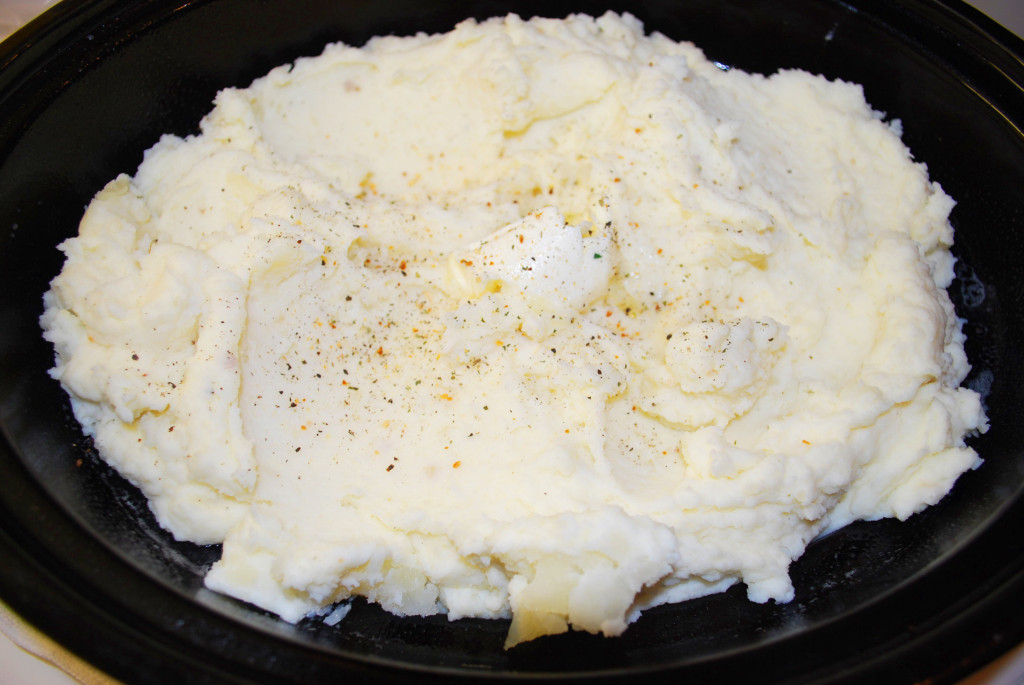 BEEF BOURGUIGNON
Ingredients:
1 tablespoon EVOO
8 ounces center cut bacon, diced
2 1/2 pounds chuck beef cut into 1-inch cubes
salt
black pepper
1 pound carrots, sliced into 1-inch chunks
2 yellow onions, sliced
3 teaspoons chopped garlic
1/2 cup Cognac
1 (750 ml.) bottle good dry red wine such as Pinot Noir
2 cups beef broth
3 tablespoons tomato paste
2 teaspoons fresh thyme leaves
4 tablespoons unsalted butter
6 tablespoons all-purpose flour
1 pound frozen whole onions
1 pound fresh mushrooms, thickly sliced
Directions:
Preheat the oven to 250 degrees F.
Heat olive oil in a large Dutch oven.
Add the bacon and cook over medium heat for 10 minutes, stirring occasionally, until the bacon is browned. Remove the bacon with a slotted spoon to a large plate.
Dry the beef cubes with paper towels and then sprinkle them with salt and pepper. Then coat with flower.
In batches in single layers, sear the beef in the hot oil for 3 to 5 minutes, turning to brown on all sides. Remove the seared cubes to the plate with the bacon and continue searing until all the beef is browned. Set aside.
Add carrots, and onions, S & P to the fat in the pan and cook for 10 to 15 minutes, until the onions are lightly browned. Add the garlic and cook for 1 more minute. Add the Cognac, stand back, and ignite with a match to burn off the alcohol.
Put the meat and bacon back into the pot with the juices. Add the bottle of wine plus enough beef broth to almost cover the meat. Add the tomato paste and thyme.
Bring to a simmer, cover the pot with a tight-fitting lid and place it in the oven for about an 1 hour and 15 minutes or until the meat and vegetables are tender when pricked with a fork.
Combine 2 tablespoons of butter and the flour with a fork and stir into the stew. Add the frozen onions.
Saute the mushrooms in 2 tablespoons of butter for 10 minutes until lightly browned and then add to the stew.
Bring the stew to a boil on top of the stove, then lower the heat and simmer for 15 minutes. Season to taste.
MAKE AHEAD MASH POTATOES
Ingredients:
8 large Russet potatoes
8 oz. cream cheese
1 c. sour cream
2 tsp. garlic salt
1/2 tsp. pepper
paprika
butter
Directions:
Cook potatoes in boiling water.
Drain and mash well.
Beat together cream cheese and sour cream.
Add mixture to the potatoes and mash.
Beat in S & P and garlic salt.
Transfer to a crockpot.
Dot with butter and sprinkle with paprika.
Cover and chill for up to 5 days.
Bring to room temperature before heating in crockpot.
Kisses and cozy kitchen wishes,