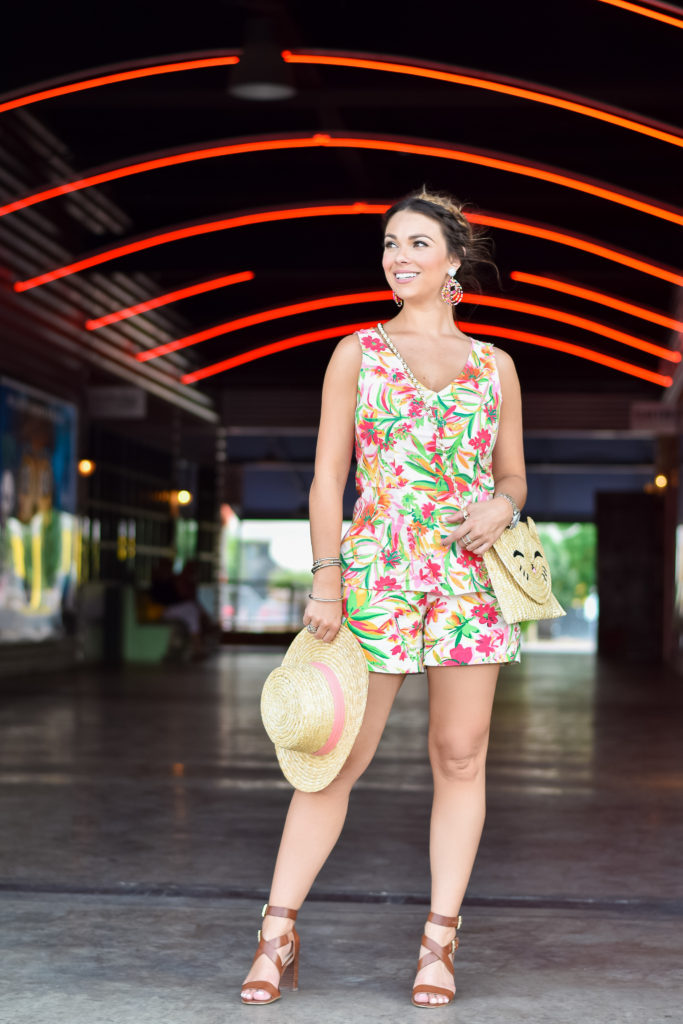 If you guys have been following me here on the blog or on social media you now I am obsessed with co-ords or "twosies".  I think they are so fun and so chic and I so can't get enough of them!  Today I am sharing this affordable top and short co-ord look plus more co-ords to swoon over and styling tips!  Keep reading for full details!
One thing I love about co-ords is you get 3 separate looks from them.  Wear them as a set or break it up and pair it with other pieces.  For today's affordable co-ord (top, shorts) look, I added bold earrings, a fun straw bag, a boater hat and simple block heels (similar here and here).  This top would be adorable with white jeans and a chambray blazer and these shorts would pair perfectly with any white top our blouse.

more co-ords to fall in love with


5 co-ord styling tips:
 Make sure the pieces work separately!  If they don't you're not really getting their full benefit.
Play around with size.  Co-ords are usually sold separately so buy appropriate sizing.  I usually have to go a size bigger in bottoms.
Pick a solid color.  If you aren't sure if this whole co-ord thing is your style start with a solid color co-ord.  If you like the look, work your way up to bold and bright prints.
Mix and match.  Mix and match co-ords with other co-ords.
Be bold!  Don't be afraid to mix and match prints and patterns.  This will keep the look fun and fresh!
Kisses and matchy matchy wishes,
PS:  Like this post? Then you'll love this one!