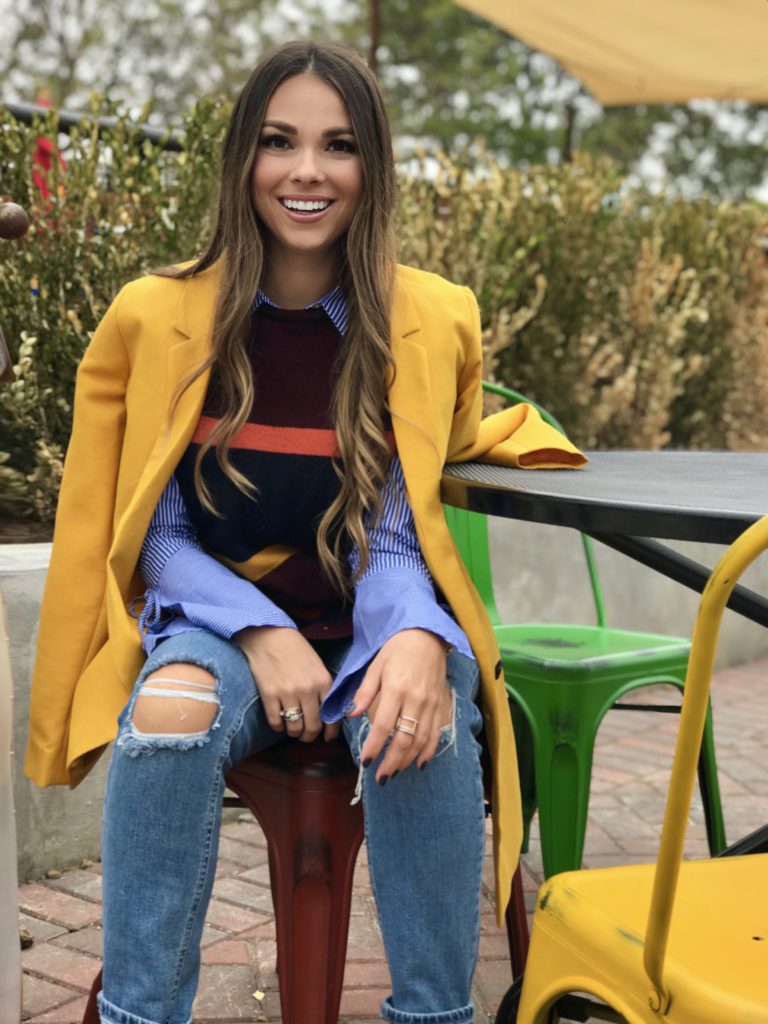 Good morning!  I hope you guys are having a wonderful weekend.  Walker and I went out with some friends who are in town from Miami last night which was fun!  Today we will watch church online and work, work, work!  Since we will be out of town visiting my parents for almost a week, we both really want to get caught up on work.  Tonight for dinner I'm making Keto pizza!!  Is it bad I am already excited for it?
But onto fashion!  Today is another installment of my fall fashion trend series.  Today's featured trend is jewel tones! Oh la la!  Jewel tones are the perfect color palette for not only fall, but the Holidays!  These rich and romantic tones feel fancy, lux and dressy!
Keep reading for details on this look and a full run down of my top 20 fall fashion trends!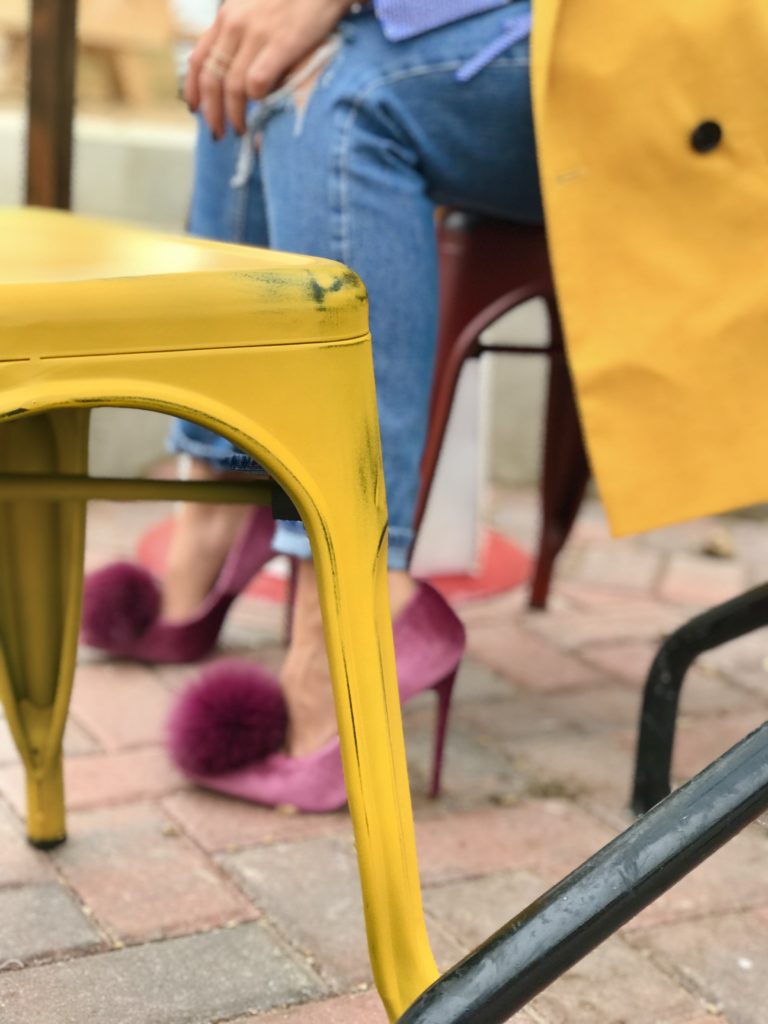 I paired this gold blazer with a sapphire and garnet stripped sweater vest, a blue and white bell sleeve dress shirt, mom jeans, and pink tourmaline fur embellished heels.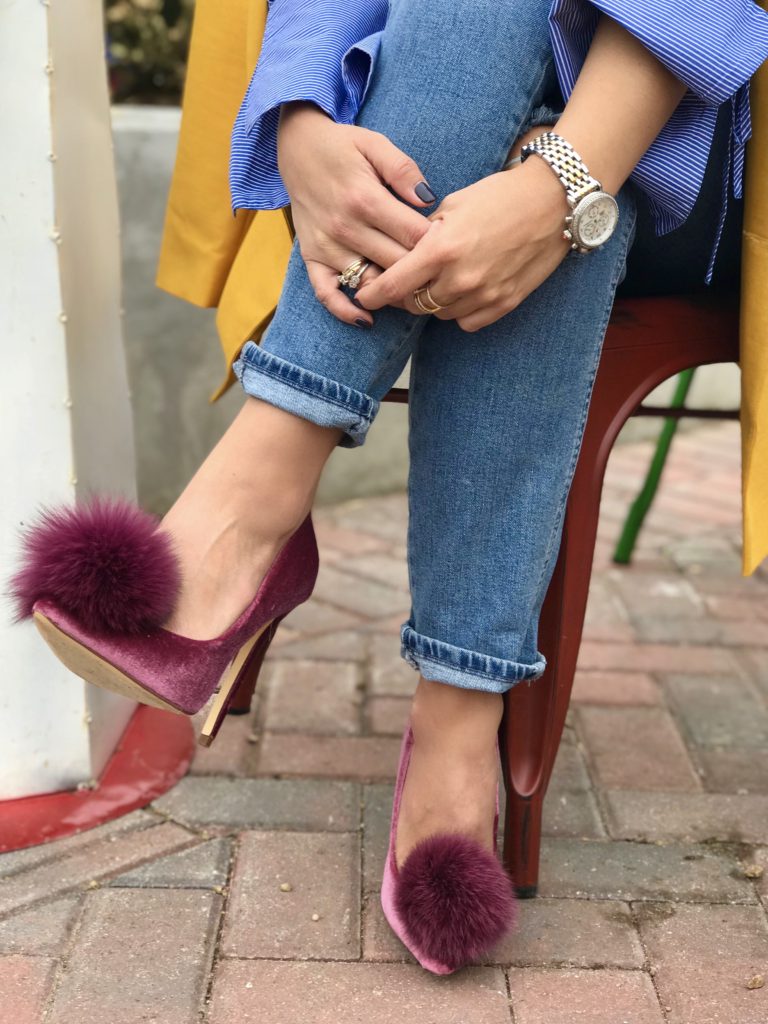 Top 20 Fall Fashion Trends

2.  Monochromatic red- red from head to toe.

3.  Florals.

4. Pajamas in public. Now this is a trend I can get behind!

5.  Fun with fur! Think bright colors and bold prints.

6. Fishnet tights.

7.  Fringe. Feeling like a flapper?

8.  Sheer layering.

9.  70's plaid! Plaid-a-delic, baby!

10. Retro hats.

11.  Victorian collars.

12.  Canadian Tuxedo, some may say. Denim on denim!

13.  Midi- skirts and dresses.

14. Sherling? Sure thing!


16.  Bodysuits.

17. Jewel tone velvet. How regal!

18.  One shoulder pieces.

19.  Leather, duh.

20.  Lingerie inspired pieces. Oh la la!

I hope you enjoyed this jewel tones post!  Next Sunday will be my final Fall Fashion Trends Series post, but since y'all seemed to love it so much I will be doing something similar for winter fashion trends, so stay tuned for that!
Kisses and fall fashion trends wishes,