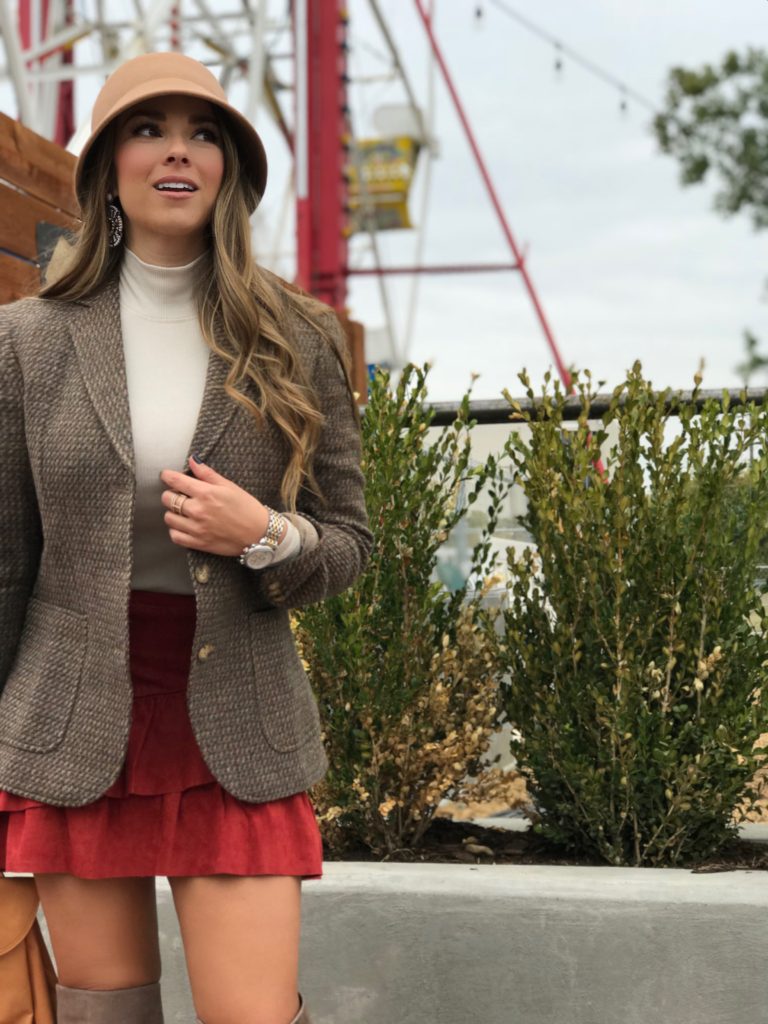 Happy Thursday gal pals! Can you believe this weather in Dallas this week?!  It feel so glorious and I am so excited the cooler temps have finally made their way to North Texas.
The beautiful colors of fall leaves have inspired today's fall fashion post.  This look is perfect for Thanksgiving or a boozy brunch and it totally makes me feel like Blair Waldorf, so #goals.
Keep reading for full look details PLUS more fall leave inspired fall fashion!

I pair this burnt orange suede mini skirt (it's under $40!)  with a simple cream ribbed turtleneck (also under $40!), a felt bucket hat, a tan backpack, tan suede over the knee boots and fun earrings.
More oranges to love.

Keep it neutral.

I love olive.

Mellow in yellow.

Check out this fall fashion post too!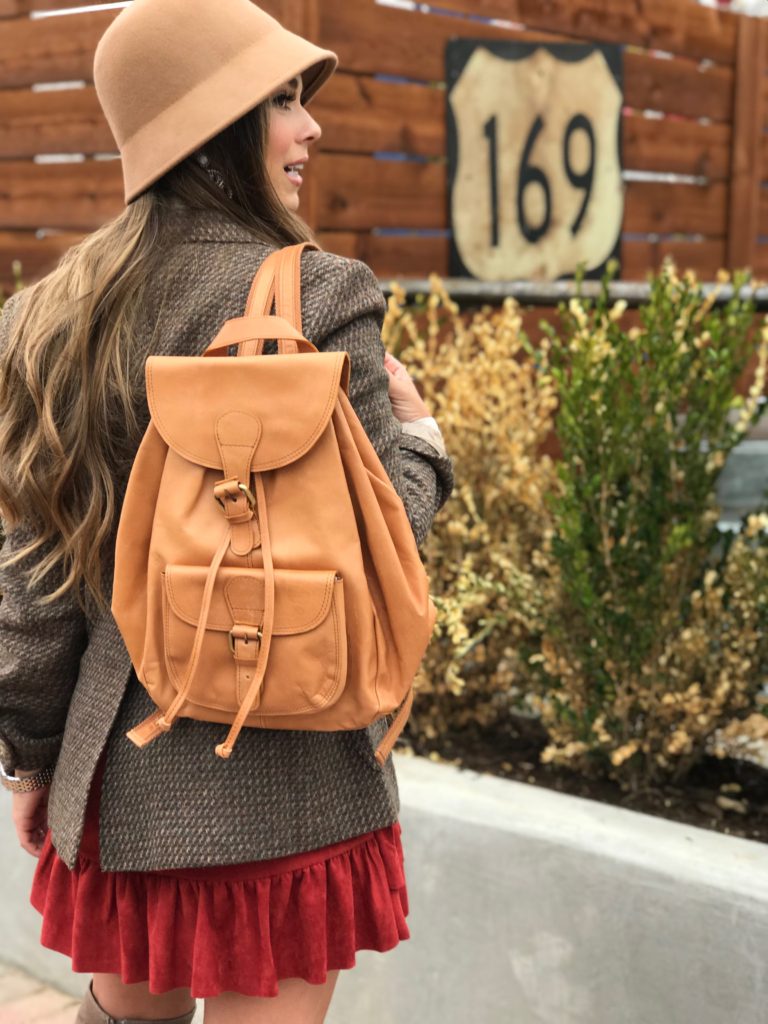 Kisses and fall fashion wishes,