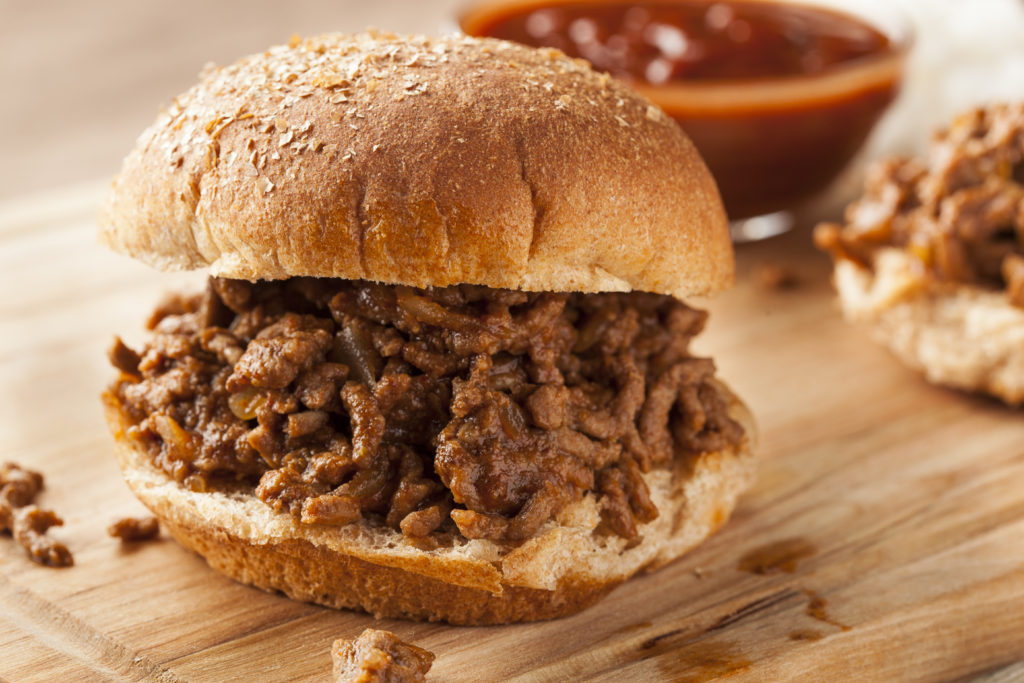 Football season is swiftly approaching and today I am sharing a game day recipe that is beyond easy but so so yummy! These sloppy joes are a guaranteed touch down for your game day celebration!

Ingredients:
1 pound ground beef
1/4 cup onion, chopped
1/2 tsp garlic powder
1/2 tsp onion powder
1 Tbsp yellow mustard
3/4 cup spicy BBQ sauce
2 Tbsp brown sugar
Whole wheat buns
1 Tbsp EVOO
Directions:
In a skillet over medium heat add EVOO
Once hot, add onion, garlic powder and onion powder and cook for 5 minutes
Add ground beef for about 10 minutes or until beef is fully cooked
Stir in mustard, BBQ sauce, and brown sugar
Mix thoroughly
Reduce heat and simmer for 15 minutes
Meanwhile, warm buns in the oven for 10 minutes at 350 degrees
Serve with a side of BBQ sauce
Like this recipe?  Check out my spicy meatball sliders, spicy bean dip and pot pie bites!
Kisses and Go Cowboys wishes,