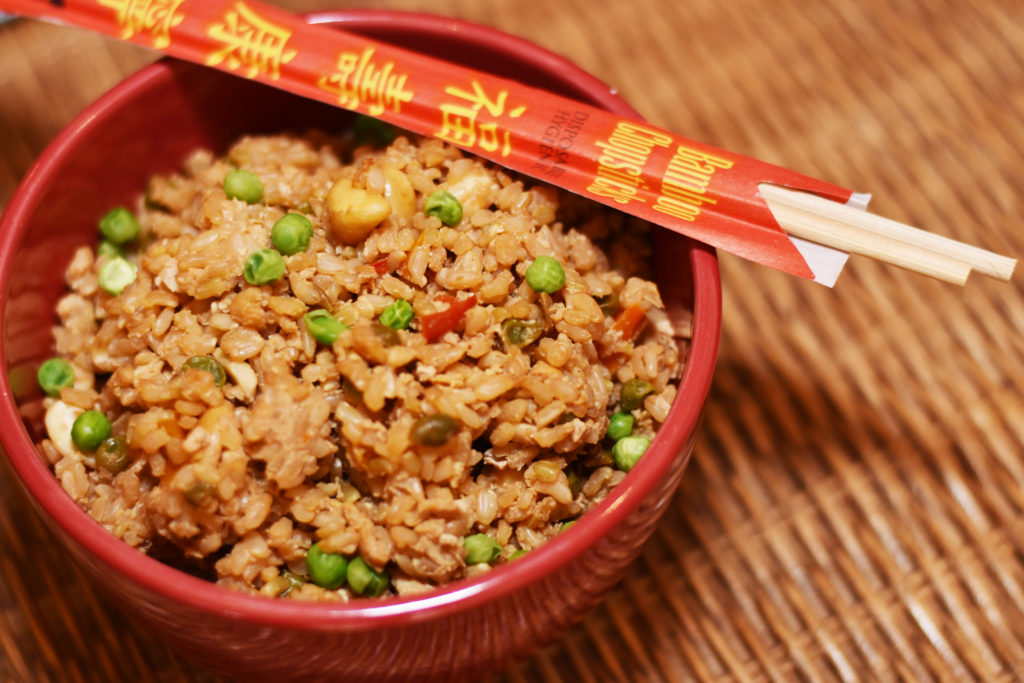 New Year, new you! I don't know about y'all, but my New Years resolution is to get back in shape and to live a healthier lifestyle. Today I am sharing an easy and healthy recipe that also tastes great! My brown fried rice. Keep reading for recipe details!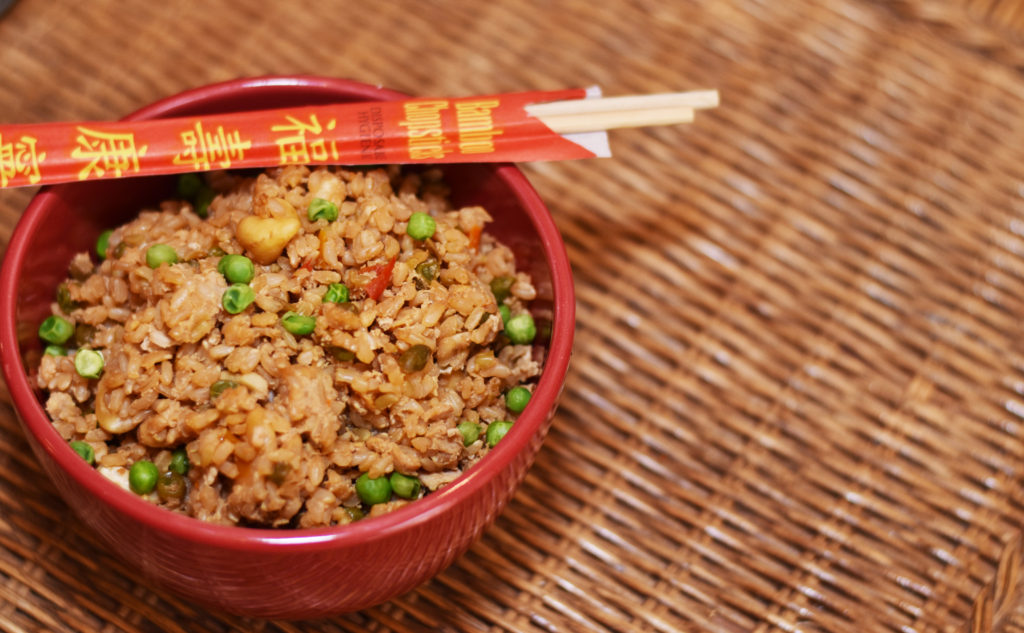 INGREDIENTS:
4 large eggs
1 large onion, chopped
1 tablespoon coconut oil
1/2 mushrooms, sliced
1 tablespoon minced garlic
3 tablespoons soy sauce
4 cups cooked brown rice
1 cup frozen green peas
1 tablespoon sesame oil
1 red bell pepper
1/2 cup canned pineapple, cubed
1/4 cup cashews
1 1⁄2 tablespoons sesame oil
DIRECTIONS:
Over medium heat cook garlic, onions, mushrooms and bell peppers in coconut oil. Cook for about 5 minutes.
Add soy sauce cooked rice. Continue to cook for about 3 minutes, stirring occasionally.
Add peas, cashews, pineapple, sesame oil and eggs. Stir until eggs are fully cooked.
Kisses and Happy New Year Wishes,