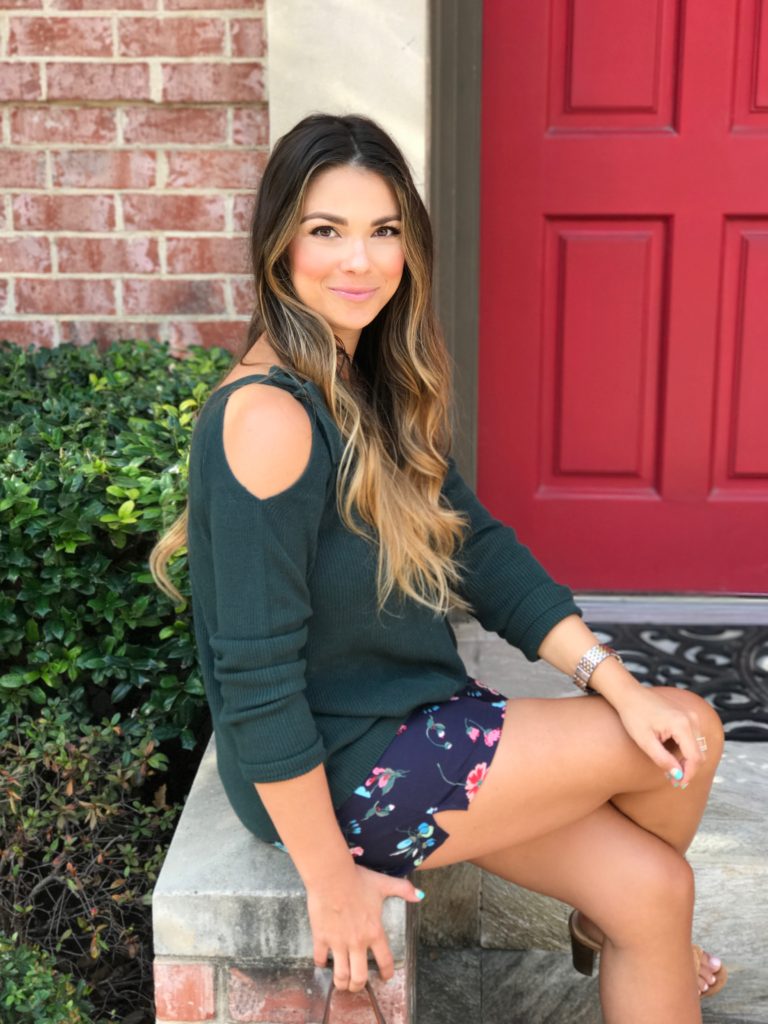 Is it spring yet or are we still in winter?  Well officially spring starts next week but the temps have still been a little chilly for my liking!  These transitional weeks from season to season can be difficult when it comes to outfit planning but today I am sharing a look that solves this weather dilemma!
During these weather confusing times I love pairing sweaters with shorts so keep reading for full details on this look!

Both this cold shoulder sweater (comes in baby pink as well) and my shorts (these babies are on sale) are from Loft.  I completed this look with block heels and a tote.
sweater | shorts | earrings | block heels | ring | tote
Kisses and where is spring wishes,