"The secret ingredient is always cheese." -Marc Johns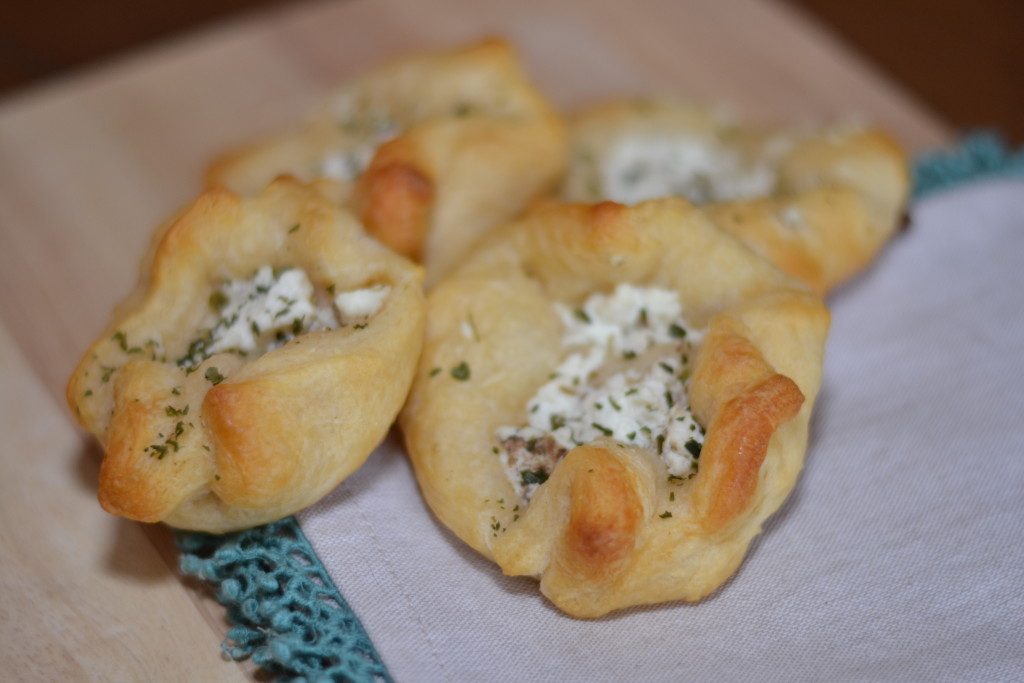 I know I always tell you my recipes are "so easy" or "so simple".  But I really think this one takes the easy-peasy cake. By themselves as an appetizer or on top of a salad these goat cheese purses are beyond amazing.  And did I mention easy?
LOOK CUTE WHILE YOU COOK:


click items to shop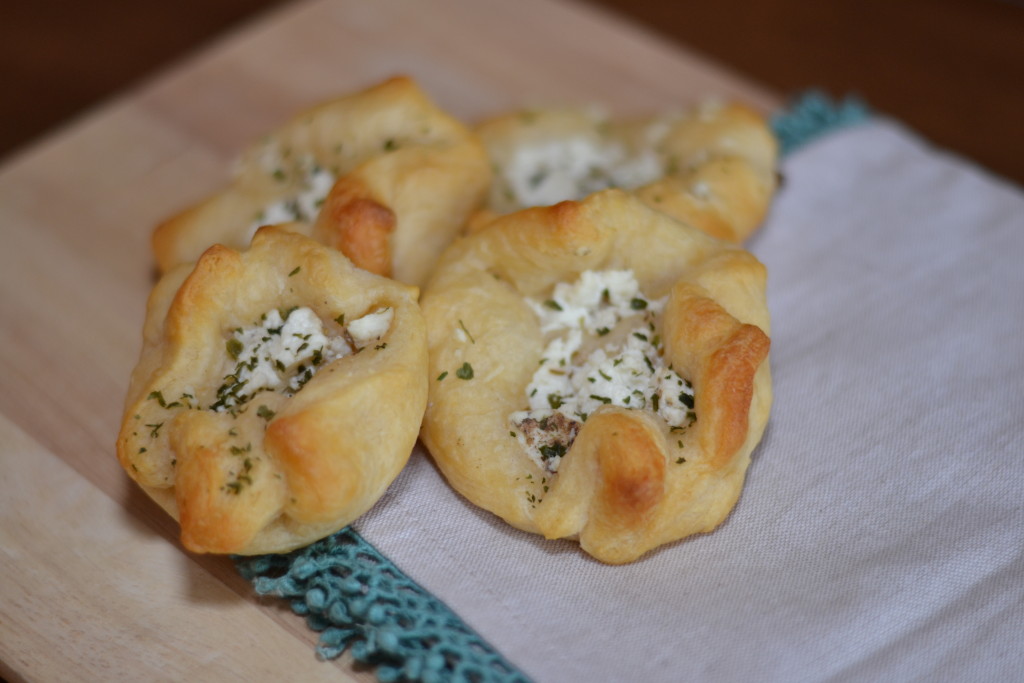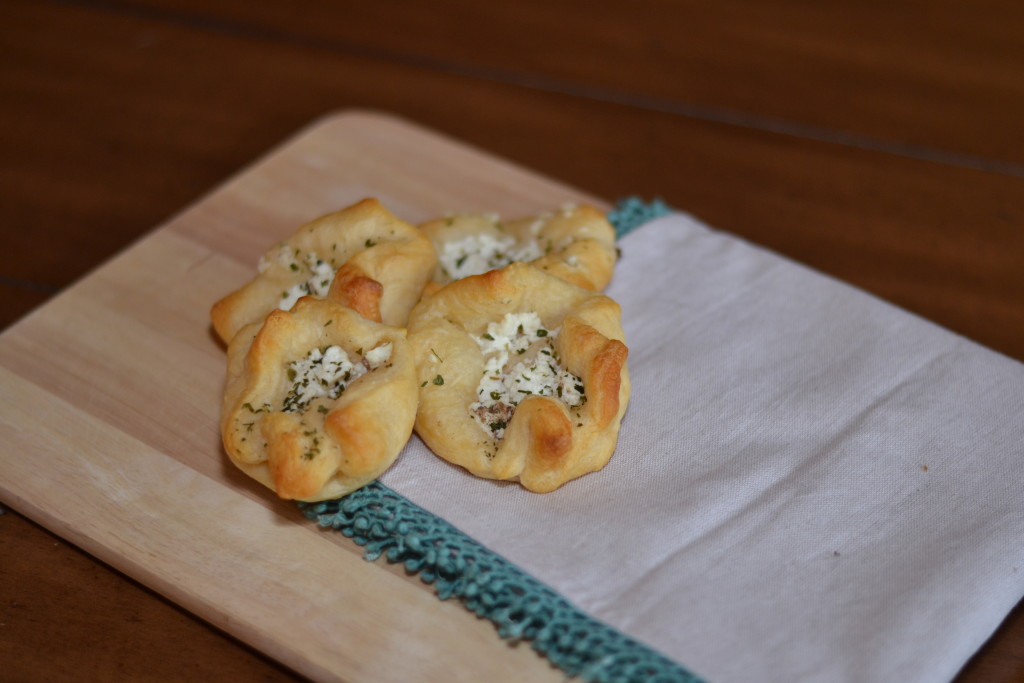 INGREDIENTS:
1 can (8 oz) refrigerated crescent dinner rolls
1 log of goat cheese
DIRECTIONS:
Heat oven to 350°F.
Unroll dough onto work surface. Press seams and perforations to seal. Cut dough into 6 squares.
Slice cheese into inch thick pieces.
Place 1 cheese on each square. Bring dough up around cheese; seal so dough completely covers cheese. Place seam up on ungreased cookie sheet.
Bake 12 to 15 minutes or until puffed and light golden brown.
Remove from cookie sheet to serving platter. Cool slightly.
If serving them on top of a salad, use arugula, candied pecans, pomegranate seeds and a light vinaigrette.
CHEESE BOARDS I LOVE AND YOU NEED:


click items to shop
Kisses and cheesy wishes,