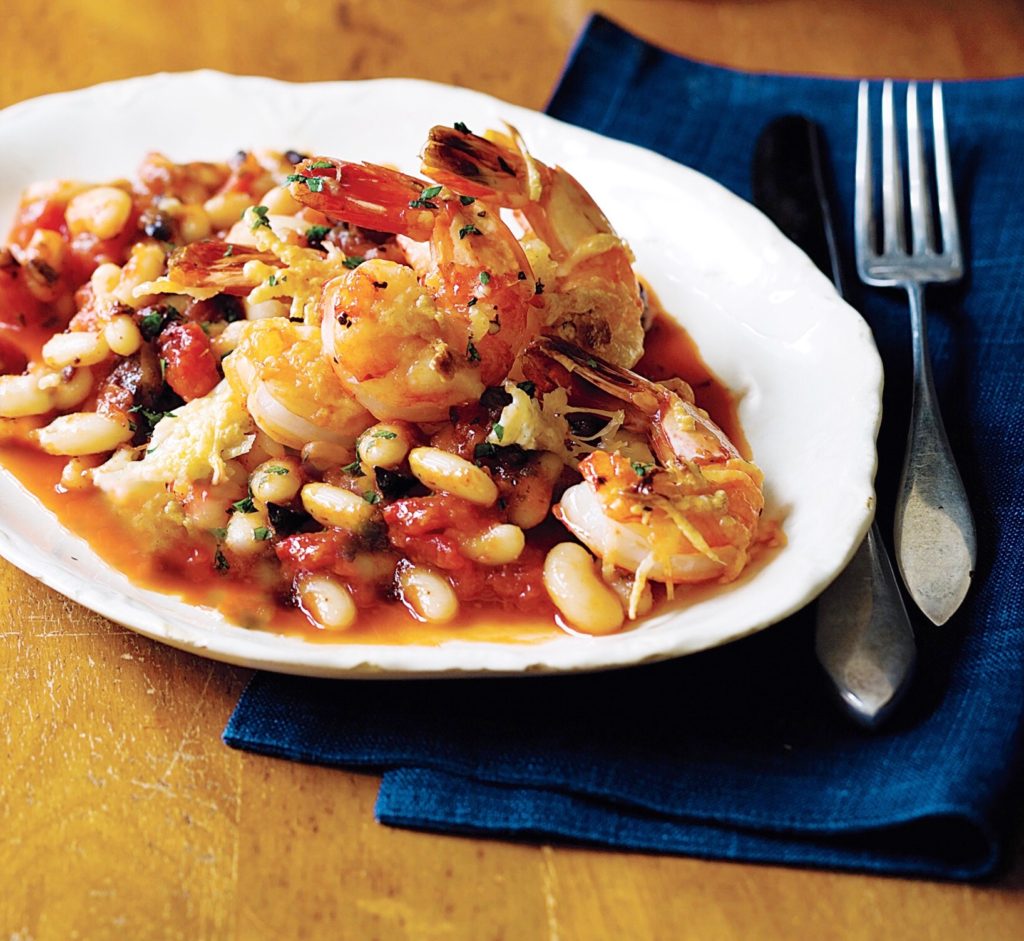 It's Lent which means fish on Fridays! Today I am sharing an easy, hearty and honestly a showstopper, recipe! This Italian shrimp and bean recipes is one of my all time favorites and its soon to be one of yours too!

Ingredients:
6 tablespoons EVOO
5 garlic cloves, minced, divided
2 tsp crushed red chili flakes
1 bay leaf
2 cups cherry tomatoes, halved
1 tablespoon tomato paste
2 15-ounce cans white beans, drained
1 cup low-sodium chicken broth
1 pound medium shrimp, peeled and deveined
1 teaspoon smoked paprika
2 tablespoons chopped flat-leaf parsley
Directions:
Using 1 tablespoon EVOO evenly coat shrimp. Season with S&P.
Grill shrimp using a grill pan. Set aside.
Meanwhile, cook garlic cloves, chili flakes, paprika and bay leaf in EVOO, stirring constantly for 2 minutes. Add tomatoes and season with S&P.
Cook, stirring and smashing tomato with the back of a wooden spoon for about 5 minutes.
Add tomato paste and cook for 5 minutes.
Stir in beans and broth.
Bring to a brisk simmer and cook until juices are slightly reduced and thickened- about 5 minutes.
Add shrimp.
Stir until shrimp are warmed through.
Top with parsley and serve with garlic bread.
Kisses and kitchen wishes,