"It's not a diet. It's called eating healthy." -Unknown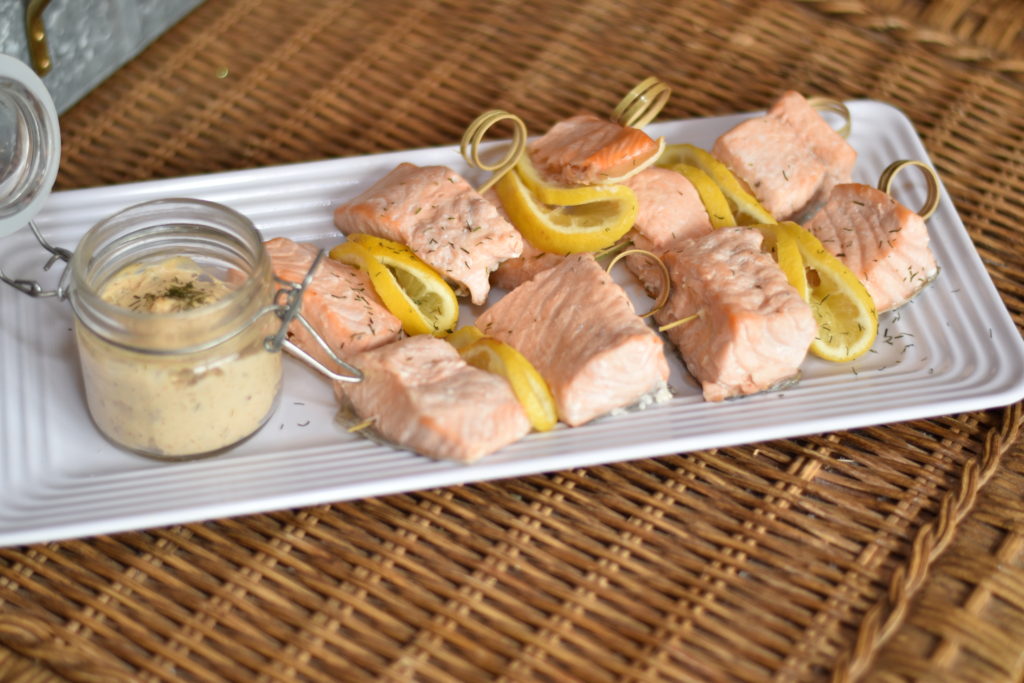 Salmon is a go to protein in my house. It's healthy, it's Walker's favorite and it's so delicious. Today I'm sharing an easy salmon kabob recipe. This recipe is tanggy, sweet and spicy. Combined with the creamy tartar sauce this salmon recipe is a home run!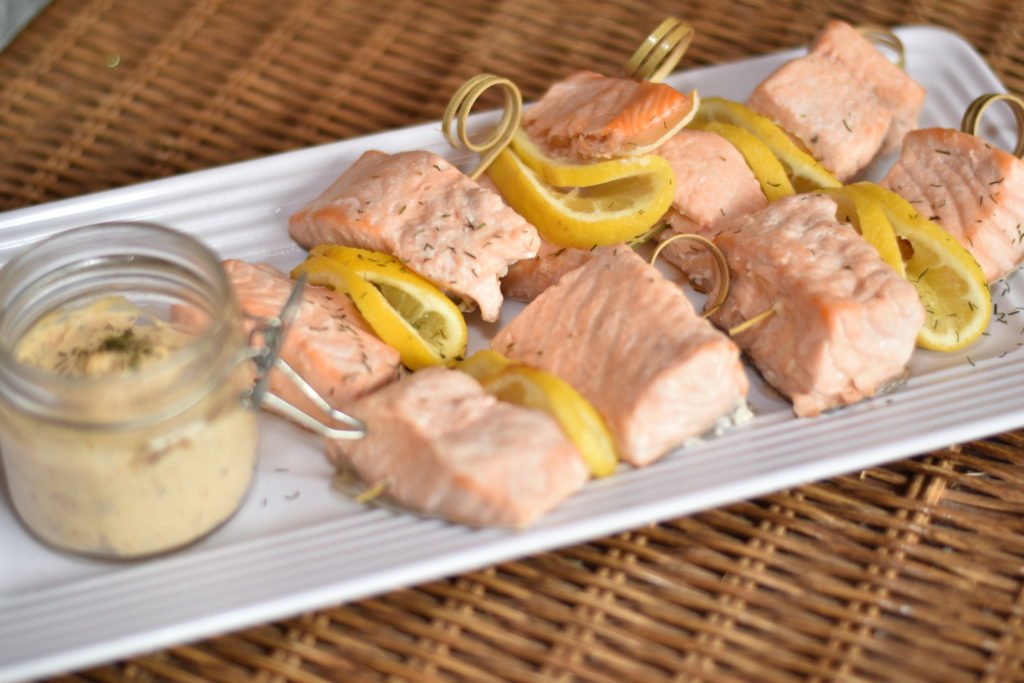 SALMON KABOBS
INGREDIENTS:
1 tsp ground cumin
1/4 tsp crushed red pepper flakes
1 1/2 pounds salmon fillet, cut into 1-inch pieces
5 lemons, 2 very thinly sliced into rounds, the juice of 3
3 tablespoons EVOO
1 teaspoon salt
1 tablespoon honey
1 teaspoon cayenne pepper
16 bamboo skewers soaked in water 1 hour
DIRECTIONS:
Preheat over to 420 degrees.
Mix cumin, and red pepper flakes, lemon, honey, cayenne and EVOO in a small bowl.
Beginning and ending with salmon, thread salmon and folded lemon slices onto skewers to make 8 kebabs total.
In a large bowl marinade the salmon for 30 minutes using the EVOO mixture.
Bake salon for 8 minutes.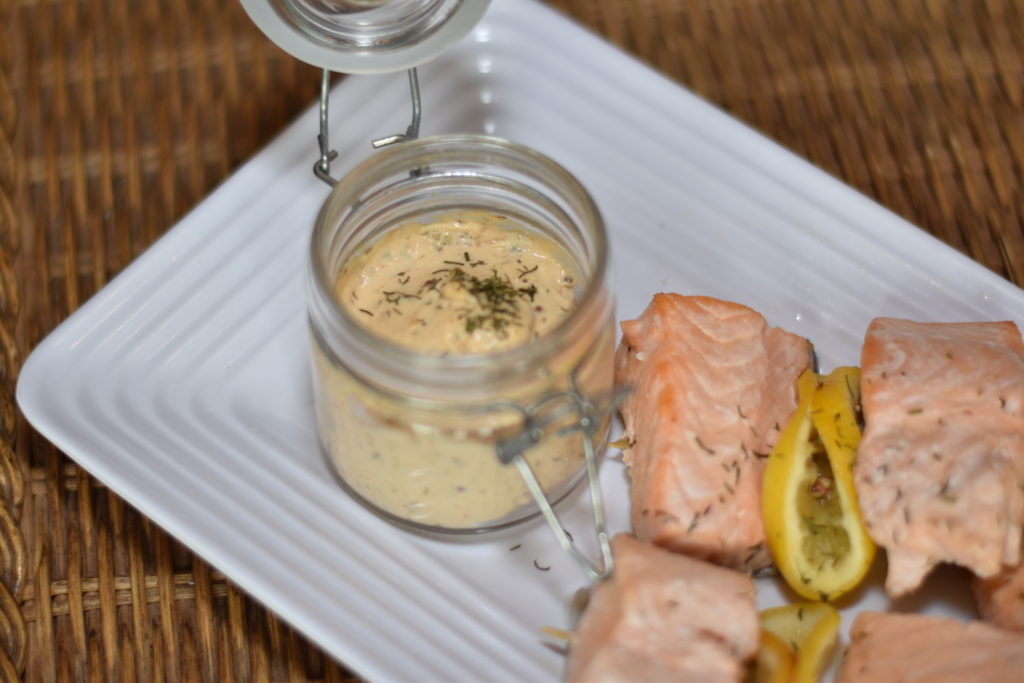 TARTAR SAUCE
INGREDIENTS:
2 tablespoons dill pickle, finely chopped
2 tablespoons red onion, finely chopped
2 teaspoons Dijon mustard.
2 teaspoons fresh lemon juice
1/2 cup low-fat plain Greek yogurt
S&P
2 teaspoons dill
DIRECTIONS:
Mix all ingredients until fully combined.
Kisses and healthy eating wishes,