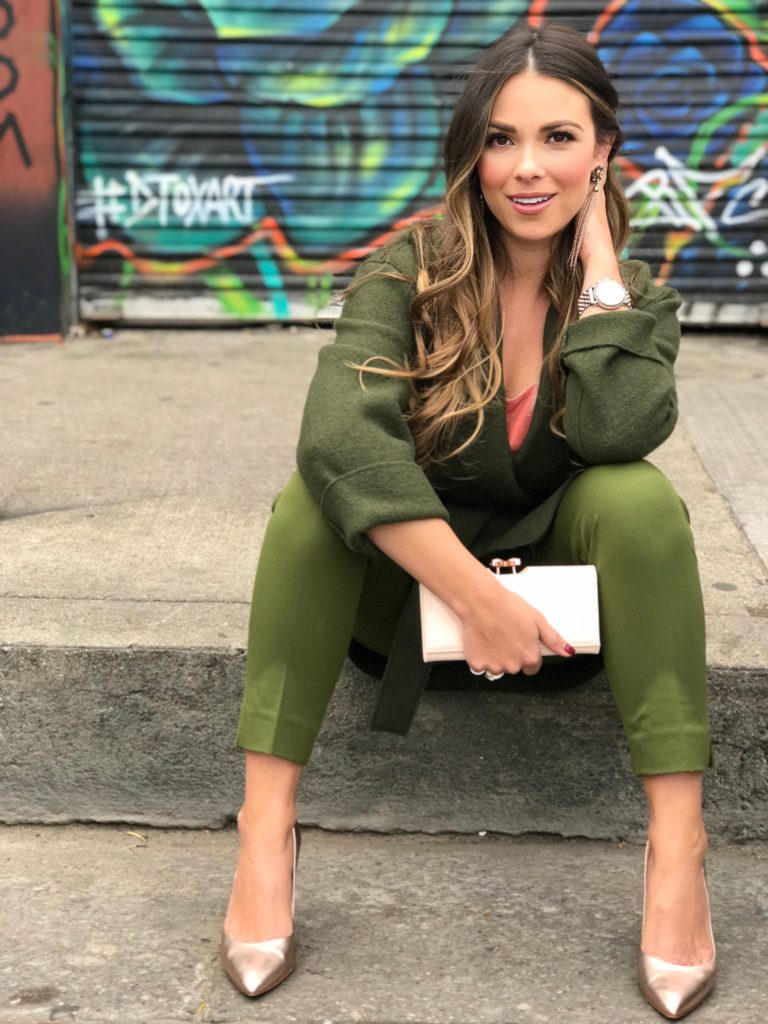 Hello friends and Merry Christmas!  I hope you all have been having a wonderful weekend celebrating with friends and family and that this Christmas morning was completely magical!  I just wanted to drop by here, wish you a Merry Christmas and share this fun winter look with you plus some of my favorite winter coats.

This is a perfect work wear work for winter.  You'll look chic and professional from 9-5 then throw on a tassel earring and crab a clutch and you're set fir happy hour!
I paired this green wrap coat with a pink velvet shell, rose gold heels (more affordable here), a green trouser (honestly the best fitting pants I've ever purchased!), a pink clutch (similar here) and pink tassel earrings (similar here, here, here and here).
My favorite winter coats:

Kisses and Merry Christmas wishes,