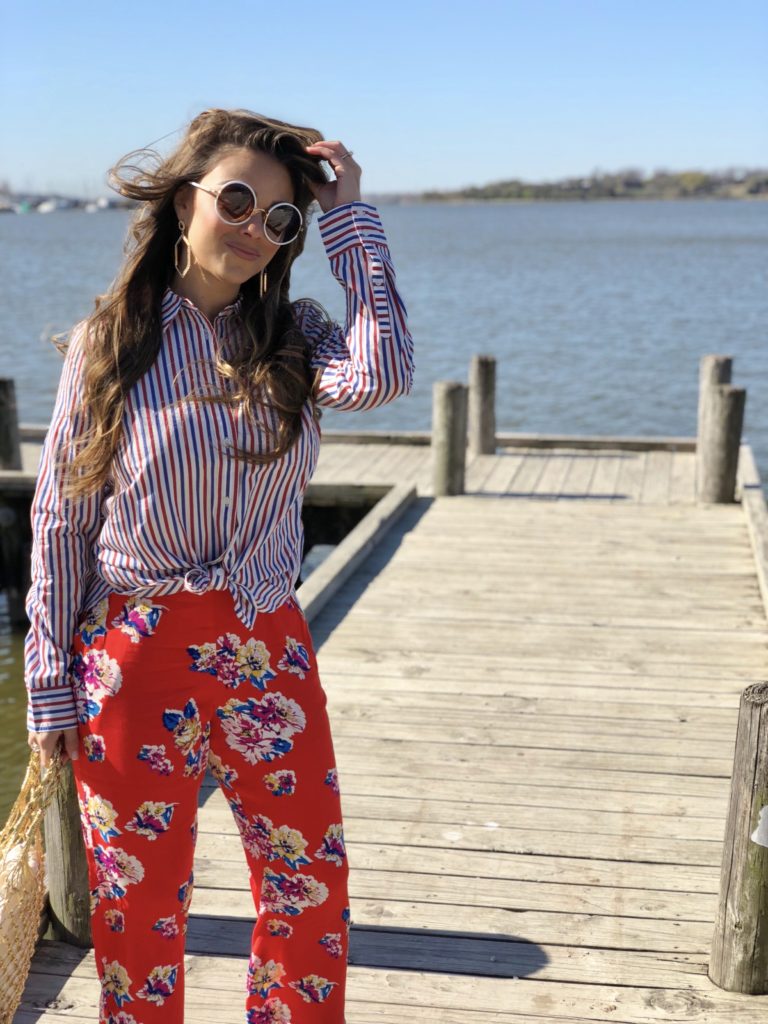 Happy Hump day y'all!  I hope all of you have been having wonderful weeks and you've been enjoying my adventures on Instagram.
Today I am sharing one of my favorite fashion trends- mix and match patterns.  Keep reading for my tips and tricks on how to pull off mixing and matching patterns and also for details on this mixed and matched look.

Some people may say, "But Meghan, you can't wear stripes and florals TOGETHER!" Ugh, yeah ya can!  Not only can you, but its chic and stylish and adorable, so there.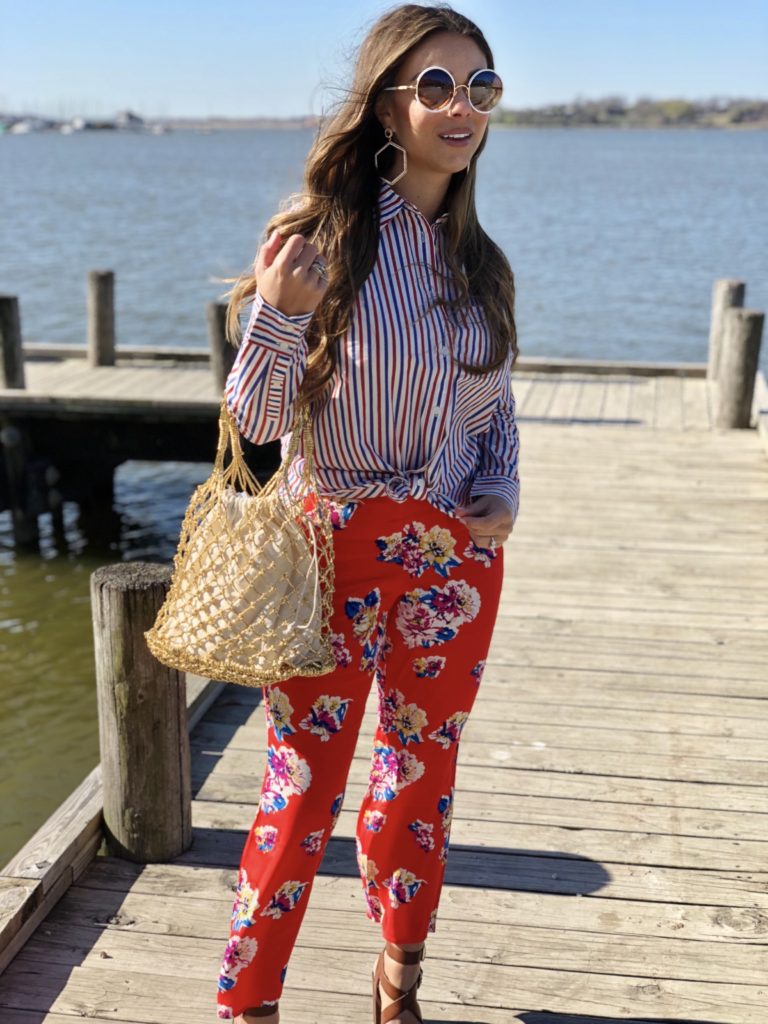 When pairing mix and match patterns together I like to pair one angular pattern (think stripes, plaid, a geometric print, gingham) with an organic print (think florals, polka dots, paisley).  Also, I like to stick with a color theme.  For this mix and match pattern look I chose to stick with reds and blues.  Take one color from a piece and pair it with a complementing pattern that has the same color in it.  When rocking a mixed and matched pattern look be sure to keep the accessories neutral and simple.  Let the patterns be the show stoppers!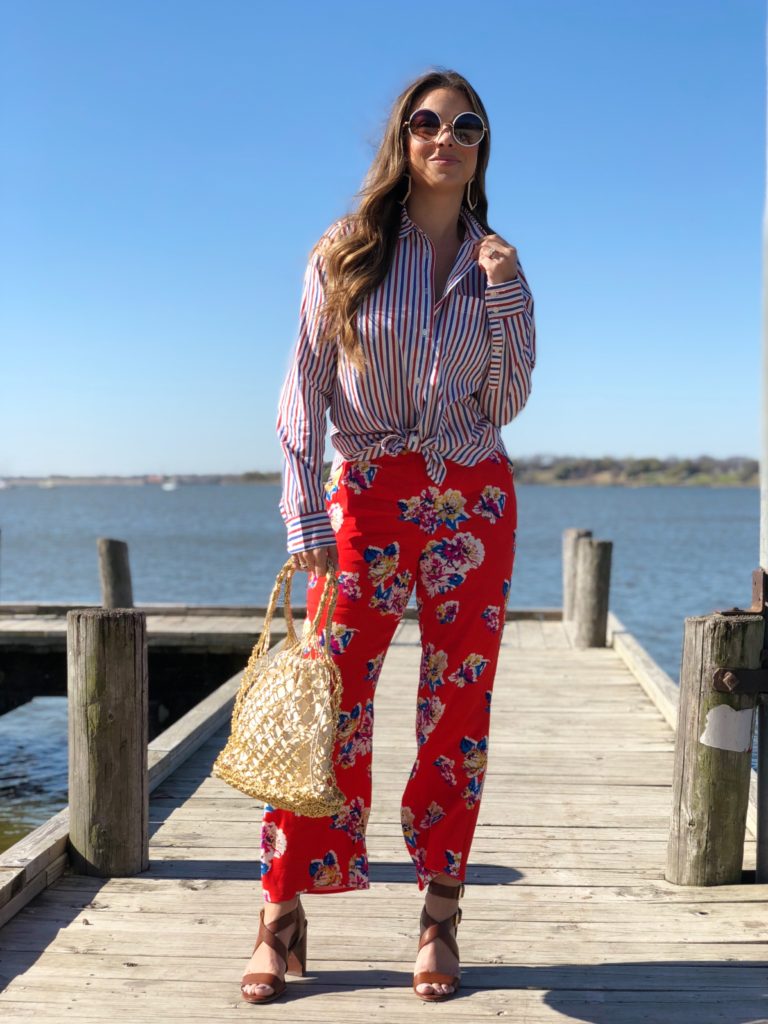 I paired this blue and white striped boyfriend blouse (under $80) with red floral pants (only $55).  I accessorized with white and gold round sunglasses (under $25), gold hoop earrings (under $25), a gold shopper bag (under $40) and a nude sandal (old, but similar here, here, here and here).
Kisses and spring style wishes,