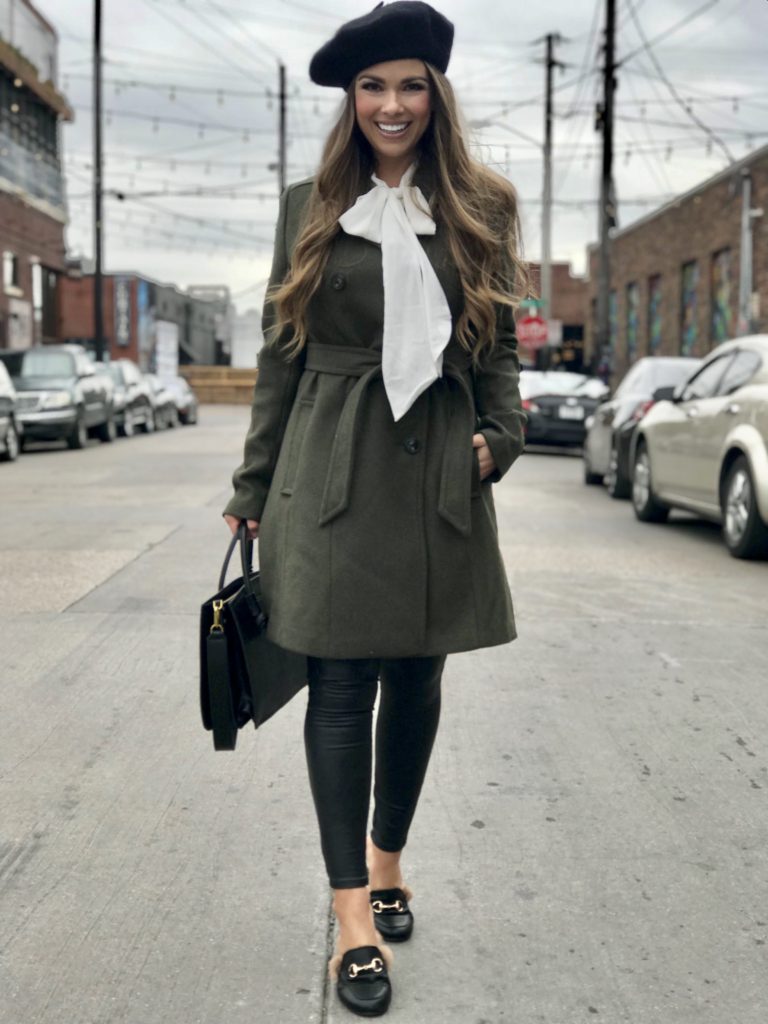 Hello friends and happy Thursday!  I hope you all have had wonderful weeks so far.
Today I am sharing a look that incorporates my favorite neutral color- olive green.  I know some of you maybe thinking, "umm Meghan is olive green a neutral?" and the answer is YES queens!  As far as I'm concerned olive is in the same family as khaki.  It's khaki with attitude.  I promise you, olive green will go with almost everything in your closet!
Keep reading for details on today's olive green look!

I paired this olive green trench with a cream pussy bow blouse (old, but similar here, here and here) and leather pants (currently on sale!).  To accessorize the look I added loafers (similar here, steel here and here), a black beret and a black tote.
I love this color not only because it goes with almost anything but because I think its a more sophisticated take on neutrals.  Also dark neutrals like navy and olive tend to be more slimming than your traditional neutrals like beige and cream.  And who doesn't want to look slimmer?!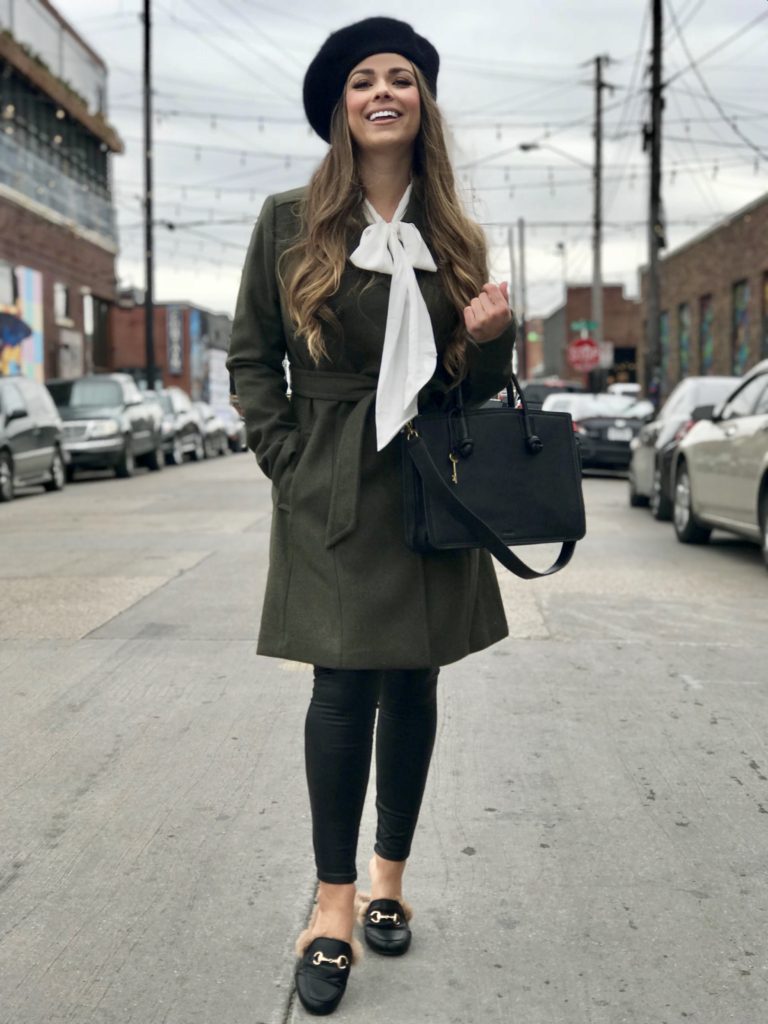 If you like this look check this one out!  Click here!
Kisses and fashion wishes,