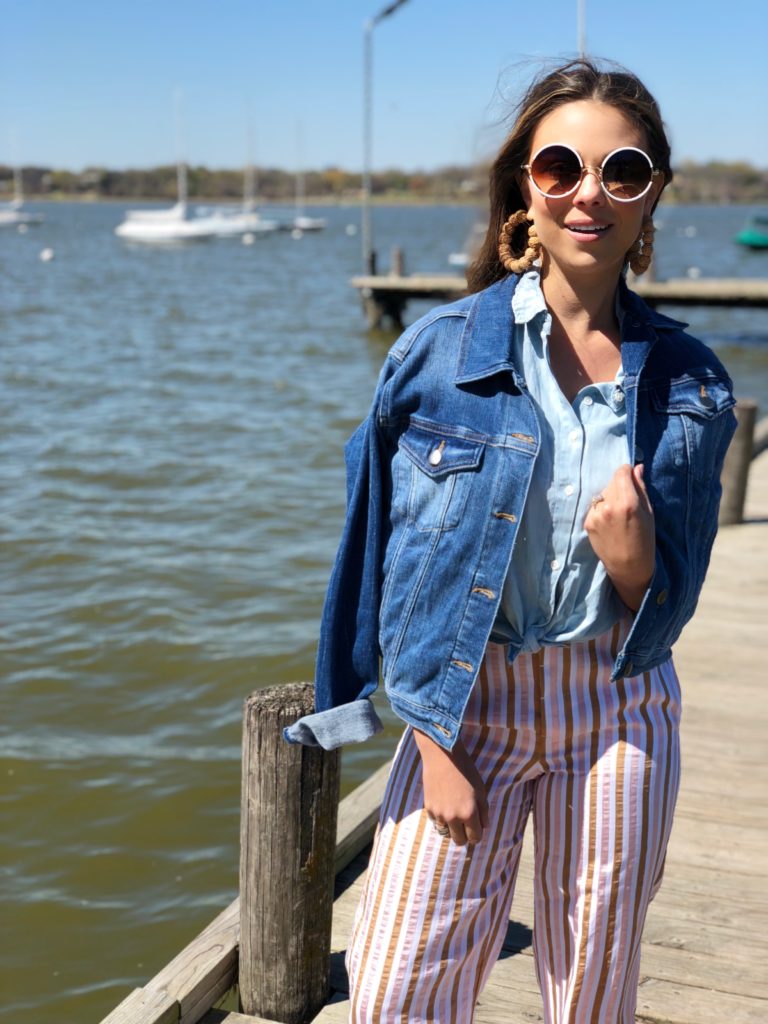 Hey friends, hey!  Happy hump day!  Gosh I wish it was Friday, don't you?!
Yesterday I shot about a dozen spring looks for y'all (including this sweet pastel look) and it was the first time I wore a real shoe on my broken foot.  I should not have! My foot is really swollen and tender today.  No bueno.  Butttt… I shot some REALLY cute looks I'm REALLY excited to share with y'all!  Keep reading for details on this look.

Who doesn't lobe pastels for spring?! I mean, this isn't rocket science- pastels for spring have always and will always be a thing.  I paired these pastel pink and orange stripe pants (also here and here) with a baby blue chambray top (also here and here), a dark wash denim jacket, fun raffia hoop earrings (only $16), round white sunnies (under $25) and neutral heeled sandals (old but similar here, here, here and here).
Like this post?  Then you'll love yesterday's too!  Click here!
Kisses and pastels for spring wishes,