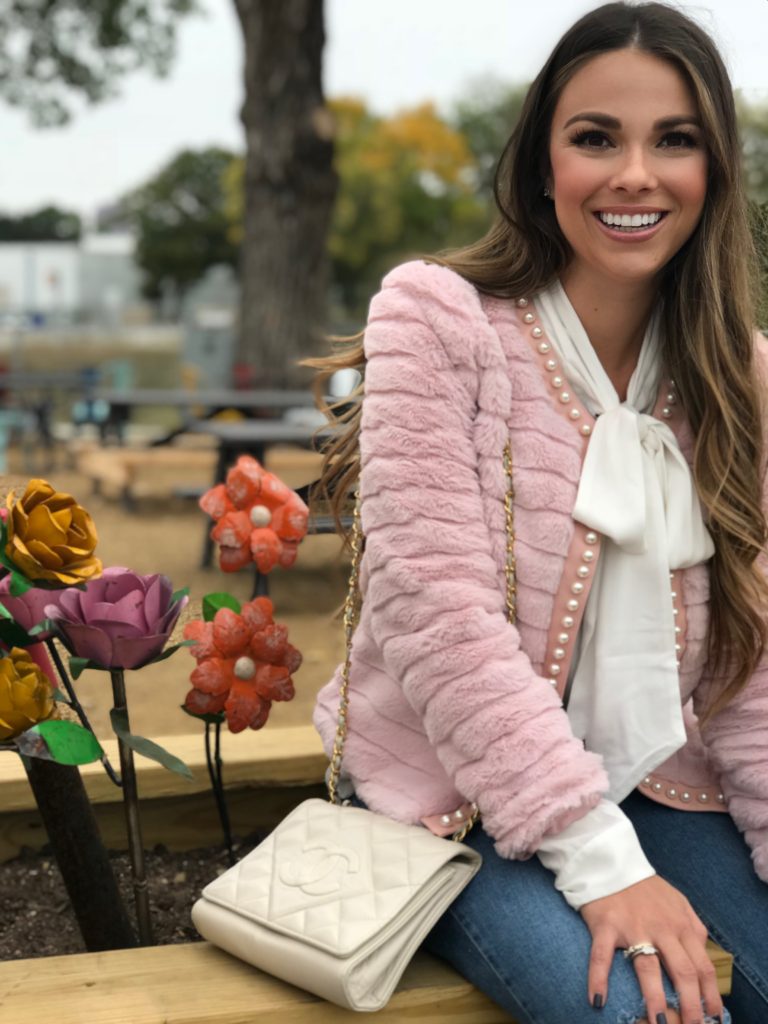 Who's got the Monday blues?  Monday's are always so hard after having a great weekend with Walker and knowing I won't be able to see him again until Friday.
But, on a lighter note, let's talk fashion!!  Today's post is all about pearl embellished fashion.  Unless you live under a rock, you've seen this trend everywhere!  From pearl embellished shoes, to pearl kissed denim it's a hot style for fall that has me excited!
Keep reading for full look details, plus more amazing pearl embellished pieces you're sure to swoon over!

I paired this fuzzy pink jacket with pearl embellishments with a cream pussy bow blouse (similar here and here), pearl drop earrings (duh), distressed mom jeans and a cream Channel bag (similar here, here, here and here).
I am loving this pearl trend because it's chic, classic and feminine!  Play this up by pairing your pearly pieces with soft colors like pinks and blues and whimsical details like bows or polka dot prints.  Keep your look fresh and young and add some distressed denim.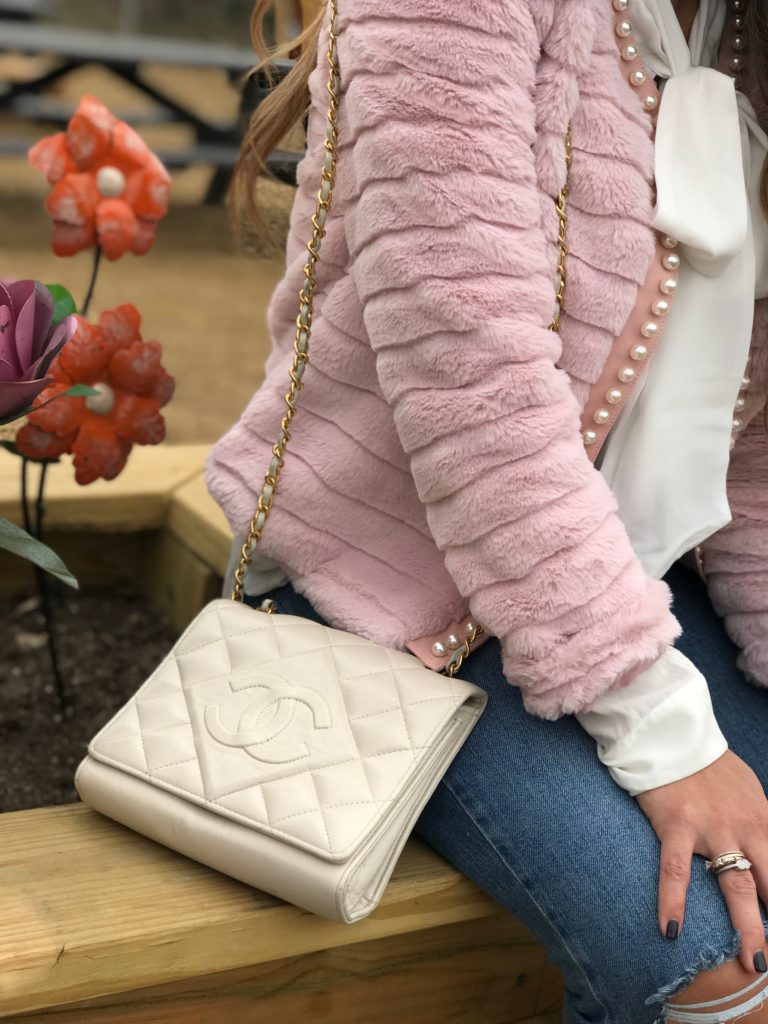 Pearly Accessories

Pearl Embellished Clothes

And just because I love y'all and always can't wait to show y'all what I have in store for you, here are some of my recently purchased items!  Stay tuned to see how I'll be styling these pieces!
Recently purchased accessories:

Recently purchased clothes:

Kisses and pearly wishes,