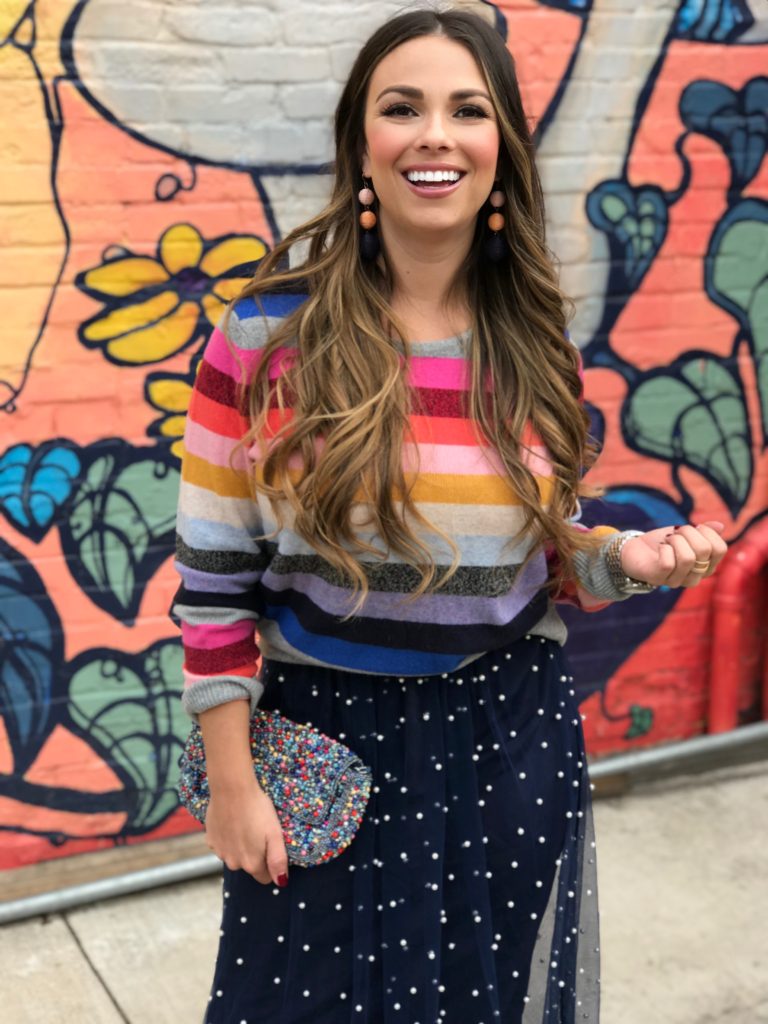 Good morning girls! Rainbow stripes have quickly become one of my favorite trends this winter.  Firstly, I love stripes and this multicolor palette is just so fun, happy and bright!  Keep reading for full details on this rainbow stripe look PLUS a round up of some of my favorite rainbow stripes pieces.

I paired this rainbow stripe sweater (under $70) with a navy pearl embellished skirt.(under $65)  When incorporating this rainbow trend into your look either pair your stripes with a neutral like white, black or denim or pick a color from the piece to feature.  There's navy stripes in my sweater so I went with a navy skirt.
I completed this look with pearl drop earrings (under $35)- these are one of my favorite pairs of earring and I wear them all the time, embellished blue suede heels (similar here, here and here) and a beaded clutch (similar here and here).

More rainbow stripes to love!

Kisses and colorful wishes,