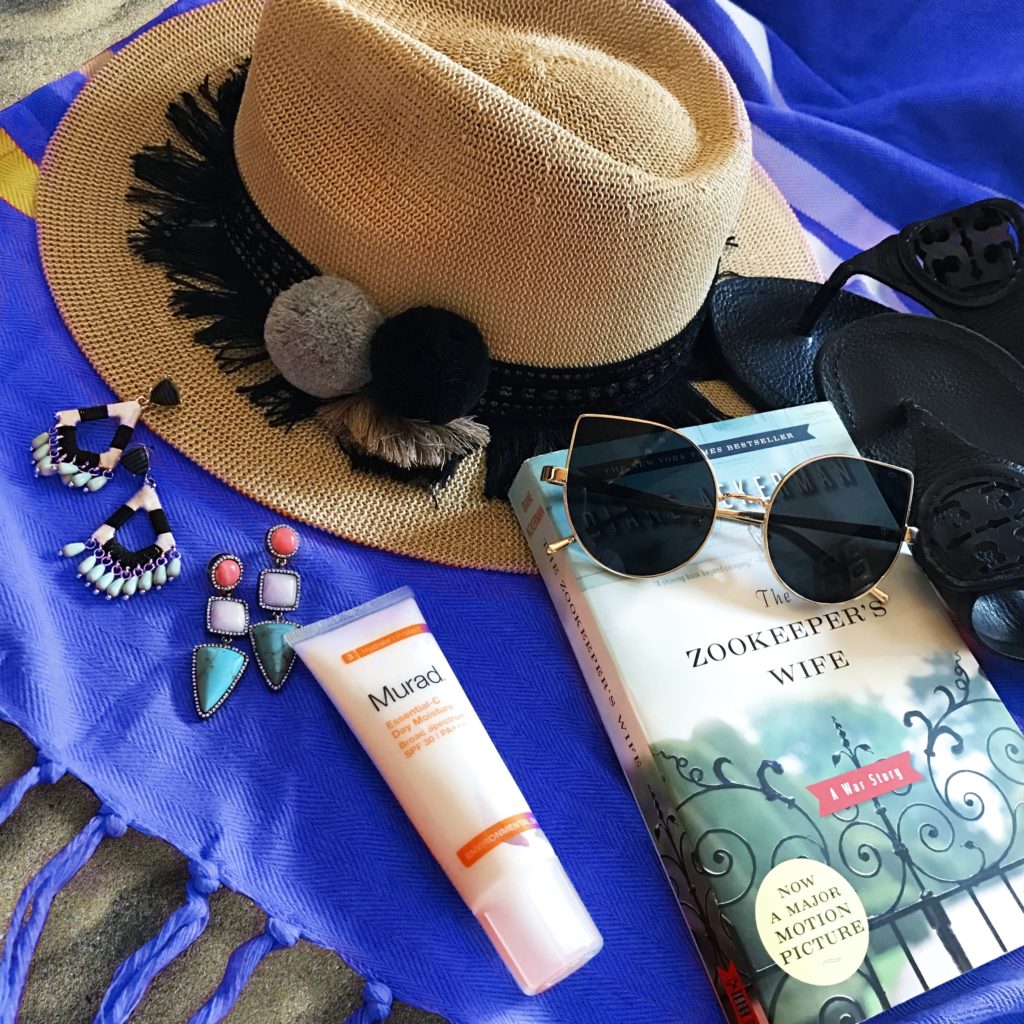 The weather is warming up and spring and Easter break are around the corner.  This means trips to tropical and warm destinations and time spent relaxing by the pool.  To me, this means reading season!  Today I am sharing a list of books that are being turned into movies this year.  These are my favorite types of reads.  I love comparing the book to the movie and seeing how my mental picture differs or aligns on the big screen.

The Zookeeper's Wife by Diane Ackerman
Starring: Jessica Chastain
Coming to theaters March 31. I am currently reading this book and it is so so so good! I highly recommend it and I cannot wait to see the movie.


A Dog's Purpose by W. Bruce Cameron
Starring: Dennis Quaid
Currently in theaters


Tulip Fever by Deborah Moggach
Starring: Alicia Vikander
This movie will hit theaters later this month and is at the top of my read and watch list.


Live by Night by Dennis Lehane.
Starring: Ben Affleck, Zoe Saldana, Scott Eastwood, Sienna Miller
This one has already hit theaters


Before I Fall by Lauren Oliver
Coming to theaters March 3.


The Dinner by Herman Koch
Starring: Richard Gere, Laura Linney
Coming to theaters May 5.


Wonder by R.J. Palacio
Starring: Owen Wilson, Julia Roberts
Coming to theaters April 7.


The Shack by William P. Young
Starring: Sam Worthington, Octavia Spencer, Tim McGraw
Coming to theaters March 3. I saw previews for this one this weekend and it looks like it could be interesting!


Fifty Shades Darker by E.L. James
Starring: Dakota Johnson, Jamie Dornan
In theaters now.
I've read this one (duh, who hasn't) and plan on seeing the movie though I didn't think the first movie was all that spectacular.


The Lost City of Z by David Grann
Starring: Tom Holland, Charlie Hunnam, Sienna Miller, Robert Pattinson
Coming to theaters April 21. If Charlie Hunnam is in it, I'll see it!

Kisses and book warm wishes,