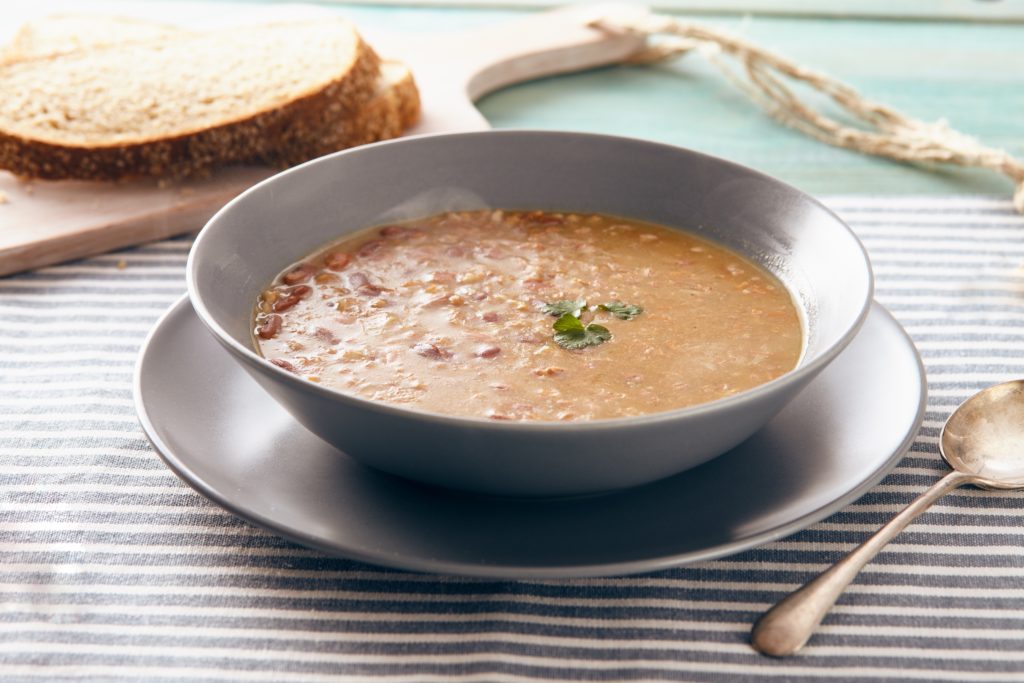 Happy Monday y'all!  I don't know about y'all, but I have an extra case of the "Mondays" today.  It's so hard only getting two days a week with Walker but for some reason today was extra tough when he left.  We had a wonderful weekend together and I hope you all had wonderful weekends too!
If you follow me on Instagram and watch my Instagram Stories, you saw I made Senate Navy Bean Soup on Friday for dinner and today I am sharing the recipe with y'all!  It is SO easy and SO yummy!
This is a great week night recipe- you can just throw everything in before work and once you're home it's easy and simple to complete!  This senate navy bean soup recipe is also great for this cold weather we have all been experiencing.  Nothing is better than soup, wine and a fire on cold nights, right!?
Senate Navy Bean Soup
Ingredients
2lbs dried navy beans
1 sweet onion, chopped
4 bay leaves
2 ham hocks
S&P and garlic powder to taste
6c water
2TBSP butter
Directions
Soak beans in cold water over night.
In your crockpot place beans, ham hocks, bay leaves and 6 cups of water.
Cook on low for 8 hours.
Once beans are close to being done, cook onions until golden in the butter in a soup pot or dutch oven.
Once onions are cooked, remove ham hocks from crockpot and set aside and add beans to pot.
Bring beans to a boil.
While beans are boiling remove meat from ham hocks.
Once beans are at a boil lower heat, add ham and season to taste.
Stir and serve!
Kisses and kitchen wishes,