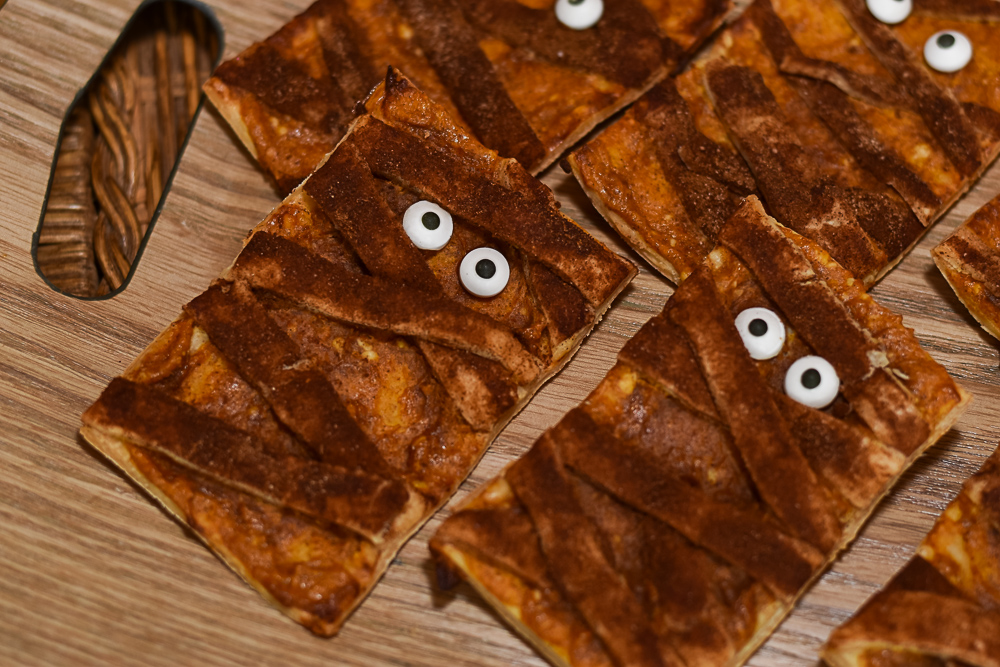 This month is flying by which means Halloween is right around the corner!  These fun mummy cookies will get you in the spooky spirit!  Not only are these Halloween cookies adorable and festive, but they're easy to make as well!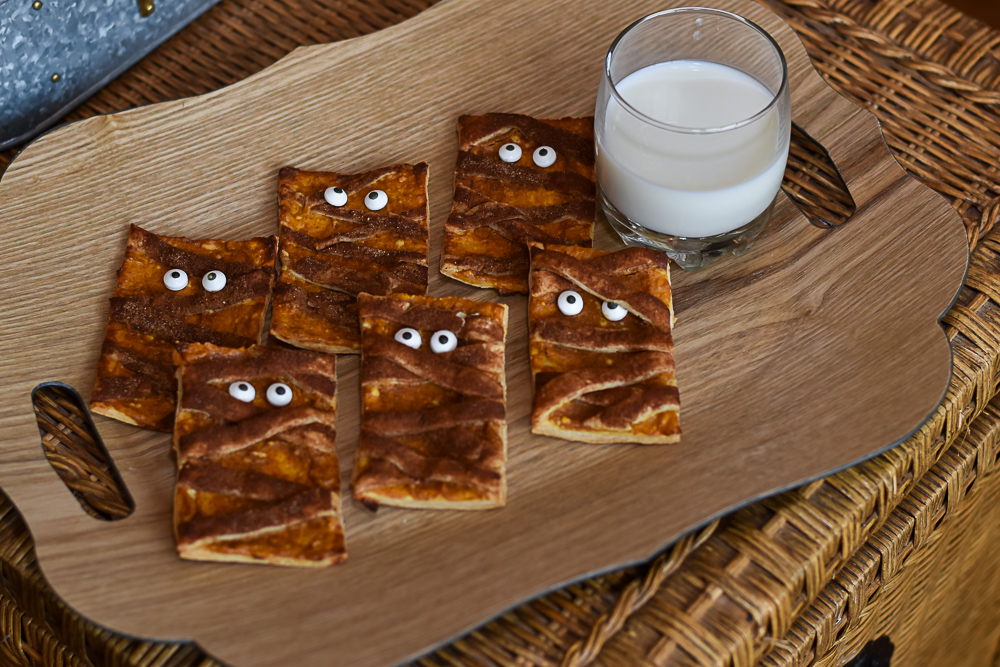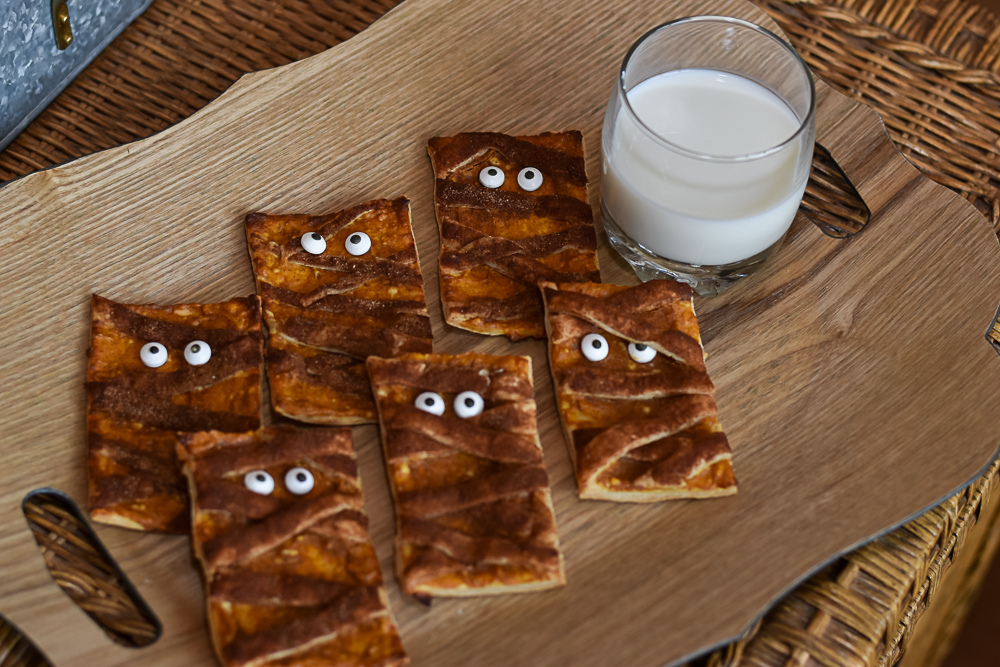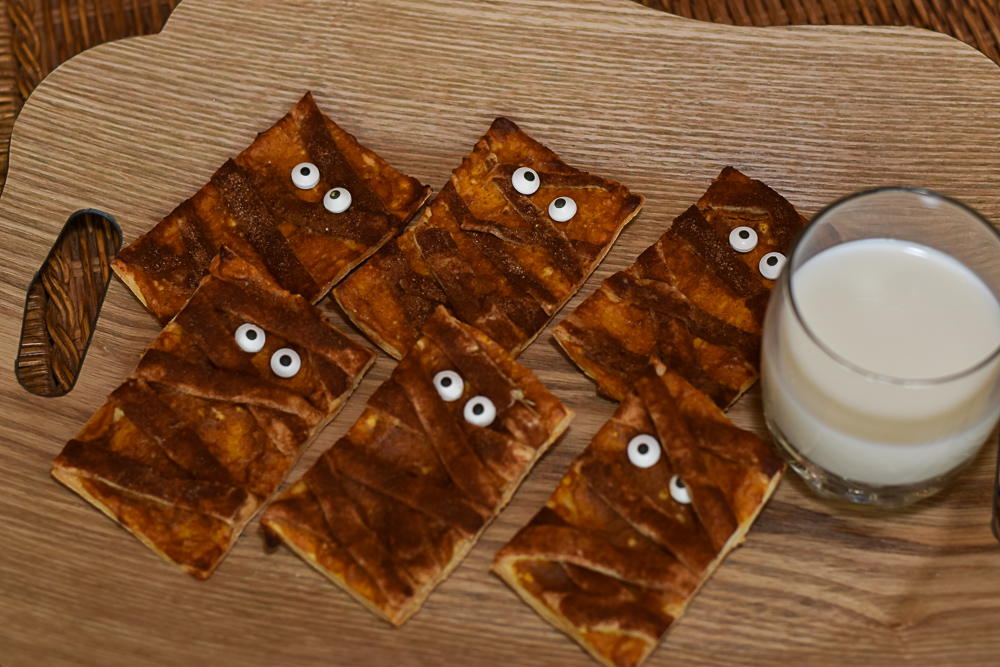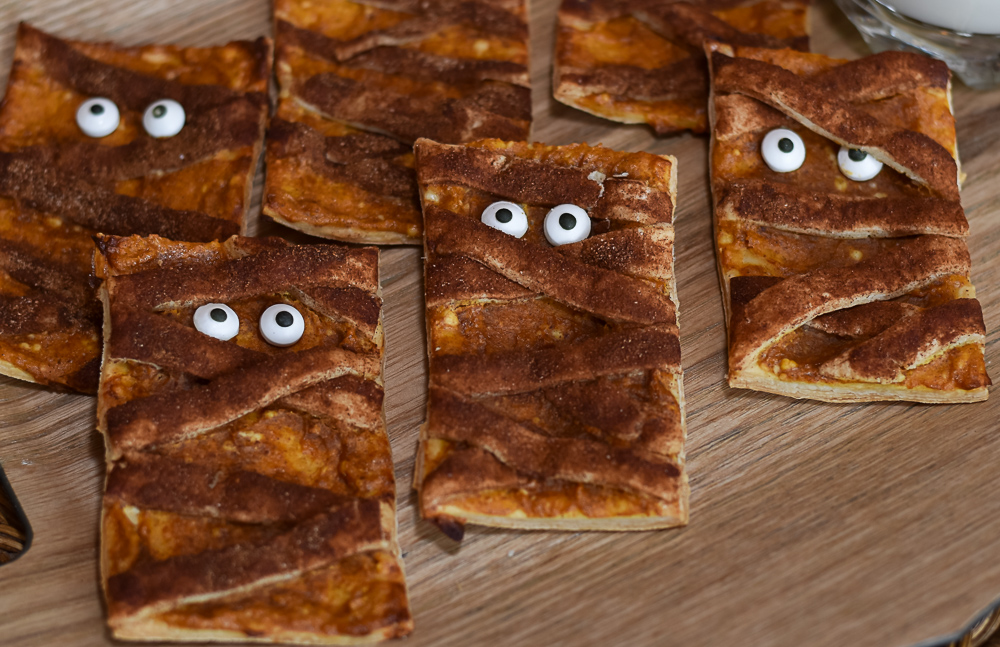 Ingredients:
Pre-made pie dough
3/4 cup canned pumpkin puree
2 oz cream cheese, softened
2 tablespoon packed light-brown sugar
1 teaspoon ground cinnamon
1/2 teaspoon ground ginger
1/4 teaspoon of nutmeg
1 egg
1/2 teaspoon vanilla extract
2 tablespoon sugar
1 teaspoon cinnamon
parchment paper
Candy eyes
Directions:
In a bowl stir together cream cheese and brown sugar.
Next add pumpkin puree, cinnamon, ginger and nutmeg.
Mix in egg yolk (save the white) and vanilla extract. Cover bowl and chill until ready to assemble the cookies.
Preheat oven to 375 and line baking sheet with parchment paper.
To assemble the mummies, roll out dough onto a floured surface until it is about 1/4 an inch, then cut into rectangles.
Using the scrap dough create 1/2 inch stripes.
Place the rectangles, spaced apart on prepared baking sheet and spread heaping tablespoon of pumpkin pie filling onto each rectangle, leaving rim on all sides.
Brush uncoated edges with the remaining beaten egg white.
Top with strips to create mummy look, then seal edges with your fingertips, and trim the excess of the stripes. Brush the stripes with egg whites and sprinkle with mixture of 2 Tbsp sugar and 1 tsp. cinnamon.
Bake until golden brown about 20 minutes.
Stick candy eyes onto cooled mummies.
Kisses and trick or treat wishes,