"In a world full of trends I want to remain classic." -Iman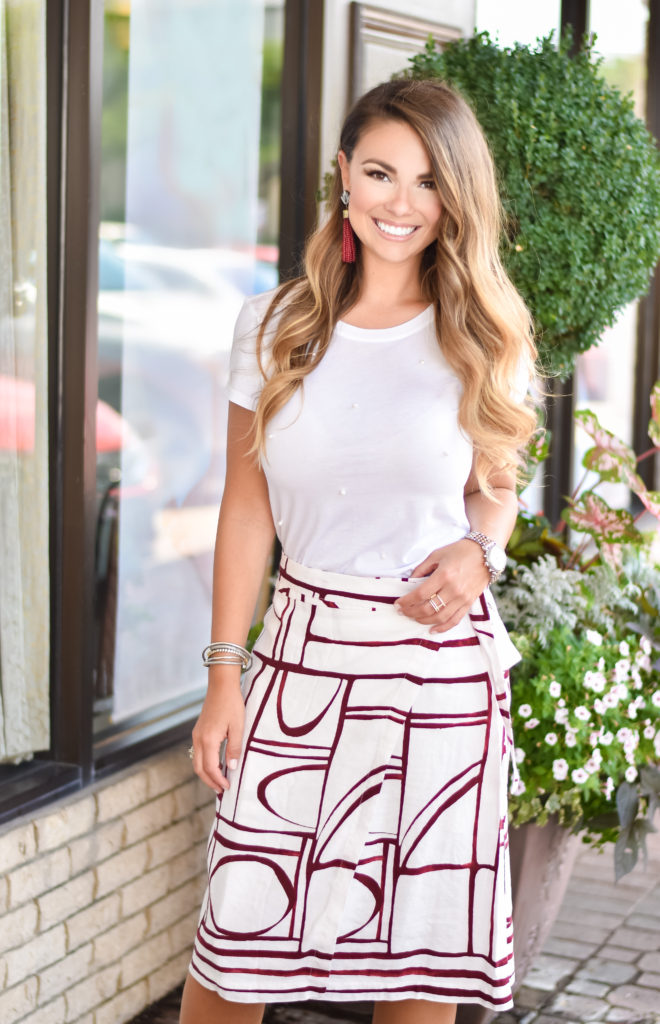 Wrap dresses and wrap skirts are so feminine, sweet and chic. And the best part about this skirt? Its on sale! This wrap skirt from Loft can take your from church, to brunch, to errands and even date night!


I've paired this Loft skirt with a pair of red sandals (old, but similar here and here), sassy tassel earrings and a simple little white T (I hand sewed the pearls on myself).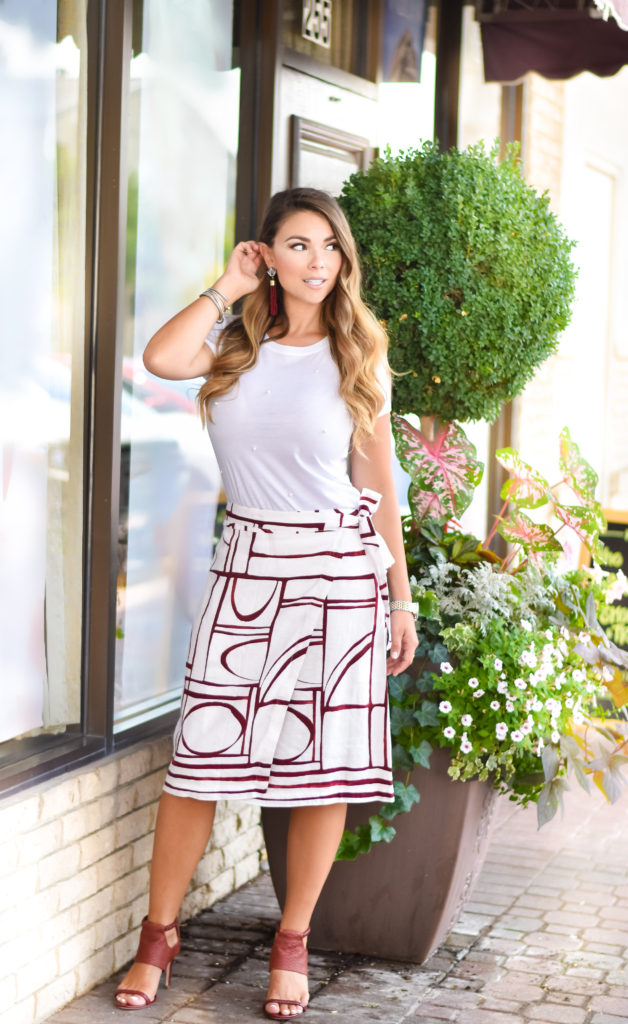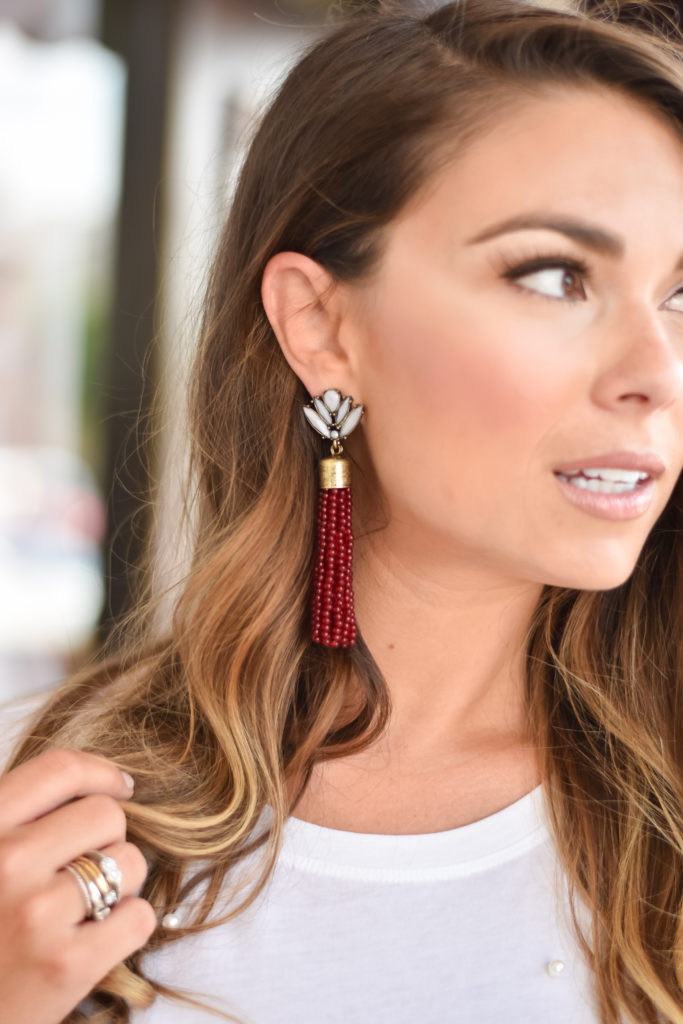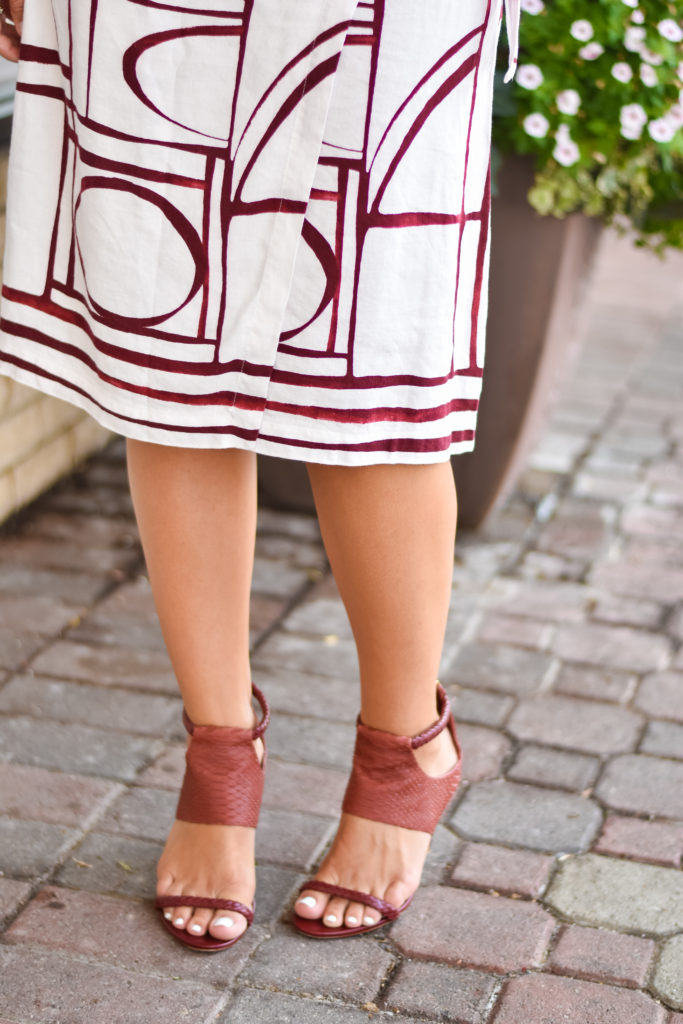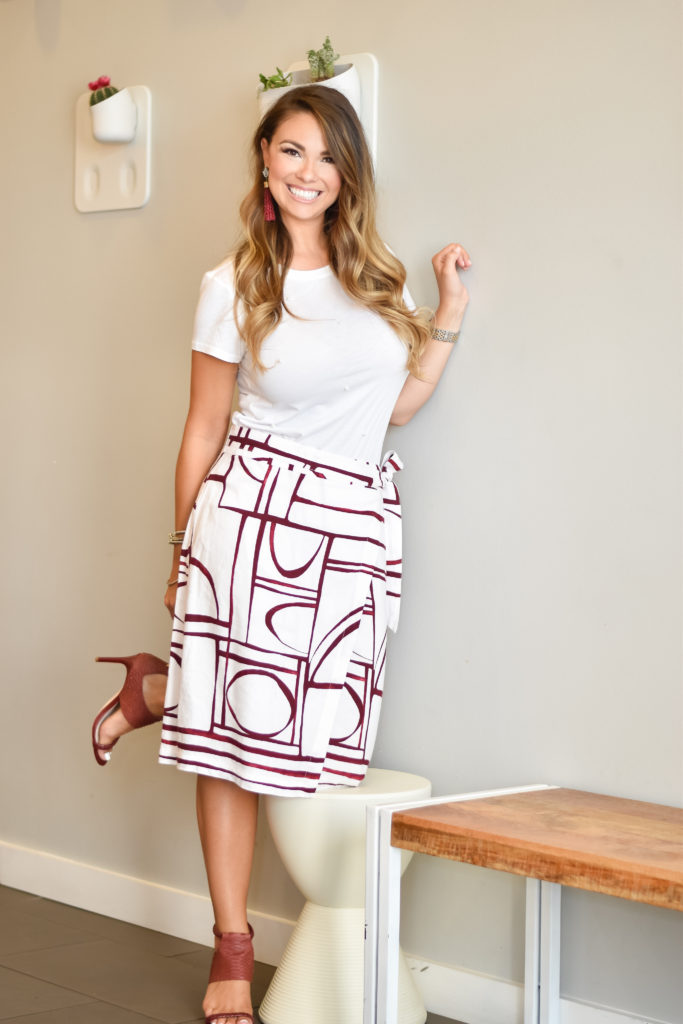 SHOP THE POST
skirt: Loft | tee shirt: Loft | similar heels: Nordstrom | similar heels: Nordstrom | tassel earrings: BaubleBar | gold ring: Nordstrom | Michele band: Nordstrom | David Yurman bracelet: Neiman Marcus | David Yurman bracelet: Neiman Marcus | David Yurman bracelet: Neiman Marcus | finger nail polish Essie in "Marshmellow": Nordstrom | toe nail polish Essie in "She Said Yes": Norstrom" target="_blank">Accessory Concierge | Michele watch: Nordstrom | Michele band: Nordstrom | David Yurman bracelet: Neiman Marcus | David Yurman bracelet: Neiman Marcus | David Yurman bracelet: Neiman Marcus | finger nail polish Essie in "Marshmellow": Nordstrom | toe nail polish Essie in "She Said Yes": Norstrom
Kisses and summer weather wishes,