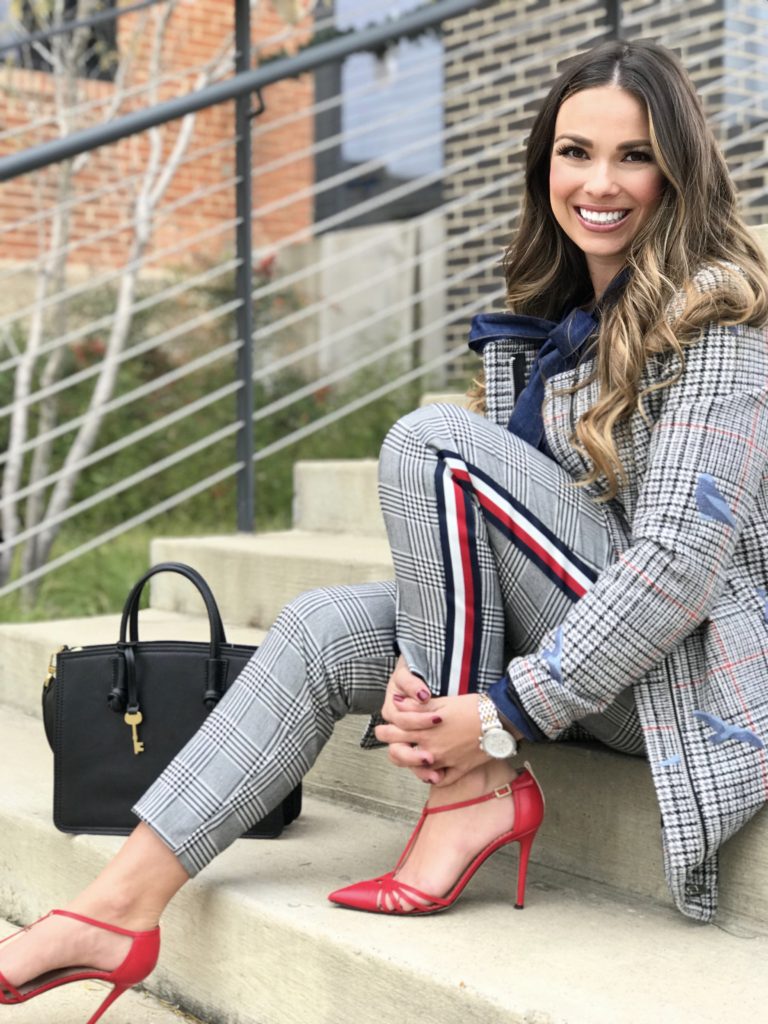 Hello friends!  Who's week has been dragging?!  Mine sure has and I cannot wait for the weekend, but until then let's talk about your 9 to 5 wardrobe!  Just because you're at the office does't mean you have to dress boring!  Today I am sharing a fun and elevated work wear look that is just perfect from 9 to 5!

I work from home now, but when I worked in an office and had to wear something besides my PJs or Lululemon all day, I used to LOVE getting dressed up for work every morning!  I found it so fun to pair conservative and work appropriate pieces with trendier items to create a look that was office approved but not dull and vanilla!
My top tip when dressing for work is to pass on the boring beige tops and black slacks gals and trade 'em in for fun patterns and colors.  For today's work wear look I pared these grey trousers (under $60) with a pussy bow chambray (under $21).  I love these trousers because the athletic stripe detail down the sides adds a little flair and spice to a traditional look.  I love a pussy bow blouse and the fact this one is denim makes it slightly more casual than the traditional silk blouse and its also a fun and younger take.  I topped this look off with an embroidered blazer (under $35), a black tote and t-strap red heels.
I love mixing and matching patterns so don't be afraid to wear two different plaids together!  Yes, you can!  This adds depth to your look friends. In this look I also incorporated different textures which also adds depth.  My final tip on spicing up your work wear wardrobe is to add pops of color.  Don't wear a solid hot pink suit with hot pink accessories, but don't be afraid to wear a bright color pant paired with neutrals or a bold colored heel!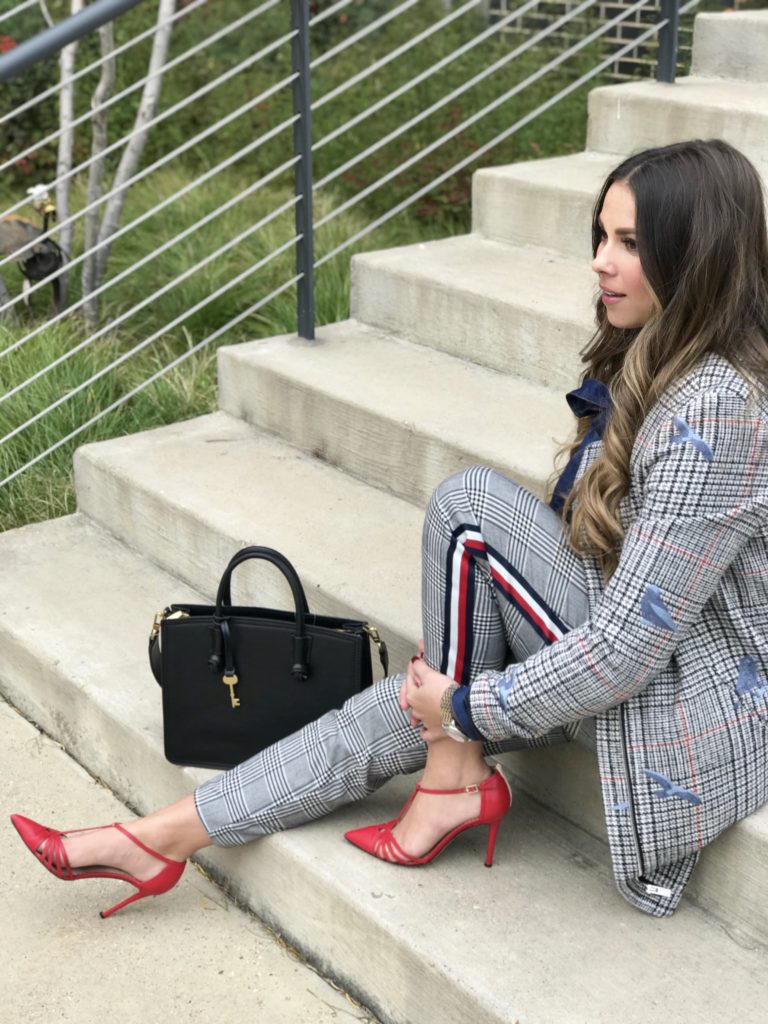 …more spiced up work wear pieces…

Kisses and work wear wishes,