"Have nothing in you house that you do not know to be useful or believe to be beautiful." -William Morris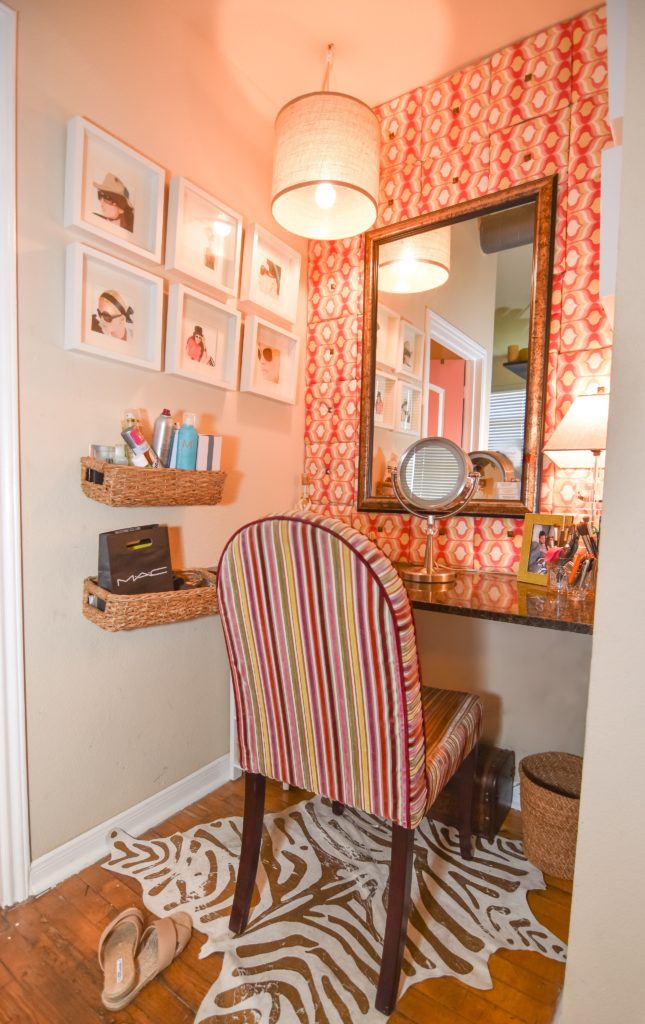 Flowers are blooming, the weather is warming and its time for some spring cleaning!
I live in an 850 sqft studio with hardly an storage.  I have no coat or utility closet, I have a pedestal sink in my bathroom so the only storage I have in there is a small medicine cabinet… you get where I'm going with this- I seriously have a shortage of storage!  So spring cleaning is crucial in my house since I only have room for what I actually need and use.
Today I'm giving you some vanity/make up area spring cleaning and organizing tips because let's be honest- there's no such thing as too much make up and all of us ladies could stand to keep our makeup area a little tidier.


Add additional lighting with this easy DIY pendant from World Market.  Just attach a lamp shade and a bulb, attach to the cieling and plug it in.  Not only will you be able to see your products better in a well lit area but your make up will look even more flawless too. This is great for any area you want to add some extra light.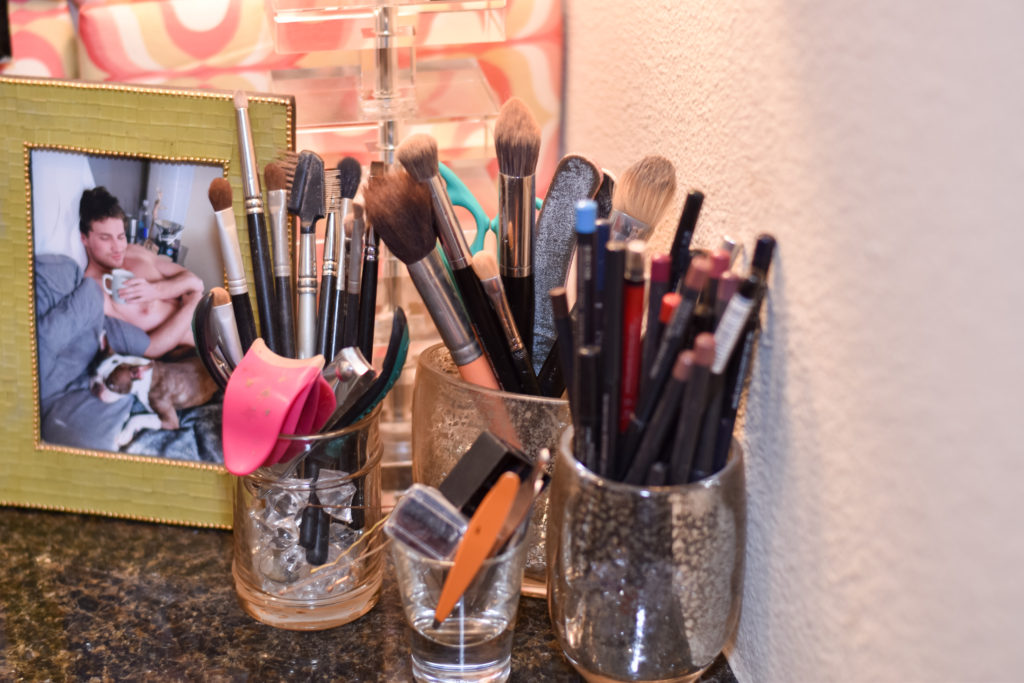 Keep all of your brushes clean and organized by using pretty tooth brush holders or mason jars to store them.  I like separating them- eye brushes and face brushes.  I also store my liners this way.  I put my tweezers and sharpeners in a shot glass.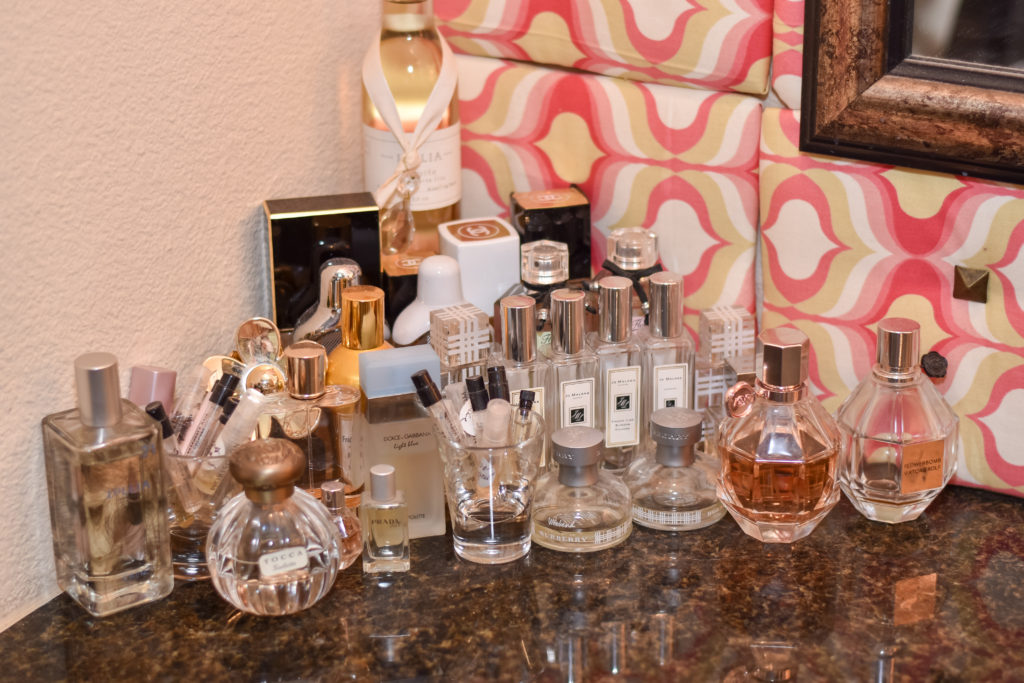 I like keeping all of my perfume displayed in one corner so I can easily see all of my options.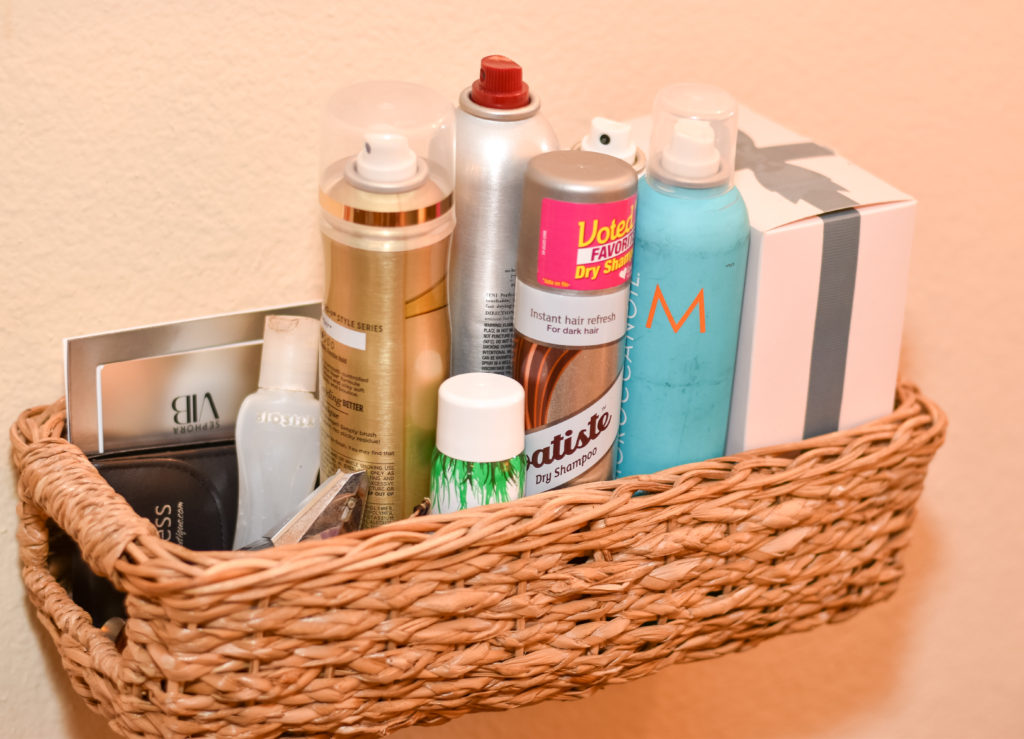 These storage baskets from Target are great!  I hammered them into the wall to create more storage.  You can do this anywhere in your home where you need extra space to store things.  All you need is a hammer and some nails and baskets that match your decor.  In these baskets I store my hair products.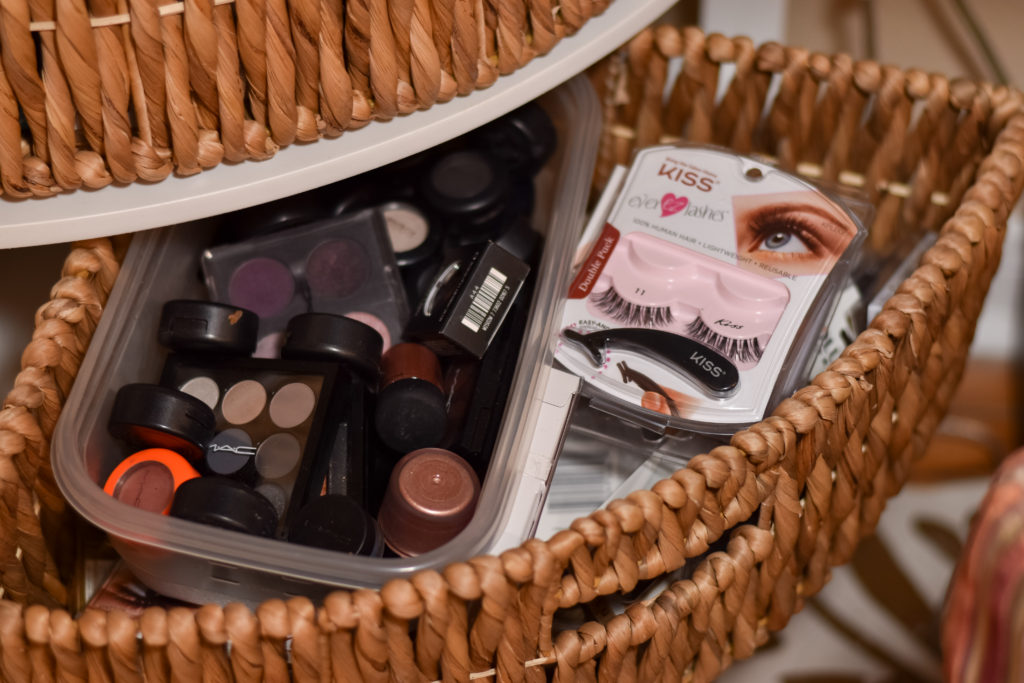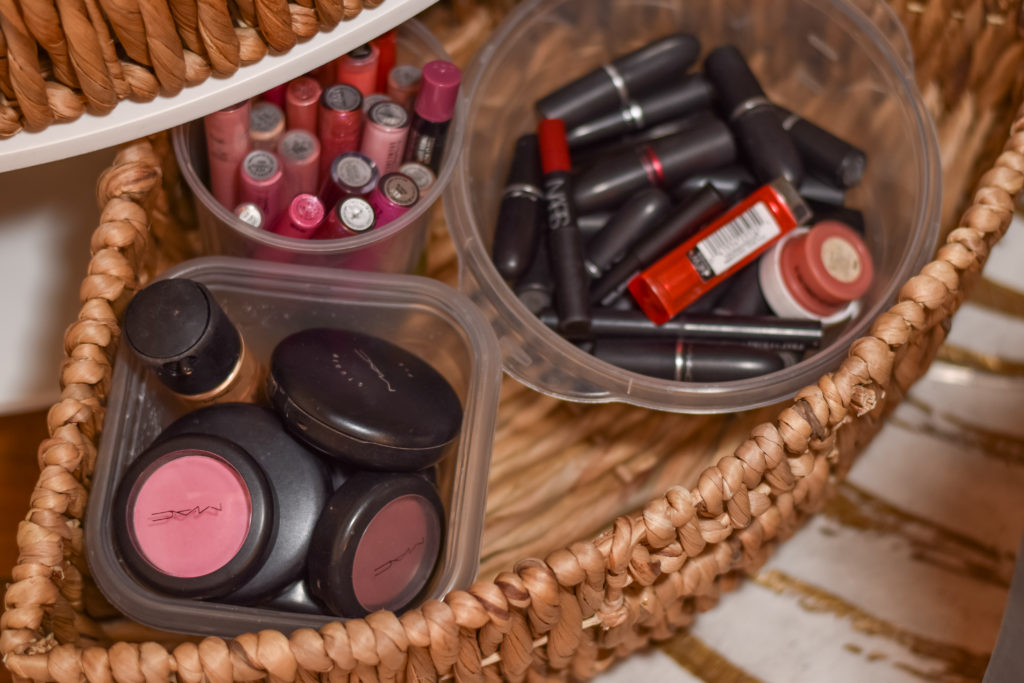 I love these storage cubes from target.  They come in different shapes and sized and you can really customize them to your exact needs.  I use sea grass baskets in them and I store the rest of my make up.  I like everything to be really organized in the baskets so everything is easy to find.  I use tupperware and old take out containers to separate my products- eyeshadow, face makeup, lipsticks, lip gloss.




Kisses and spring cleaning wishes,